IRI Staff to Highlight MEL Expertise at American Evaluation Association Conference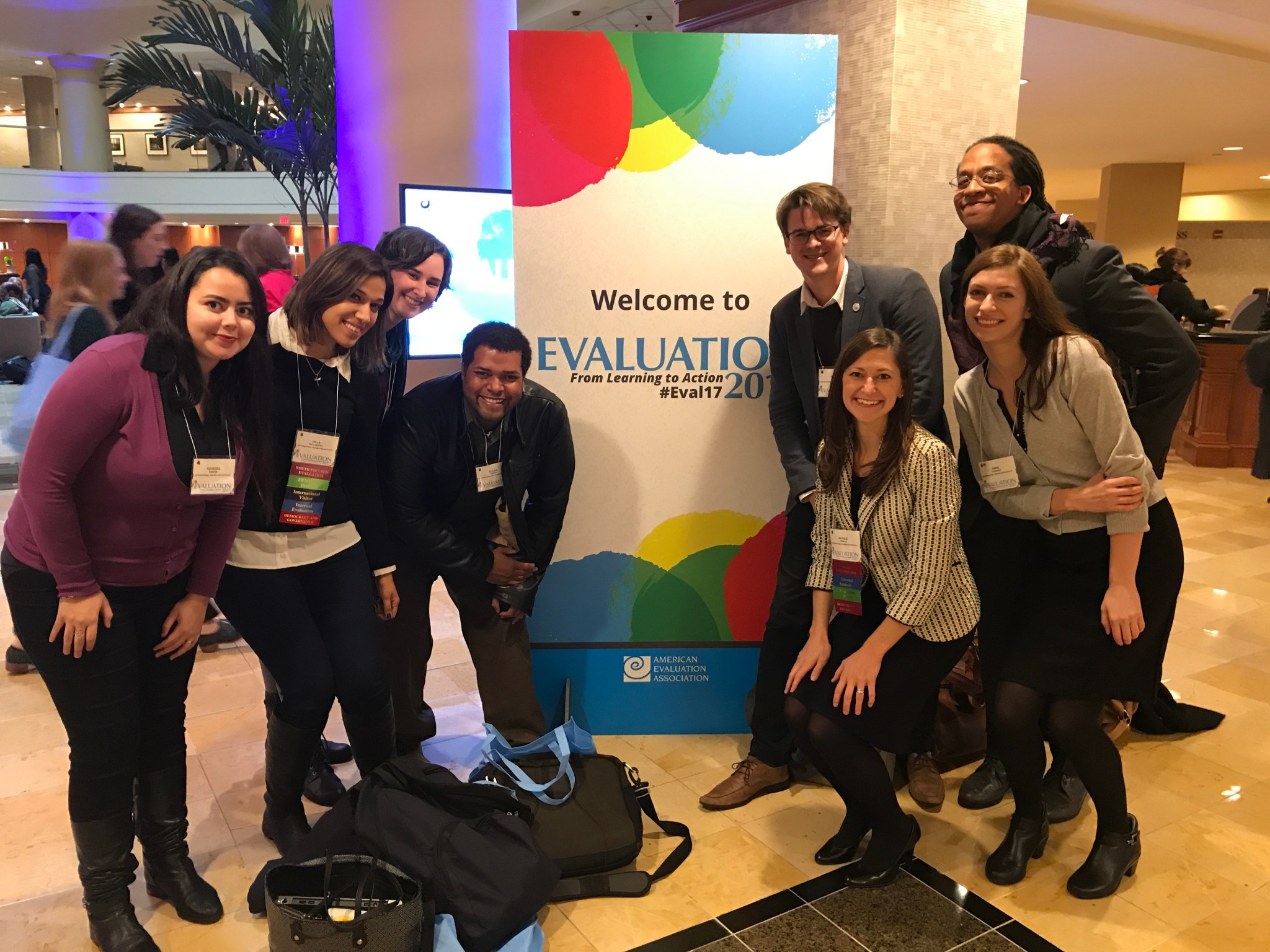 IRI prioritizes utilization-focused, participatory approaches in our monitoring, evaluation and learning (MEL) systems. Equipped with rich data, we implement politically-smart projects that lead to sustainable results. IRI's Office of Monitoring, Evaluation and Learning (OMEL) continually evaluates programs to measure successes and identify areas for improvement. These MEL efforts lead to sustainable development outcomes and ensure accountability to funders and in-country partners.
IRI will showcase its MEL expertise and experience at the 2018 Evaluation Conference held by the American Evaluation Association (AEA) in Cleveland, Ohio. Evaluation 2018 brings together hundreds of evaluators, academics, international development practitioners and evaluation users from around the world to celebrate, share and learn from the experiences of their peers. IRI's OMEL team has participated for the past seven years.
This year's conference theme is "Speaking Truth to Power," which aligns with IRI's mission to build citizen-centered governments. IRI's rigorous MEL practices play a central role in enhancing its programs that empower citizens to hold their governments accountable, by making them more agile and effective. This includes embracing an adaptive approach to continually improve our programming, developing innovative tools to support civil society and political party development and navigating challenging political environments.
IRI will highlight its expertise on a major trend in evaluation – Collaboration, Learning and Adapting (CLA). In the world of democracy, rights and governance (DRG) programming, adaptive and agile MEL is essential, meaning that IRI is in many ways ahead of the curve on this trend. MEL Senior Specialist Kate Krueger will present IRI's vision of CLA, focusing on the simple steps internal evaluators and program teams can take to learn from their programs in real time.
MEL Specialist Sabine Topolansky will co-present with her Consortium for Elections & Political Process Strengthening (CEPPS) MEL counterparts, the International Foundation for Electoral Systems and the National Democratic Institute, on lessons learned from conducting joint evaluations. These jointly conducted evaluations are contributing to a significant, mechanism-level evidence base that informs programmatic decision-making, including adaptive management and learning more broadly.
Within IRI, OMEL collaborates with program teams and other specialists at the Center for Global Impact to help develop evidence-based programmatic approaches and tools. MEL Specialist Khaldun Kobba and Governance Senior Manager Eguiar Lizundia will showcase such collaboration by presenting on IRI's approach to strengthening anti-corruption programs and on IRI's anti-corruption monitoring and evaluation tools. This collaboration allowed IRI to institutionalize the implementation and results tracking of its global anti-corruption work.
Beyond sharing our expertise on trends in evaluation, IRI will present on some of its innovative tools and methods to systematize collecting data and measuring results. MEL Specialist Michelle Ayoub will discuss helping political parties better represent all citizens through the creation of IRI's Political Party Toolkit. IRI reviewed past programming – successes and lessons learned – to create the Political Party Toolkit, which measures party success through customizable scorecards and protocols. MEL Specialist Anna Chukhno will discuss IRI's organizational capacity measurement tools to assess and improve capacity of civil society organizations to hold governments accountable.
Members of the OMEL team will also discuss tools and practices for effectively navigating challenging circumstances and difficult political situations. IRI has experience addressing these challenges in a wide variety of political settings. Language barriers can pose a challenge to standardized and rigorous data collection and evaluation. MEL Specialist Khaldun Kobba will present on translating MEL concepts and the importance of building the MEL capacity of local staff. Evaluators also face the challenge of difficult and shifting political environments. MEL Specialist Marian Ware will join a panel discussion on the challenges and opportunities around evaluating programs in the Middle East and North Africa, focusing on the utility of participatory, beneficiary-driven evaluation methods.
Field-based MEL staff play an integral role in implementing context-driven MEL processes. To share such field experience, Ilias Aridal, MEL coordinator in IRI's Morocco office, will present a poster on the MEL trainings in IRI's Civil Society Academy and the successes from that program. Mohammad Allahham, regional MEL coordinator in IRI's Jordan office, will also attend the conference to learn from other evaluators and improve IRI's programming.
For more information, check out IRI's panels and presentations: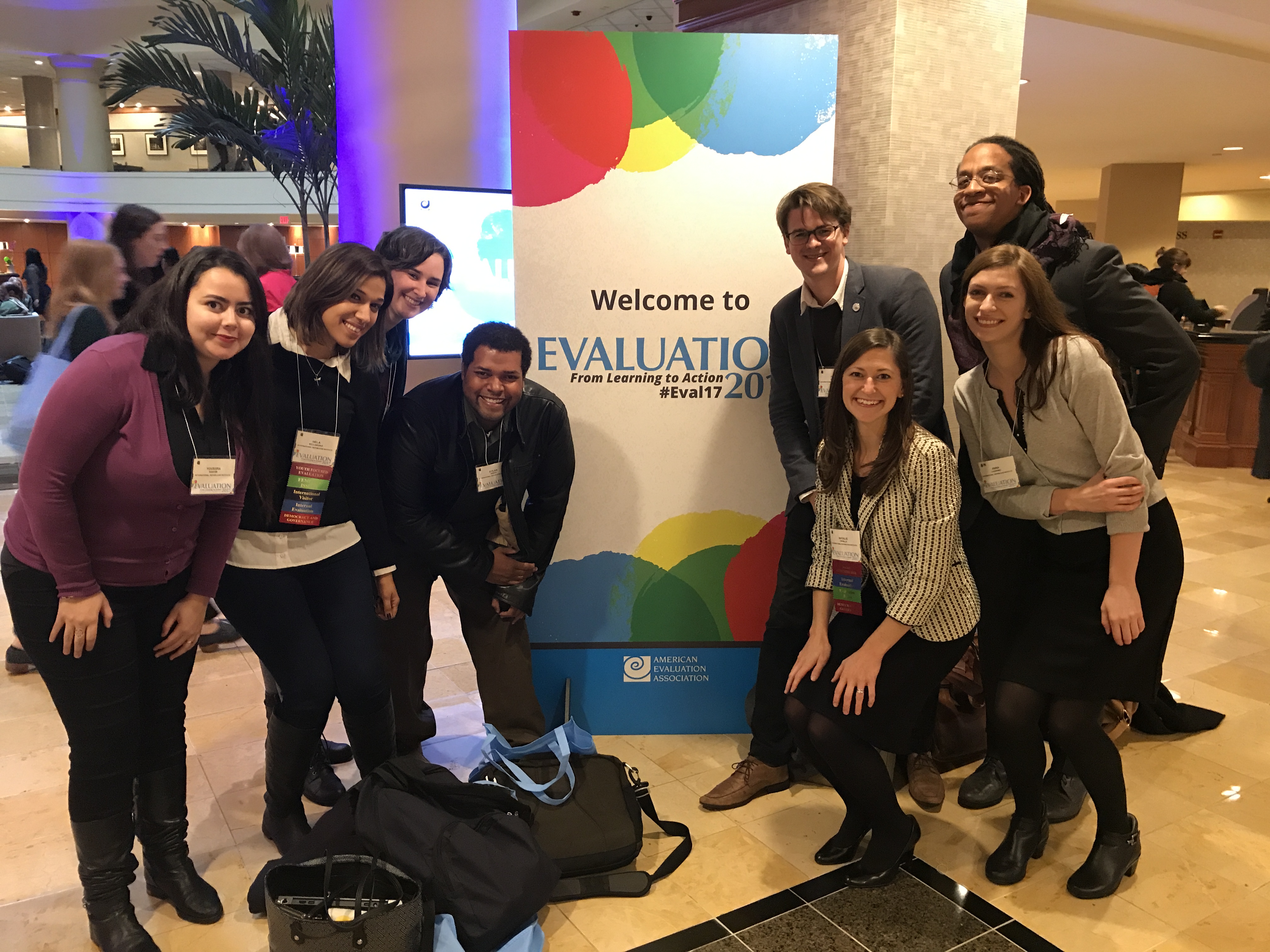 Top