IRI-supported Town Hall Meetings in Jordan Improve Community Relations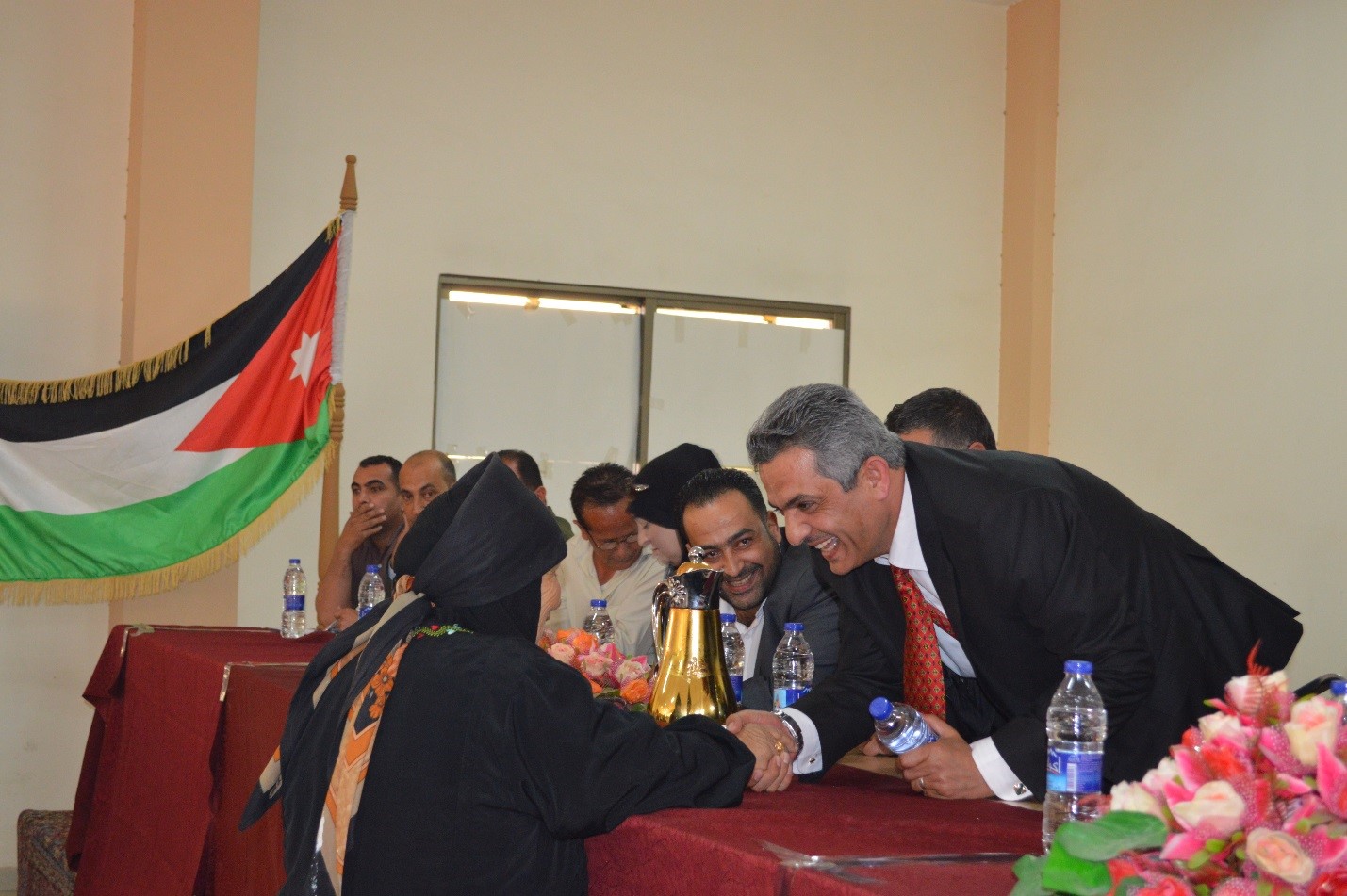 For years, IRI has successfully encouraged Jordanian municipalities to hold town hall meetings in order to hear directly from city residents about their priorities and concerns.
These meetings have proven beneficial to local officials and citizens alike, and have become a hallmark of IRI's local governance programming in Jordan. Between 2014 and 2016, IRI expanded the reach and depth of its partnerships with municipalities and helped them harness the power of technology to enhance these meetings.
How IRI is augmenting town hall meetings
The process of organizing a town hall usually begins with IRI approaching an elected mayor about his willingness to conduct such a meeting. Because Jordanian mayors are essentially the chief executive of their respective cities, it is very difficult to move initiatives forward without upfront buy-in from the mayor. Unsurprisingly, more often than not, the mayors are initially reluctant to agree. Jordanian cities lack the resources required to provide citizens with the public services they desire, and with the added costs of hosting Syrian refugees in recent years, this financial strain has only increased. The international donor community is working hard to bridge this gap, but the task is difficult. In addition, many cities have not conducted a town hall meeting in years, instead relying on personal gatherings (like weddings and funerals) as opportunities for residents to share opinions with their mayor or municipal councilors. As a result of these limited opportunities for formal dialogue, many residents never get the chance to air their grievances. This backlog of frustration perpetually simmers below the surface, and it is not surprising that mayors are not eager to stand in front of citizens to face complaints and questions they often do not have adequate awareness of nor funding to fully address. In fact, a common excuse given by mayors as to why they want to delay holding a town hall meeting is that they want to wait until they have good news to share; but good news is rare during trying times, and under this logic the town hall meeting would never take place. IRI overcomes these obstacles through personal and reasoned entreaties. Because IRI has longstanding relationships with municipal leaders built on mutual trust and respect, IRI staff can often assuage mayors' concerns by detailing ways in which IRI can support them.
One particular mayor told IRI that he had not slept the night before his city's first town hall meeting because he knew that he was going to face years of pent-up anger from his constituents. He was right. Citizens were visibly frustrated and let him know it. However, by the conclusion of the meeting, the mood in the room had changed from adversarial to one of shared civic pride. Residents recognized that the mayor had taken a bold step by holding the meeting and were proud of their city's efforts. Since then, this city has held two additional town hall meetings and survey results show that citizens' satisfaction ratings are on the rise.
The role of partnerships and cost sharing
Once the mayor is convinced to participate in a town hall meeting, IRI and the mayor bring other city stakeholders into the planning process. Generally, the mayor appoints a high-level city staffer to serve as the government's point of contact, and IRI invites local volunteers drawn from IRI's Citizen Committees (local activists) or Empower Committees (women from low-income communities IRI is helping find their civic/political voices) to form the working group that organizes the town hall meeting. For a town hall to be a success, everyone involved has an integral role to play. The municipality is responsible for the necessary infrastructure, such as the meeting hall, sound system, tables and chairs—as well as for advertising the meeting on existing city outreach channels (e.g. Facebook, city website, city newsletter, bulletin boards). The local volunteers are responsible for informing fellow residents about the upcoming town hall meeting by reaching out to their diverse networks at universities, local associations for women, youth, and persons with disabilities, local employers, and places of worship. Selecting the right moderator for each town hall meeting is crucial to the event's success. The moderator must be respected by all members of their community as an impartial arbiter and also be capable of tactfully moving a line of discussion forward. In some instances, the city selects an IRI Citizen or Empower Committee member to moderate—a testament to the impressive women and men that comprise these committees. This is of particular note when the moderator is an Empower member because it is uncommon for women to lead such large forums within patriarchal communities.
Next, IRI staff work closely with the mayor and his staff to develop detailed presentation materials for the town hall meeting. Many Jordanian cities are not well-versed in presentation software like PowerPoint, and they lack updated digital archives, which makes it difficult to find useful information and pictures. However, by adopting a hands-on approach and working side-by-side with municipal staff, IRI helps cities create informative and visually appealing presentations and ensures that critical information is appropriately documented and displayed. Often, this includes information on recent city infrastructure projects, new city initiatives, updates on the municipal budget, and challenges currently facing the city (especially challenges that require citizen participation, like combatting street litter).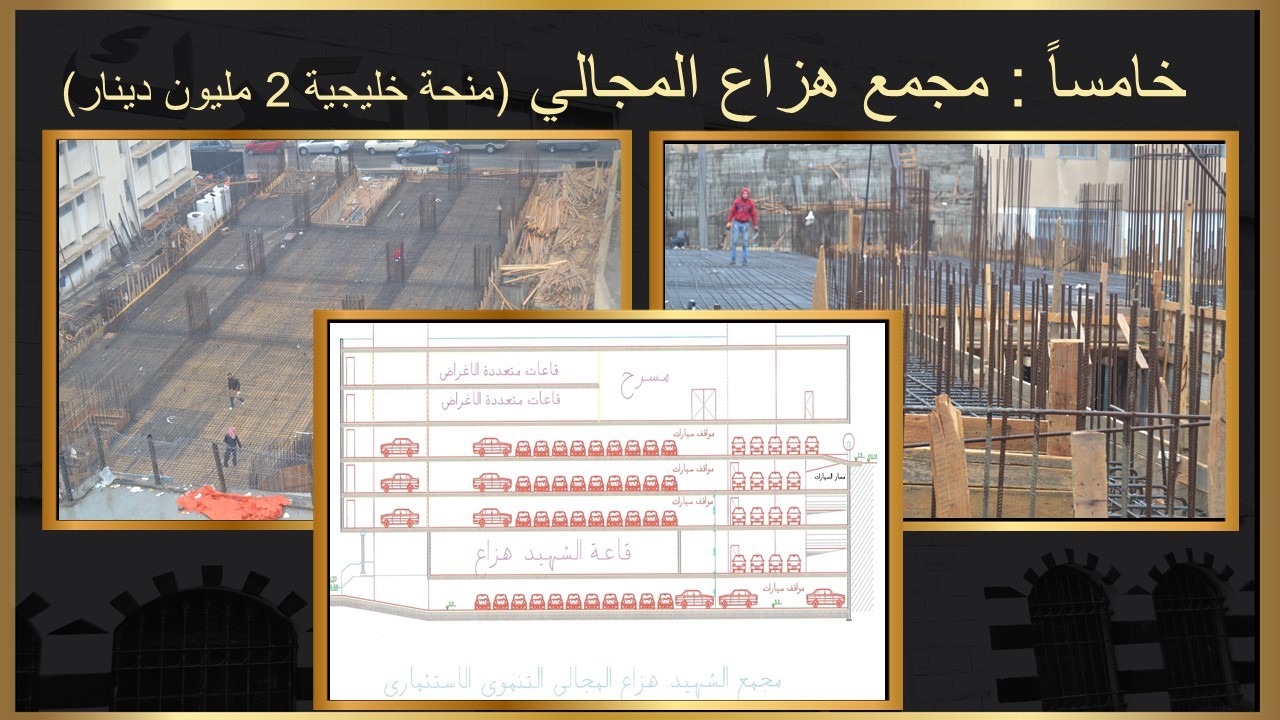 IRI also leverages technology by administering real-time voting during town halls using keypads distributed with a set of predetermined questions that the city government is debating. These questions seek to determine where residents would like local government resources directed, such as toward road improvements, public parks, sanitation projects, or community centers.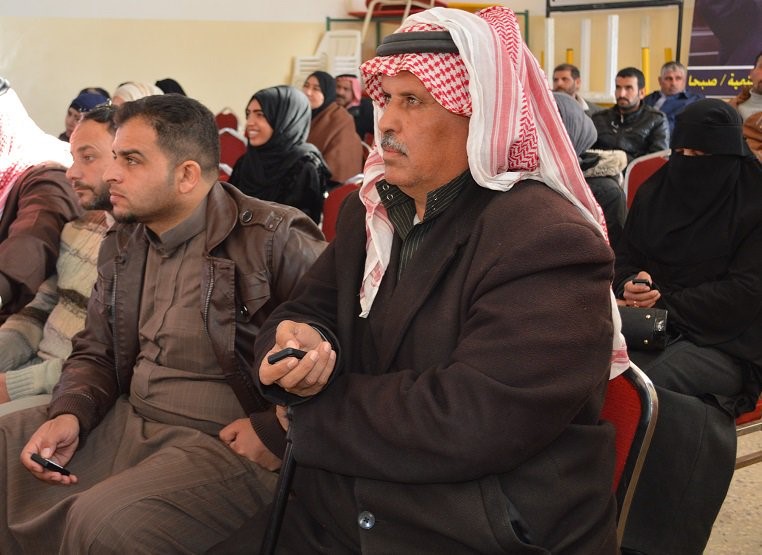 This technology had never before been utilized during public forums in Jordan, but thanks to IRI, it is quickly becoming an invaluable tool with which to gauge citizen priorities. Moreover, the technology gives women in attendance a more equal opportunity to share their opinions. It is common for men to outnumber women at public gatherings in Jordan and for the women who do attend to feel uncomfortable speaking publically. Because IRI staff make a deliberate effort to ensure that all women in the audience receive keypads, their opinions are more fairly represented during town halls than they otherwise would be. (Anecdotal evidence also suggests that at town halls with women moderators, women are more likely to voice their opinions and ask questions of their local officials.)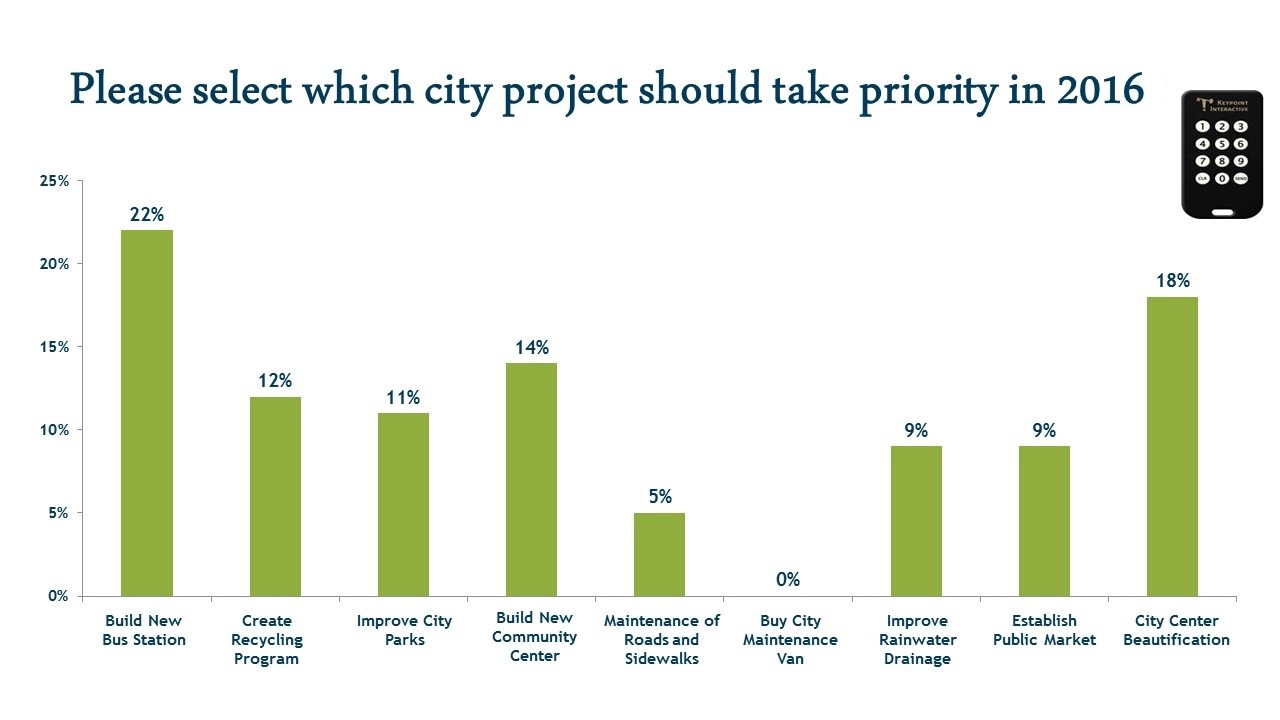 Open community forums like the town hall meetings serve an important role within Jordanian municipalities, and by leveraging partnerships and cost sharing, conducting an impressive town hall meeting is affordable for even the most cash-strapped cities. Municipalities, local volunteers, and IRI work together to create an experience that is stronger than its component parts. Each successive town hall meeting establishes a new standard for the quality and frequency of public forums within Jordanian cities. Citizens begin to expect more transparency and accountability from their municipal government, and this expectation cultivates positive habits on the part of locally elected officials—creating a sustainable cycle of ever-improving democratic governance throughout the country.
Top