IRI's BUILD Program Supports Political Parties in Somalia Ahead of 2020 Elections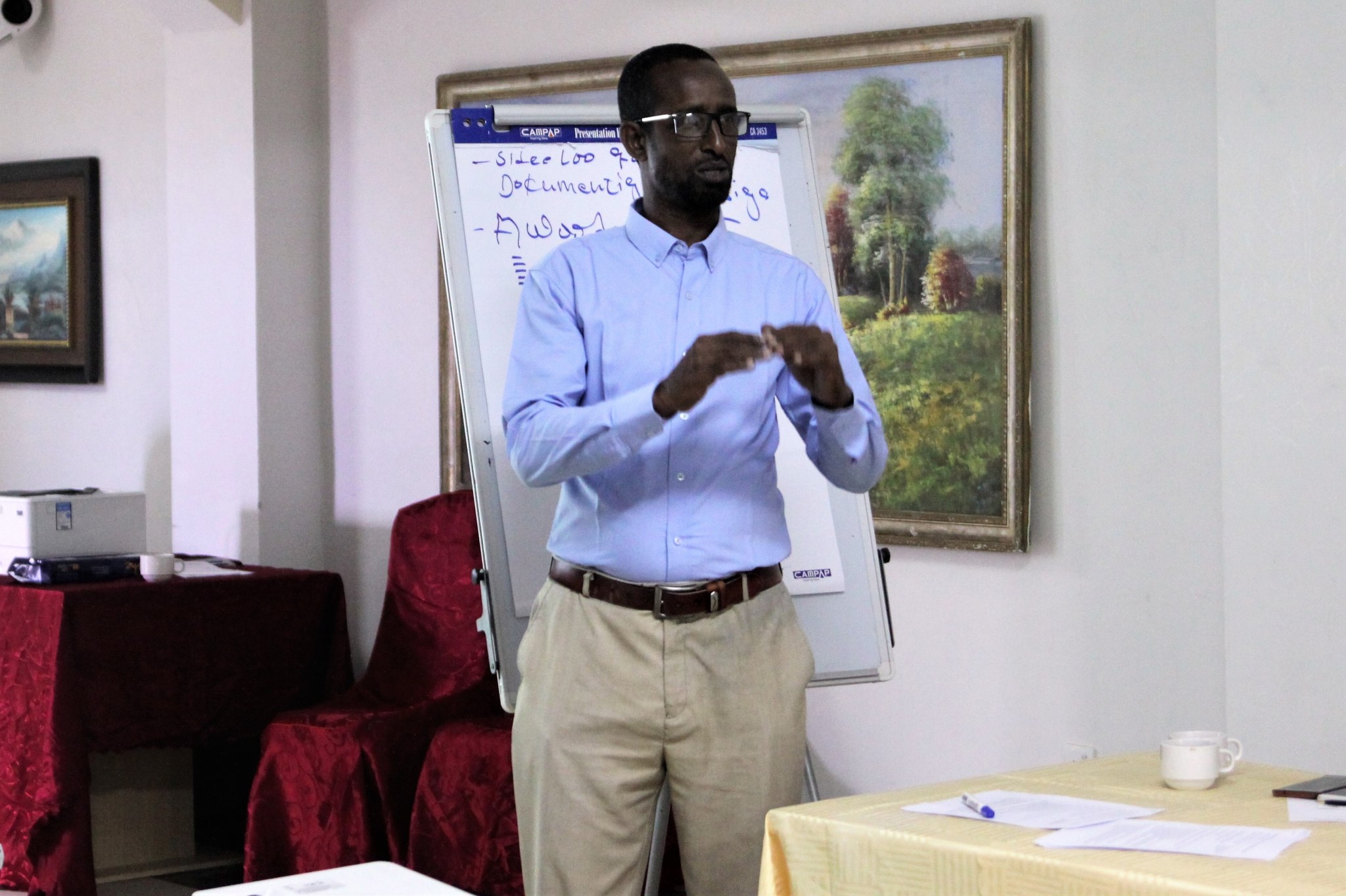 Somalia is preparing for general elections in 2020, the nation's first one-person-one-vote elections since the country experienced a military coup in 1969. The United States Agency for International Development's Bringing Unity, Integrity and Legitimacy to Democracy (BUILD) in Somalia program aims to support electoral and political processes across the country, a key factor of supporting the development of issue-based and viable political parties.
Somalia's geostrategic importance and instability contribute to the high stakes of the 2020 elections. The Horn of Africa and its elongated conflict have contributed to instability, increased migration, and the rise of violent extremism across eastern Africa. Targeted attacks on Somali civilians by the extremist group Al-Shabab, with suicide bombings continue to have a devastating impact. The violence and instability have forced many to leave their home country.
The BUILD program, implemented by Creative Associates International, the International Republican Institute, and the Electoral Institute for Sustainable Democracy in Africa, supports and fosters citizen participation in political processes, builds the capacity of election management bodies to administer credible elections, and assists in the development of issue-based and citizen-responsive political parties. These strategic activities play an important role in setting Somalia on the trajectory towards stability, inclusivity, and resilience.
Somalia's clan-based system is the key determinant of how power is obtained, shared, distributed, transferred and purchased within Somalia's political marketplace. Three previous presidential elections, 2009, 2012, and 2017, were decided in a clan-based system— legislators that were selected by clan-elders, elected the president.
Somalia's clan-based culture tends to marginalize ethnic and religious minorities, youth, and women, however, recent changes in Somali politics indicate progress towards democratic governance that is inclusive of Somalia's diverse society.
One example of progress towards representative democracy is the shift away from a clan-based electoral system to a one person, one vote system. When the decision to transition to a one person, one vote election was made, the development of issue-based, citizen-centered political parties was highlighted as a critical step towards democratic consolidation in Somalia. The planned vote in 2020 will be a test of the viability of democracy in a country where power is dictated by "clan-based political factional rivalry….compounded by fragmented Islamic-based factionalism." Political parties have a large role to play in both the election and in processes leading up to the election.
The National Independent Electoral Commission (NIEC) and the Office of the Political Party Registrar (OPPR) began the process of registering political parties, for the first time in approximately fifty years, on December 3, 2017. Currently, 22 political parties have been registered. More political associations are in the process of registering and estimates from BUILD's Lead Political Party Programmer based in Mogadishu suggest that there may be up to 30 political parties competing in the 2020 elections. BUILD programming has assisted political associations as they undergo the process in applying to become political parties, however, this work is only the beginning of BUILD's support to Somalia's nascent political parties.
Multiparty democracy and clan/ethnic dynamics are often at odds with each other. To be both broadly representative and viable within Somali society, political parties will need to develop platforms that focus on issues important to a majority of Somalia's population while also aligning with cultural and historical norms. BUILD's programming to promote the growth of Somalia's political parties focuses on fostering competitive internal democracy and supporting the development of strategies and approaches that allow political parties to appeal to people across the spectrum of Somalia's diversity. BUILD supports political parties through trainings and workshops that cover topics such as strategic planning, policy development, voter outreach, campaigning, inclusivity as well as operational subjects including accounting and financial management, internal communication protocols, and personnel organization. To date, BUILD interactions with many parties indicate that they are interested in developing their identity around issues such as the economy, employment, health, and security rather than ethnicity and clanship.
Ultimately, it is the voters of Somalia who will decide what a successful political party looks like. The 2020 elections pose a great opportunity for Somali democracy, but also pose a potential threat. These elections will be complex and will require collaboration between a variety of domestic institutions, actors and stakeholders, as well as international support. The growth of Somali political parties is a key development to track as Somalia advances towards 2020.
Top