Kenya's Ambitious Devolution Process Yields More Women Leaders in Local Government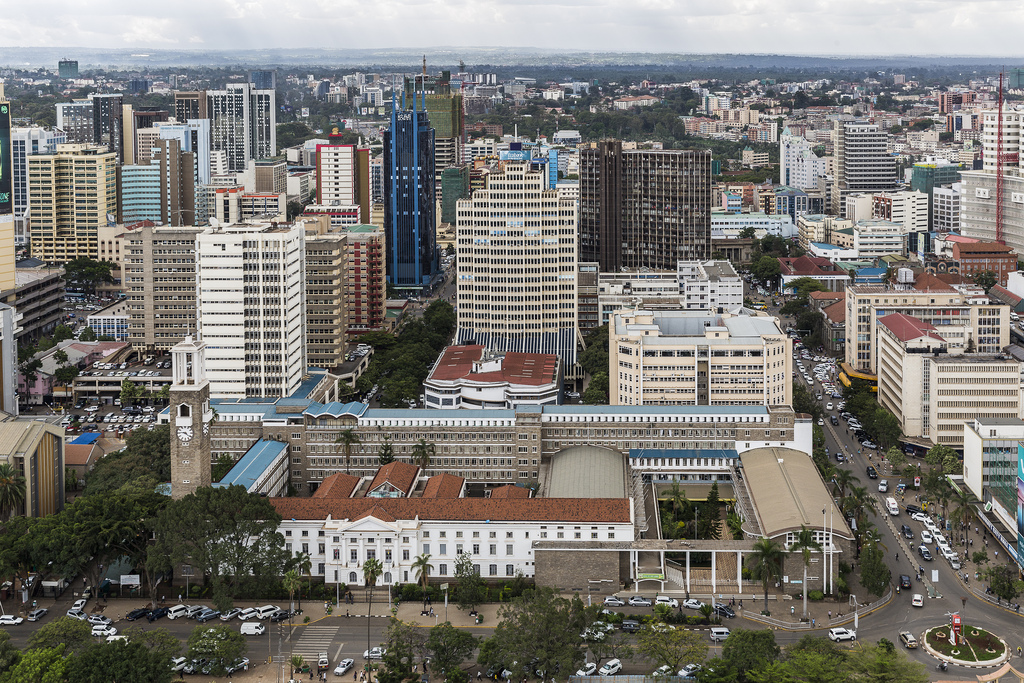 Five years ago, the Kenyan government plunged into one of the most ambitious devolution processes in the world.
As a result, more women hold local level government positions today than at any other time in Kenya's 50-year history. Simply filling seats with underprepared women could lead to perceptions of female leaders as ineffectual. However, if elected women are prepared and informed, they have a greater chance of being effective and impactful. It is more important now than ever to ensure these women leaders have the skills and tools necessary to govern effectively.
Recognizing this, The Women's Democracy Network (WDN) and the International Republican Institute's (IRI) Kenya team held a governance and leadership training to prepare women with the resources and skills needed for office.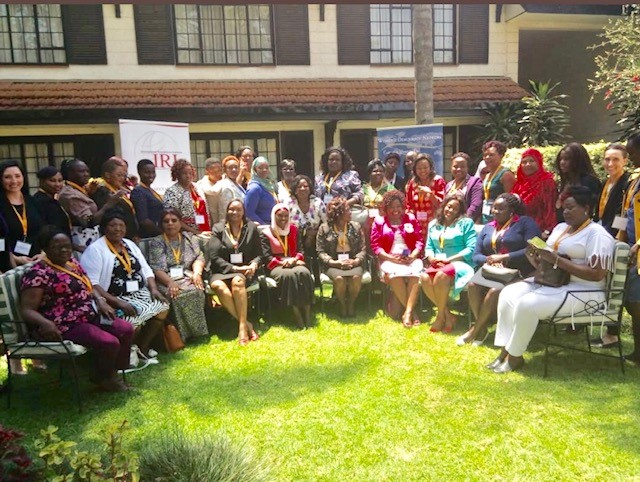 The drastic turn toward decentralization resulted in large sections of the national government's authority being reassigned to 47 new county government units. This sharp pivot in the transfer of powers has continued to plague local government assemblies with challenges as they grasp to meet the needs of local constituents and come to terms with a new government system. In turn, devolution has also broadened horizons as both citizens and county officials have learned to grapple with a new opportunities that simply did not exist before at the local level.
In the 2017 county elections, a new cohort of county officials were voted into office to continue the implementation of devolution. The same year, the government introduced a new constitution in order to expand the purview of county officials as it further envisaged stronger institutions as opposed to an imperial presidency. The document addresses the deep history of the country's marginalized populations with a progressive Bill of Rights to better promote participation in local governance and broader political life. Specifically, the bill supports women's political participation.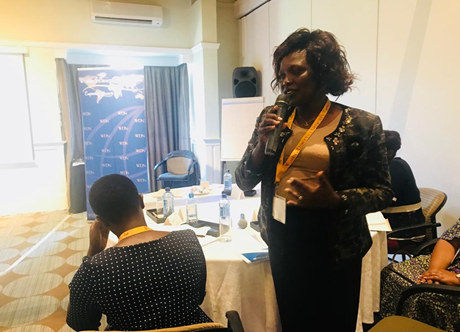 A constitutional principle states that not more than two-thirds of any appointed or elected body can be of the same gender. While this "two-thirds gender principle" has yet to be applied in Kenya's National Assembly and Senate, it has been implemented at the county level, albeit mainly through nominated seats, and still has a long way to go before it is achieved across government bodies.
Understanding the challenges and opportunities women leaders face as a result of the devolution process, WDN and IRI's governance and leadership training for 40 female Members of the County Assembly (MCAs) equipped new leaders with the necessary skills to govern effectively. The workshop provided technical support for local female representatives, focusing on the breakdown of committee leadership, rules and responsibilities, and the county's budgeting process. Moreover, because female officials face additional societal and structural barriers that inhibit their skill-building opportunities, the workshop's approach to creating an inter-county platform generated a support system to share best practices, build solidarity and promote their legislative agendas.
Several attendees acknowledged that they lacked the capacity to draft proper legislation and recommended that the county assemblies partner with other stakeholders to offer technical support to the women MCAs on legislative matters.
"In West Pokot, we are experiencing the capacity gaps among our women because of the low literacy levels as well as other unique challenges. It will be a plus for the women leaders if platforms like this can be extended in the assembly," said Catherine Mukenyang (West Pokot, Speaker.)
Despite efforts to include women and youth in government through quotas and special representative seats, many elected members struggle to make their mark and effectively represent their constituents. Specifically, nominated women have not been able to garner support from their own communities due to historical or cultural traditions of political exclusion.
Understanding the limitations and challenges to women's successful participation in politics in Kenya, WDN and IRI were able to provide a rare opportunity for these officials to engage across party lines and form various communities to share best practices. Participants enhanced their skills and knowledge by learning from local experts and identifying areas of collaboration in an effort to promote better and more effective legislation. In response, communities represented by these women will be better lead, operate more effectively and represent the demands and needs of constituents more acutely in local policy— ensuring greater stability throughout the region.
Top