Long-Time IRI Friend and Campaigner for Women's Rights in Bosnia and Herzegovina Loses Battle with Cancer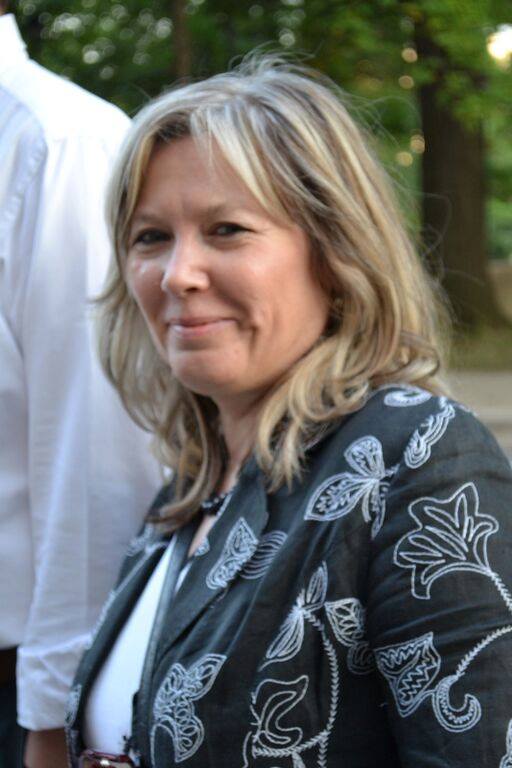 Sarajevo, Bosnia and Herzegovina – It was moving and strangely symbolic that IRI received the tragic news of Hafeza Sabljakovic's passing, following her long struggle with cancer, at a seminar with members of the Women's Caucus in the Federation Parliament, the same institution which Sabljakovic founded and very much defined her political role in Bosnia and Herzegovina.
Sabljakovic was the driving force behind the caucus' creation from the very beginning and thanks to her energy and commitment, the idea came to life two years ago, when women parliamentarians from eight political parties represented in the country's Federation Parliament came together, under Sabljakovic's dedicated leadership. It was the culmination of her work and due to her relentless determination, and IRI support, that the first multi-ethnic, multi-party, issue-based parliamentary caucus in the history of Bosnia and Herzegovina was established. Sabljakovic herself described all the hardships which preceded this breakthrough:
"Everybody told us that this was an impossible task, and that such a caucus could never exist as a recognized body within the Parliament. I truly believe that we have set an extraordinary example of what can be achieved if there is the will among political actors and support from the outside. We were lucky to have IRI to support us on this journey. However, this is just the beginning and we need to be aware that we have now taken on a great responsibility and that we cannot fail those who have helped us and those who depend on us."
The news about the formation of the Women's Caucus in the Federation Parliament received an enormous amount of media attention at the time, and many international and local organizations offeried support and assistance. It was also one of the rare, positive news headlines coming out of the political sphere, which for a considerable amount of time, was only producing nationalistic rhetoric, corruption scandals and an endemic lack of any kind of cooperation between ethnically driven political parties.
There were many nay-sayers who dismissed the idea of women parliamentarians working together across party lines and questioned the durability of such an institution, claiming that women MPs would not be able to overcome differences between their respective parties. Some male politicians even went so far as to say, "Any sort of women's political grouping is a form of brainwashing."
But Sabljakovic and her colleagues were stronger than these sceptics could ever imagine. Immediately upon its formation, the Women's Caucus adopted a strategic document on women's entrepreneurship development. After consulting gender commissions, entrepreneurs and other stakeholders, they developed an action plan to encourage women to start business and secure economic independence. At the same time, they submitted an amendment to the budget in order to provide funds to support women agricultural entrepreneurs. They didn't stopped there. Many other parliamentary initiatives followed, most notably a set of amendments to the Criminal Code, containing a total of 41 articles, aimed at increasing the protection of women and children victims of domestic violence and sexual crimes.
Sabljakovic was the heart and soul of all of these initiatives. She was instrumental in gathering her colleagues from the caucus to work on the amendments, lobbying male MPs to support them, calling and writing letters to embassies, international organizations, large businesses, experts, government institutions, to anybody who would listen and be able to provide support. Her commitment and boundless energy left a solid foundation and structure which was inherited by the women who were elected in the parliamentary elections of October 2014. Thanks to Sabljakovic's efforts, the new members of the caucus have the chance to continue the important work and further strengthen the caucus' role in parliamentary governance in Bosnia and Herzegovina.
Hafeza Sabljakovic was a true champion of democracy and women's rights, and a role model for every leader in the region and around the world. She will be deeply missed.
###
Top