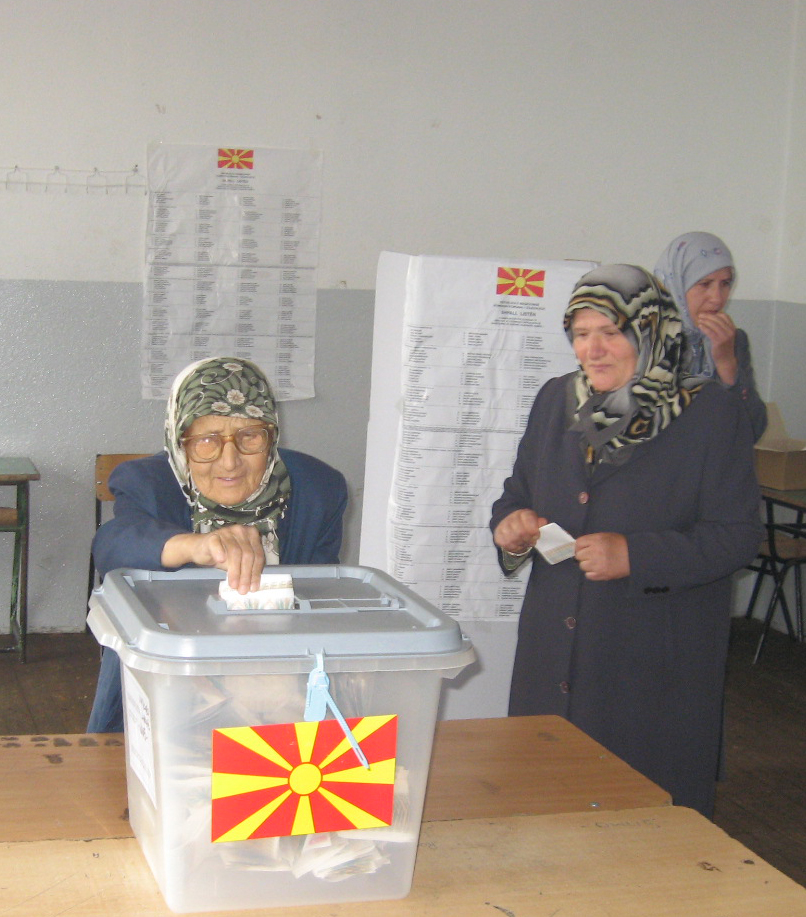 In parliamentary elections on June 1, 2008, Macedonian voters confirmed their support for the Internal Macedonian Revolutionary Organization – Democratic Party of Macedonian National Unity (VMRO-DPMNE) led center-right government, although voting irregularities in the northwest region led to a June 15 re-run in a 197 polling stations. The elections, the first snap parliamentary elections since Macedonia declared independence from Yugoslavia 17 years ago, were called due to the parliamentary gridlock which had stalled Macedonia's European Union and NATO reform agenda.
During the pre-election period, the International Republican Institute (IRI) worked with governing and opposition parties to help them remain focused on the priority issues for the electorate, and to develop responsive, issue-based policies and electoral programs. Using an active public opinion research program, IRI helped parties understand that the public remained most concerned about jobs, the economy, and a better standard of living, rather than the divisive politics of ethnicity.
IRI's pre-election poll also indicated that 92 percent of Macedonian citizens support NATO membership, 96 percent support membership in the European Union, and that, in addition to the primacy of the constitutional name recognition issue with Greece, economic issues remain the highest priority for voters.
While voting was free and fair throughout most of the country, violence between the major Albanian parties seriously questioned the integrity of the election. In an effort to validate the process, a re-run election was called in 197 polling stations in the northwest region of the country for June 15, where the Democratic Union for Integration (DUI) received 12.8 percent and Democratic Party of Albanians (DPA) received 8.6 percent of the vote. Despite the improved atmosphere, Organization for Security and Cooperation in Europe/Office for Democratic Institutions and Human Rights expressed concern that the overall election fell short of meeting key democratic commitments. Prior to the elections, European Union Ambassador Erwan Fouéré added "free and fair elections" to a list of benchmarks prerequisite for Macedonia to receive a date to start accession negotiations.
While it is anticipated that VMRO-DPMNE will form a government with one of the ethnic Albanian parties, it remains unclear whether DUI or DPA will get the nod. Many political observers remain concerned that the destabilizing events subsequent to the 2006 parliamentary elections could be repeated when DUI, the party which won the plurality of the ethnic Albanian vote, was not invited to participate in government.
According to the Constitution, the parties have 50 days from the Election Day to propose a government.
Top