Middle East Women Charting the Future of their Countries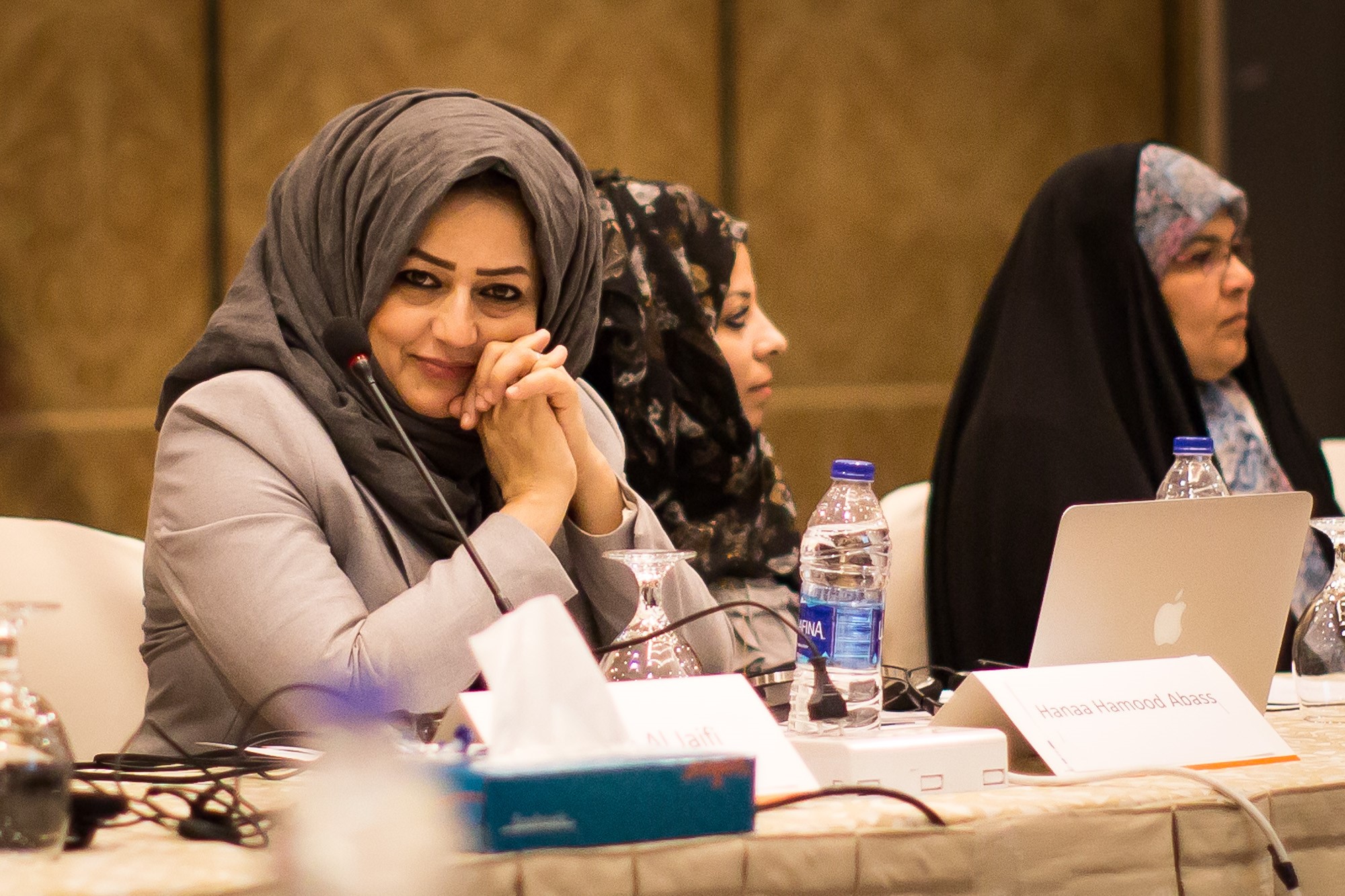 The International Republican Institute established the Arab Women's Leadership Institute (AWLI) nearly one decade ago. Founded in 2008, AWLI has brought together over one hundred women across the Middle East and North Africa (MENA) region based on one simple principle: democracy in the Arab world cannot be achieved without the full participation of women.
We know that when there are more women elected officials, when women and men lead together, decisions and laws better reflect and respond to needs of everyone in society.
For the past seven years, in places like Tunisia, Syria, Libya and Yemen, there have been calls for freedom. During this time Arab women have not sat back silently. They have rallied together and lead marches and social media campaigns, standing with men to change the status quo.
Now that we have seen women at the forefront on the fight for freedom, will they also move forward to lead in the political sphere?
This is where AWLI comes in. We help women gain the skills to help chart the future of their countries.
How do we do that? With a cross-regional approach led by the Women's Democracy Network (WDN) that provides intensive workshops in leadership, advocacy, management and governance to women of diverse backgrounds and experience levels.
This years' AWLI conference, held in Jordan, brought together locally elected and key civil society actors from the war torn countries of Iraq, Syria, and Yemen. This fruitful conference was an opportunity for women to connect with other women living in conflict countries and identify opportunities to overcome similar barriers.
Each woman who attended brought to the table unique and strategic skills they are currently implementing in some of the most dangerous areas of the world.
It was soon into the conference a recurring theme was seen. Each woman had expressed that the opportunity for them to finally become leaders in the community arose from a grim opportunity: when men go off to fight in war, who leads?
Historically speaking- unforeseen opportunities for women to lead become open during times of conflict. During the AWLI conference participants openly discussed the negative issues women faced – including the need to become the main caretaker and breadwinner after the men in their family went to fight.
The opportunity each of them highlighted was the ability for women to go to work and take on leadership roles without as much backlash as they would have previously experienced. Each of the participants expressed their concern that they may lose these freedoms after the conflict has ended.
The participants learned a great deal from each other based on the different places they came from. The Syrian participant shared the perspective of having a multitude of different actors involved in the conflict and having to operate as an opposition entity outside of the country, with the Syrian regime not only attacking with chemical WMD's, but also contaminating water springs with diesel fuel- forcing rebels to cut supplies to civilians. The Yemeni participants shared the chaos within the country and the lack of access to an airport, telecommunications or internet. All this brought on by the civil war which is causing Yemen to suffer through one of the biggest humanitarian crisis since World War II, with a famine reaching seven million civilians only to be exacerbated by a cholera outbreak. The Iraqi participants shared their struggle coming into leadership positions during all aspects of the conflict. Participants were eager to learn from each other's experiences, but to also share successes and increase their capacity as leaders in their communities.
The efforts by these women in their communities are critical to bridging the gap between those seeking to oppress and justify leadership through war and those seeking to reform and combat violent extremism. Ultimately, AWLI members offer a message of hope in a world of war. They show that change is happening and it is being led by women.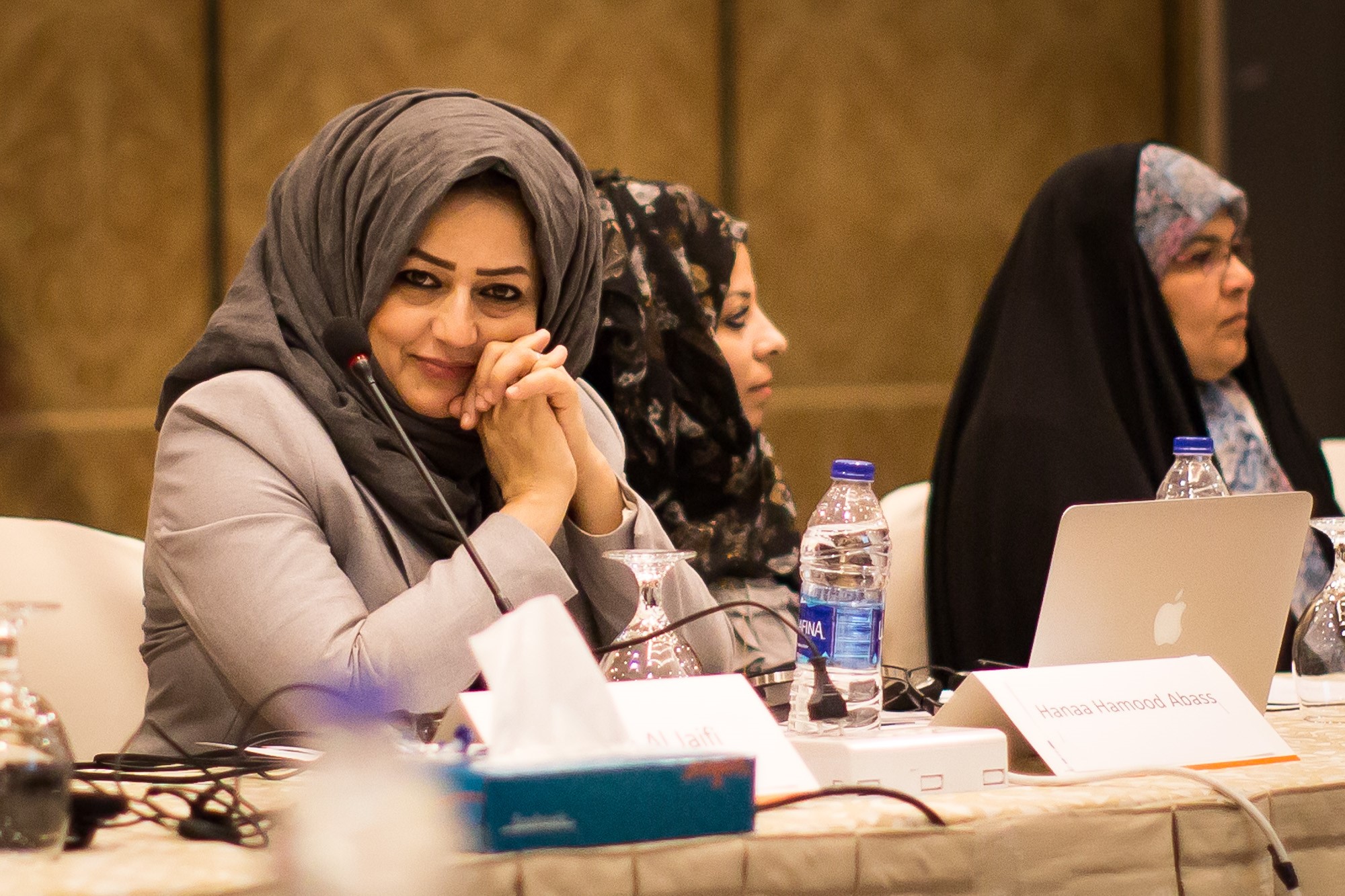 Top