"I learned that courage was not the absence of fear, but the triumph over it. The brave man is not he who does not feel afraid, but he who conquers that fear. It always seems impossible until it's done". – Nelson Mandela
On February 12, 1990 Nelson Mandela was released from prison after being incarcerated for 27 years for standing up to a government that committed human rights abuses against black South Africans. In the early 1990s, I was honored to meet this great African leader Kinshasa, the capital of the Democratic Republic of Congo (DRC). This date marked the beginning of my thirst to learn more about democracy and governance. As a child living Kinshasa, and experiencing the effects of civil conflict a few years later, I always dreamed of a peaceful and free DRC just as Mandela did for South Africa years earlier.
Earlier this month, I was honored to meet the Central African Republic's Interim President Catherine Samba-Panza at the World Bank's Fragility Forum 2016 in Washington, DC. Mrs. Samba-Panza, a lawyer and former mayor of Bangui, the Central African Republic's capital, was appointed transitional president by an interim parliament in January 2014 after then-President Michel Djotodia stepped down. Mr. Djotodia, who had been in office only since August 2013, led a junta that deposed then-President François Bozizé.
Known by her fellow Central Africans as "Mother Courage" or "the woman given the nation's worst job," Mrs. Samba-Panza truly represents courage in leading her nation through a very tense and fragile period in the young nation's history – from civil conflict to long-awaited presidential and legislative elections. Even though the elections had significant issues, the people of the Central African Republic have taken a decisive step toward their future democratic development by electing a new president and national legislature.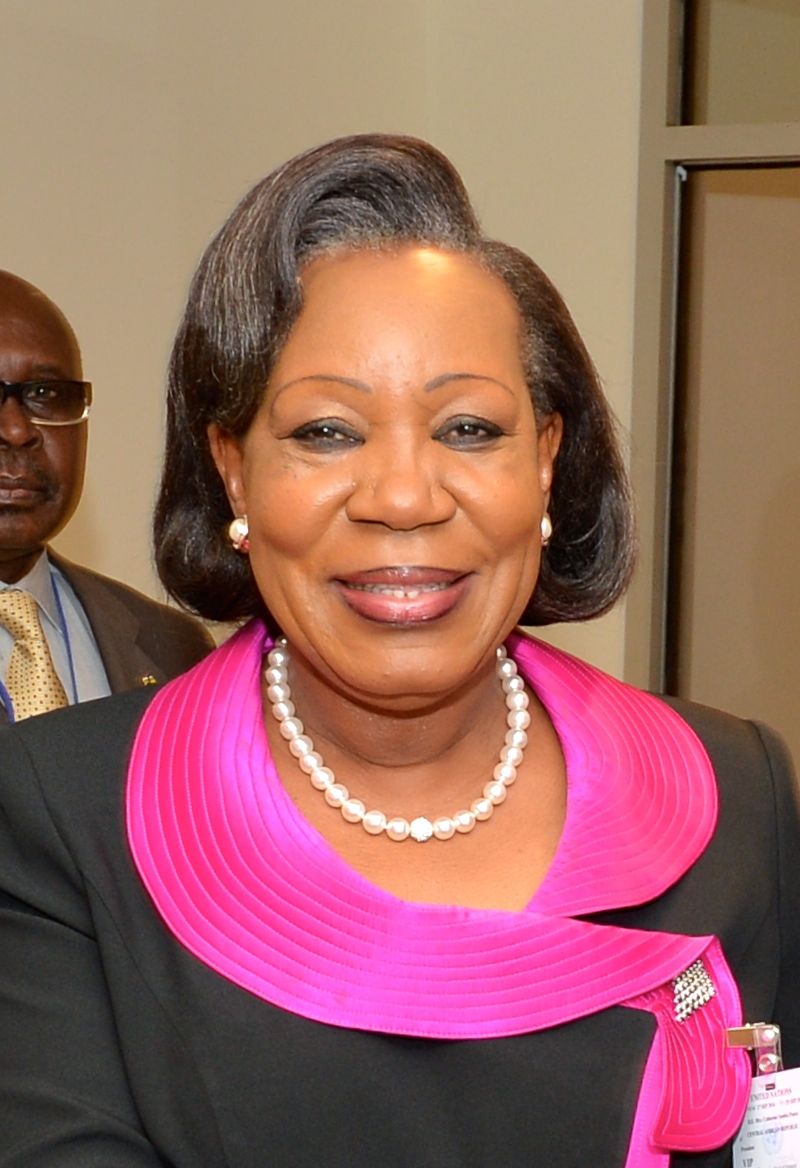 A rare woman in power in a country where politics is almost completely dominated by men, Mrs. Samba-Panza will today peacefully hand over to another man, President-elect Faustin Archange Touadera. She recently remarked, "I'll soon be leaving the head of the transition, which was meant to last for three years. The first year directed by a man was catastrophic. My next two years were much better."
As partners and friends of the Central African Republic from the international community, like IRI, today focus their attention on the inauguration of Mr. Touadera, they are reminded of the steady hand of leadership provided by Mrs. Samba-Panza during the post-conflict interim period. Like Mrs. Samba-Panza, Mr. Touadera has the enormous task of reunifying and healing a nation ripped apart by conflict just a few years ago. I am confident that he will be up to this task and effectively represent the needs of all Central Africans who have placed a great deal of hope in the future of the country's democracy. Finally, it is also my hope that Mother Courage's example of strong leadership echoes in other countries like the DRC, and throughout a Great Lakes Region that longs for peace and stability.
Top