When the IRI team in Morocco first met Farida Ait El Mouden, a Tarmigte Communal Councilor, in January of last year, she and her colleagues were struggling to meet the demands of their constituents.
Upon first being elected, Farida recalled feeling afraid that she would not be able to fulfill her duties due to her lack of political experience. Worse, Farida was missing the tools with which to effectively engage with her constituents and to understand community concerns in the first place. As the future of Tarmigte and its surrounding communes depends on how well government and citizens can work together, the need for citizen-councilor engagement mechanisms presented a critical entry point for IRI.
Tarmigte is a town bordering Ouarzazate in the desert of south-central Morocco. Ouarzazate lies about 200 kilometers southeast of Morocco's Western economic hub of Marrakesh and is perhaps best known in the West as the filming location for movies like Lawrence of Arabia and Kingdom of Heaven. However, Tarmigte and Ouarzazate are more than just a dramatic backdrop for Hollywood cameras: the area is Morocco's Berber-speaking 'door to the desert'. The region has served as the base camp for expeditions into the Sahara Desert for most of recorded history, steadily growing into a municipal area that is now home to well over 100,000 people. While the population has swelled in recent decades, the Moroccan government's infrastructure development and service delivery have not kept pace. With people come problems, and when those problems get big enough, they call Farida.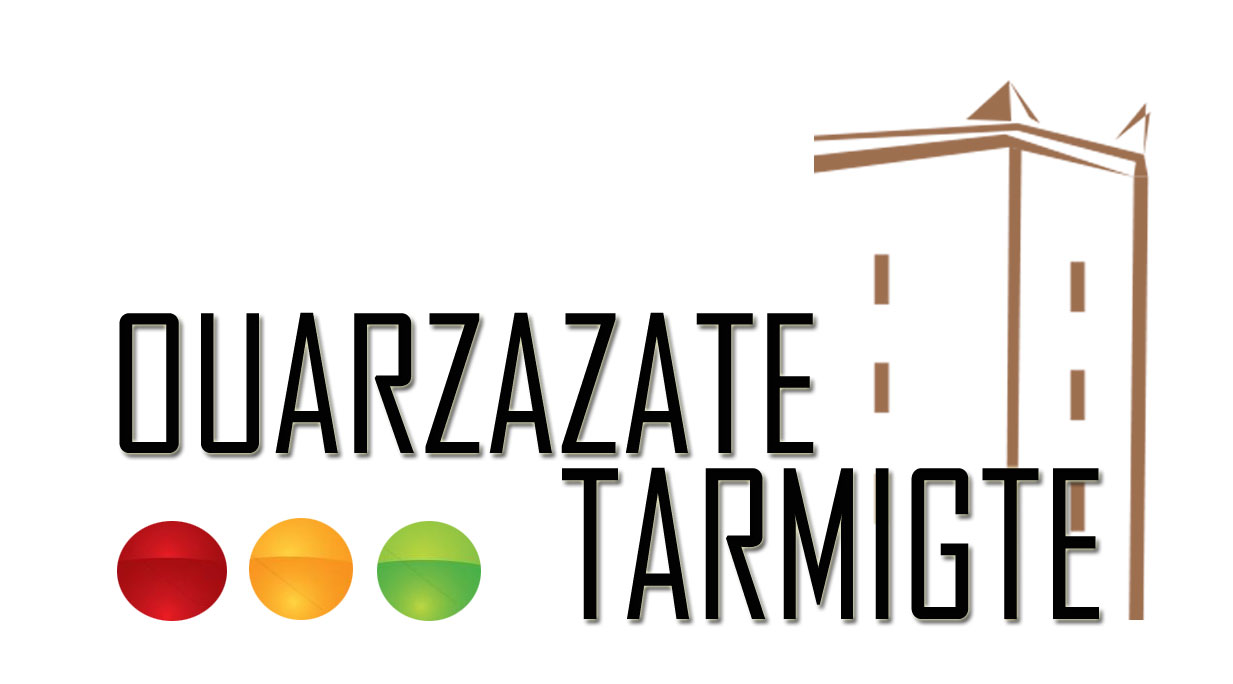 For our purposes, Farida's story began in 2011 as the Arab Spring took hold across North Africa. Following mass demonstrations protesting the government's performance early in the year, Morocco undertook unprecedented constitutional reforms. The country has slowly devolved power to subnational governments and nominally democratized local decision-making – including the direct election of local councilors for the first time in 2015. Known as 'advanced regionalization,' Morocco's constitutional reform package gave local government a unique ability to determine their communities' development priorities, but not much direction past that. Towns like Farida's home of Tarmigte are working hard to prove that advanced regionalization can work, but they need help to make it happen. This is where IRI comes in.
IRI is working with Morocco's local elected councils – some with women councilors for the first time – as well as ambitious civil society organizations (CSOs), to collaboratively create action plans and petition for support from regional and national institutions. We want to ensure that these plans are more than just window dressing and that civil society and government are working hand in glove to hear out community concerns and effectively respond to citizen needs. Thankfully for Farida and her fellow councilors, this kind of communication is more possible than ever, even in rural Morocco. Smartphones and mobile data are ubiquitous and have opened a vast array of new ways for the government to interact with citizens in real time. In the words of Apple, we've now got an app for that. It's called Isla7.
IRI developed Isla7 as a tool to generate more active participation in local government and to empower local civic activists to hold their communal councilors accountable to action. We're currently piloting the app with the councils and CSOs in Ouarzazate and Tarmigte. The premise of Isla7 is simple: everyday Moroccans that see issues in their community such as a damaged road or fallen power line can use the app to report the problem using geotagged photos. These issues – marked with a bright red dot – then populate a map that any Isla7 user (citizen, activist and elected official) can view. From here, local CSOs take the lead, marking tracked issues in yellow, working with the councils to address the problem, and using the app to keep citizens updated on any progress – a convenient and transparent way to enforce accountability. Finally, resolved issues turn green on the map. Isla7 notifies the citizen who first filed the report that their elected representative has responded, removing ambiguity as to whether their local government is listening to citizen complaints.
While it may be a simple tool, Isla7 is helping to improve daily life for people in Ouarzazate and Tarmigte visibly, and it has an instant fan in Farida:
"Now, I dare to say that I'm elected. I'm even proud to tell people that I am a member of the council because I can communicate with them about what I do, as well as the council's projects. And now, thanks to IRI's application, I can keep track of my community's involvement, and prepare for the next campaign…This is real politics!"
IRI did not launch Isla7 in a vacuum – our Morocco team been working with the councils in Tarmigte and Ouarzazate for over a year on fine-tuning the skills they need to lead their communities effectively. Through IRI's efforts, local councils have developed a much stronger knowledge of the mechanics of government, the tools to deliver on the promises they make and a new sense of confidence and pride in serving their communities.
Helping local governments to make sustainable improvements to their communities is bread and butter work for IRI. Around the world, we are providing innovative tools and sharing new ways of thinking to help people like Farida and her colleagues make their communities, their cities and their countries better places to live. Our sincere hope is that the people with whom we work take what we teach and build on it – that maybe in a few years we'll see a Farida run for higher office on her record cleaning up Tarmigte, and that her story will inspire the next generation to step up as leaders in their communities. But first, she's got work to do.
Download Isla7 on the App Store
Top