Parity, Charity, or Sincerity: Women and Gender Priorities in the 2022 Peruvian Subnational Elections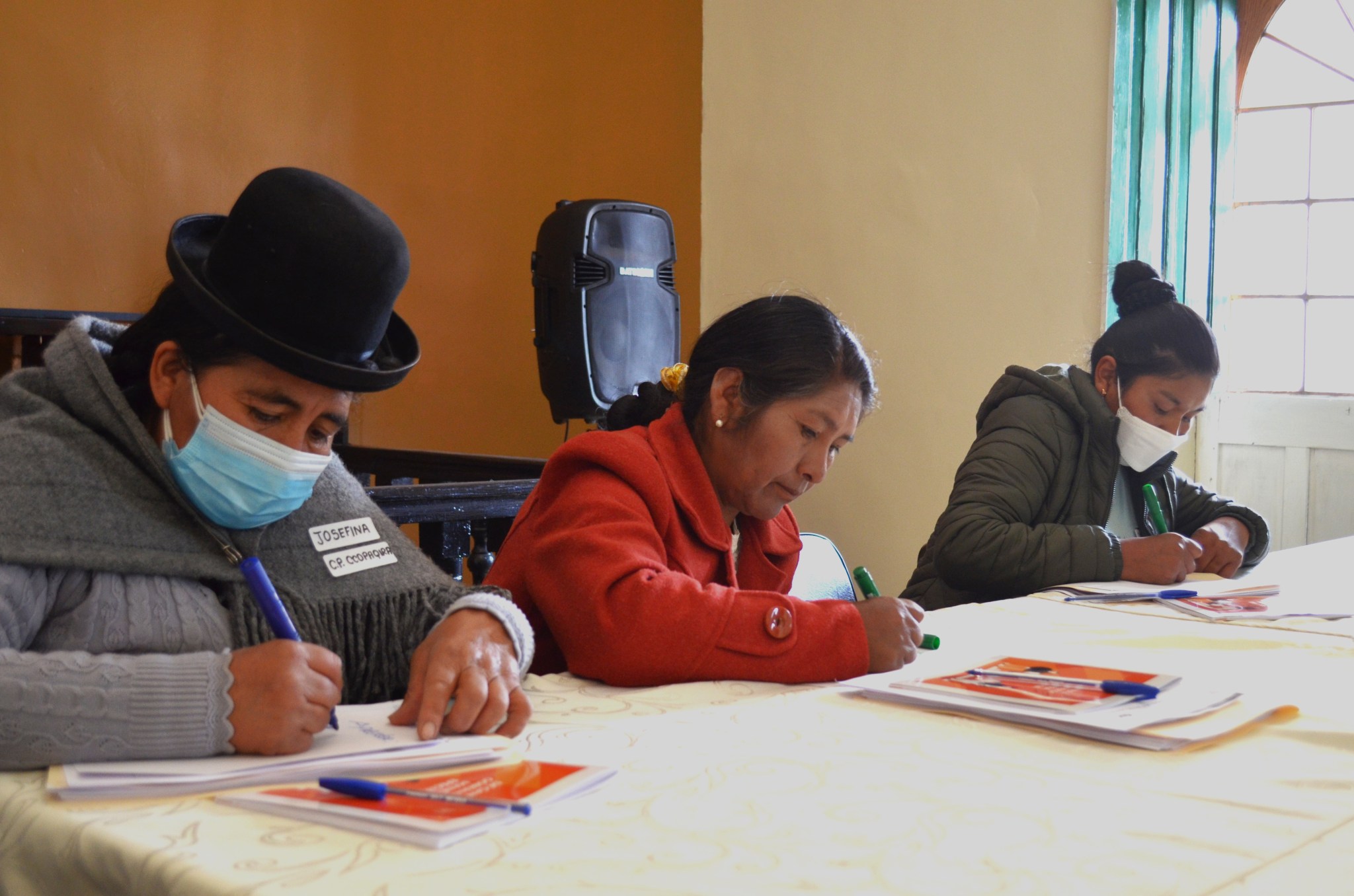 On October 2, 2022, Peruvians voted for regional and municipal officials including governors, vice governors, district and provincial mayors, and city councilors. The election marked the first implementation at the subnational level[1] of Law No. 31030, which raised the requirement for women candidates on party lists from at least 30% to 50%, with alternations of male and female candidates on each party list.
Ahead of the most recent local election,[2] the International Republican Institute (IRI) provided trainings to women candidates and supported women-led civil society organizations (CSOs) in Cusco, La Libertad, and Puno to develop clear regional priorities. In preparation, IRI commissioned a study from the Pontifical Catholic University of Peru on the inclusion of women's priorities in policy and the trends of women candidates in previous elections.
The report highlights that while the parity and gender alternation regulations were applied, the heads of lists continue to be predominantly male. Despite the quota laws, there are still low numbers of women running for high level positions. Candidates for governors are still predominantly male, only one out of four candidates in Cusco and La Libertad were women, while in Puno, only one out of ten was a woman. These numbers are a sharp contrast to positions such as vice governors and regional councilors, where approximately 50% of candidates were women.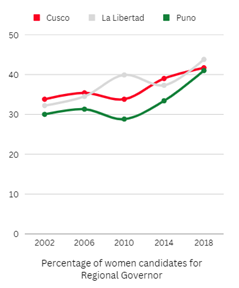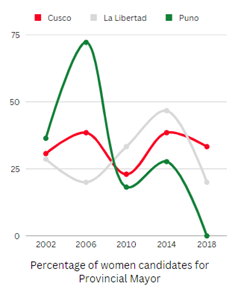 Regardless of legislation, October's election did not bring a significant increase in elected women – who secured only 6% of the available positions. In the 196 provinces, only 11 women won mayoral races, while in the 1,694 districts, less than 100 women are mayors. Across Cusco, La Libertad, and Puno 13 women were elected (3 provincial, 10 district). In many cases, the female candidates who won did not originally head the party lists, but had a chance at winning because the primary candidate withdrew. Nevertheless, according to the National Office on Electoral Procedures (Oficina Nacional de Procesos Electorales, ONPE), Lima now has female mayors in 6 of its 43 districts – the largest number of women ever in charge of districts in the capital.
Expectations were high for this election – that with more women elected, gender equality and gender issues would be more prominent in local and regional dialogues. According to the report, in the 92 government plans for the regional governments in Cusco, La Libertad, and Puno, proposals related to women ranked low on priority lists – far behind the environment, infrastructure, and health. Nevertheless, of the total government plans, 100% in Puno included at least one proposal related to women, with 89% in La Libertad, 88% in Cusco. The graphs below detail the number of proposals at the provincial and district levels.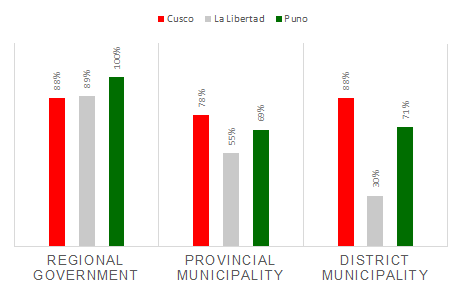 Proposals Related to Women
The proposals included were mainly related to the fight against gender violence and motherhood. Most related to women lumped into more general issues regarding "vulnerable populations." For example, of the proposals referring to women (179 of 8669), 38% overlap with proposals referring to children while only 7% overlap with education proposals. Finally, issues such as transparency and accountability, energy and mines, or housing and sanitation are absent in proposals related to women.
IRI has a long history of advancing women's inclusion, participation, and representation. Despite fewer women elected than expected in Peru, IRI's current programming will continue creating opportunities with civil society to advance the inclusion of women's priorities in local and regional agendas. In Cusco, La Libertad and Puno, IRI, local partners, and CSOs are sitting down with local officials to discuss local agendas for women and youth. Today, on International Women's Day, IRI commits to continue efforts in Peru to empower and build the capacity of future women leaders, candidates and current political party members to run effective campaigns that place a larger emphasis on meaningful inclusion of women.
---
[1] The Law was first applied in the 2021 General elections.
[2] During the 2022 regional election, citizens elected officials for regional and municipal offices for the 25 regions and provincial capitals in Peru.
Top