Violence is one of the most troubling problems in Mexican society. At the beginning of 2017, the murder rate jumped significantly in 25 of Mexico's 32 states, or in about 80 percent of the country. Despite preventive polices and mechanisms introduced at a federal level since 2012, security and violence continue to require significant attention across the country.
Conflict and violence drive citizens away from their homes. We are working with Open Government on a prevention of violence initiative in order to help create a safe and stable society and mitigate the causes of uncontrolled migration. Our program creates space for dialogue between citizens and authorities, allowing them to share concerns and possible solutions toward violence.
In collaboration with the Secretary for Governance and state government, municipal, and civil society entities from the states of Nuevo León and Coahuila, we held open government exercises in the municipalities of Monterrey and Saltillo. These events offered space where neighborhood representatives and government authorities could share ideas about local needs including preventing violence in the community.
More than a hundred citizens from different communities participated in constructive talks with authorities. Community members identified and prioritized challenges and actions, presented them to government officials, and reached consensus on how to proceed. These dialogues represent a first step toward maintaining open communication and collaborative decision making between neighborhood groups and government authorities.
With these kinds of initiatives, IRI has seen that open government is much more than just promoting transparency. Citizen participation fosters collaborative action on important issues, such as violence prevention. We remain dedicated to promoting citizen dialogue, to foster citizen participation in the implementation of public policies in violence prevention and to strengthen governance in Mexico, and around the world.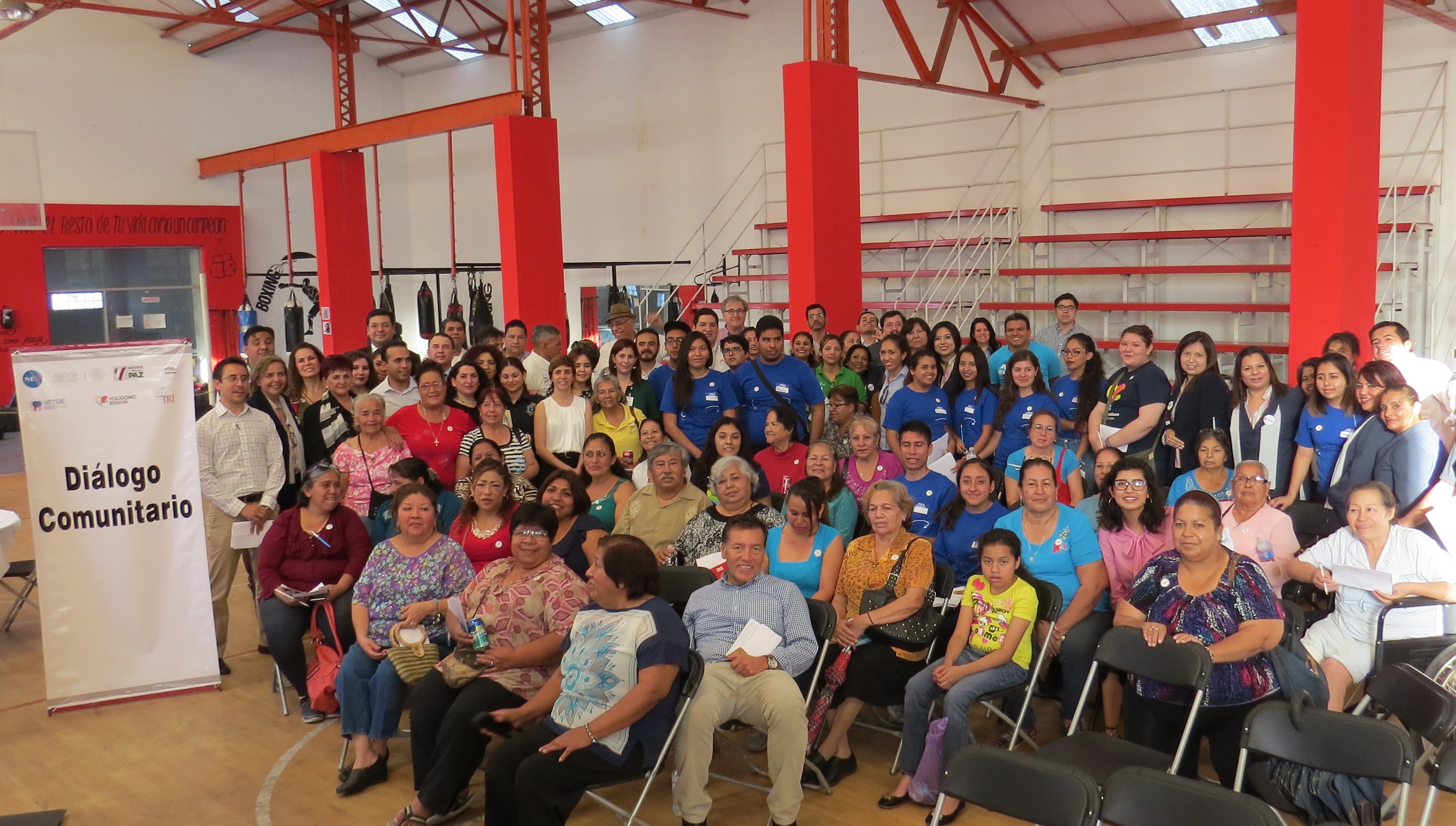 Top