Reaching Marginalized Communities in Tunisia in an Innovative Way: Healthcare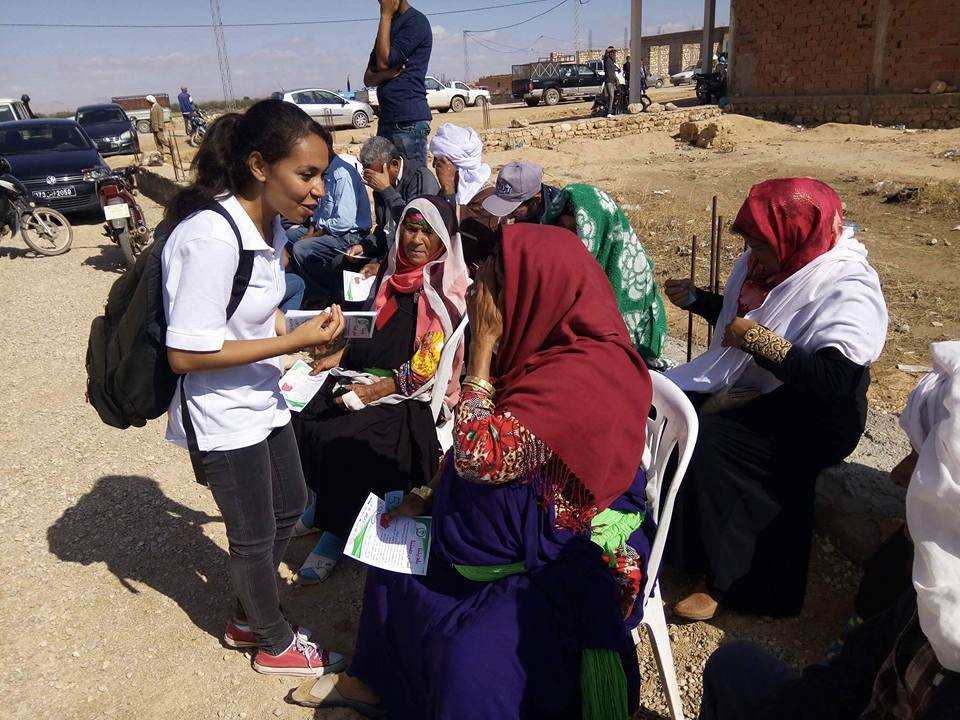 The remote interior regions of Tunisia lack infrastructure. Villages can be far apart, and roads dangerous. Therefore, when thinking of a way to contact voters about upcoming local elections, one must be innovative.
Tunisia is transitioning to democratic government following the toppling of its authoritarian president in 2011. In 2014 a democratic constitution was passed and credible elections were held for president and parliament. Since then Tunisia's centrally managed top-down approach to government has struggled to address the country's economic stagnation, rising prices, and gaping regional inequality. Pervasive corruption, a lack of reform, and the recent return of old regime figures has many concerned about the fate of Tunisia's democratic path.
Tunisia's next major political test will be the country's first democratic elections for local government scheduled for May 2018. The constitution mandates that these elections are accompanied by process of decentralization and deconcentration, granting greater authority to regional and local governments in matters of economic develop and service delivery. As Tunisia's national government struggles to make progress, those pushing to keep the transition alive hope that democratically elected subnational government with greater authority and autonomy will provide for more equitable, democratic governance and development.
But IRI's partners on the ground understand that elections and new laws are not enough to consolidate democracy. Democracy requires an educated citizenry that understand their rights, responsibilities, and relationship to those in power. As Tunisians prepares for their first experiment with local democracy and decentralization, IRI is working with activists and associations in the most marginalized regions of the country to conduct civic and voter education. IRI's partners are taking topics like active citizenship, accountability, and decentralization and simplifying them to be shared with citizens in Tunisia's least developed regions where trust in government and desire to participate has all but disappeared.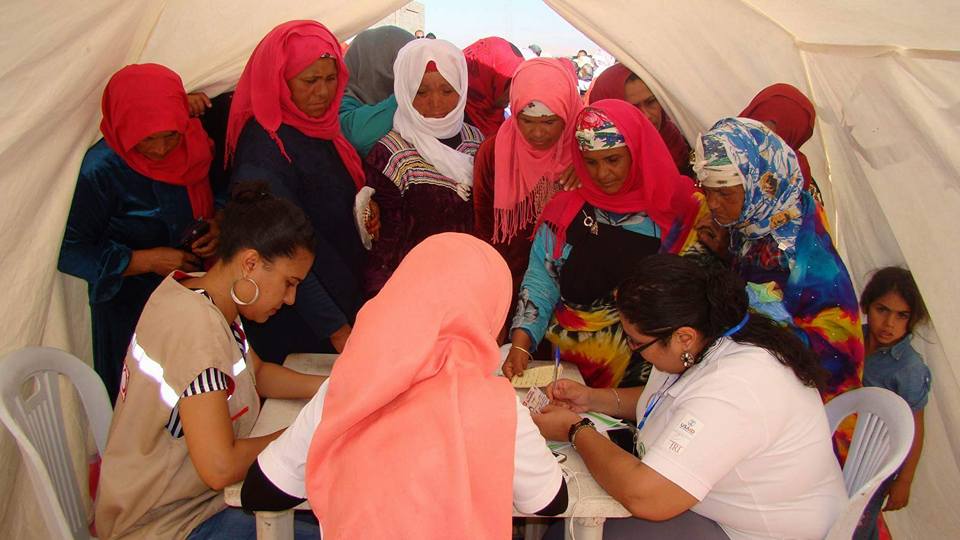 Jeunes Chambre Internationale (JCI), an IRI partner based in Gafsa, came up with an outside the box method to reach voters in the outer regions of Tunsia—they provided a service that everyone needs, health care. By bringing healthcare to marginalized communities, JCI provided a critical need and found a novel entry-point for speaking with citizens about good governance.
With support from IRI and funding from the U.S. Agency for International Development (USAID), JCI has organized five health caravans in rural interior villages located in the governorates of Gafsa and Sidi Bouzid. At each stop, trained civic education volunteers spoke with people about local issues and possible solutions, the role of the municipal government, new constitutional freedoms, the importance of participation and accountability, and the links between good governance and active citizenship as they waited to see doctors. With this innovative process, JCI reached 1,371 rural citizens: 897 women, 474 men, 316 youth, and 32 people with disabilities, many of whom have never participated in the political process.
This past April, when IRI began the civic education project, many challenges became immediately apparent. How do we build understanding of citizenship beyond delivering flyers and sharing basic messages for a few minutes to large audiences? How can active citizenship be demonstrated and inspire action instead of simply discussed in abstract terms? And how do we implement activities in remote parts of the country in a cost effective and efficient way?
The proposed solution was health care caravans. However, did it work?
In follow-up interviews with JCI members and volunteers, many expressed surprise by how impactful this approach turned out to be. A small team of 20 volunteers far exceeded their target of speaking with 500 individuals. Moreover, specialized doctors provided a diverse range of consultations and treatments. And while not everyone was open to the idea of discussing elections and citizenship, it is estimated that 60 percent of people who visited the clinics were convinced that local democracy and accountability of local
officials could be possible and that voting for the best candidate was the first step in a constant process of participation, accountability, and maintenance of democracy.
The elderly tend to be the most difficult to talk to. I can't relate to them and they don't want to listen to youth. But, they tend to complain about the country's infrastructure. That's the common opening for starting a conversation about democracy, citizenship, and accountability of elected officials.
–JCI youth volunteer
This large number is attributable to the fact JCI's strategies are diverse and adaptive. After engaging in conversations about health, life, marginalization, and daily struggles, JCI members initiate conversations about local governance, municipal elections, and democratic freedoms. The most effective messages are indirect; they avoid the words "citizenship," "democracy,", and "municipal elections" and instead use words like "participation," "deliberation," and "exercising personal rights and freedoms."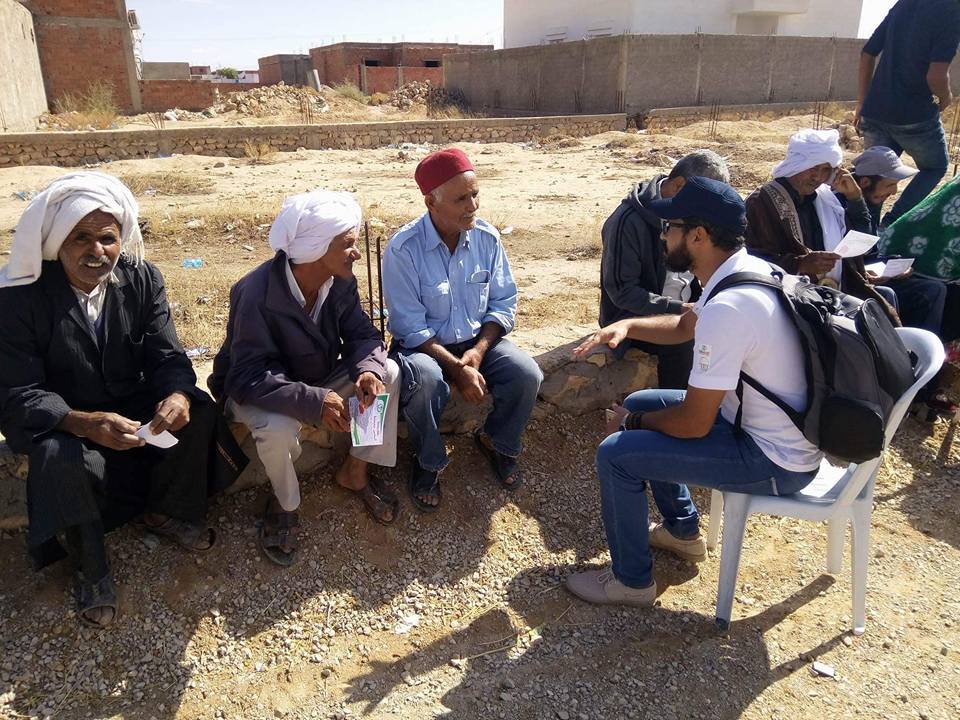 Utilizing messaging and door-to-door outreach techniques learned from IRI, JCI staff are flexible and creative in building trust and adapting their strategy to the individual communities they reach. Follow-up interviews and evaluation suggest that this model works, is replicable, and can be scaled up.
It is JCI's hope that the municipal elections will lead to better governance that prioritizes infrastructure and service delivery so that activities like health caravans will no longer be necessary. Yet, JCI is realistic about the time it takes to implement decentralization and change deep-rooted local governance practices. Ultimately, the future of local democratic governance in Tunisia will not be determined on election day, but in the months and years that follow. It is then that that the civic education work of JCI and groups like it will be tested.
Top