Security with Justice: Implementing Judicial Reform in Mexico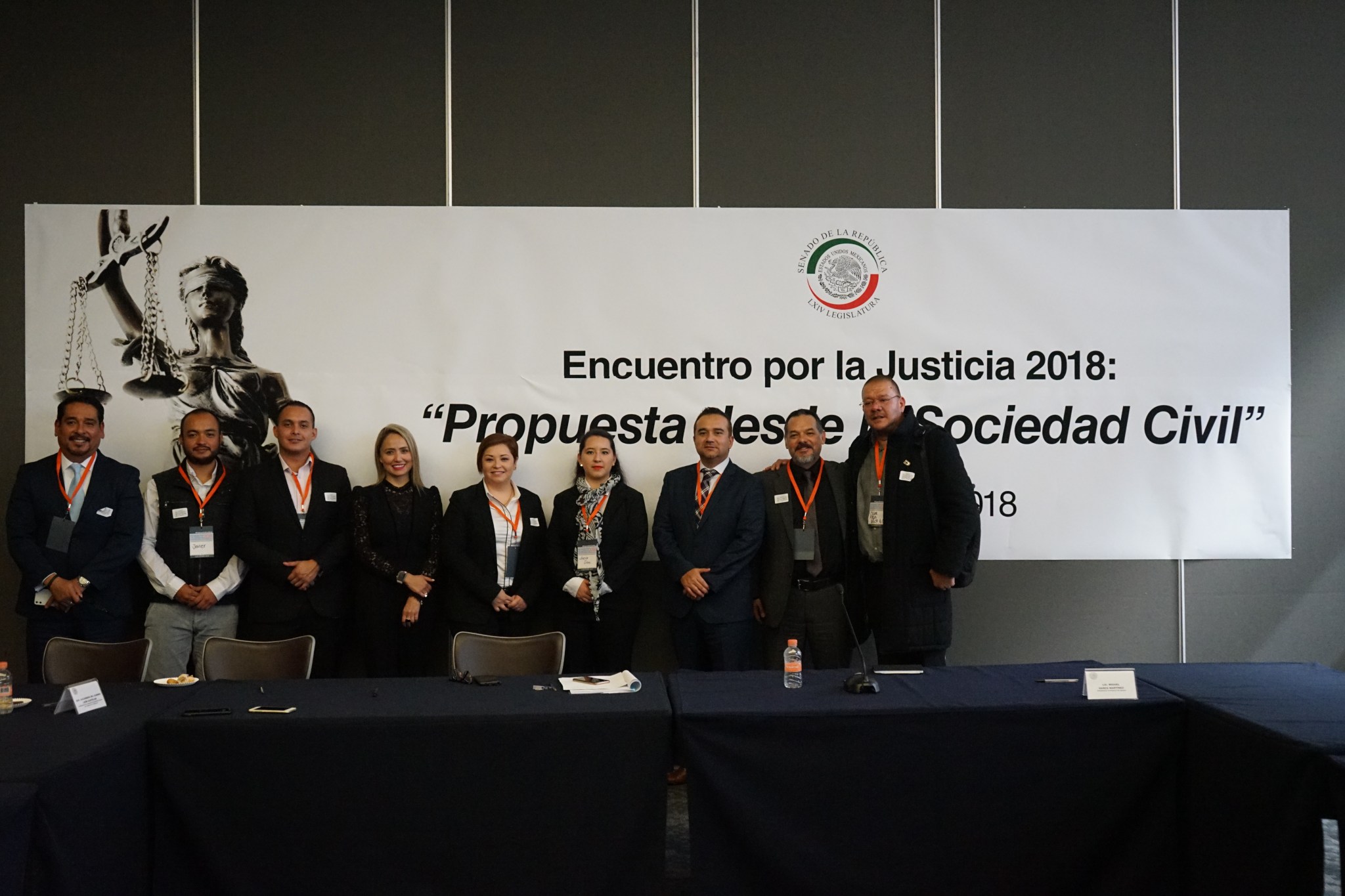 As we ring in the new year, people around the globe will be looking ahead to what the coming year will bring. Here at IRI, we are enthusiastically awaiting the expansion of our Security with Justice initiative to five more Mexican states in 2019.
In June 2008, Mexico codified constitutional changes to fundamentally alter the landscape of the judiciary in the country. In an attempt to strengthen the rule of law, the rights of citizens and democratic institutions, these reforms replaced the old inquisitorial system with an accusatory system and oral trials. Though the transitory period was supposed to be finished by 2016, a significant amount of work remains to successfully implement the new reforms.
Once fully adopted, a transition to adversarial justice promises several advantages. For one, cases will be heard more quickly, ensuring that fewer defendants are left to languish in jails while awaiting a trial. For another, the prosecution must publicly prove its case instead of relying on confessions, sometimes sought through torture. However, with most judicial authorities still insufficiently trained in the new methods, many have reverted to old practices, jeopardizing rule of law and citizen security across Mexico. Gone unchecked, these trends threaten to spill into neighboring countries, exacerbating many of the "push factors" driving migration and instability in Latin America. No matter their politics, such issues that have the potential to impact all U.S. citizens.
To help with this transition, IRI has been working with partners in Mexico since 2017 to aid nearly half of Mexico's 32 states in fully executing a revision to the new national justice system. Through these reform efforts and IRI's programs, the groundwork has been laid to greatly improve the rule of law, increase public confidence in the government and strengthen democratic values in Mexico.
Under Mexico's old justice system —a remnant of the country's autocratic past— trials were conducted behind closed doors; out of the view of the defendant and the public. Those accused of crimes lacked important procedural rights, including access to competent counsel, the presumption of innocence and adequate due process. These flaws in the system allowed for corruption to thrive —with judicial absenteeism, fabricated evidence and coerced confessions all common elements of criminal trials. It was in this context that judicial reforms were passed to fundamentally alter the justice system in the country —thereby weeding out corruption and human rights abuses by making the judiciary more transparent, democratic and just.
Already, these reforms have been effective in making Mexico's criminal justice system more just and efficient. Measures such as Alternative Mechanisms of Conflict Resolutions (MASC), which allows for mediated arbitration outside of a courtroom, have reduced the strain on Mexico's already backlogged system. More cases are being heard, wait times for defendants have been slashed, and judges have more independence.
However, these reforms have not come without their problems. Given the radical nature of the alterations to the system, some government workers have faced difficulties adjusting to their vastly revised job descriptions. For instance, prior to these changes the duties of police lay more in crime prevention than investigation — a role largely relegated to the prosecutor's office. Now, police are responsible for scrutinizing and cataloging crime scenes to gather evidence for trials. Issues arising from police mishandling of their new duties, in conjuncture with greatly expanded civil liberties, has led to an increase in judges dismissing cases due to procedural and other errors that result in violations of the rights of the accused.
As the realization of these reforms is vital to the strengthening of democratic institutions in Mexico, IRI has been on the ground to help ensure their success. In doing so, we have launched the Security with Justice (Seguridad con Justicia) initiative to help raise awareness and faith in Mexico's new justice system. Funded by the Bureau of International Narcotics and Law Enforcement Affairs, IRI is working with Mexican officials and civil society in 10 states to train government officials who work in the justice system on the new procedures. Doing so allows for those carrying out these policies to both properly enact the changes brought about by the reforms and to be able to better communicate the nuances of the system to those they serve.
Additionally, our efforts have focused on reaching out to the average citizen to inform them about the change and how it impacts their rights. In doing this, we have partnered with the Mexican civil society organization RENACE to carry out communication workshops, among other measures.
A free, fair and efficient judicial branch is vital to any democracy. A truly democratic judiciary can help to tackle corruption, increase trust in government institutions and ensure that the fundamental rights of all persons are properly upheld. The 2008 judicial reforms have laid out a blueprint for Mexico to do just this by guaranteeing its citizens a truly fair and democratic justice system. Yet a significant amount of work remains to be done if the proper implementation of these changes is to be realized.
Through our programs on the ground, IRI is working alongside the Mexican government and civil society to ensure the success of these reforms and strengthen Mexico's democracy.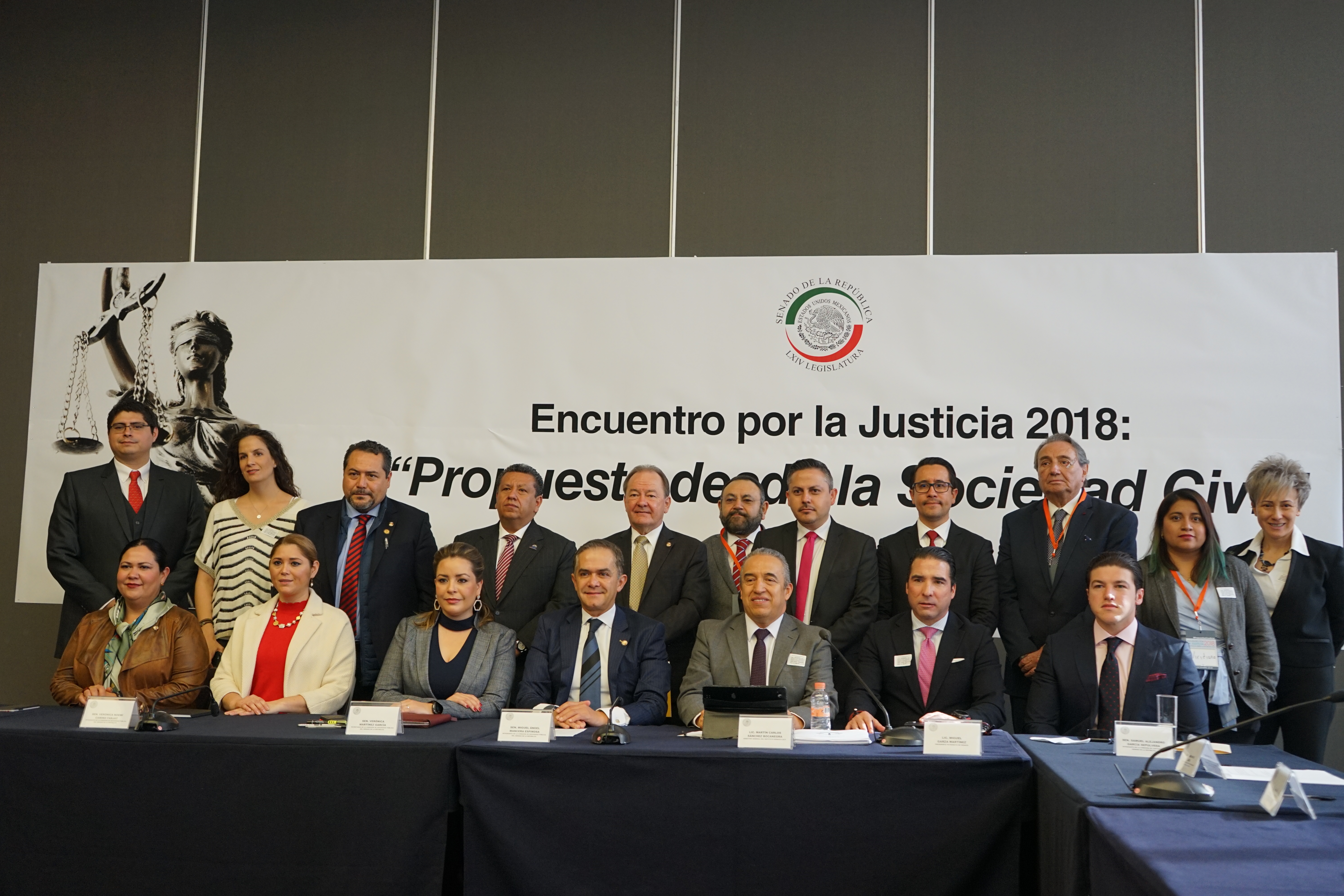 Top