In July 1918, a non-American flag flew over the White House – one of only two times this occurred in U.S. history. Any guesses? No, it wasn't the Union Jack, but another red, white and blue flag: that of the Republic of Serbia.
At her visit to IRI's headquarters on July 26, Serbian Prime Minister Ana Brnabic made the case that the 100th anniversary provides an opportunity to strengthen bilateral relations, showcase Serbian development, and galvanize support for Serbia's accession to the European Union (EU).
Prime Minister Brnabic's visit to the U.S. featured meetings with U.S. leaders in both business and government, as well as leading American NGOs, including IRI.
Prime Minister Brnabic is a rising star in European politics. As the first openly gay, female and quarter-Croatian prime minister of Serbia, Prime Minister Brnabic is a champion of wider inclusion in government leadership and an inspiration for young people who seek greater representation in government.
Prime Minister Brnabic drew from her background in the business and nonprofit sectors as well as her life in politics as she shared insights on the economic and political climate in Serbia with IRI and guests from the policy and development communities. Her remarks and the question and answer session allowed attendees to discuss U.S.-Serbian relations, regional stability and Serbia's developmental outlook.
Serbia has been marred by several conflicts in the past century, including both world wars and the devastating wars of the 1990s. Today, the Republic of Serbia is a strong regional power that is rapidly developing into a promising economic partner for partners seeking access to the markets of Southeastern Europe. Consequently, a stable Serbia with healthy relations with its neighbors is a key component to long-term regional stability.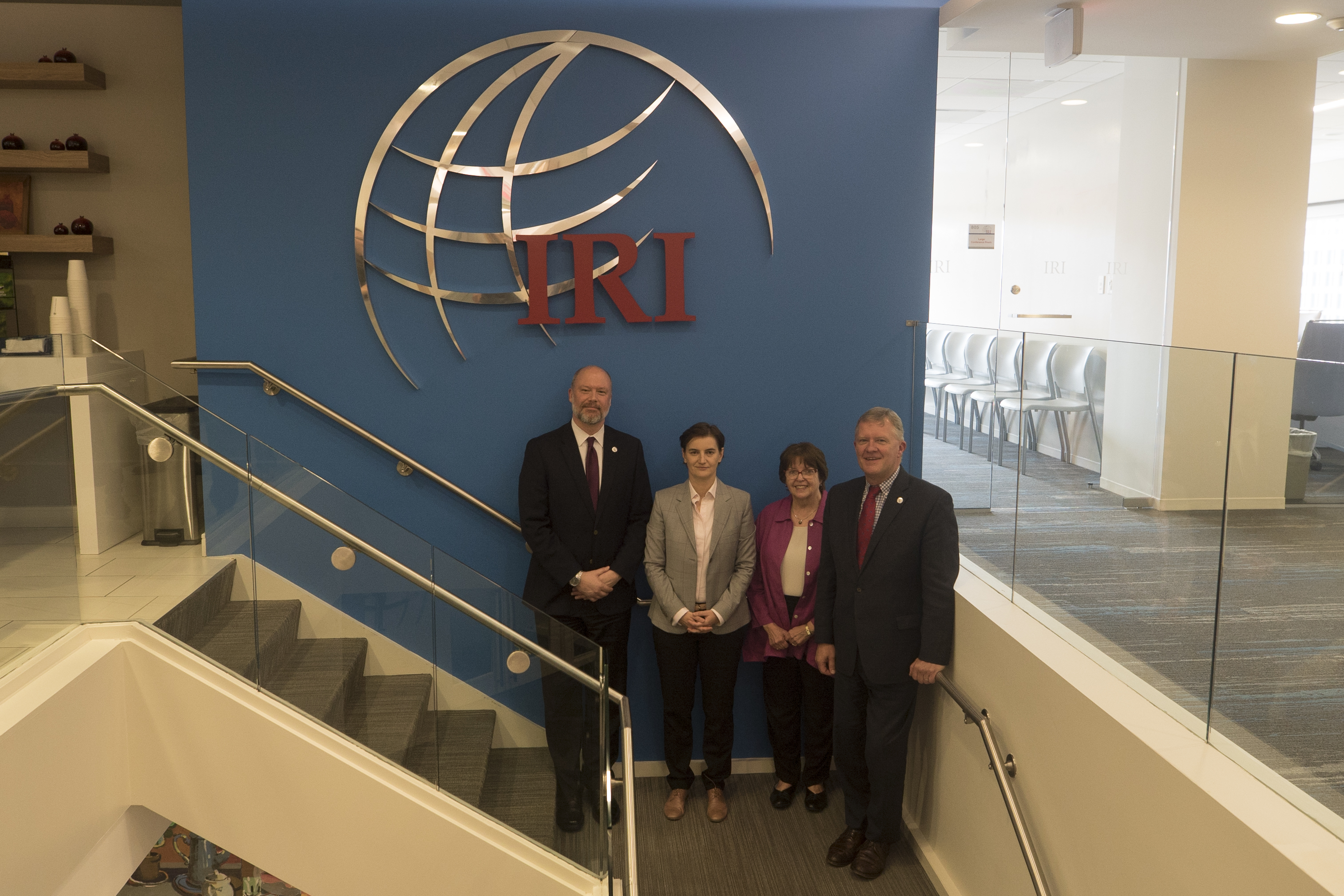 IRI looks forward to continued cooperation with the Serbian government. The Institute is committed to supporting Serbia's European integration and assisting the government and civil society organizations in strengthening democratic institutions and practices. Considering EU membership is contingent upon both domestic reform and good standing with neighboring states, the path to accession could prove a vehicle for resolving longstanding regional issues. As Southeastern Europe continues to be a lynchpin to European security, IRI is hopeful that Prime Minister Brnabic's visit to the United States will help lay the groundwork for future cooperation with Belgrade.
Top