Special Transitory Peace Seats: Working to Advance Inclusivity in Post Conflict Colombia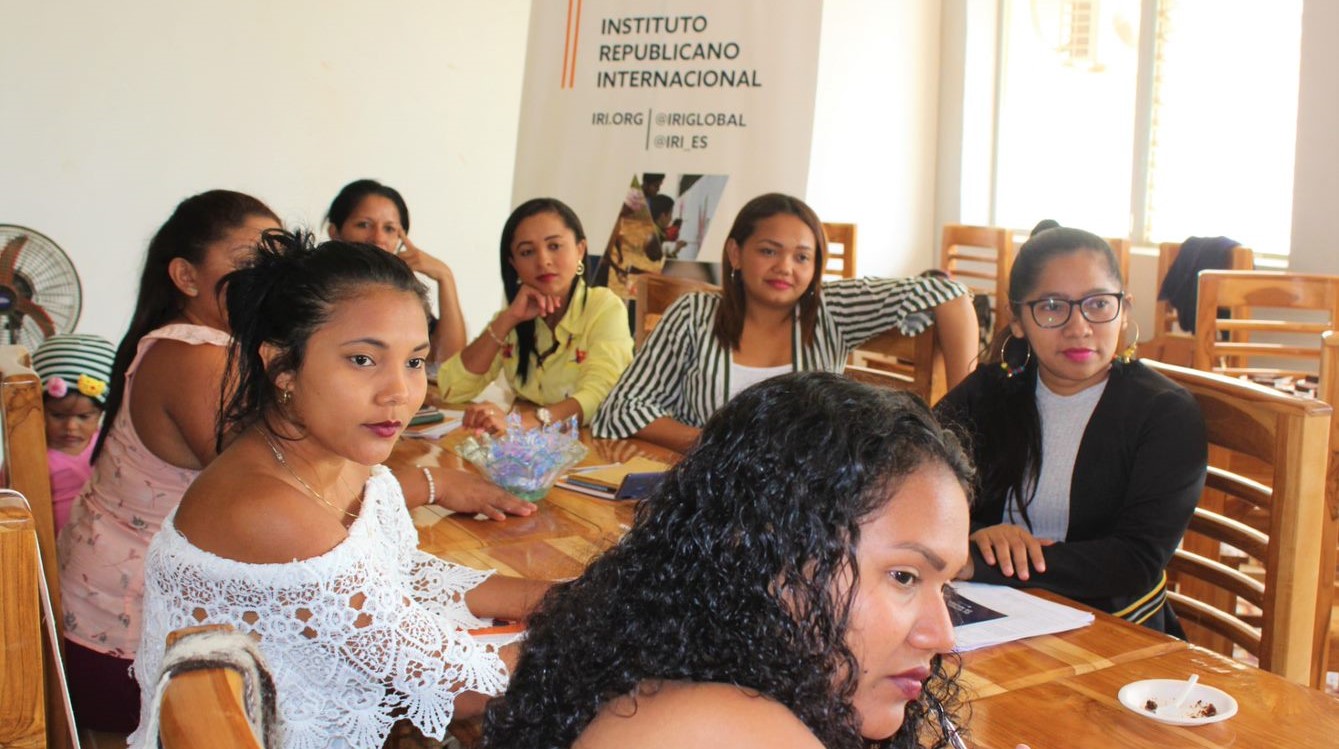 On March 13, Colombians voted for the 16 Special Transitory Peace Seats (Circunscripciones Transitorias Especiales de Paz, CITREP) in Colombia's congressional election for the first time in the nation's history. The CITREP were established under Colombia's 2016 Peace Accord to represent marginalized regions impacted by violence during the five decades of civil war. The inclusion of the CITREP is a step toward inclusive representation in politics. The seats aim to ensure the needs and perspectives of marginalized populations are integrated into the national political agenda. Of the 401 (200 male and 201 female) candidates who ran for these positions, only three of the 16 positions were won by women.
To promote meaningful participation, the International Republican Institute (IRI) supports aspiring political leaders and actors in the Pacific and Caribbean regions of Colombia, which are historically marginalized, to run effective and competitive campaigns through its Candidate and Campaign Staff Trainings. Narrar para Vivir, an organization dedicated to representing the needs of women victims of the civil war, participated in these trainings. In them, Narrar para Vivir learned strategies to effectively identify and advocate for policy issues important to the communities it represents. Specifically, the organization applied the skills learned from the trainings to build a coalition of women leaders, civil society organizations (CSOs), and government officials to pinpoint and address priority issues in the municipal level peace and security plans throughout Montes de Maria.  
As part of their campaign efforts, Narrar para Vivir gathered 840 women from the region who decided "to work together as a strategy to heal the pain from the loss of their loved ones," and secured the most votes nationwide in its bid for CITREP, garnering more than 19,000 votes. Most candidates running for CITREP did not anticipate many Colombians to vote for these seats due to them being new on the ballot. This further underscores the efforts made by the women to get out the vote and secure their position.
Narrar para Vivir's success reflects their leadership and organization, and it emphasizes community recognition of the group as a legitimate voice for the victims of the civil war. Its electoral success is a result of its genuine commitment to and meaningful networking among women in the region. Because of these connections, Narrar Para Vivir is a good example of how the representation of victims and survivors is recognized in peace processes. IRI will continue to engage with CSOs like Narrar Para Vivir to increase inclusivity during the peace process and continue to work toward sustainable peace and democracy in Colombia.
Top