Success Story: Haitian Youth Come Together to Create Social Impact Projects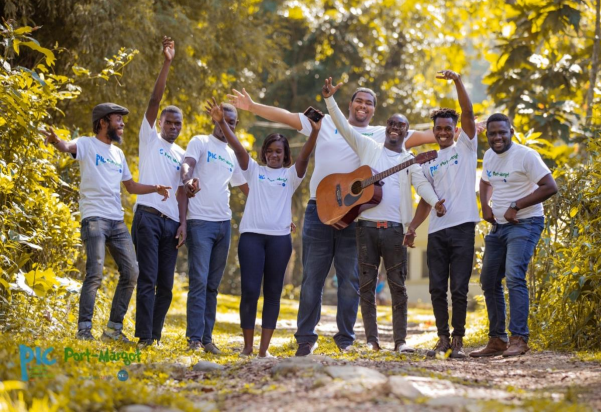 This month, the International Republican Institute (IRI) is commemorating Caribbean-American Heritage Month by showcasing successes in last year's second iteration of the Community Ideathon Program, or "PIC" for its Creole and French acronym. IRI and its Haitian partner Banj coached and supported nearly 300 youth in nine towns across Northern Haiti, empowering them to collaborate, develop, and implement much-needed social impact projects.
A total of twelve social impact projects were supported by this program. Some of the projects implemented included three highly successful accelerator projects from the first iteration of the PIC program: the installation of solar-powered streetlights to push back against insecurity, support for physical space to increase the local production of chocolate production, and the renovation of a water treatment bloc to provide clean water for community members. Other new projects include the launch of a new community library, a community waste collection service, and a computer center for local students to conduct research.
Through IRI's Ideathon programs, youth citizens who are often disengaged in civic life and excluded in policymaking can collaborate with their peers and their municipal leaders to create the change they seek in their own communities. PIC can serve as a model for locally driven development across Caribbean communities, empowering the energetic spirit of individuals, in particular youth, who strive to make a difference in their communities.
Top