Uganda has been a long-term partner of the international community in regional peacekeeping and efforts against violent extremism in East Africa and the Great Lakes.
President Museveni, Uganda's president, has regularly cited the stability, progress and security of his administration as a rebuttal to criticisms that his government has overseen the regular suppression of dissenting political and civil society voices advocating for political reform.
Currently, IRI is working with civil society organizations in Uganda, Rwanda, Burundi and the Democratic Republic of Congo (DRC) to facilitate cross-border interactions to develop a regional community of civil society members with a common interest in democratic reform.
Focused on these cross-border interactions, IRI partnered with Justice Care Uganda, an organization dedicated to advancing human rights and rule of law in Uganda, to host a discussion for youth on shaping the legal perspectives that can enable youth to enjoy political and civil rights.
Following this meeting, Justice Care initiated a conversation on how Ugandan lawyers can work together with other Great Lakes countries to provide technical support and legal aid to civil society organizations (CSOs) through research, alternative dispute resolution and regional strategic litigation. This type of co-working allows for new learning, strengthens the foundations for rule of law and justice and provides much-needed support to legal officers in countries where resources are low due to conflict.
A resolution to fast track this goal was made during IRI's Great Lakes regional meeting. Justice Care agreed to visit the Congo Bar Association of lawyers to establish a working group with some of the lawyers from Goma, DRC. This will allow them to coordinate the provision of technical support and legal aid between Uganda and DRC. Kawuki Tadeo, the Director of Research and Advocacy at Justice Care said: "This meeting allowed us [Ugandan lawyers] to initiate a conversation with our colleagues about sharing knowledge and experiences in regard to how different jurisdictions in the region respond to political rights."
Justice Care Uganda credits IRI's work for enabling the organization to connect with regional civil society groups and inspiring Justice Care to implement their mandate in Uganda with new programs and activities.
IRI and Justice Care have been working together since 2017, through funding from the National Endowment for Democracy (NED). We first partnered together on a project that looked at the future of constitutional review and electoral reforms in Uganda, a topic pertinent at a time when Uganda was looking to once again amend the constitution to remove the age limit and opposition parties and civil society groups felt that the environment was not conducive for transparent and credible elections. The high-profile discussion included legislators, civil society leaders and policymakers.
From this conversation, Justice Care Uganda gained visibility and connected with legislators who shape discussions in parliament. This connection has influenced their ongoing lobbying on the Sexual Offences Bill 2015 where the organization is leading civil society organizations to present memorandums before the Parliamentary Committee on Legal Affairs to be incorporated into the Bill.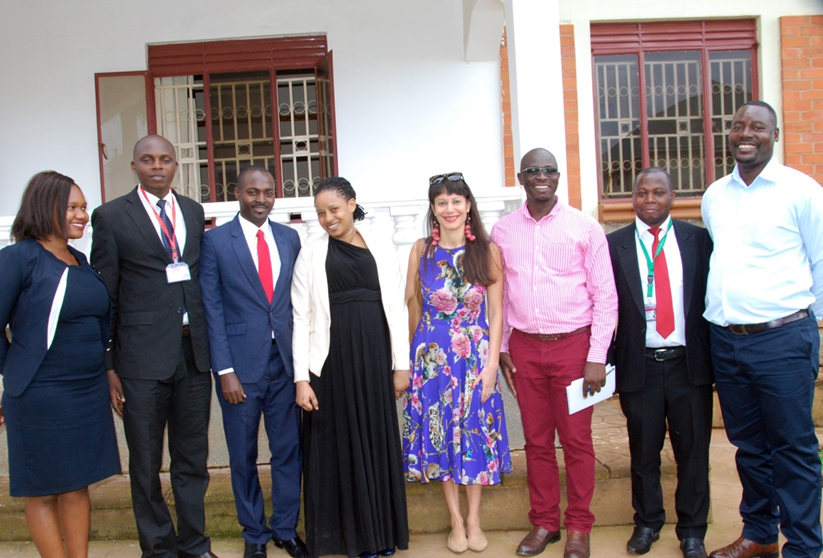 During IRI's roundtable discussion to support regional civil society organizations, we met a Burundian lawyer who is living in Uganda as a refugee, she was given an opportunity to do an internship with us at Justice Care, to learn how the Ugandan legal system works and our penal laws. Thanks to IRI for supporting us meet this incredible lawyer. We have learnt a lot from her, she has shared her work as an activist for the rights of children in Burundi and her engagements with CAVIB.
– Justice Care Uganda
Later in the year, Justice Care participated in an IRI media training for female youth politicians. After the training, the two staff members organized and held a follow on training for human rights committee members from the 12 districts in which Justice Care operates. "We trained over 356 people on how to use traditional and social media more effectively to advocate for the rights of people, report human rights violations in their communities in real time and disseminate basic information about civil and political right," Kawuki said.
It is from this media training that the Uganda Young Democrats, a youth wing of the Democratic Party invited us to train their youth leaders in central region on how to use media to advocate for political support in rural areas. It was such a humbling moment to share our experience with more than 60 youth leaders. This was all possible because IRI trained our staff. We use the same knowledge and skills to train others.
– Justice Care Uganda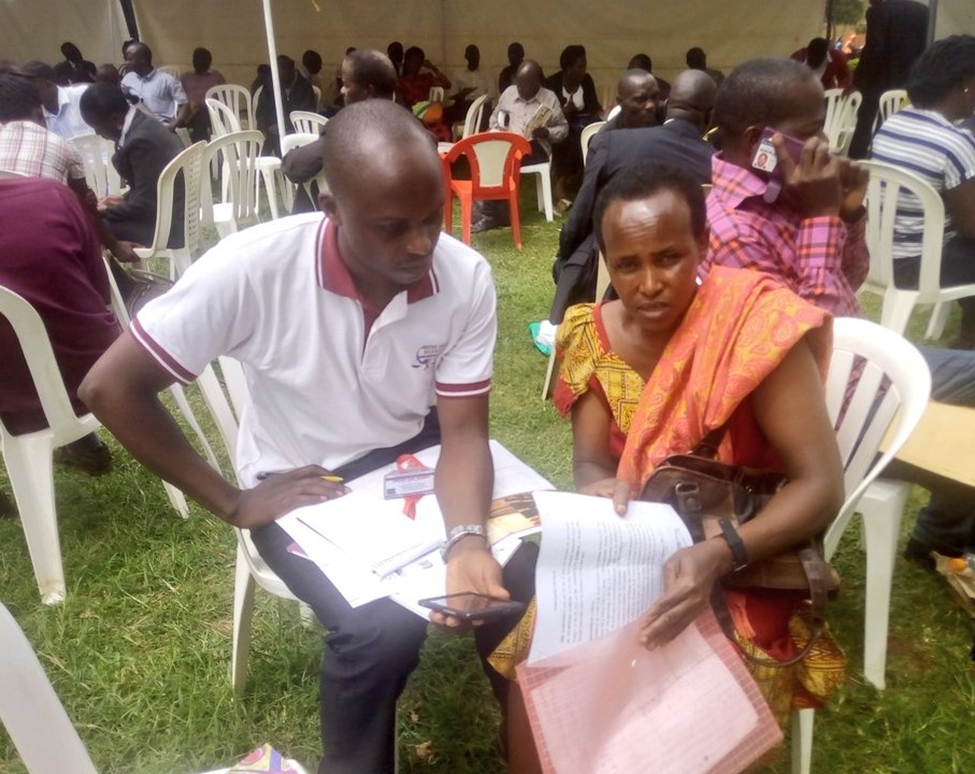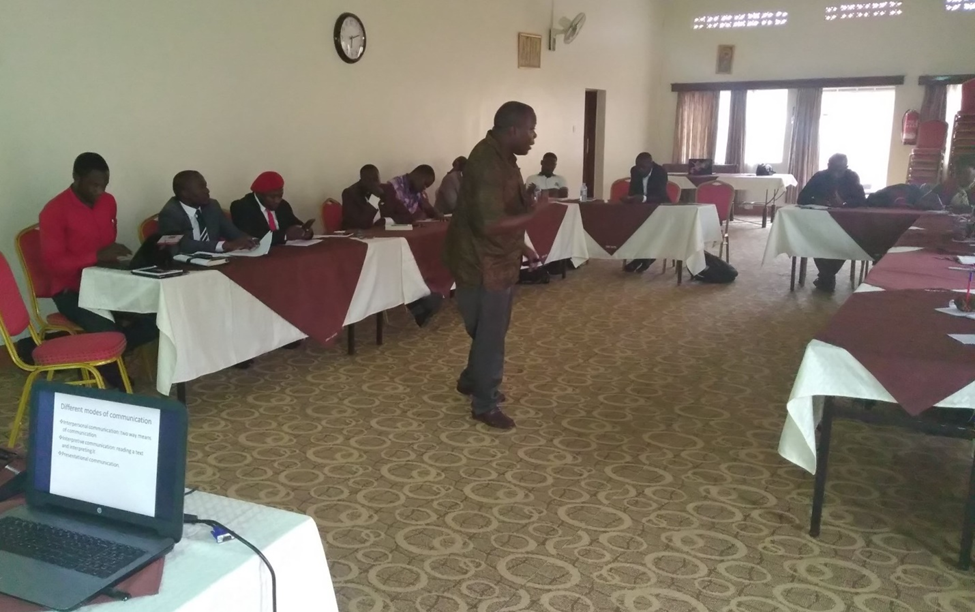 While Uganda is relatively stable in relation to its neighbors in the Great Lakes, this stability rests on a fragile and brittle foundation. It requires strong, resilient champions to articulate the voices of citizens in how they will be governed. To advocate effectively, democratic champions in civil society must not only have a compelling message but know how to safely and securely operate in difficult environments.
Through IRI's programming, organizations like Justice Care Uganda are introduced to like-minded peers in the region experiencing similar operating challenges/closed conditions, and given the skills, lessons and best practices to advocate for democratic reform within their countries which contributes to the global movement for good governance and democracy.
Top