Take Two: Bolivian Elections Will Test Democratic Progress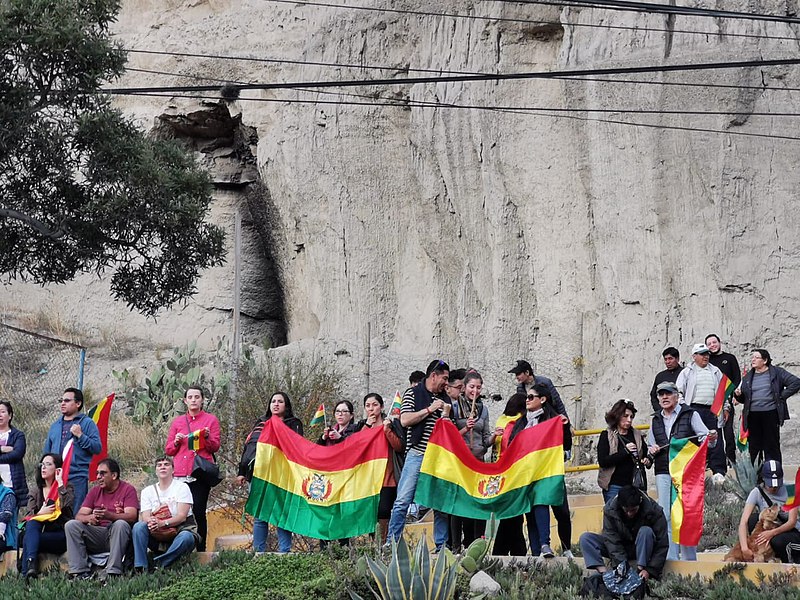 On October 18, Bolivians will go to the polls to vote in Latin America's largest presidential election of 2020 – a contest that will set the tone for how neighboring countries conduct elections amid the ongoing COVID-19 pandemic. With the election period underway, political tensions are rising, and some politicians are resorting to tactics such as clientelism and violence to influence voter outcome that threaten to derail Bolivia's already uneven path to democratic reform. It is imperative that front-runner candidates Luis Arce and Carlos Mesa do everything in their power to prevent campaign violence and electoral fraud.
Clientelism is a serious threat to Bolivian democracy. Bolivia's incumbent presidential candidates have a history of leveraging government projects to sway voters. Under the Movement for Socialism (Movimiento al Socialismo, MAS) administration, former president Evo Morales routinely inaugurated infrastructure projects to gain popularity, such as football fields, schools and hospitals in underserved communities – including 1,763 sports fields over the course of ten years.
As Bolivians recover from a compounded economic and health crisis, exploiting the financial despair of the public to influence voter turnout could prove even more attractive to candidates. Politicians such as former presidential candidate and interim president Jeanine Áñez have allegedly misused state finances to enhance their own campaigns. The persistence of clientelism undermines the rule of law, erodes public trust, and entrenches the systemic corruption that dissuades voters from participating in elections and prevents Bolivia from fulfilling its democratic potential.
As the election approaches, Bolivia will face a wave of electoral violence similar to the events of last year, when protests broke out in cities across the country after allegations of electoral fraud were revealed – clashes that resulted in the deaths of nine people. Tensions escalated once again following the most recent postponement of this year's elections, with blockades deployed by MAS supporters restricting access to resources for nearly six million citizens in August. This highlighted the ability of former president Evo Morales to mobilize protests from abroad, and signals to voters that these blockades could return if the party does not receive their desired outcome. In response to these incidents, the UN High Commissioner for Human Rights (OHCHR) urged Bolivia to implement structural changes to prevent a reprisal of blockades.
Additionally, since September 9th, the UN has reported at least 41 violent attacks perpetrated by various political supporters against members and candidates from the MAS, Creemos and Comunidad Ciudadana political alliances which have provoked international concern. This spike in electoral violence captured international attention, with the United Nations Development Programme (UNDP) noting, "It is unusual to have a backdrop of violence around an election," and concluded that this therefore justified UN presence during this election cycle.
The integrity of this election will ultimately depend on candidate responses to pre-electoral violence incited by their supporters, the Supreme Electoral Tribunal's ability to conduct a transparent election, and the extent to which the country can cope with potential accusations of electoral fraud.
Bolivia's presidential candidates and electoral authorities will set the tone for the region on how elections are conducted in crises and in a generalized democratic backsliding. This Sunday, the region will either witness Bolivia return to a familiar history of socialism that has been experienced for 14 years under Morales, or, a shift to a potential democratic opening that could reposition Bolivia's future political stance in the region. Latin America will remain vigilant as Bolivia aims to conduct an election in which all voters are able to safely participate and forge a more democratic future for their country.
Top