Thailand Campaign Management Camp: Preparing the Next Generation of Leaders

In a world that loves the transparency and instant gratification of social media, political participation, which is slow in nature and oftentimes corrupt, does not appeal to many young people.
In Thailand, this is compounded by the fact that politics is tightly controlled by a patronage system that does not nurture or encourage up-and-coming talent. With the last general election in 2011, and the next election not slated until 2019, university students have never experienced or participated in a democratic election in Thailand, and many lack a fundamental understanding of how elections and campaigns in a democratic society are run. Even if young Thais are interested in politics, they may feel discouraged or unaware of avenues to volunteer for political parties and campaigns if they are not from a politically connected family.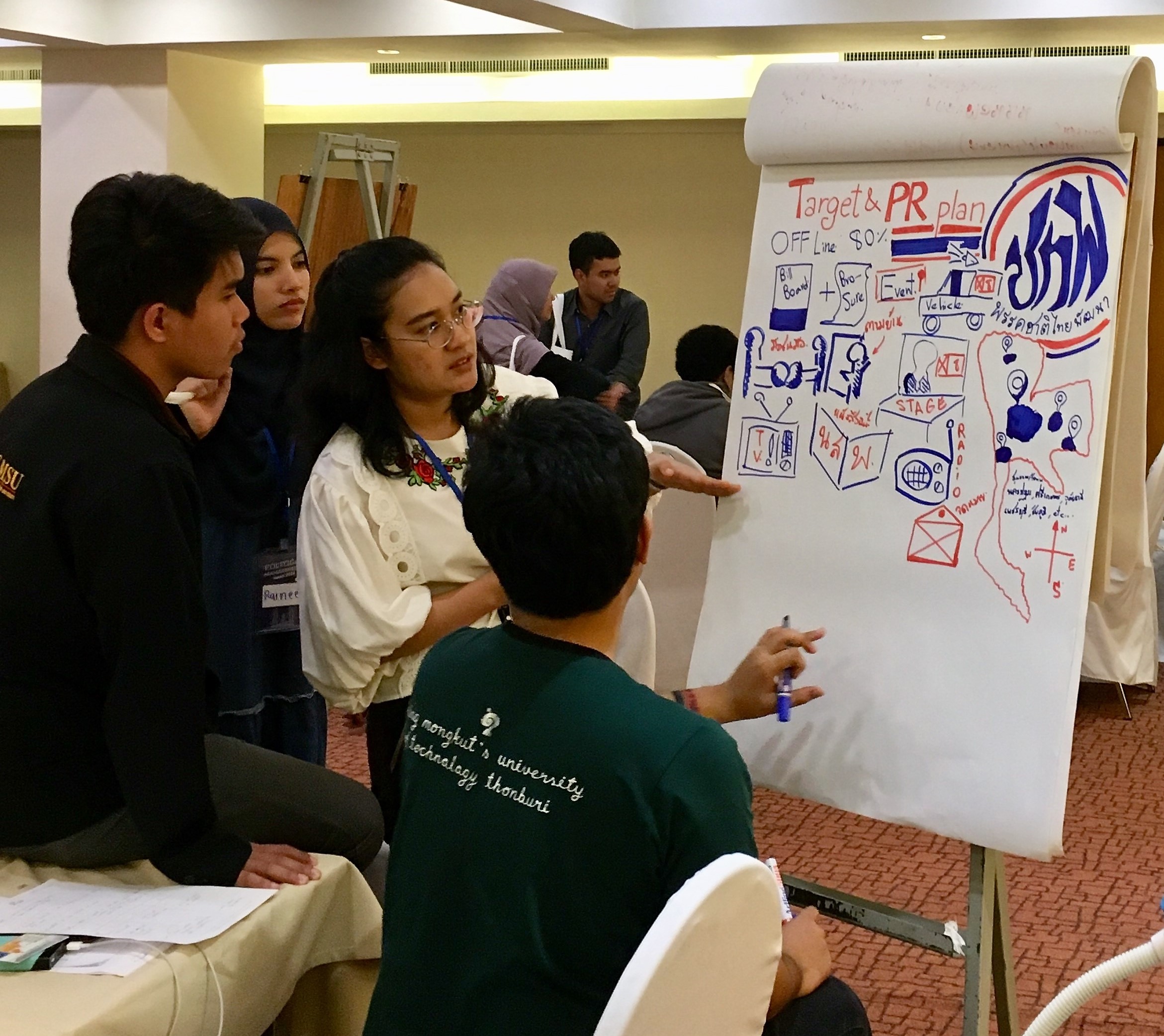 To support the development of the next generation of Thai leaders, IRI, in partnership with Thammasat University, brought together 40 students from eight universities throughout the Kingdom for a weeklong campaign management camp. During the program, the young participants gained new campaign, communications and policy development skills. They also gained a deeper understanding of Thailand's new electoral system through interactive sessions led by Thammasat University Professors, IRI Resident Program Director for Europe, Thibault Muzergues and Resident Program Director for Mongolia, Jessica Keegan.
The students visited the Thai Parliament and observed members of the National Legislative Assembly as they deliberated a new law on the appointment of senators and were treated to remarks on the importance of youth democratic and civic engagement from the U.S. Embassy Deputy Chief of Mission, Peter Haymond, and the UNDP Resident Representative to Thailand, Deidre Boyd.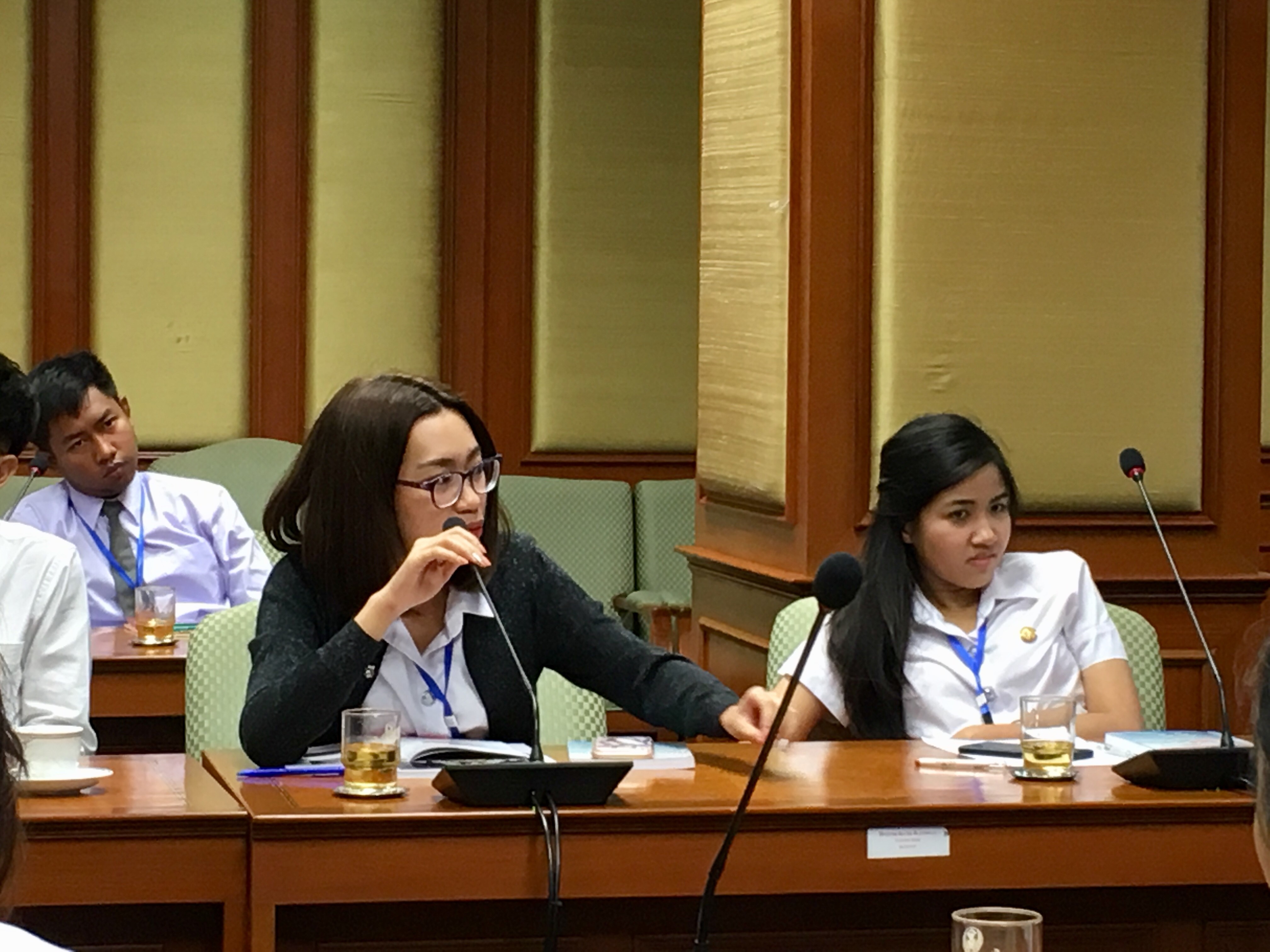 On the final two days of the camp, students were broken into groups and instructed to put together the previous day's lessons and develop a comprehensive political party campaign plan, including detailed policy solutions and a robust communications plan.
Despite the students' apparent anxiousness and lack of sleep from being up most of the night perfecting their plans, the five teams presented their strategies to a panel of representatives of three political parties. Each party representative offered their feedback, support and encouragement to the students, with one former Member of Parliament stating, "I'm going to recruit all of you to work on my upcoming campaign!"
For Thai youth who have only experienced political division, it is my hope that a new generation of Thais will rise to the challenge of reshaping the political landscape by promoting their ideas and solutions to the issues that matter most to the Thai citizenry. For many, this camp will be the first step into a career in politics and civic engagement. As they embark on this journey, IRI will be there along the way to offer support, encouragement and guidance.
Top