The Mini-Series "Our Land" About Ukrainian Cities Under Attack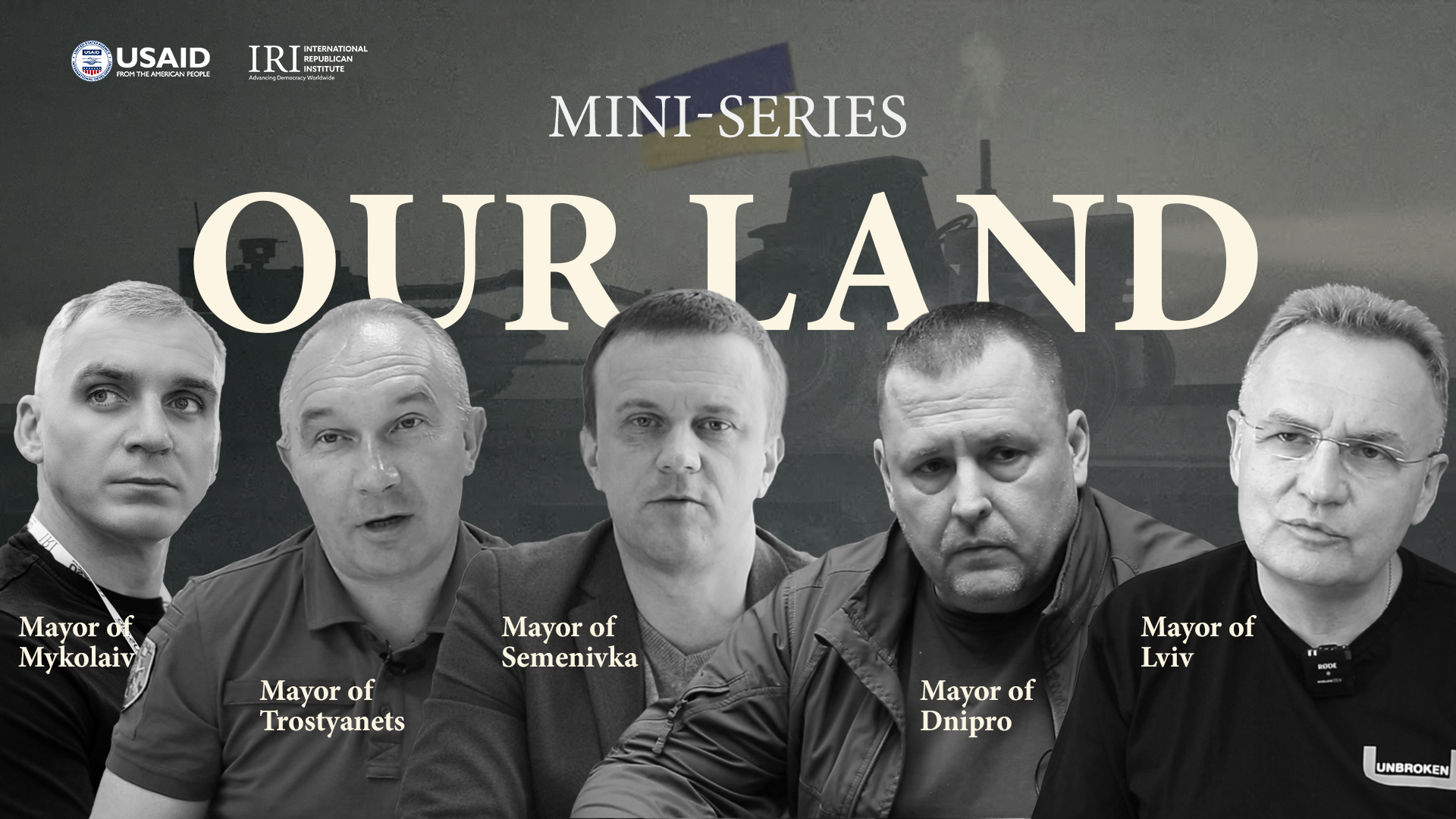 The mini-series "Our Land" by the International Republican Institute showcases how Ukrainian cities are facing the full-scale invasion of their country, standing their ground, and undertaking reconstruction. Through conversations with mayors, community representatives, and local residents, the series tells the stories of five cities across different corners of Ukraine.
From government officials to municipal workers and private citizens, Ukrainian cities have banded together and not only managed to resist the enemy but provided proper living conditions for people displaced by the war, kept services running, and strategically planned their future. This is a testament to the accountability all citizens feel for their country, and we are pleased to highlight this.

Michael Druckman, Director of the International Republican Institute in Ukraine.
In the first episode, we see the small town of Semenivka, located on the border with Russia. At the beginning of March, enemy forces entered the town, but the mayor stayed behind and helped lead the resistance, ensuring the town remained under Ukrainian control.
The second episode highlights the front-line city of Mykolaiv, which lives under constant enemy shelling. The city was without fresh water since the beginning of the full-scale invasion, so they initiated a large-scale reconstruction plan in coordination with Western partners to develop a solution.
In the third episode, we witness the unwavering city of Dnipro, which, despite being at the war's eastern front, continues to maintain its robust business sector and support the country's economy. Because of this, Dnipro is ready to forgo international aid in favor of other smaller cities in need.
The fourth episode is about Lviv, which became a haven for internally displaced persons. The city not only welcomed many people from all over Ukraine but also maintains an evolving infrastructure of emotional and physical rehabilitation centers.
In the final episode, we see the city of Trostyanets in Sumy region, the first city liberated from Russian occupation. Trostyanets also played a crucial role in preparing for the Battle of Kyiv, as the mayor covertly transmitted information to the central authorities about Russian troop movements.
The mini-series "Our Land" was created by the International Republican Institute in Ukraine with the support of the United States Agency for International Development (USAID).
Top