As we entered Liliesleaf Farm—the secret organizing site of Nelson Mandela and anti-apartheid activists during the 1960's—our communications trainer Abella turned to me and whispered, "I wonder how I would have responded if I was there."
Although its leafy exterior nestled in the quiet Rivonia suburbs looks unassuming at first, Liliesleaf holds a defining place in South Africa's history. In July 1963, it was raided by police, who captured 19 leaders of the anti-apartheid movement and discovered documents incriminating leader Nelson Mandela, ultimately leading to the famous Rivonia Trial in which Mandela and seven co-defendants were sentenced to life in prison (Mandela served 27 years of his prison term prior to his release on February 11, 1990).
Since then, it has become known as the epicenter for South Africa's liberation struggle for democracy, freedom, and equality. Today, it stands as a relic of the new nation that was born decades later when Mandela became the nation's first democratically elected head of state in1994, and a reminder of the power of collective action that got him there.
As I reflect on our experience at Liliesleaf, I can't help but come back to Abella's question. Having worked alongside youth activists for the past decade, I often consider how would I have responded myself if I were alive in another point in history. Would I have been part of certain campaigns or movements? What risks would I have taken so that our children might have a better life? And which causes are worth those risks?
For the young leaders we work with, these are not merely questions, but are tangible realities they wrestle with in everyday life as they work for positive change in their communities. In an exercise during our four-day Youth Leadership Academy in Johannesburg, we asked our 34 delegates to identify the risks associated with their work in southern Africa and to write them onto post-its on the wall of our conference room. The list was long. Abduction. Political violence. Intimidation. Unjust arrest. State brutality. Yet one in particular stood out. Scribbled onto a pale yellow post-it, one participant wrote simply, "I may die," a stark reminder of the dangers still associated with democracy-related work around the globe today.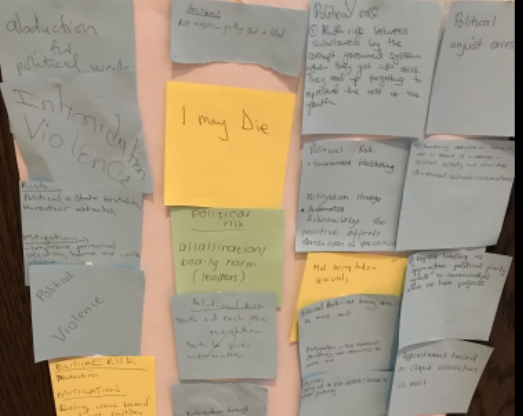 Generation Democracy works to equip the next generation of leaders for civic engagement and political participation in over 75 countries around the globe. From continent to continent, our network, representing over 400 organizations, fights to empower marginalized groups, register youth to vote in local and national elections, and ensure that young people are involved in decision making processes in their own countries. Sometimes this does come at a risk, but not without great reward.
Following our visit to Liliesleaf, our country delegations created a document referred to as the 2017 Johannesburg Declaration of Principles outlining their values and vision for the future. In it, delegates identified the top five barriers to youth civic engagement and democratic participation in their countries—including lack of access to economic opportunity and civic education, corruption, the abuse of human rights and freedoms, and youth apathy—and made pledges of action to address them in their home countries. The Declaration is meant to serve as a guiding document directing the future of Generation Democracy's engagement in the region. More so, it also works to reinforce the network's mission towards #UnitingYouth across geographical borders, as well as the unseen borders of race, class, nationality, and gender that so often divide us.
Over time, every generation bears witness to critical inflection points that change the course of history. Like the many democratic leaders such as Mandela who came before us, we as youth will also be faced with critical junctures in which our actions just might shape the future of our countries.
My hope is that like Mandela and the leaders of the African National Congress (ANC) who met at Liliesleaf, this next generation of young leaders will come to the decision-making table as selfless leaders. That we will act humility, empathy, and compassion in the face of injustice, and will continue to be bold, acting in the interest of others before ourselves. It is in doing these things that I believe we can and will build upon the legacy of democracy that has been set before us and create a new pathway for a legacy to come.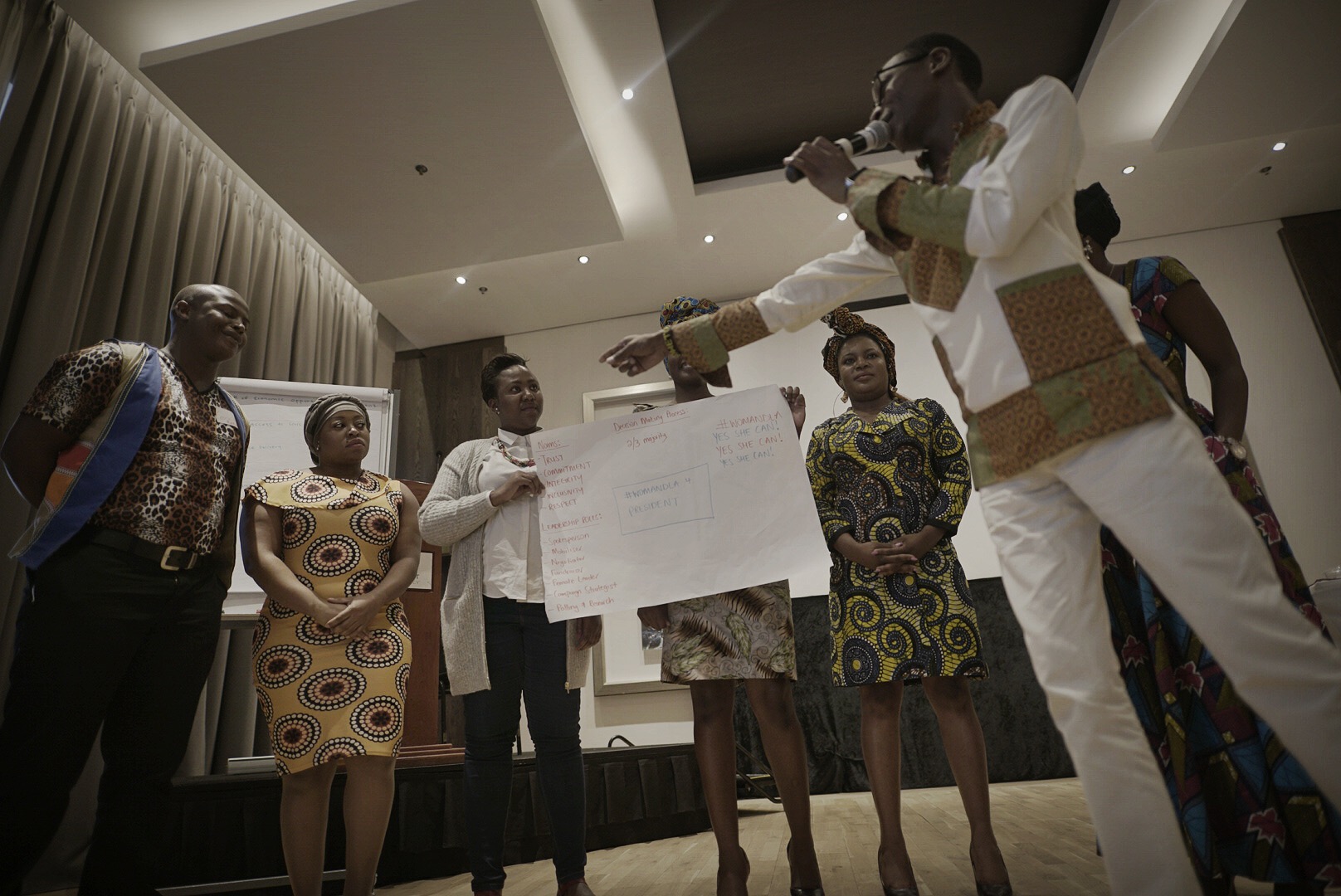 Top