Yesterday, Ghanaians went to the polls to vote in presidential and parliamentary elections, against a backdrop of an underperforming economy and an increasingly polarized political cycle. We had a team on the ground who were part of a gender assessment. Throughout the day, a few members of our team wrote down their thoughts regarding the election- take a look!
Sentell Barnes| Resident Country Director
I get extremely excited about elections. I have been that way since I was a child growing up in rural Alabama. My parents would take me to the polling stations to watch them cast their votes in national, state and local elections. Even before I turned 18, I was working on campaigns and monitoring polling stations for candidates. I am even more excited today as I monitor the election process in Ghana. Voting is a powerful exercise for citizens in a democratic country. For the people of Ghana, it is to show the world that elections are dynamic but devoid of election violence that has marred other processes on the African continent. What makes this election even more exciting is that I am partaking in a gender assessment of Ghanaian women and their participation in the electoral and political process. Despite Ghana's vibrant democracy and the fact that women are the majority in the country, women continue to face barriers to their participation in the political process as candidates. The various gender assessment teams have been looking at all aspects of the electoral process and meeting with key election stakeholders. This is an exciting day and I am overjoyed that I get to witness another election on the continent that I have called home for nearly four years. Follow me on twitter @sentellbarnes as I tweeted about the process.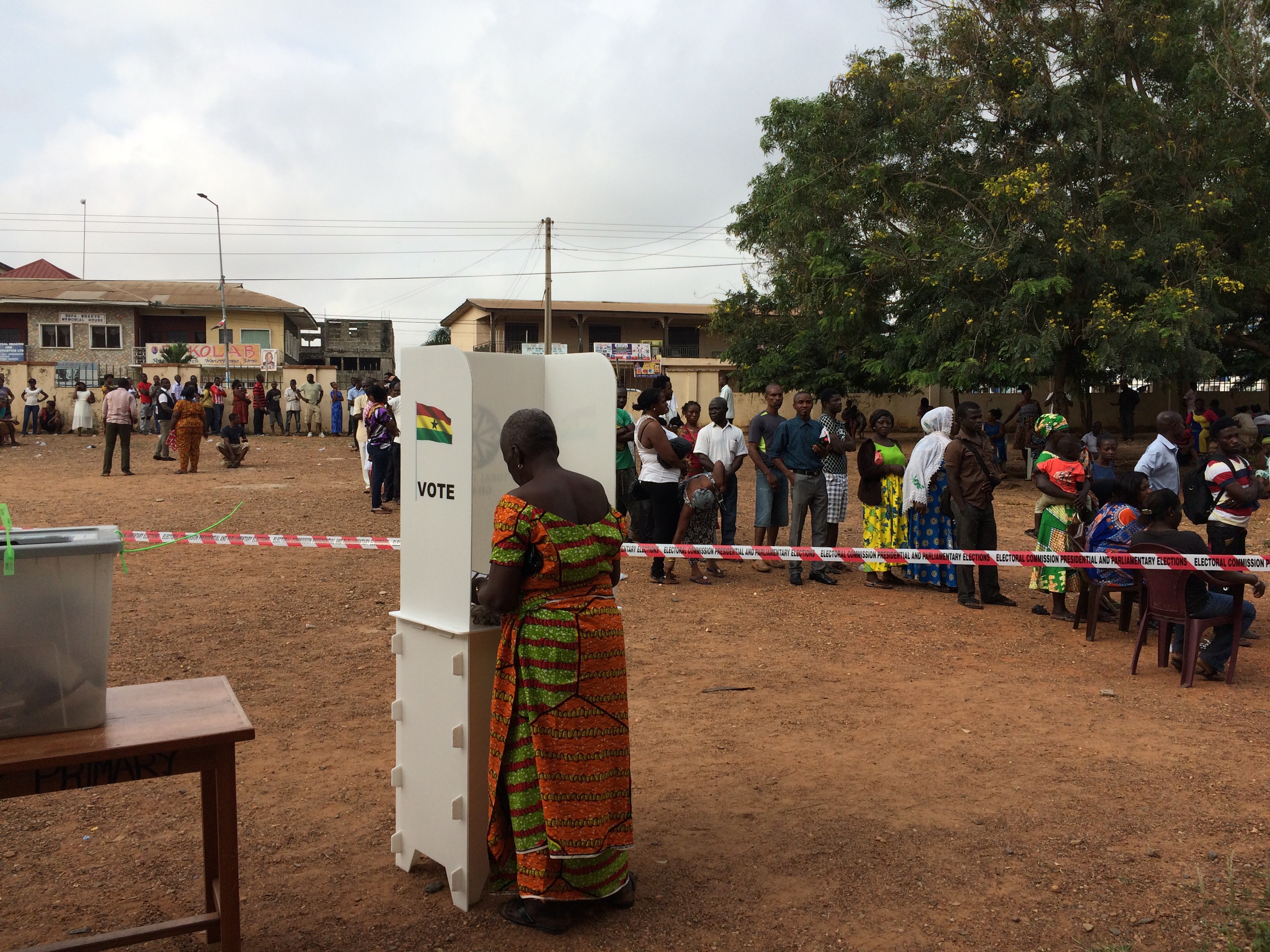 Alexander Offei-Mintah | Senior Program Manager
Once upon a time I was a young citizen of Ghana who like most others hungered for the opportunity to use the power of the vote to determine the political leadership of my beloved country. The 1992 constitutional dispensation in Ghana offered the opportunity to do so. I am proud today to say that Ghanaians, including women, are for the seventh time since the beginning of the current constitutional rule having the opportunity to decide who becomes the next president of the nation and the next member of parliament in their constituencies. I am privileged to be part of the IRI Gender Assessment Team in Ghana to monitor women's participation in this important election.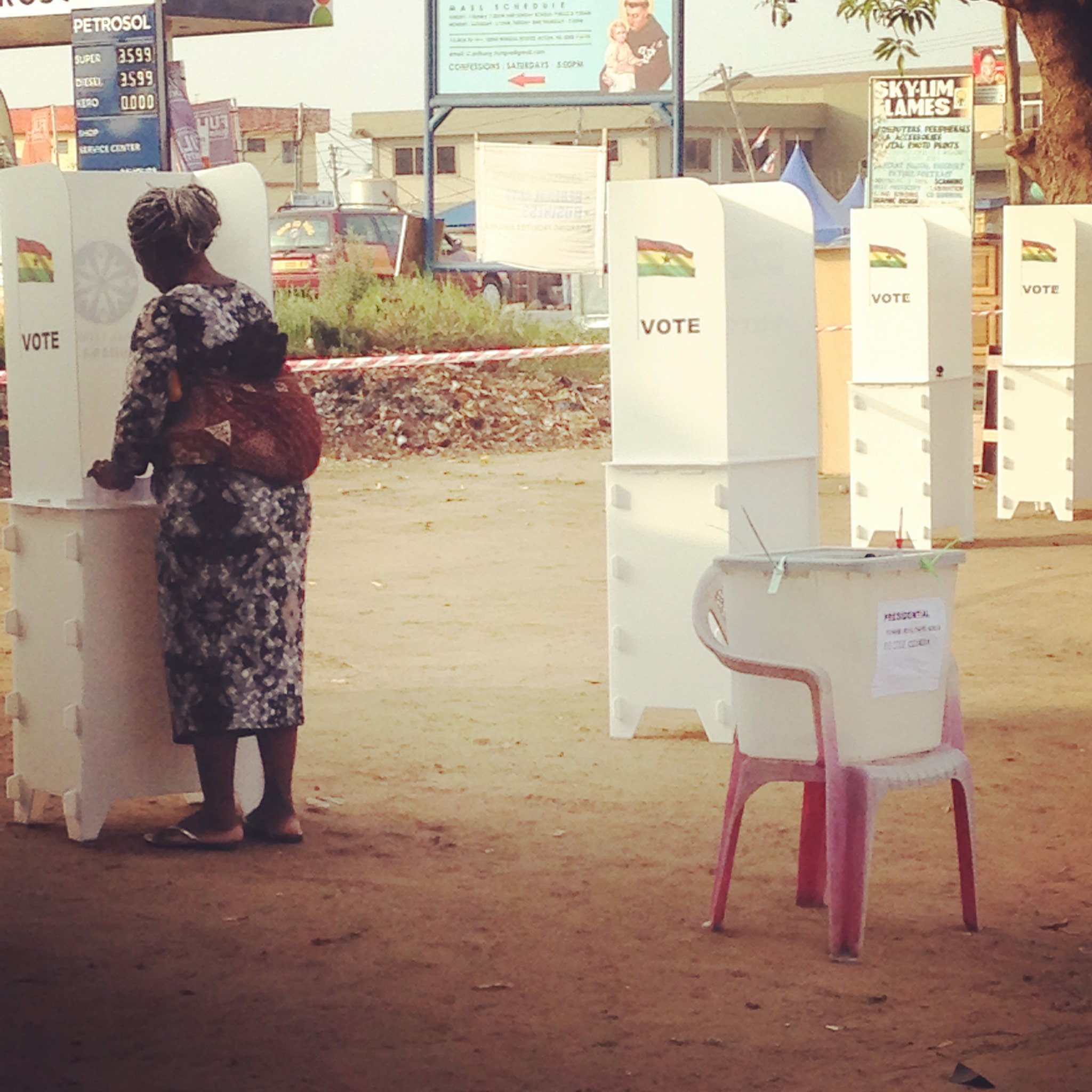 Roger Mitchell | Program Officer
Today I had the opportunity to observe the inclusion and participation of women in the Ghanaian electoral process. I was in Yendi and will be in Tamale this afternoon, two cities located in Ghana's Northern region. Ghana's Northern region is particularly important because it has often been marginalized from the wealthier southern regions. Women are often the first victims of this marginalization. Today I observed a large turnout of women voters, especially young women who told me they are voting to see change and development for their country and their children. Having worked in several other African countries, I was impressed by the resilience and passion of these women. I am also glad to see that the elections have been peaceful in Yendi where chieftaincy issues had raised fears of violence in the past few months. Finally, I look forward to observing the participation of women in Tamale, where two women parliamentary candidates are running, including one on the opposition NPP ballot. While there are few women candidates in this election, women have come out to vote massively today and proven that they care about the future of their country.
Top