Three Takeaways from Ecuador's First Round of National Elections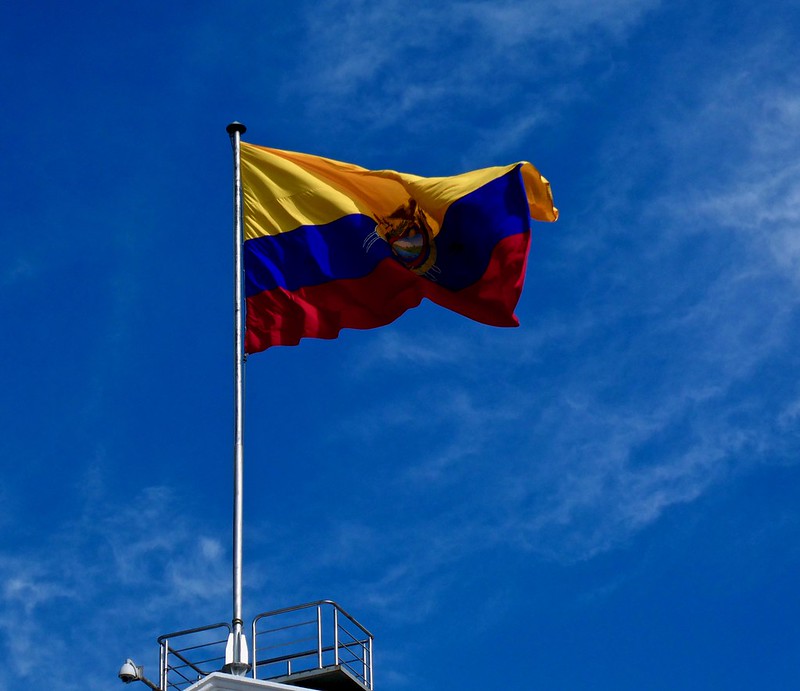 On February 7, Ecuador held its first presidential and legislative elections since 2017 when the populist former President Rafael Correa was succeeded by reformist President Lenin Moreno. The 2021 first round results offer a glimpse into the public's sentiment on two very different types of government. Do Ecuadorians want to continue democracy-strengthening reforms or return to the populist politics of the past?
The elections shed light on the successes of and challenges met by Ecuador's National Electoral Council (CNE) when administering the elections. Though the institution aims to increase electoral transparency and representativeness, challenges with candidate registration and reporting continue to undermine the CNE's credibility. As Ecuador heads into the second round of elections on April 11 the presidential hopefuls will have to prove that if elected, they can build coalitions in a likely fragmented National Assembly (NA) to pass reforms that respond to COVID-19, massive debt and pervasive corruption, all while advancing the country's democracy.
Presidential candidate Andres Arauz led the first round of elections with 32.71 percent of the vote. If elected, Arauz is expected to follow Correa's model of centralized government and stall reforms. However, Ecuador's economic decline may limit his ability to offer generous social programs and cut international ties as Correa once did.
Guillermo Lasso, the conservative, pro-business candidate, is currently projected to take second place with 19.74 percent of the vote, narrowly ahead of Yaku Perez, an indigenous peoples and environmental leader, who has 19.38 percent of the vote, pending a recount requested by both candidates. Lasso, if elected, would likely continue democratic reforms and international cooperation, with a focus on improving the economy, while Perez, a vocal opponent of Correa, would likely continue Ecuador's reforms and advocate for environmental and indigenous rights.
As the CNE confirms who will face Arauz in the run-offs, here are three things Ecuador's elections revealed about the country's democratic growth:
Ecuadorians are split on how to continue the country's democratic reforms. The narrow margins between Perez and Lasso, coupled with the need for a run-off election, signify that Ecuadorians are undecided over whether and how to continue Ecuador's reforms. Arauz's clear path to the run-offs indicates that a large number of Ecuadorians still support a socialist, centralized government. Yet Lasso's strong showing proves another set of Ecuadorians support a less regulated, open and pro-market government. What's more, the indigenous movement's unexpectedly impressive performance suggests it may be a preferred and viable leftist alternative to Arauz's socialism. From a field of 16 candidates, about 71 percent of voters coalesced around these three very different visions for the future. Still, it remains unclear how voters who did not vote for Arauz, Lasso or Perez will align in the second round.
February 7 was a test of how the CNE can improve. Ahead of the elections, continued confusion over new registration requirements created conflict within the CNE and delayed ballot printing, decreasing citizen confidence in the institution's preparedness. Following the elections, the CNE attempted to assure voters they can quickly communicate results by releasing unofficial results from their electoral quick count. However, because of the tight margins between Lasso and Perez, the CNE's results contradicted independent exit polls, causing citizens to question who will be the run-off candidates and the CNE's ability to clearly communicate results. Now, a recount will likely delay official first round results even further. The CNE stands to learn from these issues and improve administration to counter growing citizen distrust.
Winning NA candidates and the incoming President will need to build coalitions to make progress on pressing issues. Legislative results suggest increasing fragmentation without a clear party majority in the NA and the increasing presence of new blocs such as the indigenous movement. Elected members from across the spectrum will need to form alliances to rebuild a dwindling economy amid massive debt and pandemic-related decline, curb the spread of COVID-19 and curtail private and public sector corruption.
While not conclusive, the first round of elections shows that citizens are increasingly divided on who they want to lead the country moving forward. Though first round efforts aimed at improving electoral transparency, credibility and representativeness, the CNE and the second round candidates still have to prove they can respond to citizen demands to administer and govern Ecuador's democracy effectively.
Top