Uganda: Politically Active Youth Take Responsibility for the Future of their Country
Uganda's national elections in February represent the greatest opportunity yet for youth to determine the future of their country.
As one of the youngest countries in the world, the demographic numbers on Uganda's youth are staggering. According to a 2012 report by the UN Population Fund, Uganda has one of the world's largest percentages of young people at 78 percent. Furthermore, the country's 2014 census figures puts at 42 percent the share of youth eligible to vote in the 2016 elections – a large voting bloc that can play a deciding role in the nation's future leadership. Tom Malinowski, the U.S. assistant secretary of state for democracy, human rights and labor, framed the situation perfectly in his keynote address at a youth panel co-hosted by IRI at Uganda's Makerere University last November:
"Youth…have an incredible power to influence the future of your country, but only by voting do you leverage that power. Your presence in an election means that candidates have to speak to issues that you care about. If you don't show up, you've left all of that power on the table, for someone else to pick up."
Many of Uganda's politically active youth are aware of the historic opportunity before them, and are working together more than ever to promote the youth agenda in advance of and following elections on February 18. Even among Uganda's often fractious political parties, young party members are using the Interparty Youth Platform (IYOP) as a framework for youth leagues of seven major political parties to drive overall youth political participation in Uganda. While loyal to their respective parties, IYOP members recognize that, on many issues, youth should stand united rather than maintain partisan positions. For example, earlier in 2015, with funding from IRI through Uganda's Democratic Governance Facility (DGF) funded program, IYOP members contributed to the development of the National Youth Manifesto. The manifesto articulates five key priority issues of Ugandan youth, which IYOP members then used to call upon their parties' leadership to consider these issues when developing party manifestos for the campaign period.
Another important contribution by IYOP in the lead up to the February elections has been to prevent additional barriers to youth participation. Last September, Uganda's constitutional court ruled that seats reserved for youth and other Special Interest Group (SIGs) were unconstitutional. Shortly after that, Parliament amended the election law to increase the nomination fees for candidates interested in contesting in presidential and parliamentary elections. Virtually overnight, the country's youth lost an important affirmative action measure providing a minimum level of youth-focused representation in parliament, while the increased nomination fees erected a high financial hurdle locking out many youth aspirants with limited income. An aspirant, for instance, must now pay $900 to register as a parliamentary candidate – up from approximately $60 before the change.
Such barriers, in addition to the common challenges of high unemployment and poverty rates, frustrate Uganda's youth. However, they also embolden the country's politically active youth to work harder, and together. For example, shortly after the parliamentary action to increase candidate nomination fees, IYOP members filed a petition with the Constitutional Court to issue a temporary stay preventing the Electoral Commission from collecting the increased nomination fees until it could hear arguments on the constitutionality of the change. On December 4, the Court declined to issue a temporary stay and scheduled a hearing on the case for December 10. An administrative closure of all courts then pushed the case back further to a date still to be determined. Despite these setbacks, IYOP members continue to push for the previous, lower fee structure to apply for these elections, and is advocating actively both inside and outside of their respective political parties for the implementation of the National Youth Manifesto.
How the court rules on the IYOP petition could greatly affect youth participation in the next parliament, but the long-term effects of IYOP's work will be felt well beyond these elections. Their efforts to work together across political parties and interests under a common objective of supporting youth participation in the democratic process are important in a country with so many youth. IRI's work with IYOP in Uganda is but one of many examples of IRI's contribution to supporting youth movements around the world. Earlier this year, IRI launched Generation Democracy, a global youth initiative that seeks to link similar youth movements across continents and cultures to share ideas, experiences, and best practices for increasing political and civic participation. IRI's work with youth in Uganda, like in some many other countries around the world, is premised on the core belief that youth participation is a critical ingredient to a healthy democracy. While youth continue to face challenges, initiatives like IYOP are providing platforms for youth to claim their place at the table and have a greater say in their future.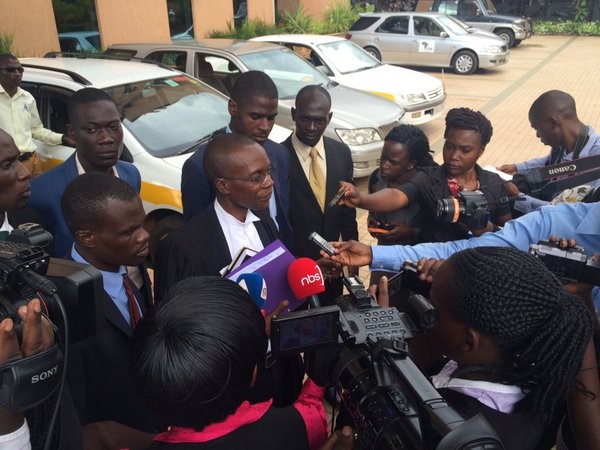 Top