Ukraine's Democratic Evolution: Successes Since the Revolution of Dignity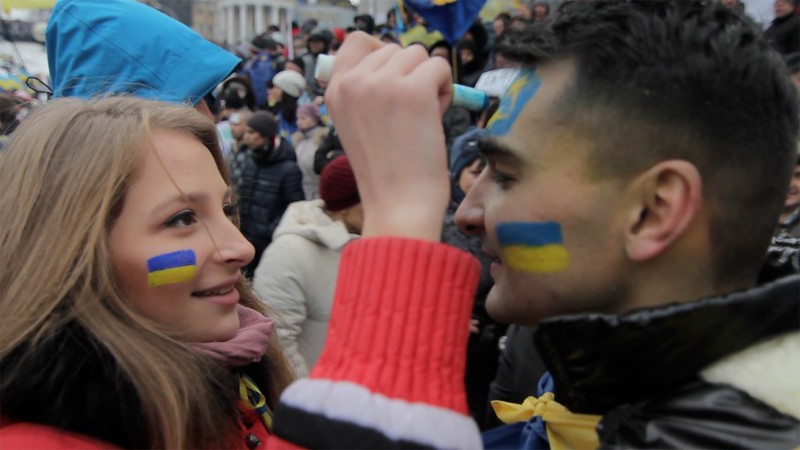 This week marks the seventh year since former President Victor Yanukovych's government collapsed under the weight of the 2013-2014 Revolution of Dignity. Before Yanukovych's dismissal, Ukraine was a corrupt, pro-Russian and highly centralized state with hallmarks of political repression and violence. Today – thanks to the brave Ukrainians who gave their lives for a democratic vision – Ukraine has vested power in local governments and enhanced their responsiveness and inclusivity. As the decentralization process continues, the International Republican Institute (IRI) continues to partner with the national government, local council members, political parties and civil activists to ensure sustained progress in the country.
February 22, 2014 was an unprecedented day for Ukrainians. After a year of protests, former President Victor Yanukovych fled to the Russian Federation to avoid prosecution for his strong arm response to the Revolution of Dignity. Shortly after, Ukraine held snap parliamentary and presidential elections, which installed a government committed to pursuing democratic reforms, including decentralizing the country. For people in Ukraine, this presented an opportunity for long-awaited change. For IRI, it sounded a call to support the civic and political activists working to strengthen local governance and enhance their ability to connect and engage with ordinary Ukrainians.
Before 2014, Ukraine's economic ties with Russia diminished the country's European aspirations and dampened its hopes for democracy. Political reforms in a republic with such antiquated and centralized institutions seemed impossible – and public dissatisfaction was quickly mounting. According to IRI's polling in May 2013, 69 percent of Ukrainians believed their country was moving in the wrong direction. The survey's respondents indicated corruption, government incompetence and political instability as the drivers of their discontent.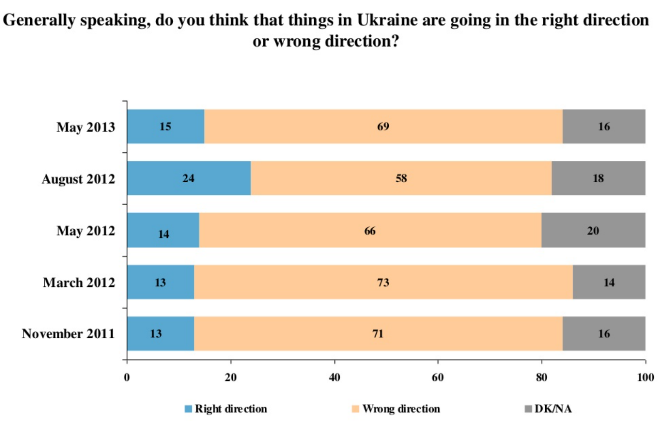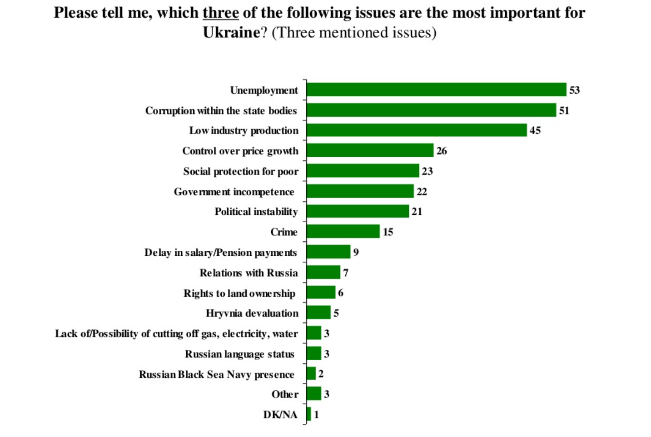 Eventually, public frustration manifested itself in a series of pro-democratic, anti-government protests in 2013, which later became known as the Revolution of Dignity. The demonstrations marked a turning point for Ukraine, and came with increased calls for IRI to deliver customized training opportunities for the new democracy. Transitioning from a centralized government to one driven by the people, Ukraine needed to strengthen its governance, stimulate political participation and re-organize the country's local council so it responded to the demands of its constituents.
After a year, Ukrainians' dedication to strengthening their democracy bore fruit with the passage of a decentralization reform to increase the powers of local governments and the public's involvement in local politics. With power divided amongst more responsive and inclusive localities, Ukrainians can now determine their own destinies and have become more deeply engaged in politics. For these reasons, Ukrainians are less likely to join separatist movements today, and have therefore garnered the trust of the central government as well. The result has been both a citizenry and government that are beginning to believe in the power of democracy.
IRI's recent polling further reflects Ukraine's democratic enhancements at the local level. For instance, the 2020 Ukrainian municipal survey shows that almost all major cities demonstrated an increase in the Opportunities and Freedoms Index compared to previous years. Likewise, the survey found that Ukrainians in 22 out of 24 cities feel empowered to participate in their city's decision-making processes – a groundbreaking finding that is likely the result of decentralization and the improvement of local governance. In general, IRI's 2020 survey suggests that partnering with cities, cooperating with the central government and empowering citizens is helping to build a sustainable democracy in Ukraine.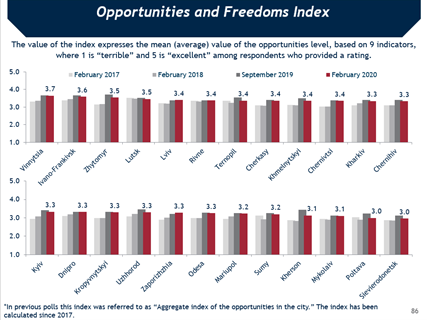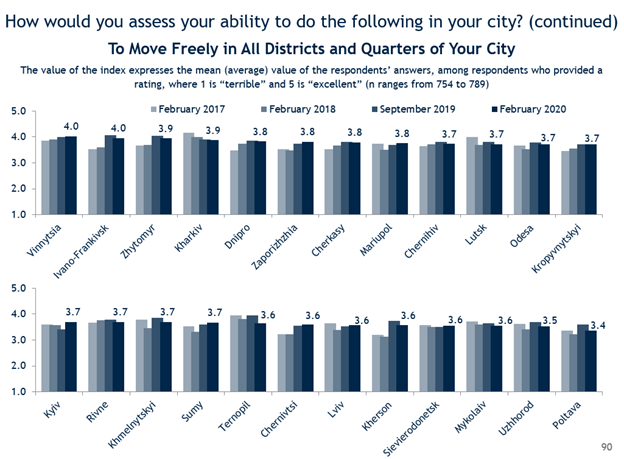 It is clear Ukraine has made great progress under the pressure of a political and military crisis that took place seven years ago this week. Legislative reforms and cooperation with international organizations are helping to make the average Ukrainian's life better – and their government is becoming a clearer reflection of their needs. But despite Ukraine's advancements, there is work left to be done. To consolidate their democratic gains, the government and civil society must focus its energy on the continued development of local governance, the creation of transparent political parties and the defeat of corruption in the country. As this work continues, IRI remains steadfast in its support of Ukrainians' efforts to realize the Revolution of Dignity's vision of a government responsive and accountable to the priorities of ordinary citizens.
Top