On December 7, I was deployed as part of an IRI team that conducted an Election Day assessment of women's participation in Ghana's electoral process.
I was deployed to Ghana's Northern Region. During my trip, I had the opportunity to meet and interview women to get a better understanding of their motivation to join long lines to vote at polling stations in Yendi and Tamale.
Suleiman Iddi of the National Council for Civic Education who was also observing the elections in Yendi, said, 'this election has seen more women than previous elections.' Reinforcing the statement of Mr Iddi, Aishatu Alhassan, a young woman I interviewed in Tamale said, 'I came here with all members of my family to vote, and I voted because I want a good leader to rule Ghana.'
By far the most interesting experience I had in the field was meeting 'Madam T' as she says she is fondly called. In her polling unit in Yendi, Madam T was determined to mobilize elderly women to vote. When I asked if she had voted she said 'No' alluding to the fact that her vote was not her priority at the moment, at least not until she saw to the vote of the elderly women. Madam T belongs to a church group of women called the Yendi Women Peace Network (YWPN), who work towards the promotion of peace in the village of Yendi. In addition, she told me, 'This is Ghana! And it is our moral duty to respect the elderly and to ensure they are given preference when it comes to participating in elections. I must make sure every elderly woman here comes out to vote.'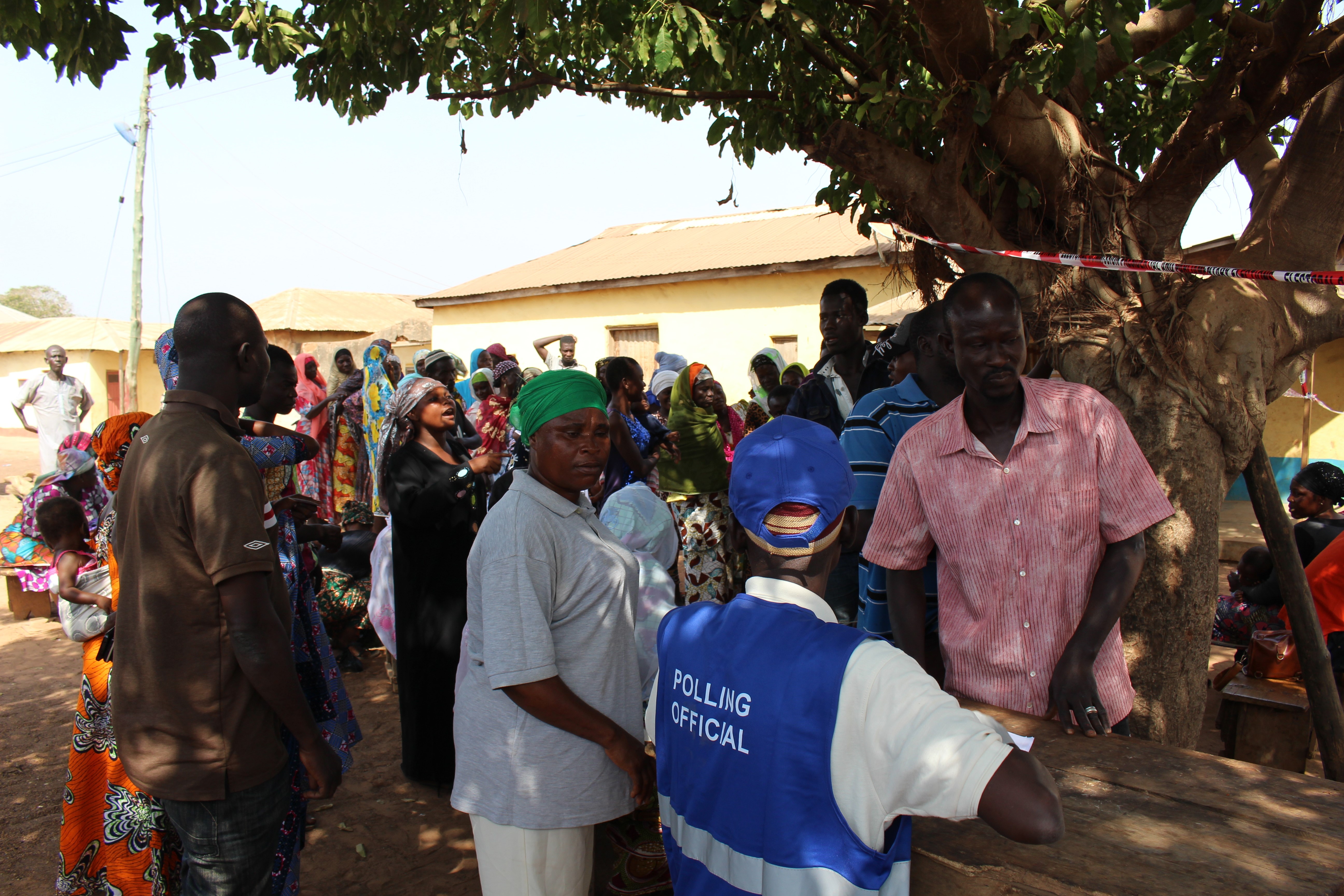 At the M/A Primary School Kanimo polling station, women came in great numbers on the back of trucks to cast their votes. When I spoke to one of them, she said it was important for her to vote, because the future of her children depended on it.
At the polling stations where I observed, the determination of the women to mobilize and vote was very encouraging, a confirmation of the high level of awareness among them. As a country of many firsts, including being the first sub-Saharan country to receive its independence in 1957 and to transit power from one party to another in 2000 and again in 2008, it is not surprising that I witnessed more women in voting queues than men in Tamale and Yendi, I imagine, that when the former first lady of Ghana, Nana Rawlings decided she would be the first woman in Africa to contest for the office of president against her husband's preferred candidate, she only demonstrated what the women of Ghana represent: a belief that change can only come through participation.
Top