Women are under-represented in the political and decision-making arenas in Kyrgyzstan.
Dozens were either removed or pressured to step down from party lists post-factum. With an ever-present need for increased political activism and well-informed women leadership at all levels of decision-making, the International Republican Institute wasted no time, embarking to reach women leaders across the nation by training 309 newly-elected women local councilors.
With the help of the Women's Democracy Network (WDN) we brought together more than 100 recently-elected women members of local councils across Osh, Jalal-Abad and Batken Oblasts, organizing a series of private trainings designed to increase women's access to leadership opportunities. Trainings focused on the roles of local councilors in local governance and service delivery, the rights, responsibilities and functions of local council members, and media outreach.
After interviewing WDN members on their role in building a nationwide network, as well as their experiences in empowering leadership to lend greater attention to social, health and economic issues directly related to girls and women, one remarkable WDN member humbly remarked on successes that benefitted both women and the larger community:
In Jalalabad oblast there are 16 active members of local councils who are also members of WND. Thanks to WDN, they learned how to design projects and, more importantly, how to work with local budget – they know how to justify and allocate money from local budget to solve local social issues.
-Maya Bagysheva, regional WDN Coordinator in Jalalabad Oblast
IRI followed suit in the northern regions of Kyrgyzstan, training more than 200 recently-elected women councilors in Talas, Naryn, Issyk-Kul and Chui Oblasts. Similar to the southern region trainings, these sessions raised the prospect of impacting gender equality on a national scale. Not only was this a tremendous opportunity for local and national women leaders to discuss issues facing women, but also to collaborate in developing solutions. Through these trainings, IRI successfully took the first steps in connecting regional and national women leaders, in order to encourage greater solidarity for gender equality, provide national-level leadership with a better understanding of issues outside the capital, incorporate regional concerns of women and youth into the national legislative discourse, and build local capacity on effective good governance, legislative accountability and constituent relations. Collectively, these are the very cornerstones of representative democracy, and they begin at the local-level.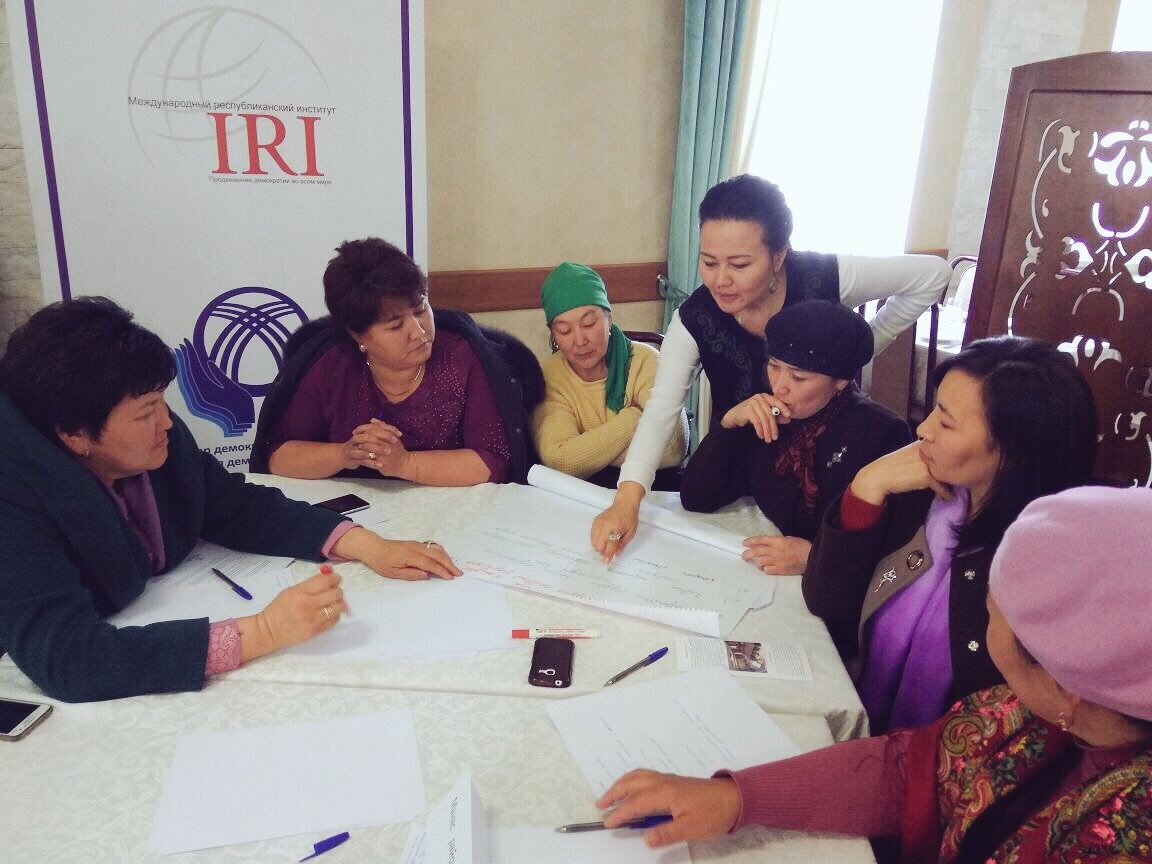 On March 3, 2017, these trainings culminated in a national forum held in honor of International Women's Day. Women Members of Parliament and WDN leaders brought together nearly 100 ZDS members, newly-elected women local councilors, a local youth NGO and a range of both male and female university students to honor the successes of women across Kyrgyzstan's multiple sectors. Even five days before International Women's Day took place, this event filled Bishkek's famed philharmonic theater, showcasing the great successes of women in law, health, community development, business and entrepreneurship, law enforcement and military, and political activism. Moreover, it demonstrated to young men and women that despite their exclusion from elected office or decision-making, it is possible to reach their dreams. Likewise, elected women are also taking control of their futures and proving their worth as able governors and leaders.
A movement has been brewing for some time now, never fully able to surface due to its lack of buy-in and infighting among women leaders for the limited pool of positions. However, if the last months have shown us anything, it is that women leaders all across Kyrgyzstan are recognizing their capacity and strength when united. And they are ready, able and willing to begin working together and building a representative democracy that treats all citizens as equal shareholders.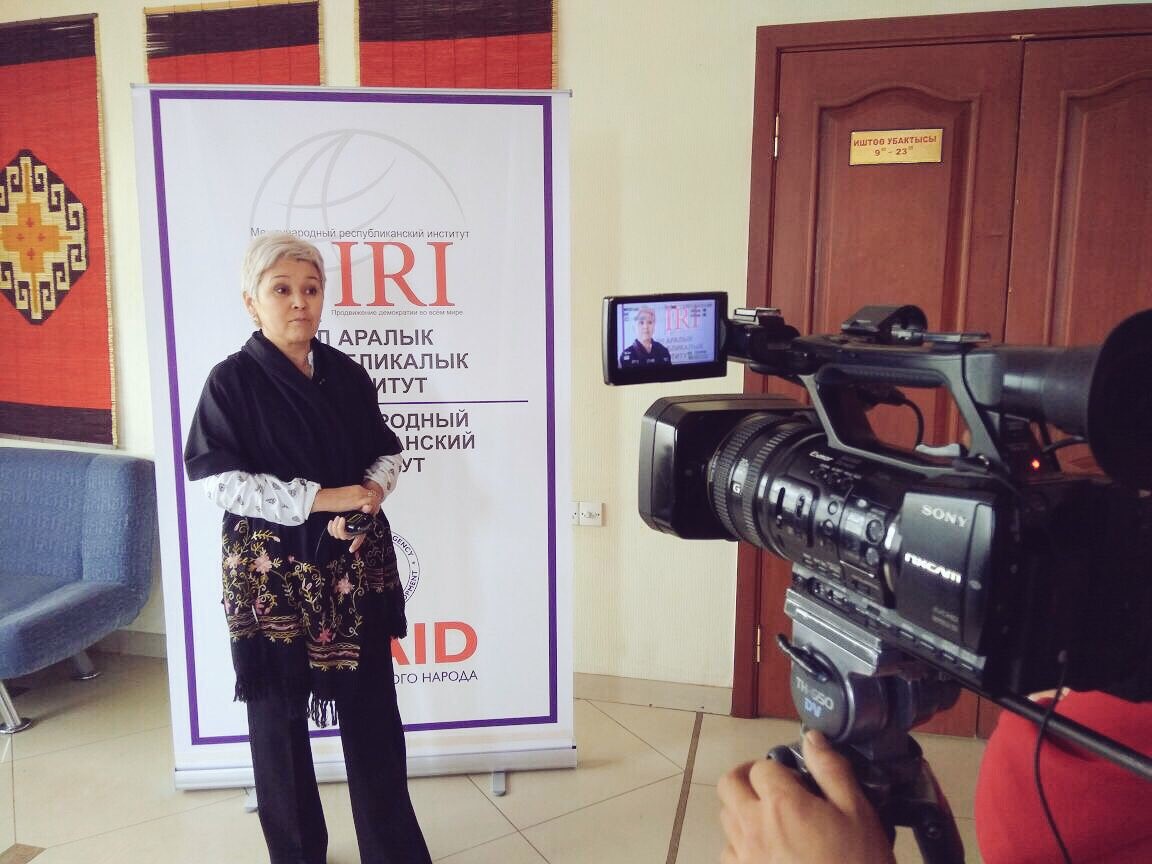 Top