Unlocking the Promise of Devolution for Marginalized Groups in Kenya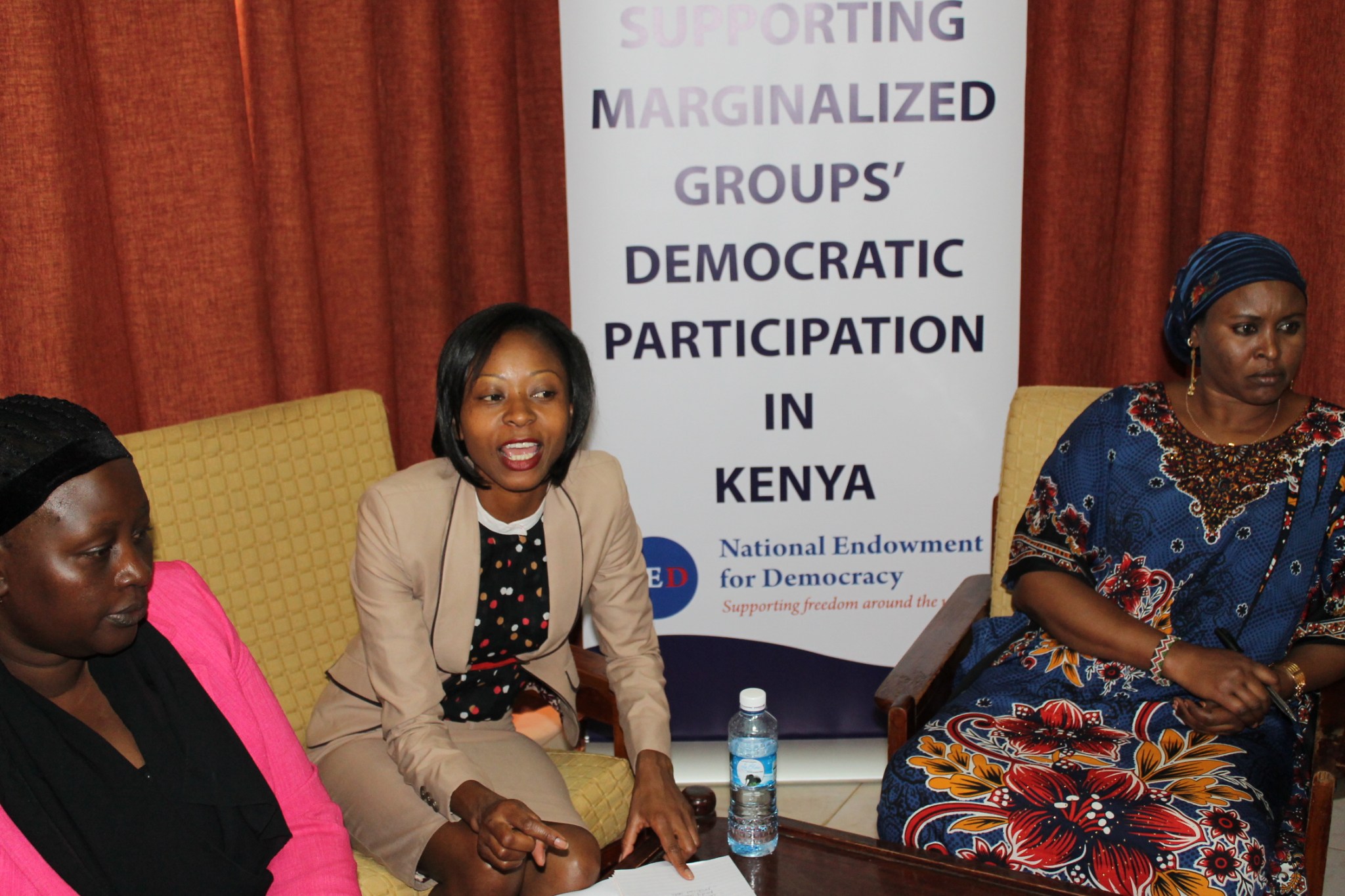 Touted as one of the most progressive constitutions in the world, the passage of the Constitution in 2010 brought with it great promise and high expectations for Kenyans.
With a comprehensive Bill of Rights and a special emphasis on economic, social and cultural rights, the Constitution places citizens at the center of development and contains language that aims to promote the inclusion of women, youth and persons with disabilities (PWD). To achieve this, the Constitution introduced a new system of governance – devolution – which transfers power from the national government to Kenya's 47 newly created county governments. Devolution, first implemented through the March 2013 general elections, brought with it one of the first constitutional gains for marginalized groups: increased representation by women, youth and PWDs in county government through several affirmative action initiatives. However, despite some progress, there remain many barriers that prevent the full political participation of marginalized groups in Kenya.
To help Kenyans gain a greater understanding of these existing challenges and strategize on ways to address them, IRI is hosting a series of regional roundtables. On October 14, IRI completed its second regional roundtable discussion in Isiolo that brought together various stakeholders including women, youth and PWD civil society representatives from six counties in Kenya, including Nyeri, Isiolo, Marsabit, Samburu, Laikipia and Meru. Also present were representatives of political institutions such as the Independent Electoral and Boundaries Commission, political parties, the Matatu Welfare Association and county government officials from Nyeri, Isiolo and Meru. The roundtable provided a platform for the participants to engage with their peers in the region and explore the gains that marginalized groups have achieved so far under the 2010 Kenyan Constitution as well as the remaining challenges to the full political participation of these communities.
During the roundtable, the participants discussed at length how affirmative action principles under the Constitution had influenced the status of marginalized groups in the six counties. They observed that although special seats had been set aside for women, youth and PWDs in the county assemblies, this did not necessarily translate to inclusive development policies. "Most of our representatives in the county assemblies (the parliamentary arm of the county governments) are struggling to perform their roles since they were not 'directly elected' by the citizens into office," observed a participant from Meru County commenting on the challenges that those holding special nominated seats for marginalized groups face. The participants, however, also noted that even with such challenges, marginalized groups have made some progress through national government initiatives like the Access to Government Procurement Opportunities, which requires that at least 30 percent of all government contracts be awarded to youth, women and PWDs.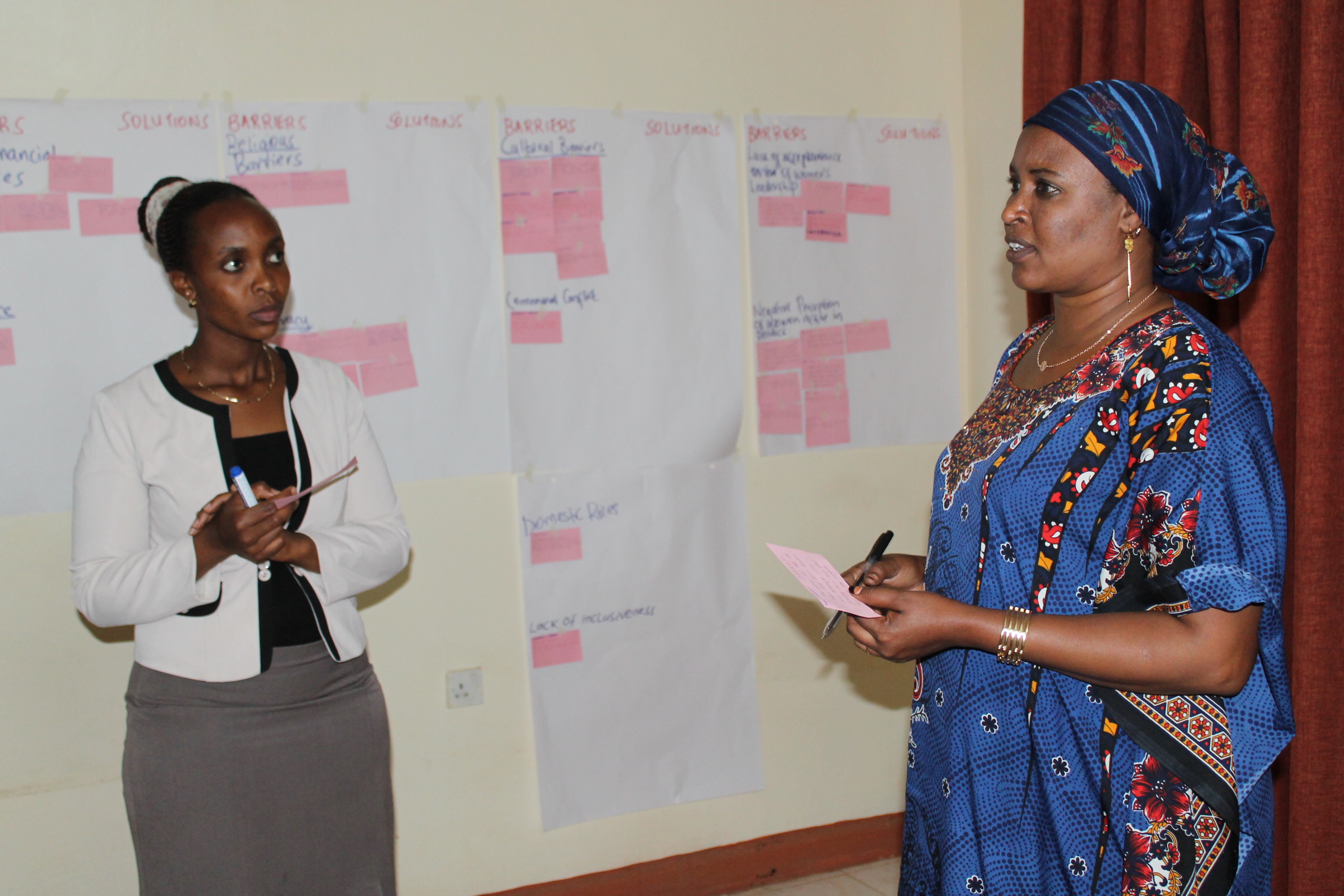 As the discussions progressed, it was interesting to see how the constitutional gains differed from one county to the next. For instance, while youth participants from more developed counties like Meru and Nyeri noted that they have benefitted from employment opportunities in their respective counties with the advent of devolution, the same did not seem to apply to youth from the pastoralist counties of Samburu and Marsabit. Uncovering disparities such as this fed the discussion exploring barriers to their participation that continue to persist three years into the devolved system of governance. It is also a reminder that some challenges vary from county to county and village to village.
That said, the roundtable also brought to light that many challenges are cross-cutting, not only across counties, but across the different marginalized groups. Among the cross-cutting barriers highlighted by the participants were cultural factors. To provide an example, did you know for instance, that in certain communities in Kenya, a young man is required to undergo certain rites of passage, including building a house in their rural home for them to be 'allowed' by the community to run for political office? These are among the cultural barriers that youth and other groups must overcome to participate in political processes.
As part of the roundtable discussion, I facilitated a breakout session with women from the target counties and listened as they also shared how culture continues to marginalize the female population and how this subsequently results in unequal development outcomes. A participant from Samburu County, for instance, shared how as she was growing up, education for the girl child was not a priority for her pastoralist community. She said:
Many girls in my village were not given an opportunity to go to school as the focus was mostly on the boy child. As a result of this, most of us never had bigger dreams beyond getting married and starting a family. It is only now that I am starting to experience the effects of this because even as more opportunities open up for employment in the counties, only a small majority of the female population qualify. I do not have an education but have been very active in my community fighting for the rights of the girl child. I now plan to use this experience to run for office someday.
Kenya is currently preparing for its second general elections under the devolved system of governance – due to take place in August 2017 – where issues of inclusion of women, youth and PWDs in the electoral process will take center stage. In line with its objective of promoting democratic participation, IRI plans to supplement information gathered from roundtable discussions, such as the one conducted in Isiolo County, with focus group discussions that it will conduct across the country. IRI will work with marginalized groups to use the information gathered to engage electoral and political stakeholders through local political leader engagement forums and national multi-stakeholder discussions. It is only when the barriers to the democratic participation of marginalized groups are well understood that appropriate strategies can be designed and well implemented. The report produced through this program will explore these barriers in-depth, make recommendations for addressing the existing challenges and highlight strategies that have proven successful in promoting inclusive development across the country. As a Kenyan citizen, I am looking forward to not only voting in the second general election under the new constitution, but also to the realization of the promise of devolution for marginalized groups in all the 47 counties. As the old adage goes, "a promise is a debt."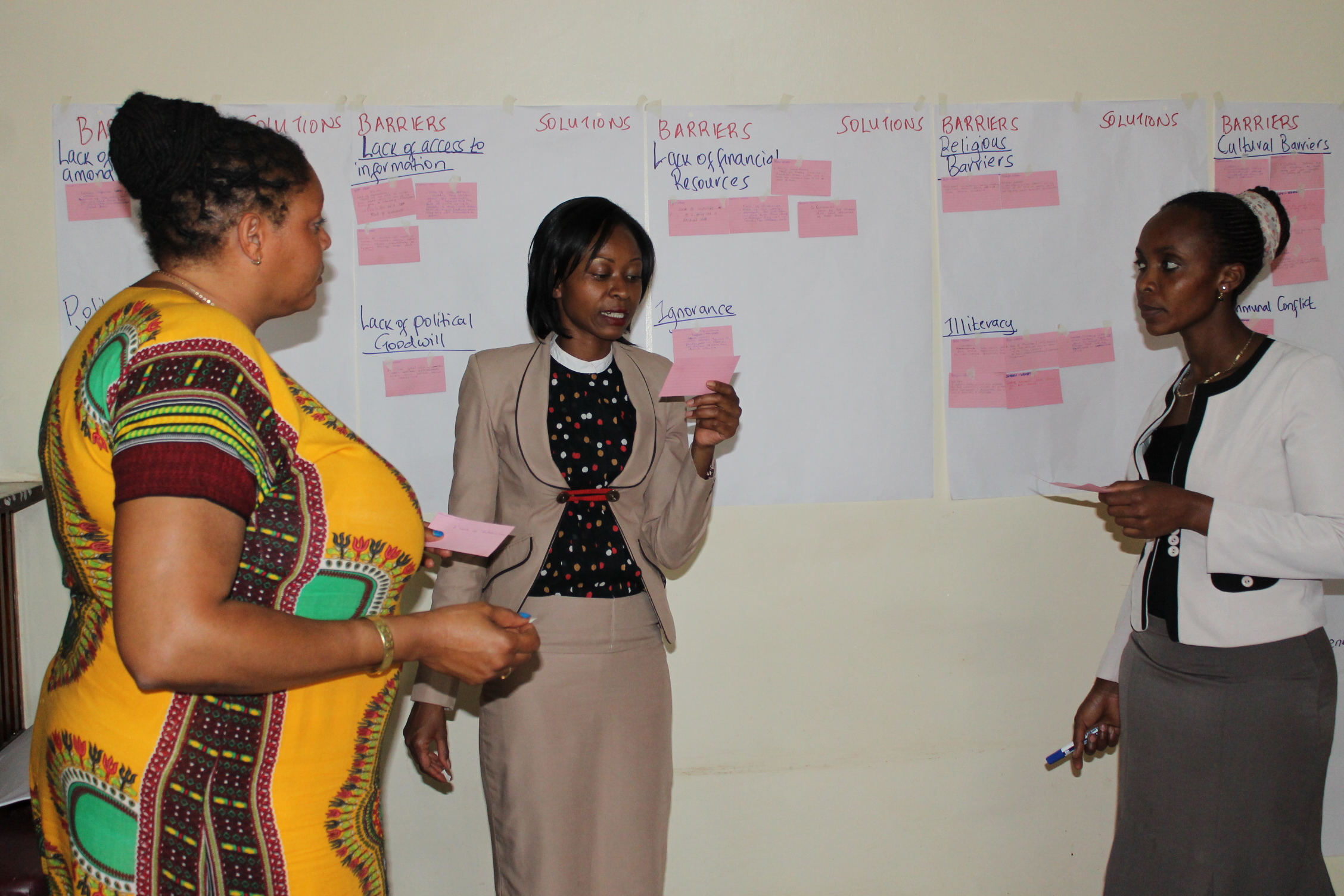 Top