Want to Stop Hostile International Players Undermining Democracies? Expose and Punish Their Human Rights Abuses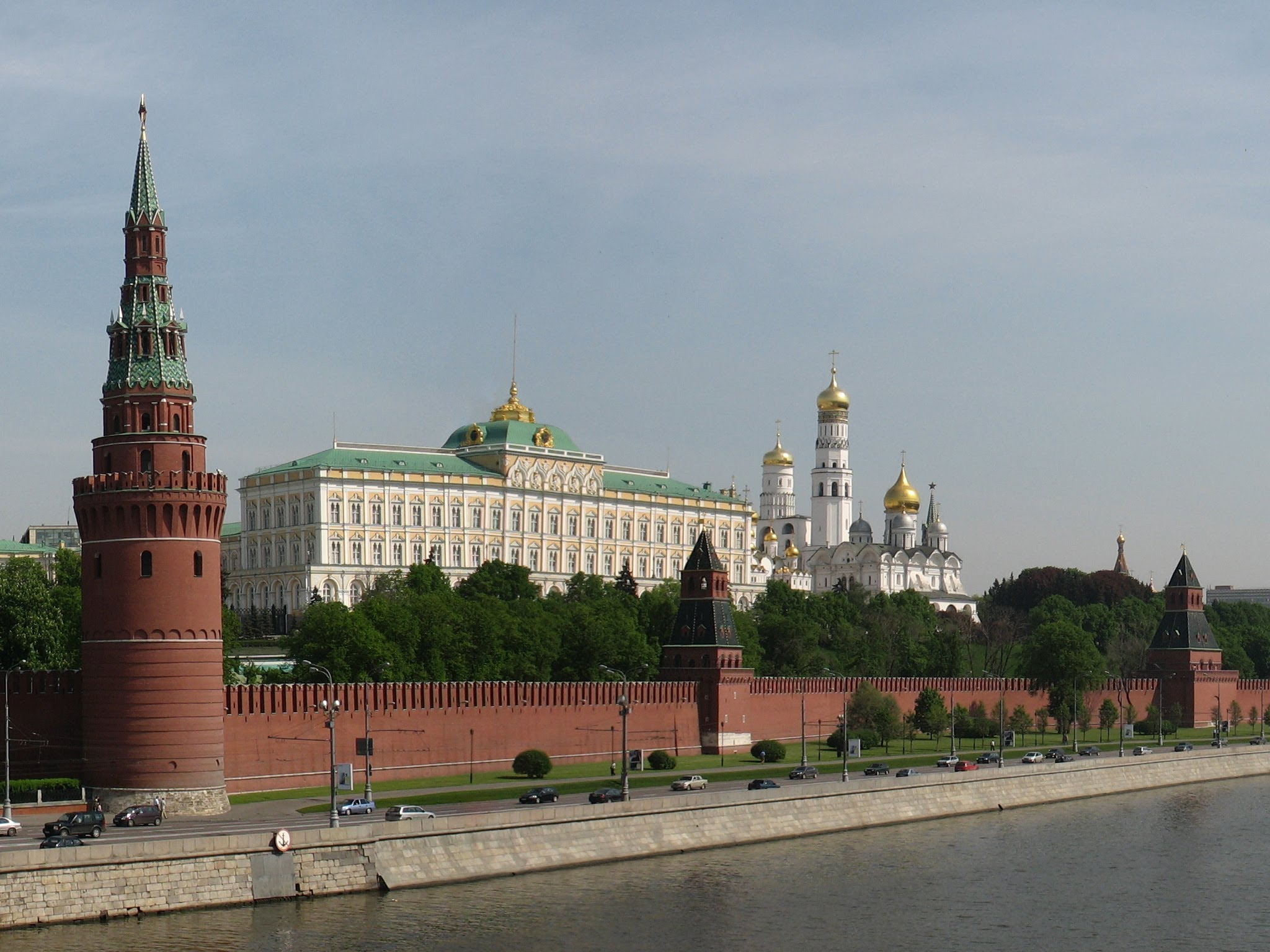 As Vladimir Putin enters his fourth term in office, the human rights situation in Russia continues to deteriorate. We have seen persecution of non-Russian Orthodox religious groups, detainment of protesters, the beating and killing of opponents, and more 'low intensity' administrative punishments are increasingly becoming part of the regime's efforts to strengthen its tentacles and curb people's basic human dignity.
This tragic reality was perhaps best captured by photos depicting the riot police detaining children of no more than 12 years of age during the 'Not Our Tsar' protest organized by opposition leader Alexei Navalny ahead of Putin's inauguration.
Polls conducted by IRI's Beacon Project continue to highlight the lack of knowledge about the dire state of democracy and human rights in Russia. In Slovakia, 41 percent of citizens see Putin as a defender of Christian and traditional values, and 59 percent of Czechs think that Russia should be considered a partner in European security. At the same time, 38 percent and 24 percent of Czechs and Hungarians, respectively, believe that Russia and Putin can be allies against an EU that is pushing them to abandon their values.
IRI's Beacon Project works with partners from across the transatlantic area to raise awareness among policy-makers and citizens on the real situation in countries like Russia. This is a wider effort to address vulnerabilities exploited through disinformation by foreign actors, including the Kremlin. Putin is using various disinformation techniques to portray his political systems as delivering an alternative to liberal democracy, all the while indulging in human rights violations.
Raising awareness of these violations is crucial not only in addressing the creeping influence of the Kremlin into democratic societies but in supporting the civil society striving for better human rights situations domestically. When light is shined on human rights violations, international legal framework is capable of punishing the responsible perpetrators by including them on visa bans and freezing their Western bank accounts
For example, the UK Conservative Party Human Rights Commission seeks to highlight the new responsibilities the West must take up as a response to the fact that the recent globalization trends have linked it with many totalitarian regimes through trade and business structures. Via inquiries, the Commission points to the responsibility issue among policy-makers and determines the right responses to human rights abuses globally. In 2016, it held an inquiry into human rights abuses in China. The subsequently published 'The Darkest Moment" report shook Britain's pragmatic foreign policy approach on China, stressing that human rights and the rule of law must be upheld and promoted as part of the UK's relations with China.
More recently, the Commission held a series of hearings into the state of human rights in Russia, including testimony from Bill Browder, author of Red Notice: How I Became Putin's No. 1 Enemy. Until 2005, Browder's company was Russia's largest foreign investor. However, after his Russian lawyer, Sergei Magnitsky, who has uncovered and exposed a $230 million fraud committed by senior Russian government officials, was murdered in a Moscow prison Browder became an advocate seeking justice for all those whose rights and dignity is violated by Putin's regime.
Other testimonies included; Marina Litvinenko, the widow of Russian dissident Alexander Litvinenko who was murdered in London in 2006; Open Russia's vice chairman Vladimir Kara-Murza; journalist Zoya Svetova; and scholars Peter Pomerantsev, author of Nothing Is True and Everything is Possible and David Satter, author of "The Less You Know, the Better You Sleep – Russia's Road to Terror and Dictatorship under Yeltsin and Putin" and of the film: "Age of Delirium".
The testimonies stressed the need to stop implicitly supporting the Russian regime by providing universities, financial markets, luxury shops and seaside villas to Russian oligarchs. Statements given stressed punishing human rights perpetrators and supporting Russian civil society the key to addressing Kremlin meddling and disinformation campaigns against Western societies.
A key message was provided by Bill Browder who, during his testimony, focused mainly on the need for a UK version of the Global Magnitsky Act. The Magnitsky Act is a law passed by the United States and several European countries, allowing the imposition of visa bans and targeted sanctions on individuals responsible for committing human rights violations or actors of significant corruption worldwide.
Despite initial setbacks, the UK Conservative Government pushed the Global Magnitsky Act through the UK Parliament without opposition, allowing the British Government to impose sanctions on people found guilty of committing gross human rights abuses.
The adoption of the Global Magnitsky Act by the UK Parliament is a milestone, giving policy-makers the necessary tools to punish those who suppress the freedom, rights and dignity of fellow citizens. The hearings by the Conservative Human Rights Commission helped remind Western societies that, while democracies may not be perfect and indeed there is much work to be done, Russia provides no alternative other than misery, cruelty and the denial of human dignity.
Top