WDN Highlights the Importance of Women at the Center of Post-Conflict and Rebuilding Conversations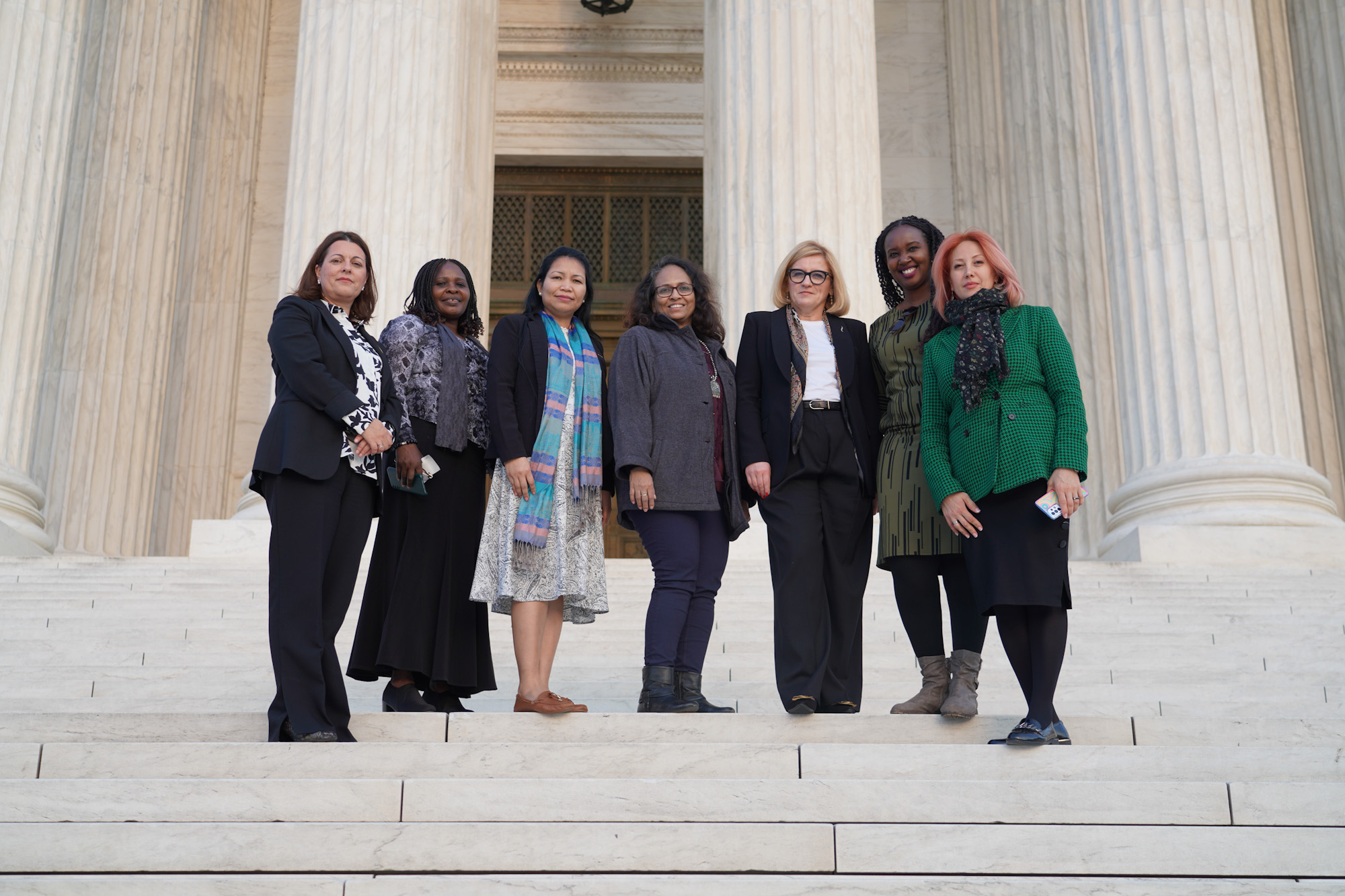 The Women's Democracy Network (WDN) connects accomplished women leaders and empowers them to participate in civic and political life. One of the ways WDN does this is by hosting the International Women's Day (IWD) Summit, inviting experienced leaders worldwide to connect, share their stories, and learn from other scholars, experts, and leaders.
This year's summit focused on political transitions and rebuilding post-conflict. WDN hosted a journalist from Armenia, an investigative reporting expert from Bosnia and Herzegovina, a human rights activist from Cambodia, a member of Parliament from Montenegro, a freedom fighter from Sudan, and lawyers from Kenya, Sri Lanka, and Uganda. These delegates are proven leaders advocating for the needs of women and promoting principles of freedom, democracy, and human rights within their countries.
In Uganda, Pheona Nabasa Wall is passionate about promoting good governance and economically empowering women and youth. Wall was awarded the Peace and Reconciliation Award by French and German ambassadors to Uganda. Butheina Dinar, from Sudan, said her story echoes that of many Sudanese women, which inspired her to serve as a minister and advocate for a civilian-led government that calls for an end to inequality, marginalization, and the displacement of people. From Cambodia, delegate Kimhun Thit reflected on her childhood, when she watched her father read the newspaper every morning, careful to read it only in private so people would not accuse him of being a communist. With that in mind, Thit vowed to pursue education, help restore peace and justice and stop the spread of violence against women. She now focuses on democracy issues and advocates for women within and outside Cambodia.
Three sessions particularly resonated with delegates during the Summit. The first was the session with Johanna Kao, IRI's Senior Director for Asia, who spoke with delegates about how they can promote women's rights and democratic change in conflict-affected communities. Additionally, Shyamala Gomez, from Sri Lanka, talked about the organization she founded in 2017 which helps inform women from war-affected communities about their rights.
During the second day of programming, delegates met with Claire Russo from USAID and Amanda Van Dort from the State Department to discuss the women, peace and security agenda and the U.S. Global Fragility Act. Part of the conversation centered on how well-intentioned consultations can exclude women in other countries. Delegates highlighted the need for youth and minority voices to engage in these discussions and that oftentimes these efforts are viewed as security threats by other governments.
A third session led by gender expert Lily Pourzand focused on gender-based violence (GBV). Gayane Abrahamyan from Armenia spoke about the prevalence of GBV in Armenia and how in 2006, when she called attention to the issue, many said it was part of family life, while others denied its prevalence. In 2017, Armenia adopted a law to prevent domestic violence and Abrahamyan continues advocating for amendments to further protect women.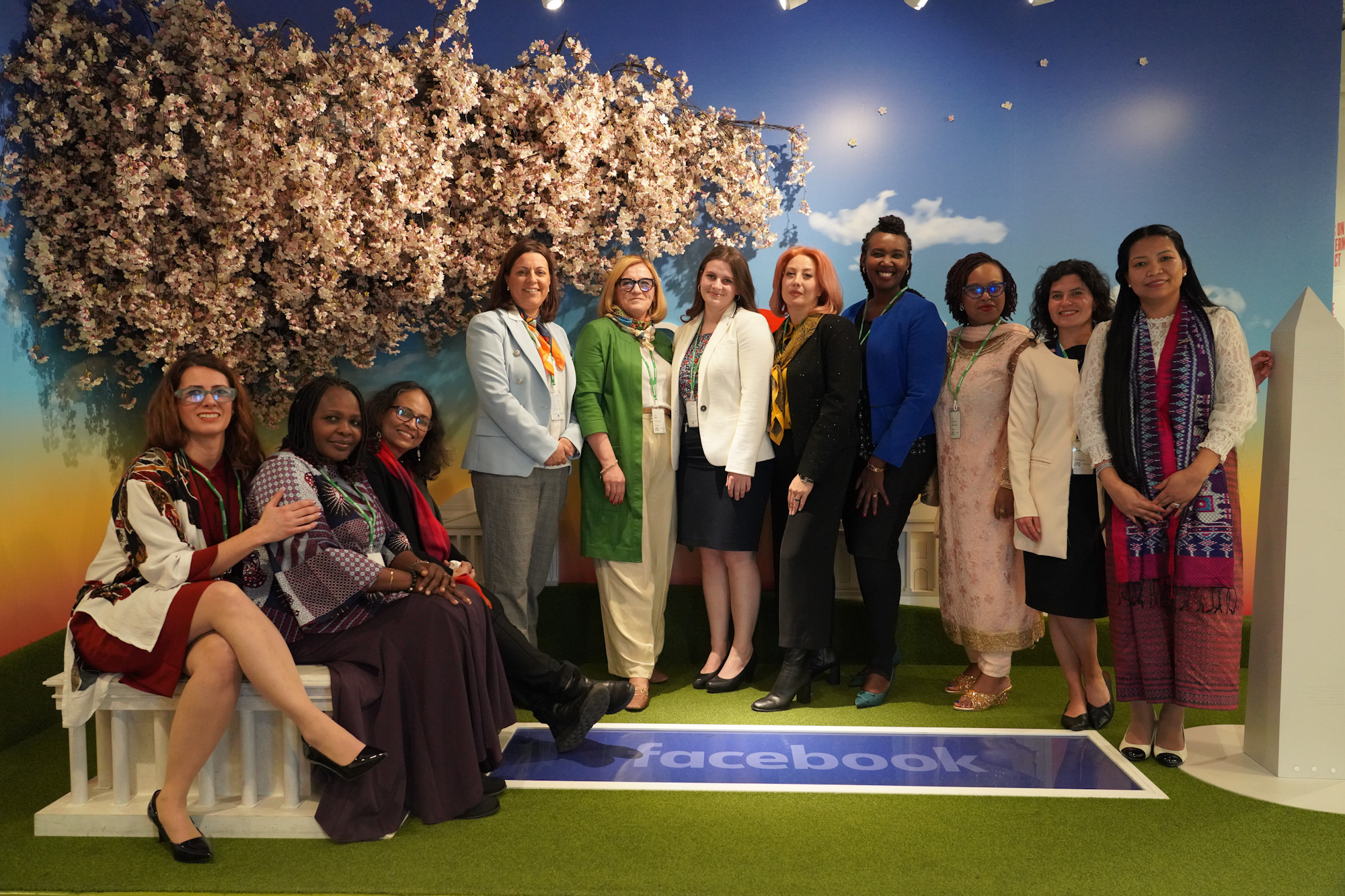 One of the week's highlights was WDN's annual Jeane J. Kirkpatrick (JJK) Award luncheon. IRI President Daniel Twining presented the women of Afghanistan and Iran with the JJK Award, which was established to honor Dr. Kirkpatrick—a strong advocate of WDN and the first woman appointed to serve as permanent representative of the United States to the United Nations. Ambassador Adela Raz, the first female permanent representative and ambassador of Afghanistan to the United Nations, and Honorable Naheed Farid, the youngest-ever elected politician in Afghanistan, accepted the award on behalf of the women of Afghanistan, while Mariam Memarsadeghi, a leading proponent for a democratic Iran accepted the award for Iranian women. Lily Pourzand, a gender expert from Iran, also joined for the subsequent discussion.
The luncheon featured a panel discussion with Farid, Memarsadeghi, Pourzand, and Raz, who spoke about the courage of women in these countries. During a conversation with delegates earlier that day, Farid addressed what has changed since the Taliban takeover in Afghanistan saying, "These stories must be told." Ambassador Raz also emphasized, "If you want political stability, we must make sure the women are educated." Pourzand told delegates earlier in the week,
"A woman's life is political" and gender work is "not a project but a process."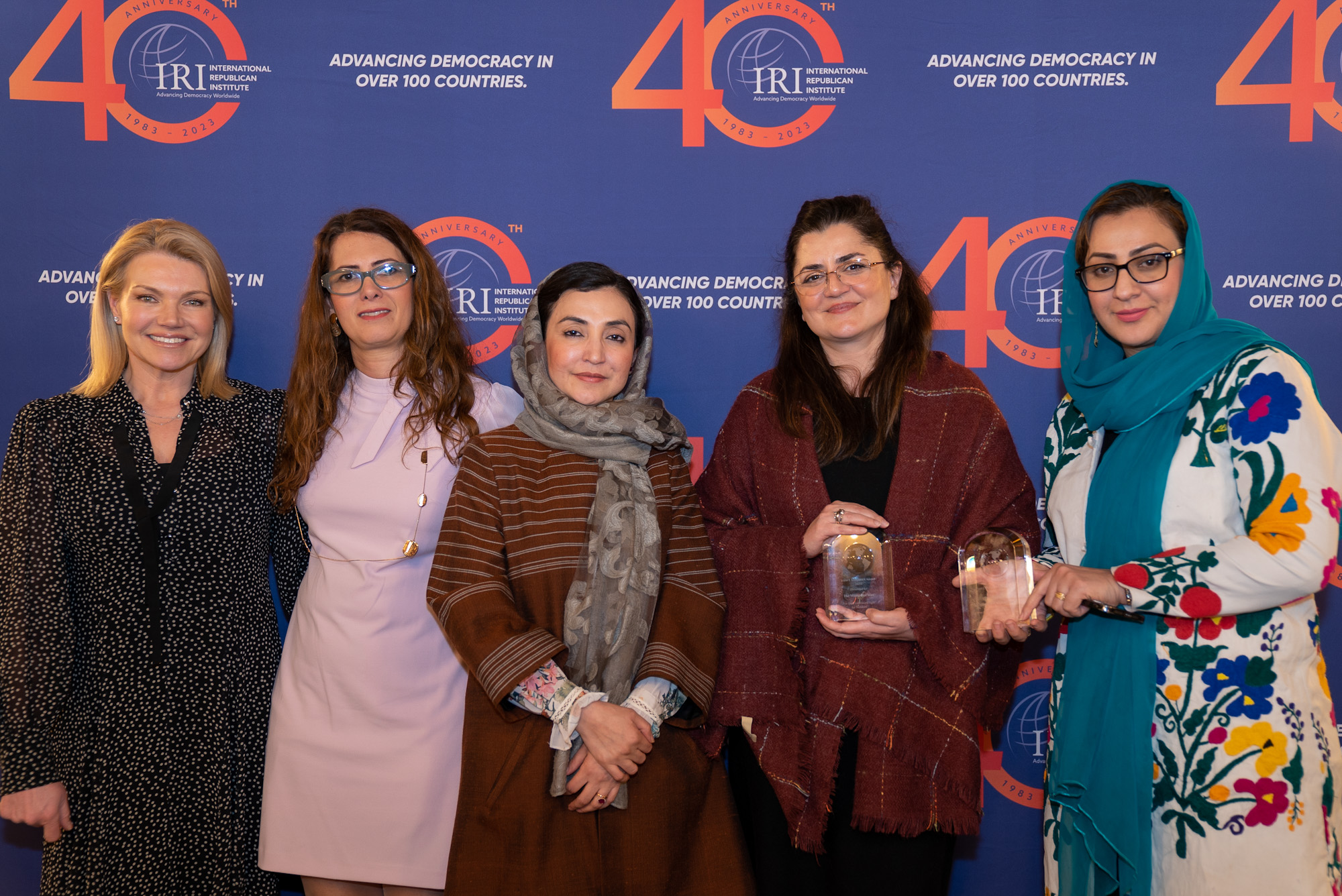 Looking back on the IWD Summit and the award luncheon, WDN is honored to highlight the stories of this year's delegation and the courage of women in these countries. IRI will further honor the women in Afghanistan and Iran at its Freedom Award celebration in May.
As spring arrives, WDN is planning more events to engage the global network, host events with regional network leadership boards, and support programming on a variety of topics including women's economic empowerment and campaign management for women candidates. WDN will continue to amplify the voices of women in our network and share their stories.
Top