Gender-based violence (GBV) presents itself in different ways, in different places all across the world. Often it is thought to only occur within the home or behind closed doors. However, the Women's Democracy Network (WDN)'s Country Chapter in Zimbabwe (WDN Zimbabwe) recognizes that it can take place in broad daylight, in public spaces. Specifically, citizens noticed a significant GBV problem in public transportation in Harare City. Acknowledging this growing threat, WDN Zimbabwe hosted a virtual workshop in May 2020, which began a constructive discussion on policy solutions with community leaders, named "gender champions" by WDN Zimbabwe, using WDN's Gender-Responsive Policymaking Toolkit (GRPT). This five-module training supports elected officials and civil society leaders to ensure policies are responsive to the needs of everyone in their communities. The participants used the knowledge gained from the training to analyze current Harare City public transportation bylaws as well as provide recommendations for new policy to local leaders.
"The toolkit can help women to review all policies that are there and make sure they are gender responsive to bridge the gender inequalities." – WDN Zimbabwe training participant, Harare, Zimbabwe
After the workshops, the gender champions implemented what they learned by advocating to Zimbabwe's Ministry of Transport and Infrastructure Development and the Harare City Council during virtual dialogues to update the transportation policy so it is gender responsive. During their respective meetings, the Ministry agreed to update the transportation policy and the City Council agreed to partner with WDN Zimbabwe to introduce public outreach trainings. With this positive momentum, WDN Zimbabwe hosted two additional virtual training sessions in May 2021 to engage more gender champions in their advocacy.
Prior to WDN's trainings, Harare City faced nearly a dozen media reports of GBV occurring on the Zimbabwe United Passenger Company bus system. Citizens struggled to advocate for an improved policy framework due to a lack of access to information and limited gender responsive policy advocacy capacity of civil society organization (CSO) leaders. However, in less than two years, WDN Zimbabwe trained 89 gender champions, including 12 men and 15 young men. Due to the efforts of WDN Zimbabwe trainers and gender champions, steps are being taken to update policies and the number of reports of GBV on public transportation have decreased, according to Sally Ncube, Executive Director of WDN Zimbabwe.
The gender champions have amplified their advocacy with WDN Zimbabwe in their own work through community petitions, podcasts and advocacy campaigns to raise awareness amongst community members and leaders about GBV on public transportation. WDN Zimbabwe and the gender champions hope that this continued advocacy will further reduce the number of cases of GBV and will encourage authorities to implement and enforce the policies they are working to update and ensure accountability in safeguarding women, girl, men, and boys from all forms of gender-based violence. IRI and WDN remain committed to supporting the work of men and women in Zimbabwe striving to ensure a safe and peaceful future for all citizens alike.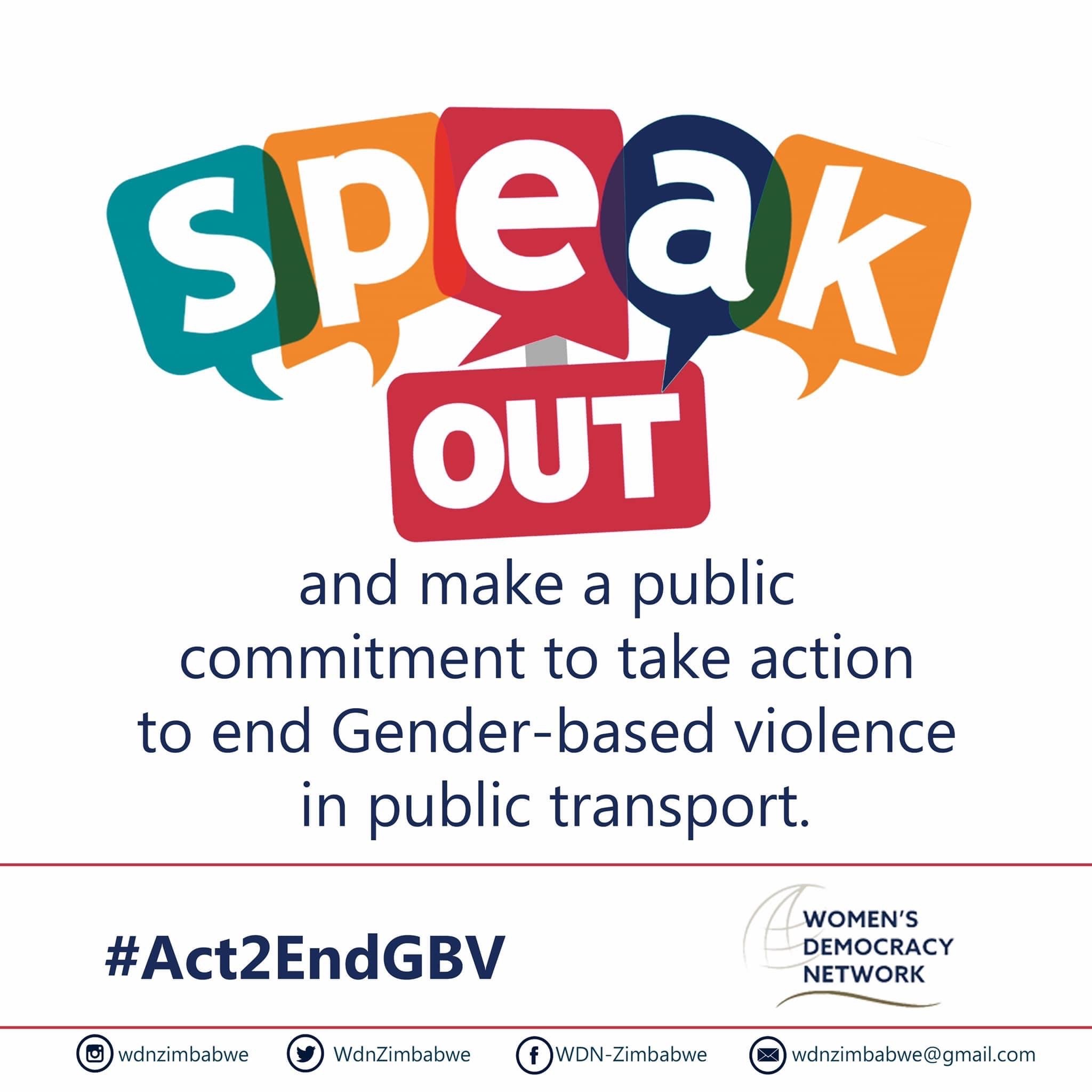 Top