This morning I had the pleasure to witness the formal signing ceremony welcoming Sri Lanka into the House Democracy Partnership, or HDP.
HDP's mission is to "promote responsive, effective government and strengthen democratic institutions by assisting legislatures in emerging democracies." This is done primarily through direct peer-to-peer collaboration among elected representatives and just as importantly, cooperation between Hill staff and secretariat staff. Sri Lanka is the 18th country to join the partnership and this morning Chairman Roskam, Ranking Member Price, and Sri Lanka's National Constitutional Assembly Speaker, Karu Jayasuriya, were on hand to formalize the relationship by signing a memorandum of understanding.
Just a few short months ago in April the Parliament was converted to a Constitutional Assembly that must solicit the views and needs of all Sri Lankan citizens to create a draft constitution. In addition to this important task, the Assembly must still draft, debate, and pass important legislation in a country that is on a path towards establishing a strong foundation for democratic institutions. These include an array of appropriations, a Right to Information Act, establishing an Office of Missing Persons, etc. Ultimately both the U.S. House of Representatives and the Constitutional Assembly will benefit from this collaboration, and I look forward to IRI's governance and public opinion research programs in Sri Lanka contributing to both this new relationship between our two countries, but also to Sri Lanka's continued democratic development.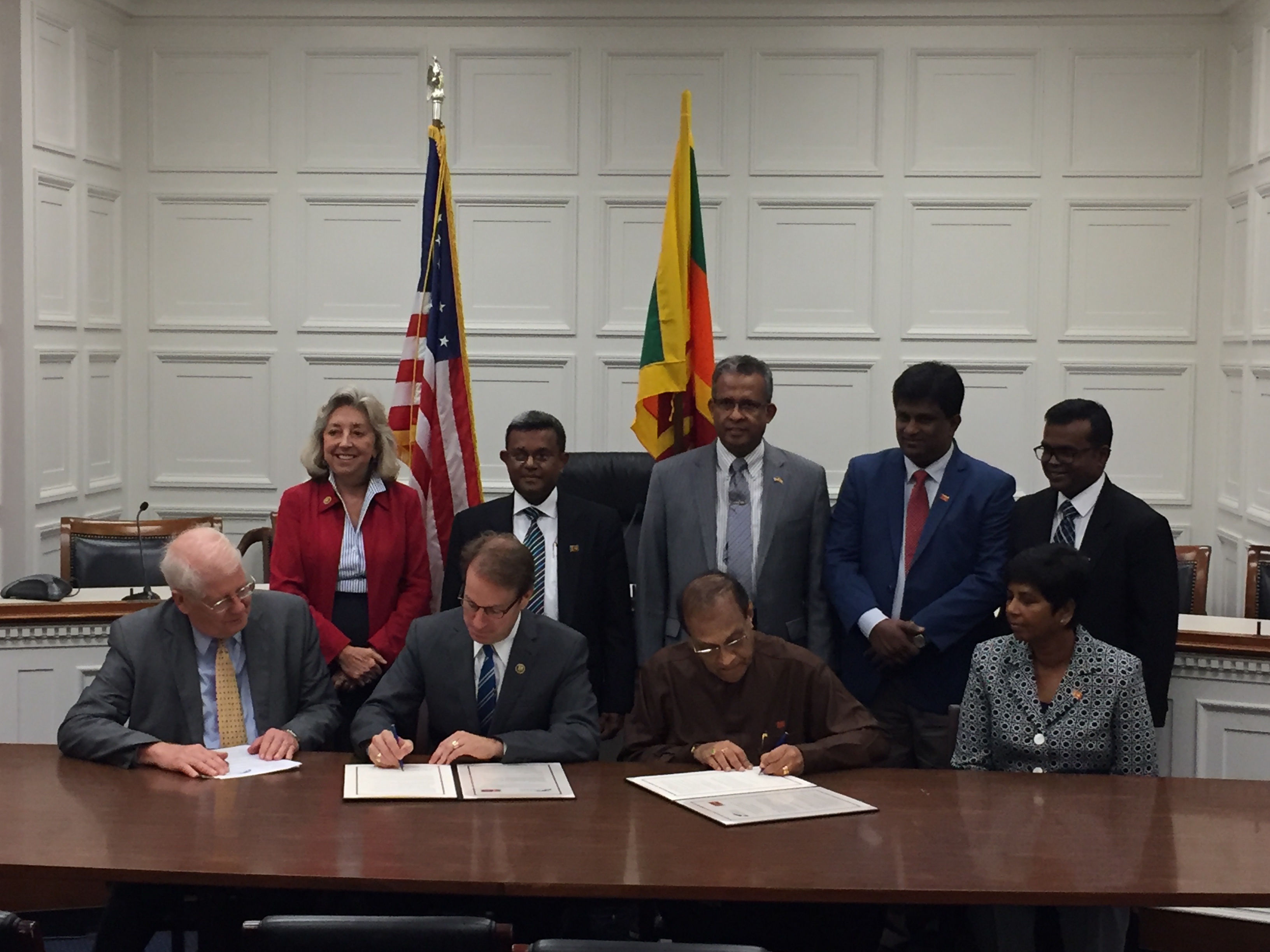 Top