Western Balkans Resilience Forum: Countering Violent Extremism in Southeastern Europe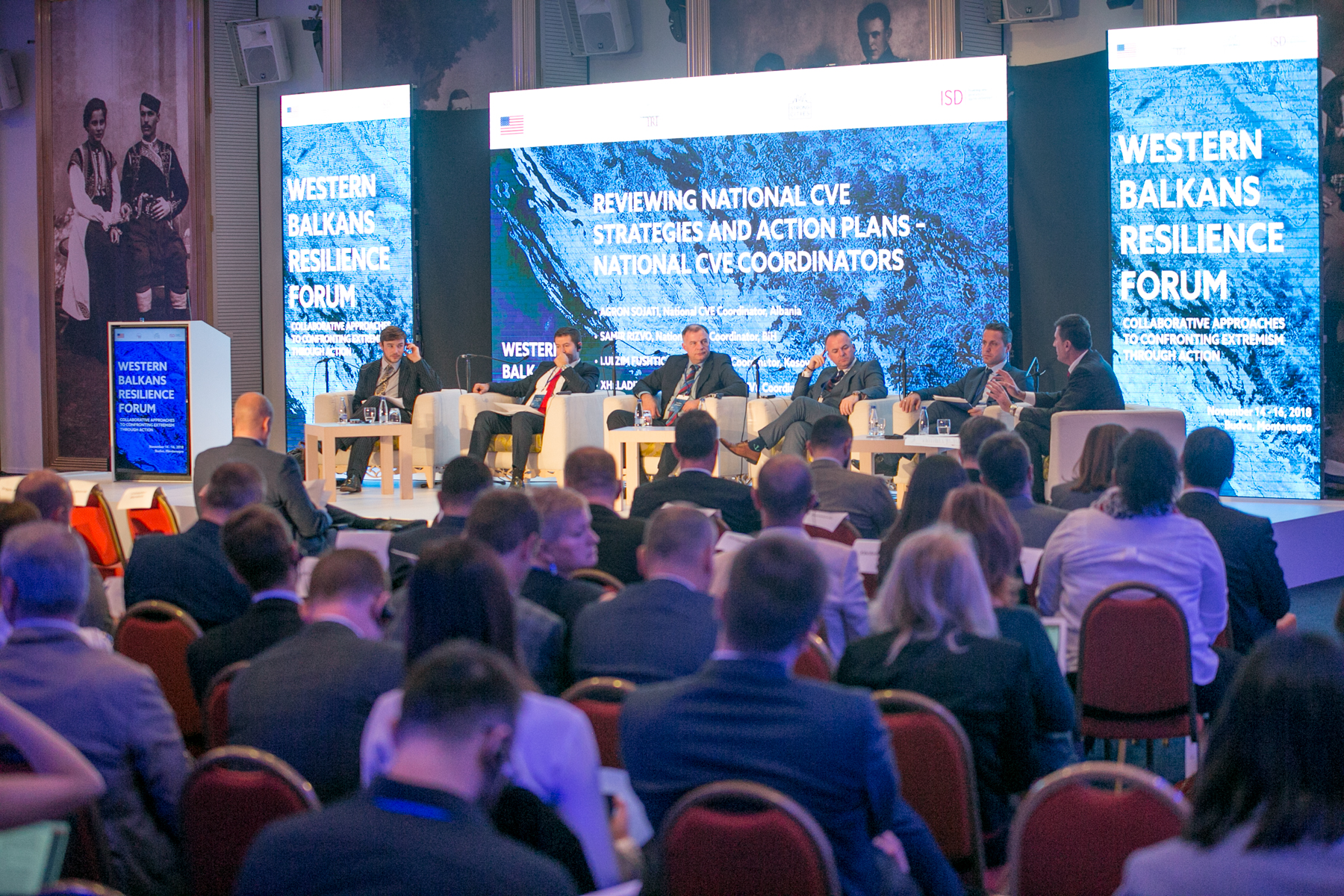 When Americans discuss the Western Balkans, images from the conflicts of the 1990s that traversed Western media broadcasts are often the first things that come to mind. But for many, the story stops there.
Folks in the West knew about these conflicts, with thousands upon thousands of casualties, but news stories and public interest quickly waned once fighting ended. Unfortunately, tension from these conflicts certainly has not faded. Together with long-standing disputes among ethnicities, the wounds from the conflicts of the 1990s have turned the Western Balkans into fertile ground for extremist ideologies and movements.
Contrary to what is often classified as a religious issue, extremism in the Western Balkans comes in a variety of forms: ethno-nationalist, Islamist-inspired and even neo-Nazi. But radicalization is often the result of fractured ethnic relations. Extremist groups promote a seemingly protective refuge for those who may feel most threatened by another ethnicity. This, in turn, often creates what we call reciprocal radicalization where radical groups are created in response to the rise of extremist organizations directly targeting their ethnicities or religions.
In partnership with the State Department's Conflict Stabilization and Operations (CSO) Bureau and the Institute for Strategic Dialogue, IRI hosted the first annual Western Balkans Resilience Forum on the coast of Montenegro from November 14-16, 2018. Over 170 major Western Balkan stakeholders from various levels of government and civil society organizations – including interior ministers, countering violent extremism (CVE) coordinators, municipal mayors and think tank thought leaders – recently came together to discuss ways to bring an end to violent extremism in Southeastern Europe.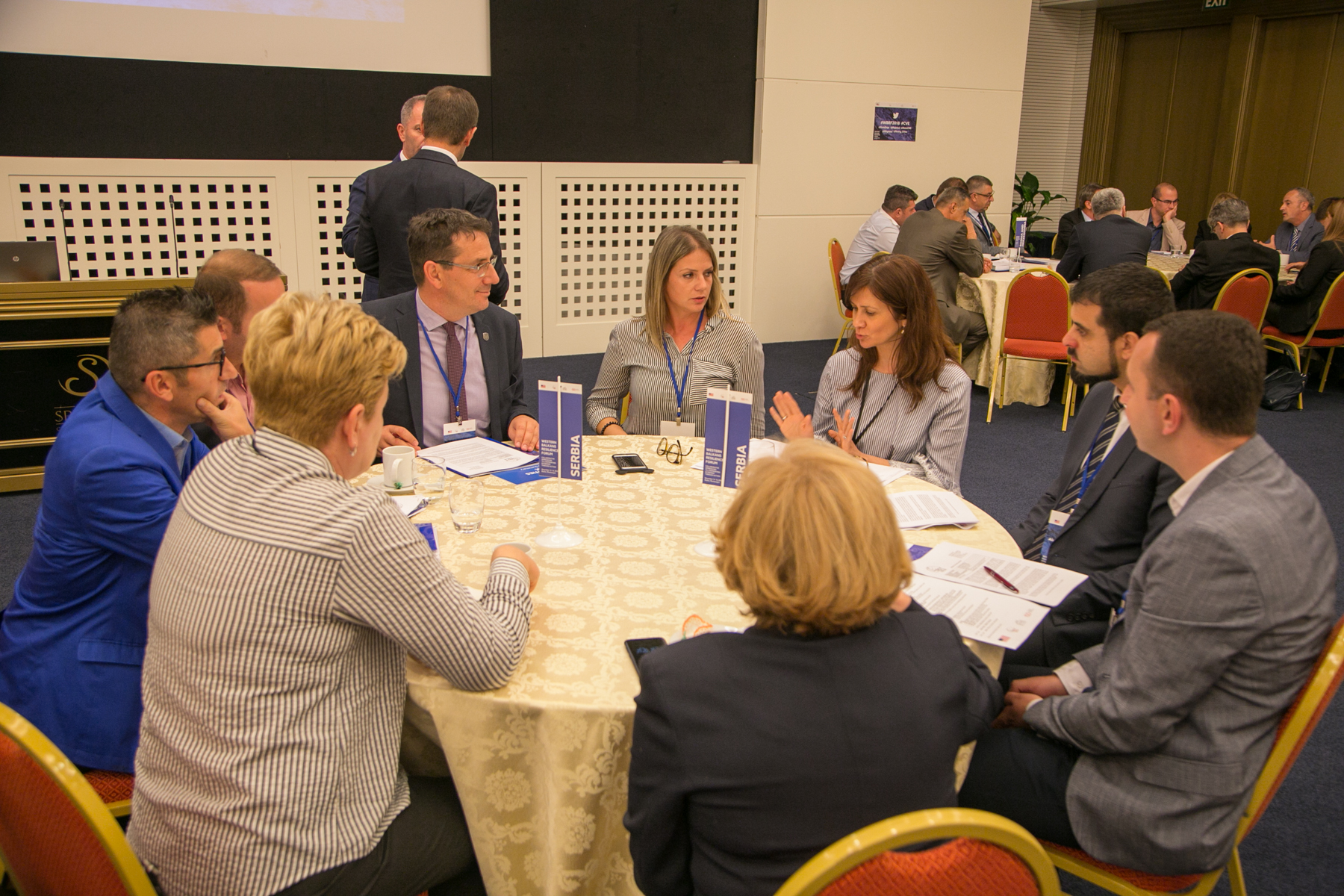 In hopes of fostering local-level resilience to radicalization across the region, the forum aimed to build partnerships between government decision makers, civil society leaders and community officials. Though panel discussions were a major component of the three-day event, one of the highlights of the forum were the working groups that were formed during breakout sessions.
During these sessions, participants were divided into groups based on their respective countries and were tasked with discussing how to improve cooperation between national and local level influencers on CVE. This created what CSO has titled asymmetrical partnerships: relationships between actors that all have a vested interest in ridding the region of radicalism, either through policy and action at the national or local level, but who normally do not come in contact with one another. IRI is now offering to fund projects focused specifically on strengthening resilience at the local level proposed by attending organizations as well informal groups created as a result of the forum.
The forum is a launching pad for further conversation on major regional issues, such as the need for stronger cooperation between ethnic groups. In his opening remarks, CSO Deputy Assistant Secretary Pete Marocco put it perfectly: "These discussions confront not only the threat of violent extremism but broader efforts to promote reconciliation, the protection of human rights, tolerance building and respect for religious freedom."
The relationships developed at the forum have the potential to be catalysts for groundbreaking transformation on issues that have contributed to the region's perpetually fragile security structure, such as the disputes among ethnicities. Additionally, a stable Southeast Europe contributes to the overall well-being of the entire continent. Minimizing the effects of radicalization ultimately enables Washington's allies and partners in the region to worry less about neighborly disputes and to allocate more effort and resources to larger security issues threatening the transatlantic alliance. So, in reality, CSO's investment certainly has the potential to go much further than what is seen on the surface.
Top