What Does Putin's War on Ukraine Mean for the Balkans?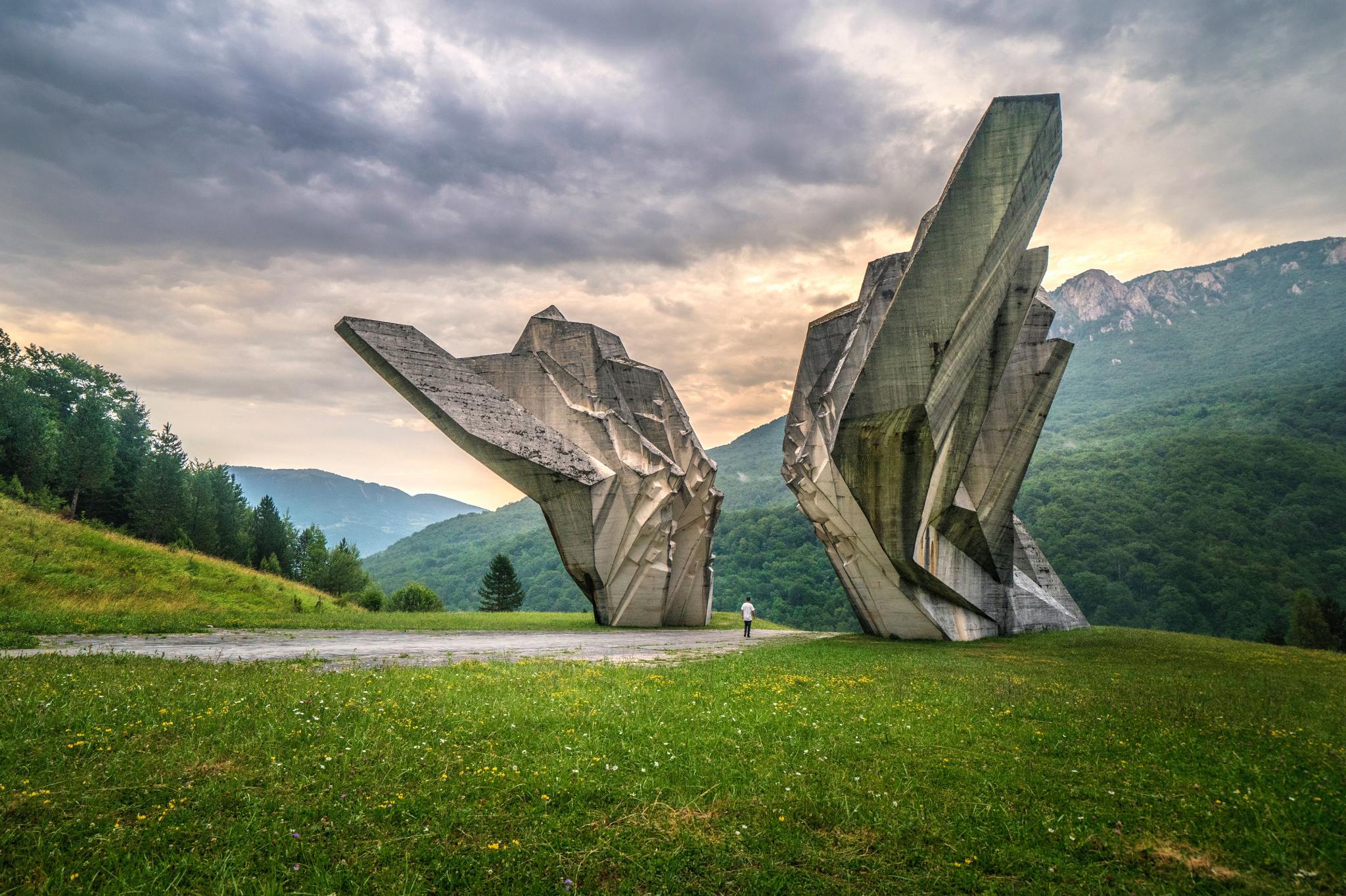 As the International Republican Institute's (IRI) Western Balkans Task Force prepares for the Southeastern Europe Democracy Summit (SEE|DEM) this spring, Russia's war on Ukraine and its effect on the Balkans is a top concern. Task Force members – including politicians, researchers, professors, and journalists – will participate in panels and working groups that focus on the rapid evolution of security and political dynamics in the region. As the circumstances of the war continue to change, the work of the Task Force will become more complex. Thus, it is worth examining some of the recent developments leading up to SEE|DEM and how the Task Force will address them.
In the early stages of the invasion, we saw swift condemnation of Russian President Vladimir Putin's actions from leaders across the Balkans. Likewise, European Union (EU) members Greece, Bulgaria, Romania, and Croatia all back EU sanctions against Russia. But while there may be a broad consensus on Putin's violation of international law, the war in Ukraine has raised concerns about the security of Europe's "soft underbelly" and Russia's popularity amongst the populace. SEE|DEM's first panel of experts will discuss these changing political and security dynamics.
The conversation will address why fears of destabilization beyond Ukrainian borders persist. A few developments are relevant here: On February 24, NATO and the EU decided to increase the international peacekeeping presence in Bosnia and Herzegovina (BiH) from 600 troops to 1,100. EUFOR, the NATO-EU mission, did not highlight a specific threat, stating simply that the deployment is "a precautionary measure" given a "deterioration of the security situation internationally." However, it is hard to ignore the support that Russia has among Bosnian Serbs in the BiH state of Republika Srpska (RS), whose president is currently threatening secession. By blocking BiH's ability to sanction Russia, the president of RS, Milorad Dodik, seems unwilling to sacrifice his Russian backing to join with the international community. Experts at SEE|DEM will also examine this topic more in-depth during the "What to do about Russia?" panel.   
The second panel will address the social and political fissures emerging as a result of Russia's malign influence. In Kosovo, the Ministry of Finance established a new "Security Fund" in light of what former Prime Minister Ramush Haradinaj called "Russian aggression in Ukraine and the clear positioning of Serbia beside Putin." In neighboring Montenegro, Serb nationalists recently rallied in front of an Orthodox Church in one of Europe's rare displays of support for Russia. The demonstrators carried banners reading, "Serbs in Montenegro – Russians in Ukraine." The leader of the protest wished Putin good luck and praised him as the "Guardian of Orthodoxy."
Panelists and Task Force members will also have to grapple with Serbia's quagmire. While the country decided to back the UN Resolution condemning the invasion, it is still attempting a balancing act between East and West. In particular, Serbia views the war in Ukraine through the lens of its own territorial dispute with Kosovo. Ukraine was considered a friendly country that did not recognize Kosovo's sovereignty. However, supporting Ukraine and alienating Russia would be devastating for any politician looking to win over Serbia's many pro-Russian voters. Since Russia's annexation of Crimea in 2014, Serbia has been contending with how to approach the Ukraine issue. Some Serbs believe the war in Ukraine is Russia's attempt to correct a historical injustice (something Serbia contends also applies to Kosovo), while others see Putin's war as a clear violation of territorial sovereignty by outside forces (as Serbia believed happened with NATO in 1999).
As the war continues, social and political schisms in the Balkans will become more pronounced. Far-right nationalist groups and pro-Russian media outlets are loudly voicing their support for Putin. In this light, the annual SEE|DEM conference provides a forum for Balkan leaders as well as members of European and UK Parliaments to interact with legislators, researchers, and civil society representatives. There they will discuss the rise of pro-Russian sentiment in the region and how – in the context of the war – to push back against Russia's malign influence.
Now is the time for forums like IRI's SEE|DEM to amplify the voices of democrats and continue building proactive policy solutions such as the white paper published by IRI's Task Force members last year. The Western Balkans Task force has already enabled politicians from across Europe to collaborate in the fight against foreign malign influence. As the next forum approaches, it will be heartening to see what progress is made despite such a perilous security threat.
Top