What's at Stake in Ecuador's 2021 Elections?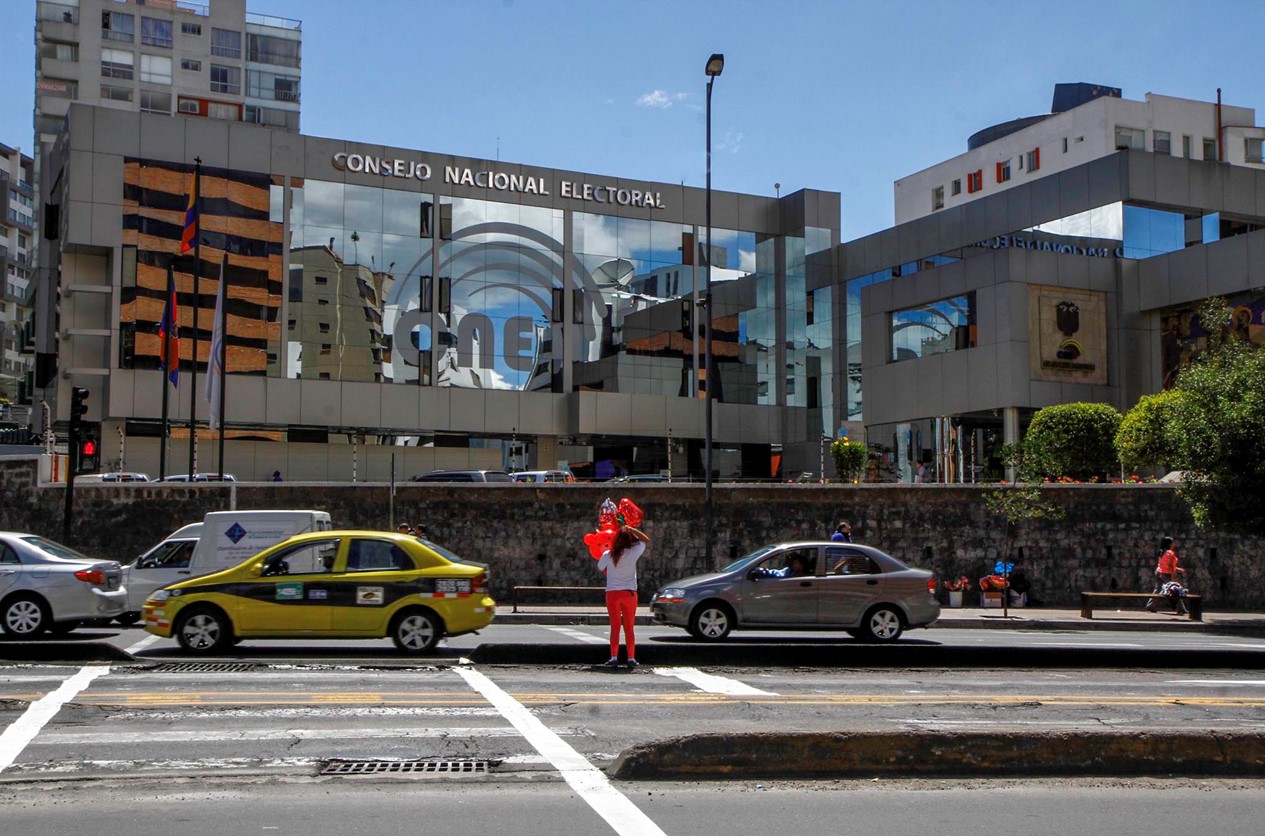 On October 7th, Ecuador's National Electoral Council (CNE) officially confirmed that 16 presidential candidates and more than 300 National Assembly (NA) candidates will be on the ballot in the February 7, 2021 elections. Considering that more than 221 political movements and 77,000 candidates participated in the 2019 local elections, this high number comes as no surprise – yet the volume of candidates is still a significant increase from the eight presidential and more than 3,500 NA candidates in the 2017 national elections and represents increasing division between political parties.
Ecuador only recently broke its decade-long trend of populism in 2017, when current President Lenin Moreno broke from predecessor Rafael Correa's ten-year administration of censorship, misinformation and executive control. As the first national elections since Moreno came to power, the outcome of the 2021 elections will determine whether Ecuador continues its path to democratic recovery.
Here are the main issues to look out for in the lead up to Ecuador's 2021 elections:
1. Democratic Reforms and Coalition Building – Regardless of the election's outcome, the new president and NA are expected to oversee upcoming economic, electoral and anticorruption reforms, the provisions of which will determine the country's democratic progress. Yet given the large number of parties running for both the presidency and the NA, it is likely that winning candidates will be spread across the political spectrum, making an NA majority unlikely. This outcome would require the new President and NA Deputies to govern with the opposition and create coalitions to pass substantial reforms. At present, parties are split across lines of urban versus rural, indigenous versus non-indigenous and traditionalist versus reformist. Such division and numerous emerging parties make compromise difficult; however, recently announced coalition tickets in the 2021 elections, if successful, could herald greater cooperation should these candidates be elected.
2. The Economy and COVID-19 – The new president will inherit the responsibility of solving one of the worst economic crises Ecuador has faced in decades. During the Correa administration, the national government relied heavily on loans and oil profits to offer generous social programs – leading to high inflation and debt when oil prices dropped. To cut spending, Moreno proposed reduced fuel subsidies in October 2019, but when citizens protested the rise in transportation costs, Moreno dropped the resolution. Now amid the ongoing COVID-19 pandemic, citizens also require financial relief to alleviate revenue losses and medical costs. Though Moreno reached a bilateral IMF agreement allowing Ecuador to offer pandemic relief while paying down its debt, the new President will need to pass widespread reforms to avoid further economic decline.
3. Electoral Administration Challenges – Public trust in the CNE is even lower than in 2017 (11 percent), and there are serious doubts about the council's ability to administer the 2021 elections well. Under Correa, the body was politicized to implement election laws that supported his then-AP candidates, and in 2017 and 2019, the CNE struggled to announce results promptly and accurately, leading to allegations of irregularities, poor management and continued popular distrust. Proper administration is crucial given prior instances of electoral manipulation, rising misinformation and the need to implement new electoral reforms passed in 2019. Additionally, due to COVID-19, the CNE faces a reduced budget and will need to quickly adapt voting to social distancing restrictions.
In an effort to overcome these obstacles, IRI is supporting the CNE to develop internal and external communications practices to ensure that citizens and officials are well informed about electoral regulations, processes and outcomes. IRI supports the CNE's administration of free, fair and transparent elections in cooperation with a consortium of civil society partners and other international organizations.
Still, amid a struggling economy, the COVID-19 pandemic and several pending democratic reforms, the stakes for Ecuador's 2021 elections are at an all-time high. With citizens taking to the polls in February, the CNE can support them by preparing for a robust, democratic process now. With IRI's support, the CNE will need to successfully oversee credible and transparent elections to reestablish trust in Ecuador's democratic institutions, processes and future.
Top