Why is it Important to Have Local Level Citizen-Centered Governance in the Philippines?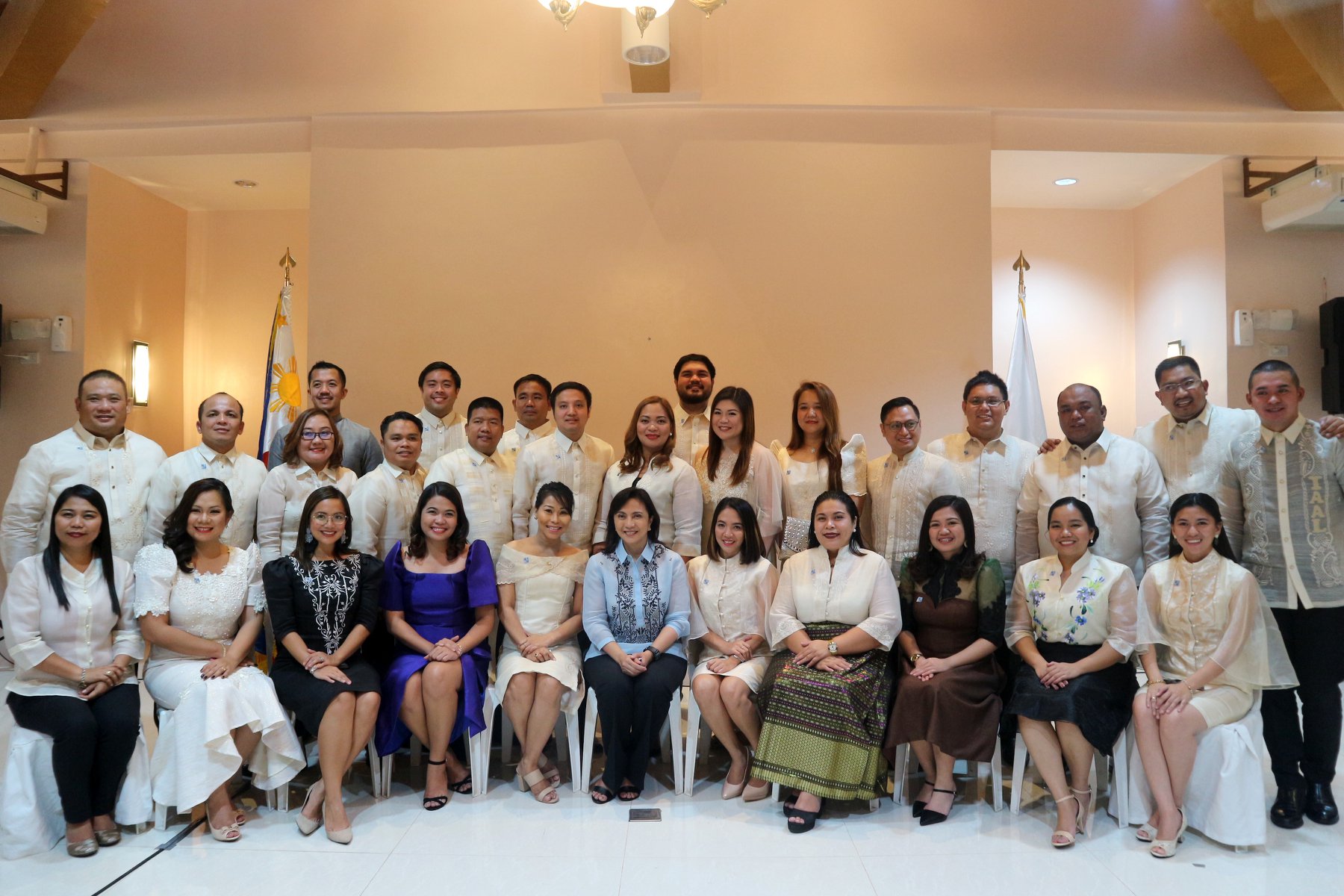 The Philippines is Southeast Asia's oldest democracy and has recently emerged as one of the fastest-advancing economies in the region. With historic ties that date back to the 19th century, the country is an important development, trade and security partner with the U.S.
However, good economics doesn't always make for good politics. Democratic institutions in the Philippines have been tested by a number of growing challenges. In the current political environment, as shown by the gross human rights violations of President Duterte's anti-drug campaign and increased polarization in the national government, it is even more important to support local leaders who advocate and strive for constructive, citizen-oriented governance.
Governance Driven by Youth
Recently, efforts to foster and support good governance at both the local and national level have been gaining momentum in a number of cities. Elected local government units (LGU) have successfully implemented reform programs resulting in increased transparency, accountability and engagement with local communities. For example, the city of Marikina has established an award-winning centralized operations procurement system for all city works that maximizes transparency of supply procurement and usage, as well as institutionalizing accountability for irregularities. With impactful formative support and experiences, IRI believes these newly elected young officials have the potential to become change agents and champions of good governance.
In cooperation with the Jesse Robredo Foundation (JRF), IRI provides a platform to empower newly elected young officials in the Philippines through the Young Leaders for Good Governance (YLGG) Fellowship Program. Applicants are leaders under the age of 40 who have recently been elected to offices as mayors, vice mayors, provincial board members and councilors across Luzon and Mindanao. Through a competitive application process, IRI and JRF selected participants with a demonstrated interest in good governance and the willingness to dedicate themselves to an intensive, one-year learning and skills development program.
With the support of the National Endowment for Democracy (NED), IRI and JRF co-organized four three-day workshops as part of the YLGG program. The workshops focused on defining and identifying the pillars of citizen-centered governance; creating and developing policies and plans of action to best serve the Fellows' constituents; strengthening communication between the Fellows and their constituents and communities; and visiting Naga City to meet local officials to learn about various city government initiatives to address the needs of groups such as women, children and the urban poor.
During a reflective session at the end of the final workshop, one fellow, currently the City Mayor of San Fernando, La Union expressed that the program was a "breath of fresh air," and that hearing about the successes and struggles of other fellows and people he met through the program provided him positive models of leadership.
As part of their graduation, the fellows attended a Development Marketplace to network with 20 partner civil society organizations and foundations. In addition to helping fellows grow their networks, the session helped the fellows learn how these organizations help local communities, for example by delivering services to disabled persons, training marginalized youth for employment and promoting environmental protection and sustainable development.
The fellows were particularly honored that Vice President of the Philippines, Leni Robredo spoke at the graduation ceremony. Vice President Robredo addressed the importance of fostering good governance and the crucial role these fellows play in the future of the Philippines, in which they should "innovate and search for better ways to solve problems, change mindsets, take risks and be successful politicians without sacrificing their values."
Tangible Solutions
The YLGG Fellowship Program required fellows to complete an Innovation Campaign. At the beginning of the fellowship, fellows identified specific issues or citizen concerns within their LGUs and produced tangible solutions based on lessons learned during the fellowship.
Fellows presented narrative videos at the final symposium to showcase their Innovation campaign. Some key examples of the Innovation Campaigns are:
Councilor Janina Carine S. Medina, Vigan City
In Vigan City, Councilor Janina Carine S. Medina- Fariñas focused her efforts on creating opportunities for vulnerable members of the community to ensure that nobody is left behind. She updated the Vigan City persons with disability code and senior citizens code in order to equip families with the knowledge of services, especially for children with special needs.
Councilor Janina also drafted the children's welfare and development code to include new ordinances that specifically address adolescent and mental health, institutionalize the infant and young child city program and a comprehensive family and community welfare and development program. She partnered with Project Livelihood to provide trainings for teenage mothers and mothers for persons with disability to help these mothers contribute to their families' daily living.
Councilor Maybelyn Fernandez, Dagupan City
In Dagupan City, Councilor Maybelyn Fernandez drafted the sexual harassment prevention ordinance that aims to protect women against any form of harassment in streets and public areas. She worked closely with the Mayor of Dagupan City and key legal experts and authorities to educate women that, regardless of stature in life, no one has the right to harass them. She aims to promote women empowerment and raise awareness that women are protected by the law, that "to be able to walk freely on the streets and public spaces without any fear or worry is one of our rights as women, not a privilege."
These young, dynamic and high-performing LGUs are essential to supporting good governance and are actively engaged with constituents to recognize the barriers their communities face to prosper. Through the YLGG Program's approach, IRI was able to provide significant support to key stakeholders who are at the forefront of advancing good governance reforms at the local level in their communities.
With these skills, these LGUs can focus on citizen-centered engagement and reform programs in their local communities, incubating promising outcomes that result in increased transparency, accountability and engagement with citizens. In turn, this will contribute to the deepening of democratic governance and creation of stable infrastructure resilient to the fluctuations of the national government.
Top