Will Iraq's New Prime Minister Fulfill the Hopes of Youth-Led Protests?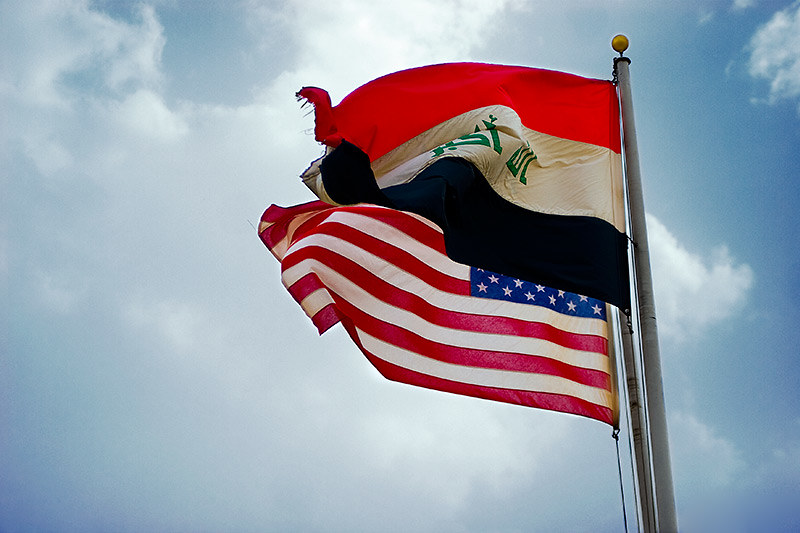 Iraq's new prime minister Mustafa Al Kadhimi – who came to office on a tide of popular, youth-led protests – has raised hopes of a more democratic future for the beleaguered country. With al Kadhimi making some positive movements toward genuine change, Iraq could finally be on the right track.
Since assuming office in early May, the new prime minister has already taken several steps indicating that he is serious about listening to the protester's demands. He authorized a raid on Thar Allah, an Iranian-aligned militia in Basra accused of dispersing protesters with live fire; ordered the release of protesters who had been wrongly imprisoned; reinstated and promoted Staff Lieutenant General Abdul Wahab al Saa'edi, a popular figure with the protesters; launched investigations into the killings and kidnappings of protesters; and formed a committee for early elections. More recently, the Prime Minister ordered Iraqi Government security forces to take control of key border crossings with Iran from Iranian-backed militias, which used the crossings' customs duties to enrich themselves. He is also requiring forces to rotate periodically to prevent corrupt practices at the border, proving that he is keenly aware of corruption issues and committed to combatting them.
The prime minister's willingness to address the demands of the protestors is significant given the often-brutal response meted out by extrajudicial rogue militias. According to the Iraqi High Commission for Human Rights (IHCHR), an independent government agency responsible for promoting and protecting human rights, 521 Iraqis were killed and 23,122 wounded during clashes between militias and protesters nationwide. On May 23, the United Nations Assistance Mission for Iraq (UNAMI) released a report indicating that at least 123 people had been abducted during the protests, with some showing signs of torture. Iraqis interviewed as part of this UNAMI Study claim that rogue militia groups were responsible for these abductions.
Al Kadhimi's order to raid Thar Allah's militia headquarters just four days after his confirmation indicates that he is serious about countering these malign actors. However, how he responds to the recent murder of extremism expert Hisham al Hashimi – whom protestors believe was murdered by these militias in retaliation for his public stance against an Iranian-backed militia – will demonstrate the strength of his commitment to the movement.
If the prime minister is to continue on this promising path, he must continue to pressure rogue militia groups and restrict their access to financial support. If militias lose power and influence, they will no longer be able to intimidate civic activists and voters which will in turn provide more room for civic engagement in Iraqi politics. Secondly, al Kadhimi must pressure parliament and political blocs to finalize the articles and amendments of Iraq's new election law. Iraq cannot implement elections until the law is negotiated and confirmed. Finally, the prime minister must continue to implement financial reforms that reduce duplicative salaries in Iraq's bloated bureaucracy which has stymied Iraq's democratic development and destroyed the government's finances.
IRI's qualitative research and civic education programming in Iraq is helping local and national leaders and civic activists capitalize on this unique political moment. In preparation for the country's upcoming elections, IRI will leverage its expertise and extensive in-country network to prepare voters and activists to participate in parliamentary elections, and to equip politicians to develop campaigns focused on the priorities of their constituents. In doing so, we hope to support the Iraqi people in translating protest to policy.
The greater the success that reformers see in the coming months, the more likely it will be that they become the targets of increased violence and intimidation from Iranian-backed militias in the coming months. However, the momentum is with the reformers, and Mustafa al Kadhimi has indicated that he is prepared to weather public pushback and increased violence from militias. If he can remain on this path, there is reason to hope that Iraqis may be writing a new – and more promising – chapter in their troubled history.
*Due to an error in editing, a previous version of this article referred to the Iranian backed militia group as "Ansar Allah." The text has since been corrected to reflect the group's correct name, Thar Allah.
Top