With COVID-19, Beleaguered Haiti Braces for Yet Another Crisis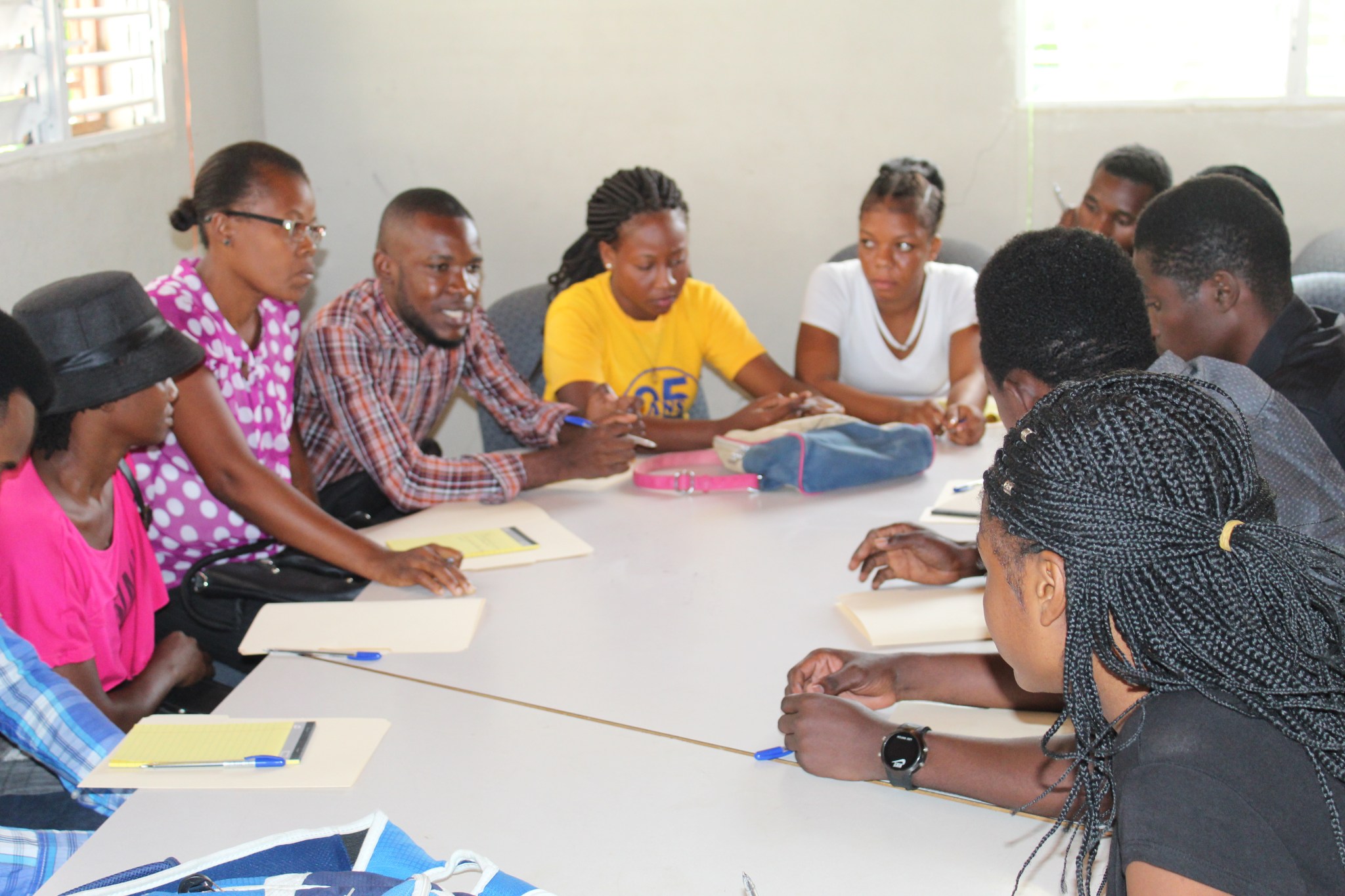 Weakened by poor economic management and corruption, Haiti's government is ill-prepared to protect its people during the COVID-19 pandemic and handle the economic and political fallout. Bolstering democratic institutions, governance and human rights will be critical in fighting COVID-19 and overcoming the country's pre-existing humanitarian crisis.
The Republic of Haiti, with its authoritarian past, has endured a fragile transition to democracy since the end of the Duvalier dictatorship in 1986. With its political instability, institutional weakness and rampant corruption, Haiti ranks 161 out of 180 on Transparency International's Corruption Perceptions Index. It is the poorest country in the Western Hemisphere, with 60 percent of Haitians living below the poverty line and almost a quarter of the population living in extreme poverty.
Lack of investment in human and social capital have stymied economic development and hindered the government's ability to adequately address the democratic deficits impacting the nation. This has led to rising insecurity and stirred citizen unrest and distrust in their leaders. A focus on democracy, governance and local government institutions can help Haiti emerge from its continuous governability crisis.
Since the inauguration of President Jovenel Moïse in February 2017, protests have become commonplace in Haiti. Unpopular policies such as tax hikes and the elimination of fuel subsidies – combined with citizen outrage over systemic corruption – have exacerbated political gridlock, increased migration and created economic uncertainty, all of which has severely impacted Haiti's governability. Mass protests gathered steam in September 2019, with Haitians calling for the resignation of President Moïse.
With the onset of the COVID-19 pandemic, Haiti faces a public health disaster on top of an already-acute humanitarian crisis. The country depends on food imports, mostly from the United States, to feed its citizens and suffers from a weak healthcare system with concerns the population will resort to homemade medications out of financial necessity. Failure to respond to the COVID-19 crisis appropriately could lead to increased lawlessness, such as rioting and pillaging, and the further disintegration of the security environment and governing institutions.
Citizen-centered government that has the trust of the public is crucial to managing this unprecedented public health crisis. Strengthening institutions, democracy, human rights and governance, therefore, should be a major focal point for foreign assistance programs responding to the pandemic, particularly in challenging environments like Haiti. Humanitarian and health assistance will ultimately not have the desired impact without strong democratic institutions to ensure these investments are being efficiently and effectively distributed. To achieve this, the international development sector should prioritize the following actions:
Assistance programs in Haiti should be centered around equipping local government and civil society organizations with the crisis management tools needed to respond to COVID-19. While development assistance is often concentrated at the national level, local leaders are the ones on the frontlines addressing citizens' concerns. Effective tools include enhancing political and administrative skills to help officials connect and better inform citizens. A lack of engagement with citizens is compounded by poor public relations and communications skills, imperative for addressing the challenges brought about from this crisis. Assistance with awareness activities and sensitization campaigns – including the use of radio, social media, videos, posters and infographics to share public health information – is also critical.
Haiti's diaspora community is another critical player. The diaspora represents 11 percent of Haiti's population, and in 2018, remittances represented 39 percent of Haiti's gross domestic product. This community, which maintains close ties to the island, can address the gaps and challenges facing the nation – financing development and humanitarian projects, offering human capital and providing the technical know-how to help shape Haiti's future.
Finally, young Haitians – who make up roughly a third of Haiti's population – must serve as agents of positive change in their communities. Civic engagement and outreach will empower them as leaders and help mitigate the ongoing hurdles facing the nation. Bridging the gap between youth and government, and challenging the status quo, is needed to improve the ongoing situation in Haiti. Youth leaders can help lead innovation efforts and provide strategies for mobilizing peers to help fight the pandemic.
In Haiti, the COVID-19 pandemic threatens to make an already-dire situation a critical one. The international community must integrate a holistic approach into any assistance provided to Haiti, with the understanding that the humanitarian crisis cannot be effectively addressed without tackling Haiti's severe governance shortcomings.
Top