Women at the Center of Ukraine's Reconstruction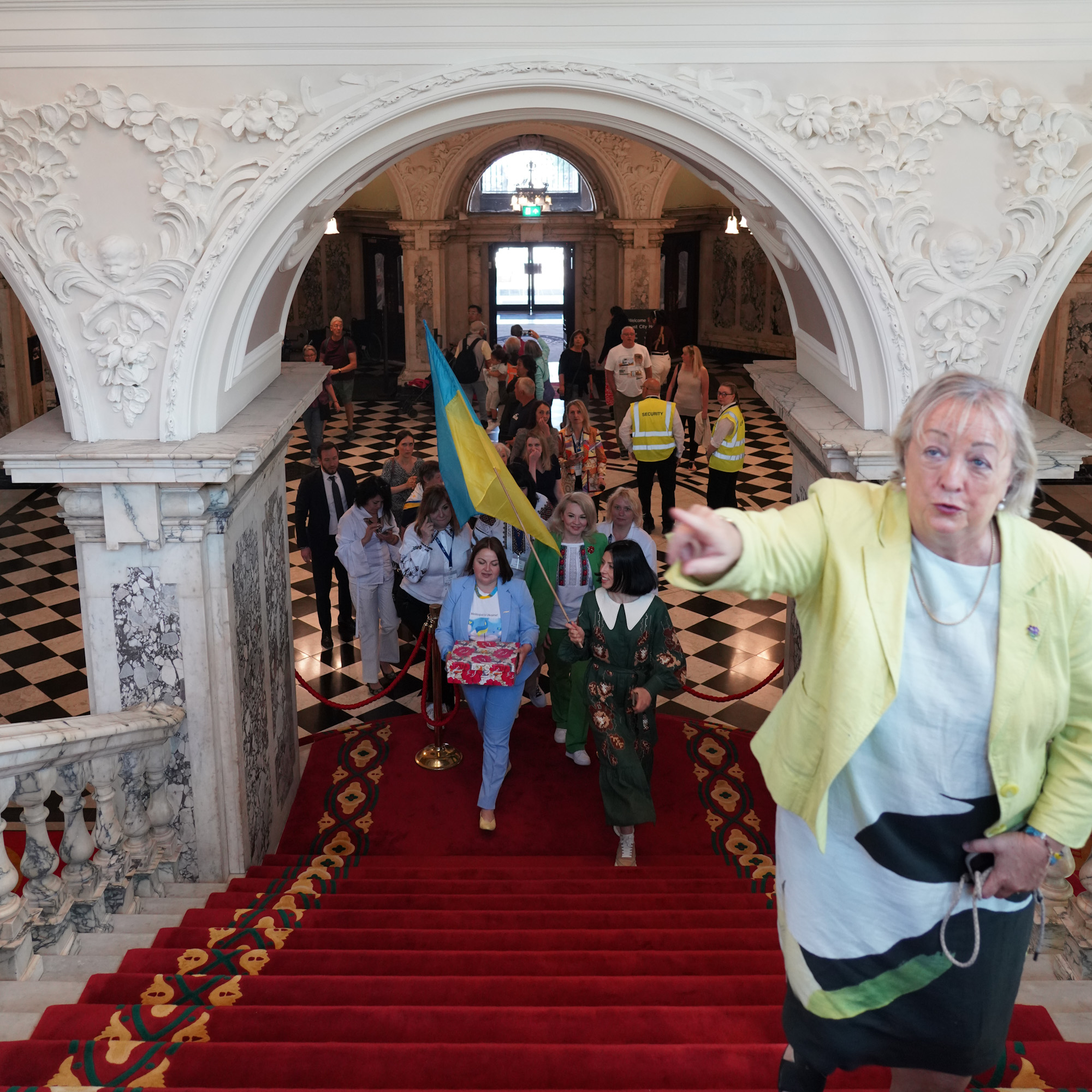 On the home front and increasingly as combatants, women are playing a myriad of vital roles in the war effort and as the backbone of families, the economy and government operations amid the Russian full-scale war against Ukraine. They are taking on new and additional roles within their communities to defend democracy, recover from the dire effects of armed violence and rebuild critical infrastructure. In the words of WDN partner Oksana Nechyporenko, "women are and will be at the center of rebuilding Ukraine."
Women are and will be at the center of rebuilding Ukraine.

OKSANA NECHYPORENKO, CHIEF OF STAFF TO THE FORMER UKRAINIAN PRIME MINISTER
To improve the capacity of and facilitate opportunities for Ukrainian women government officials to take on meaningful leadership roles in transitional justice and reconstruction processes, the Women's Democracy Network (WDN) convened the 2023 Women, Peace and Security Exchange in Belfast, Northern Ireland (NI), from May 29 – June 2, 2023.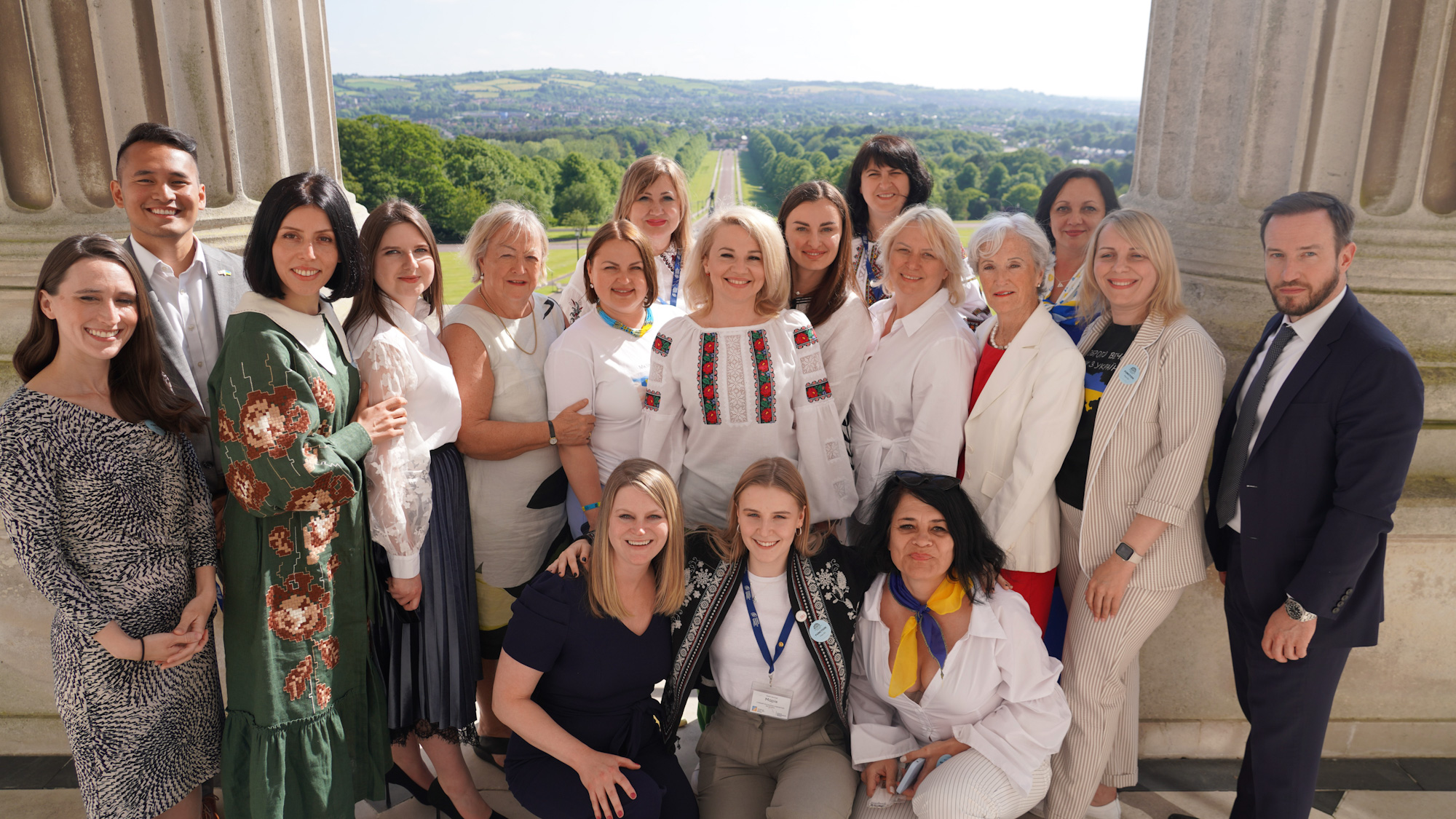 The 11 deputies and community leaders who participated in the exchange represented eight oblasts (see map below), many of whom are active members of the WDN Ukraine Country Chapter (WDN-UA).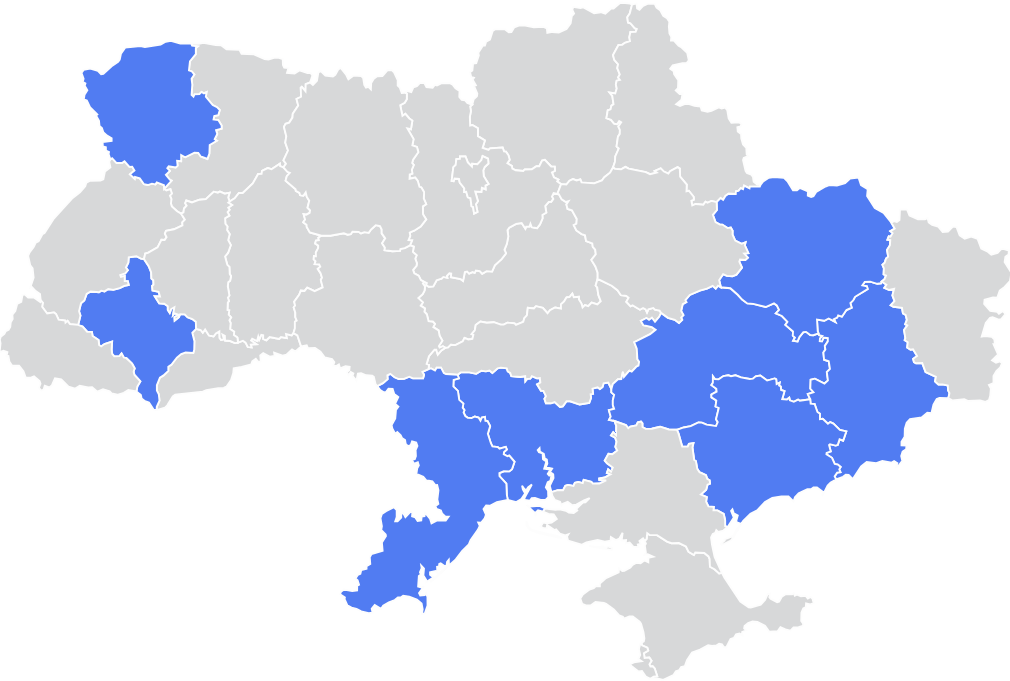 WDN-UA was formed in 2017 and connects more than 500 women leaders, deputies of local councils and officials across Ukraine to promote equal rights and opportunities regardless of gender. WDN-UA works with women politicians to reduce gender inequality and overcome patriarchal attitudes and deeply entrenched gender stereotypes.
The weeklong exchange was designed to achieve the following learning outcomes:
Recognize the immediate and long-term needs of war-affected victims and identify a range of potential trauma services
Distinguish accountability mechanisms for policing institutions and steps toward post-war disarmament, demobilization, and reintegration
Employ best practices in the oversight and transparent management of public reconstruction funds in local municipalities through gender-responsive budgeting
Identify effective record-keeping and audit practices to properly document and address conflict-related harms, especially violence against women and girls
Construct policy recommendations that address the needs of local municipalities and are congruent with the strategic and operational goals of Ukraine's revised National Action Plan for Women, Peace and Security (2022-25)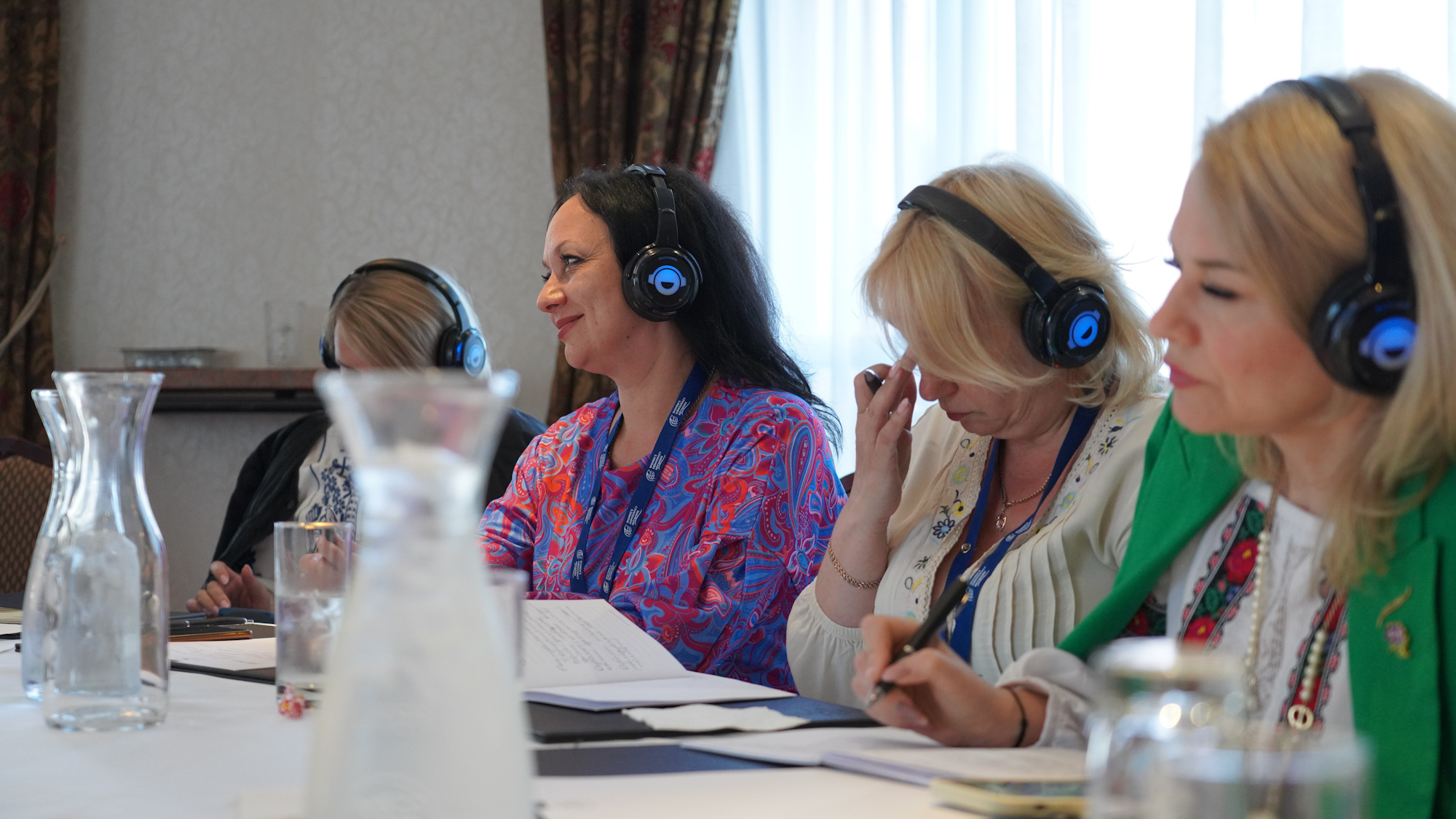 Exchange participants conversed with various stakeholders in NI, including the Belfast City Council, EU Special Programmes Body, NI Assembly, NI Audit Office, Police Service of NI, WAVE Trauma Centre and Women's Aid. Through these dialogues, four poignant themes emerged.
Centering Women in the Process
When IRI's 2023 municipal survey respondents were asked who should decide reconstruction priorities, the majority expressed their desire to have locally elected authorities take the lead in this field. This sentiment was echoed by the exchange participants, with Mariupol City Council Deputy Olha Pikhula stating, "we will not let only men make decisions. We will take our place as well… We have no other choice. It all depends on us." WDN is committed to ensuring it continues to support women subnational leaders to prepare for and pursue leading roles in Ukraine's transitional justice and reconstruction processes.
Providing Psychosocial Services
All participants noted an urgent need for psychological care for their communities, committing to advancing trauma-informed policies and initiatives in their local councils. This coincides with IRI's findings from its 2023 municipal survey, wherein more than 90 percent of respondents indicated psychological care as an immediate programmatic need for their respective cities. Since the start of Russia's full-scale invasion of Ukraine in 2022, WDN has adapted its in-country programming, implemented through WDN-UA, to focus on providing member-led psychosocial and legal support services at no cost to internally displaced women. WDN-UA will leverage and disseminate lessons learned from the exchange among its network to advance its work and address existing gaps in interventions.
Establish Proper Record-Keeping
Learning from Northern Ireland's struggle in this area, participants identified a need to establish good record-keeping practices while devising a way to thoughtfully confront the absence of records due to loss of property and gaps in institutional capacity. "As local government officials," one participant stated, "it will be very important for us to keep records of everyone's stories and grievances. Northern Ireland did not do a good job with this, and we see they are still struggling with the repercussions. We need to work with local community members, educators, and the police to document every experience, story, injury, or violation on any account so that they can later find redress." WDN will virtually connect these leaders with other experts in government and civil society to identify best practices and potential solutions.
Inspiring a Shared Vision
One of the participants posed, "How do we build an even better Ukraine? We need to take this opportunity to create action plans to get our youth back." Using Melitopol's "Emergency Recover" and Mariupol's "Mariupol Reborn" action plans as examples, participants shared ideas around how they can take a leading role in developing clear strategies and timelines for the reconstruction of their cities and regions. Leveraging its strengths in forging effective networks, WDN connected three displaced participants with one another to collaborate on an initiative to conduct forums with youth refugees to gather input on what would support them to return to and invest in Ukraine after the war.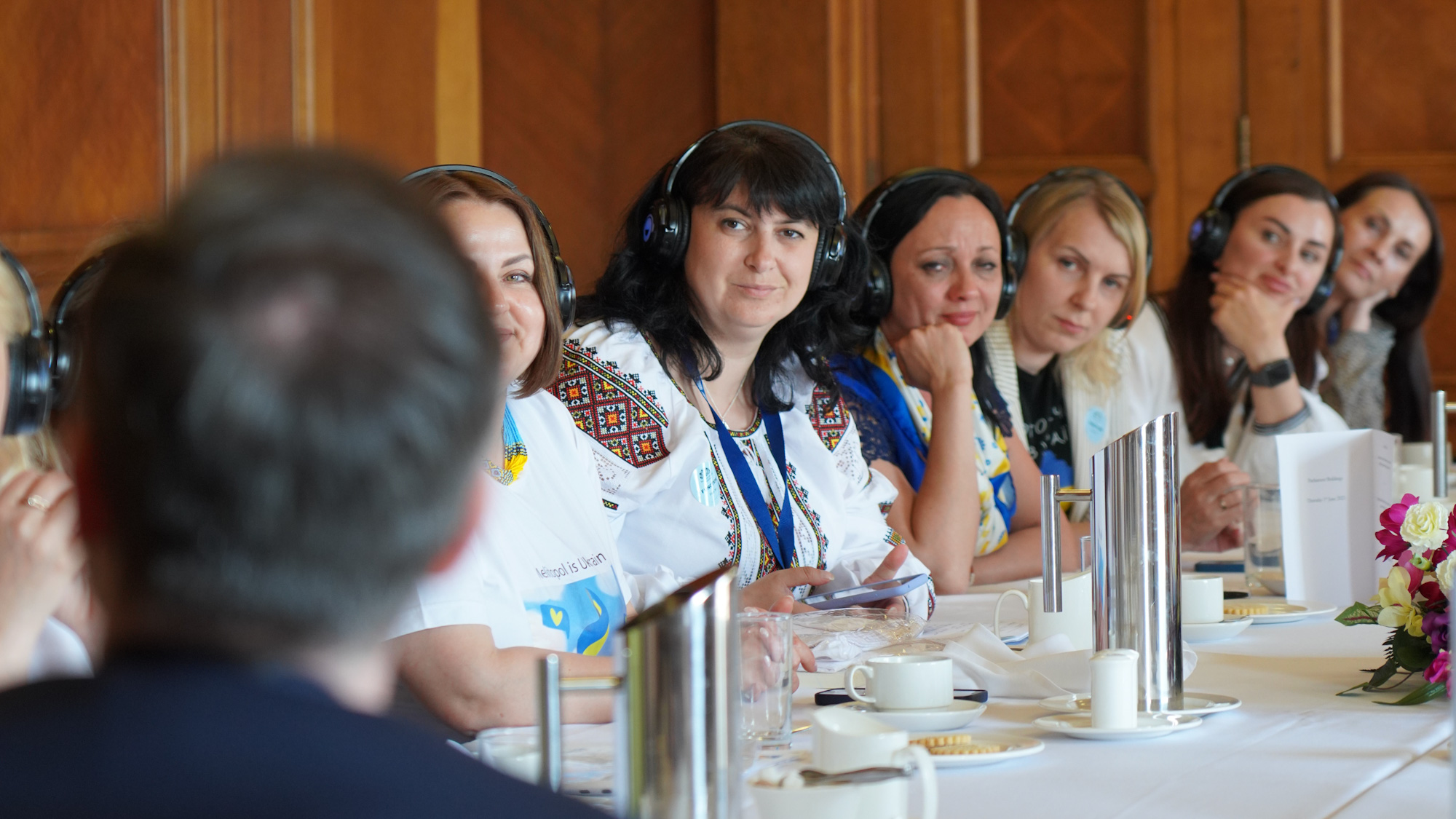 Top