As the assumed primary caretakers, and with jobs largely unavailable, informal trade is the primary employment of Haitian women, who are considered the 'Poto-mitan,' or 'backbone,' of their communities. As in most societies, Haitian women have traditionally carried the brunt of family responsibilities, including child-rearing and economic support. Many women, especially those who have not had the chance to study, take the role of informal merchants, selling agricultural products and other basic necessities.
To find customers, many of these women sit in a market, displaying their products on the ground or on a shelf. There are also those, however, who are mobile merchants, carrying their goods on their heads through their communities. They promote the sale of their products by walking through the streets without a fixed destination, shouting what they are selling to potential consumers. Most often, they offer food, cleaning supplies, and other miscellaneous, yet necessary, items. Many people rely on this convenience, forgoing journeys to the market and waiting for one of these sellers to pass.
These women merchants provide a vital service to their communities, taking on the arduous, yet informal, role of miniature economic engines that keep their communities vibrant. Although they provide this fundamental service to their communities, the women are not provided the same protections granted to formal workers, such as government pensions, health or business insurance, or other guarantees that help to secure workers' livelihoods. This lack of protection is even more concerning considering the risk these mobile merchants take as they face street hazards such as vehicle traffic and crime, losing their goods, or suffering the consequences of fatigue after a long day's work. Although communities are heavily reliant upon these women, Haitian institutions, including its government, are unresponsive to these women's rights.
In a democratic society, all sectors seek and are entitled to representation. No social group should be excluded from the democratic process, including informal merchants. The International Republican Institute (IRI) embodies this principle through our programmatic efforts all around the world. In Haiti, for instance, IRI engages women, and men, of all socio-economic status through our Ideathon programs, where they participate in trainings in leadership, sustainable community development, project management, among other notable skills. Subsequently, the youth create gender-inclusive teams that compete amongst themselves by developing initiatives that aim to tackle a community challenge. Ensuring this representation of both women and men on each team enhances the collaborative experience between participants and strengthens the community initiative by ensuring a diversity of perspectives during its development.
These trainings and competitions equip Haitian women and men with the necessary tools to advocate for themselves in their municipality and in their country. This initiative is just one example of IRI's work in Haiti to inclusively engage everyday citizens. IRI will continue to collaborate and engage Haitians through our programmatic efforts, because as they work to rebuild from recent difficulties, women in particular will play a fundamental role in leading their communities and their country, forward.
This International Women's Day, we are called to think of the sacrifices of women around the world. On this day and every day, IRI seeks to empower those with the least recognition, who are working as the 'Poto-mitan' of their communities for the betterment of their families and their country.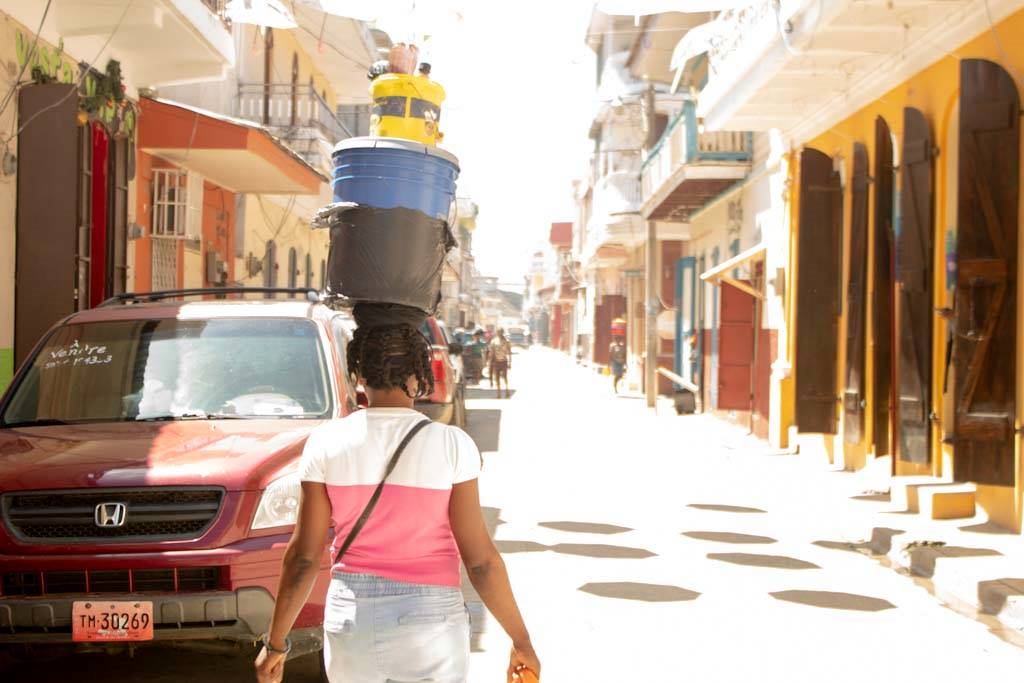 Top