Youth Forming Collective Action in the Face of Common Challenges
Building from the Democracy in Action Lab in Lilongwe, Malawi earlier this year, the International Republican Institute (IRI) hosted a separate Action Lab in Bosnia and Herzegovina (BiH) in coordination with its flagship youth network, Generation Democracy (GenDem). These Action Labs were part of a broader effort in collaboration with the World Movement for Democracy to share youth-led strategies in promoting democratic resiliency in two critical regions: Africa, where 70 percent of Sub-Saharan Africa's population is under 30, and Europe, where an unprecedented infringement of democratic values has occurred as a result of Russia's brutal war of aggression in Ukraine. During this event on October 5, 32 youth democracy activists convened in Sarajevo from Albania, BiH, Georgia, and Serbia to share their expertise in building resilient, democratic institutions and defending civic spaces.
The Action Lab came on the heels of BiH's national elections just three days prior, and was timely in more ways than one—the Balkans continue to face a worsening brain drain, continuing high inflation, and growing foreign interference. Georgia, too, faces a number of challenges, including ripple effects from Russia's war in Ukraine, deepening polarization, and a continued Russian military occupation of South Ossetia and Abkhazia.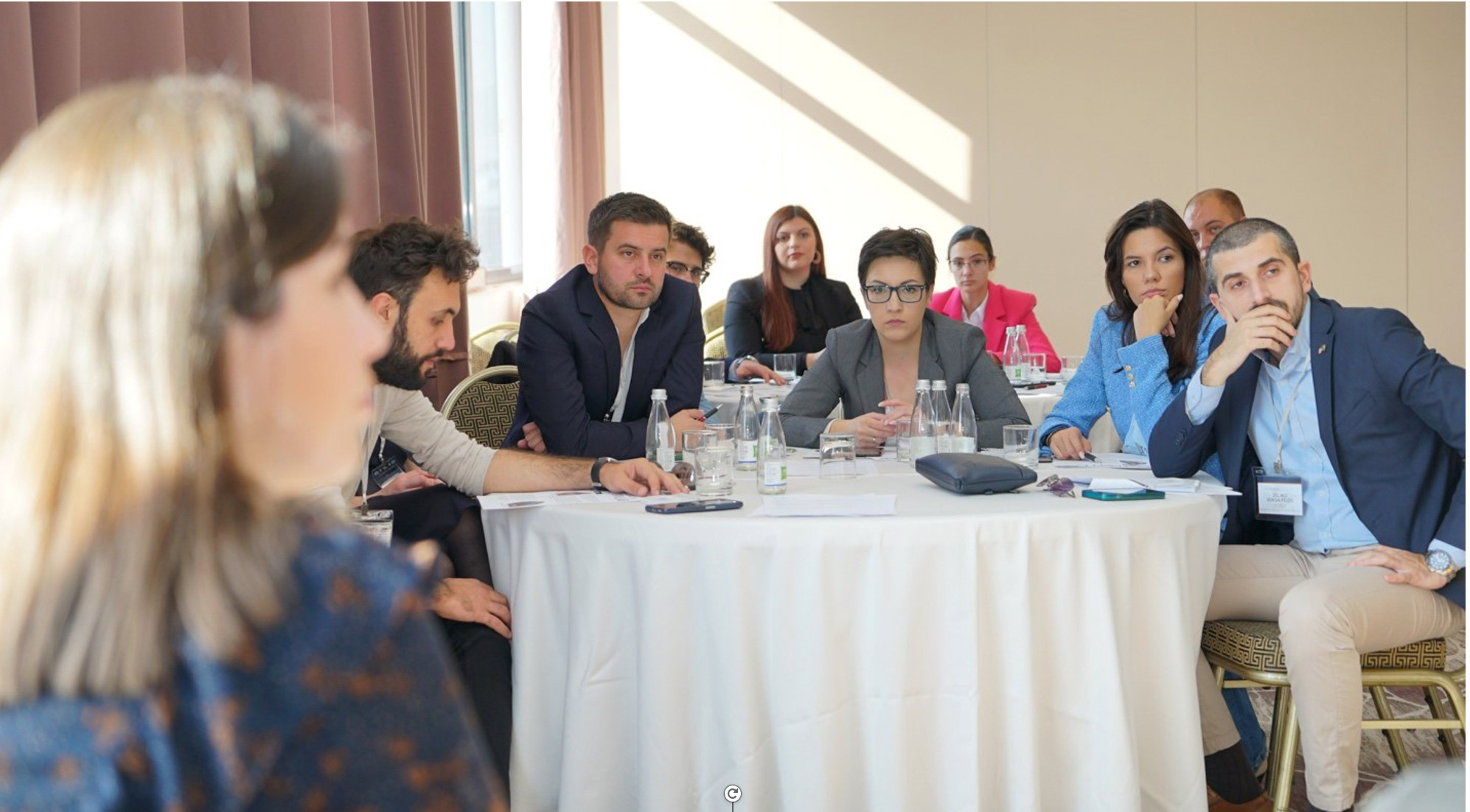 In the face of these challenges, however, stand countless youth leaders who are ready to help address these growing threats to democratic prosperity. Europe, in particular, remains a hotbed for youth activism. According to the European Commission, a majority (58 percent) of young people across Europe are active in the societies they live in and have participated in one or more youth organizations over the last 12 months.
These young leaders hold a clear-eyed view that they need not wait until tomorrow to help address the problems of today. Instead, they are taking the initiative while amplifying each other's voices and forming a collective effort. For example, one of the Action Lab's panelists, Irisa Çupa, was a candidate for the Albanian Parliament during the 2021 National Elections and was part of a group of active students who began to organize together in Tirana based on the common problem that Albanian students were facing increasingly high tuition fees for secondary education. In 2016, panelist Esma Gumberidze co-founded a women with disabilities organization, The Platform for New Opportunities. Upon entering university in Tbilisi, Esma realized how her status as a blind person was negatively influencing many aspects of her life. So, she started writing and conducting awareness campaigns, giving speeches and interviews on rights for people with disabilities.
Panelist Vedrana Vujović has long been active in politics in her hometown of Sarajevo, where she was recently elected to office as a representative in the Sarajevo Canton Assembly. Prior to this, Vedrana was actively posting and sharing digital content, often in real time, about cross-party political activism through her podcast, Democracy Fight Club. These panelists have repeatedly proven that youth leaders around the world can in fact be powerful agents of change.
During the Action Lab in Sarajevo, Irisa, Esma, and Vedrana shared the status of democratic resiliency in their countries using a strengths, weaknesses, opportunities, and threats (SWOT) analysis model. Following the presentation, participants worked in small groups to think through how they could solve critical challenges and capitalize on opportunities highlighted by the panelists. Through subsequent exercises, these shared solutions prompted participants to independently think about how they could apply these ideas to their community's context. This approach is based upon IRI's staunch belief in elevating youth leaders as experts of their own reality, creating space for peer learning opportunities that encourage members to share their expertise freely.
The Democracy in Action Labs in both Malawi and BiH have provided a key platform for young people to share ideas and build cross-continental alliances, and both Labs played a role in inspiring more active participation across civic spaces. Through these connections, as well as supplemental activities and trainings by GenDem, IRI remains invested in elevating youth as agents of change and equipping them with the tools needed to better their communities and drive forward meaningful progress.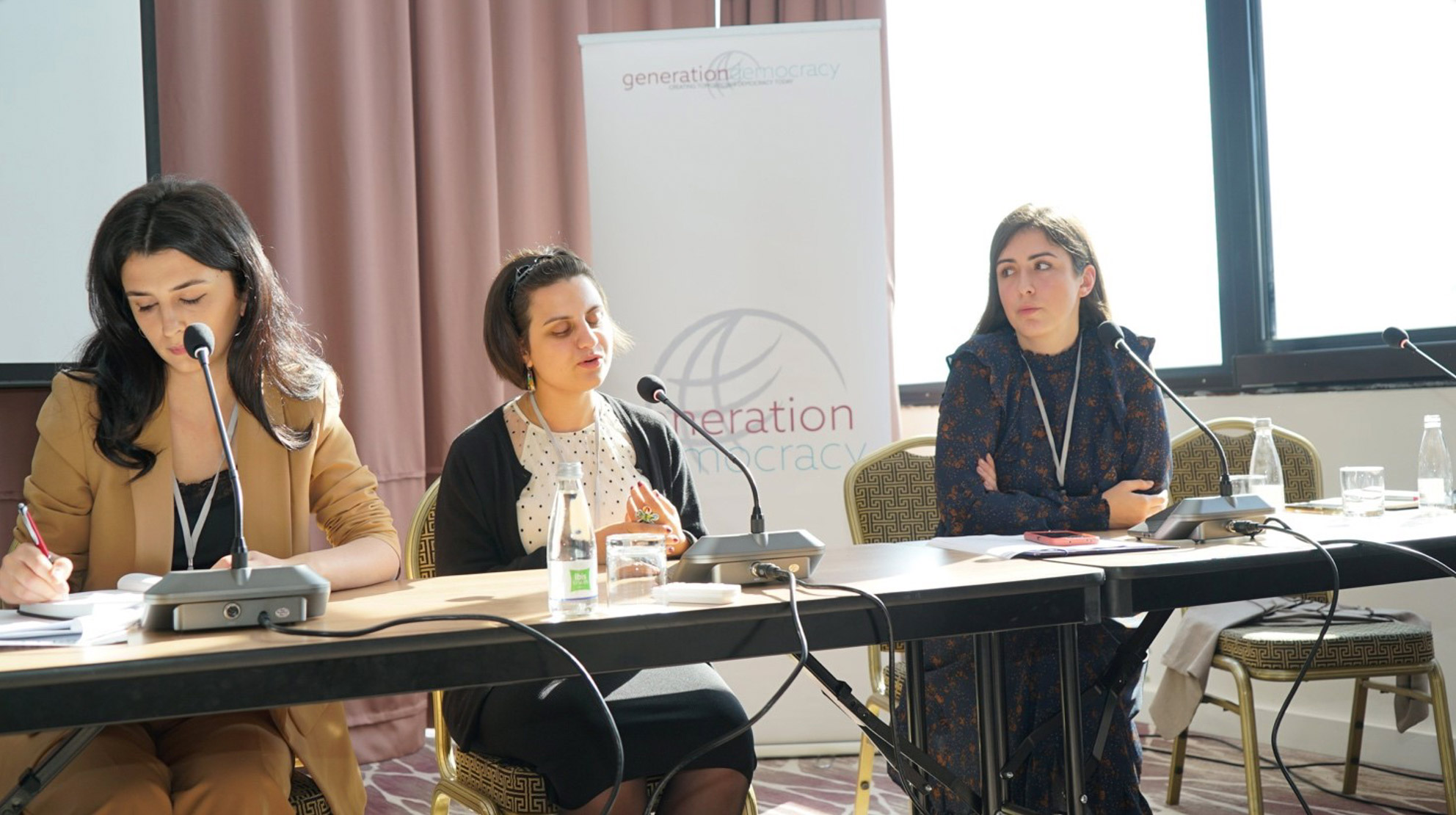 About Generation Democracy
The Generation Democracy is the International Republican Institute's flagship Youth Network that comprises over 300 youth from 81 countries—all of whom are testing, replicating, and scaling new ideas to advance the meaningful participation of youth in decision-making processes.
Through the GenDem network, young people are building the leadership skills needed to become the next generation of democratic actors in their communities and countries, leading to more robust and youth-friendly policies. Generation Democracy is made possible through the support of the National Endowment for Democracy.
Top