Georgia recently completed the first round of its 2016 parliamentary elections.
While there was much to praise in terms of how the elections were conducted, for the first time in my almost nine years of observing elections here with IRI, our statement noted concerns over "culture of mistrust."
In our meetings during the days leading up to the elections, IRI observers heard accusations from all sides clearly showing how much politicians and party supporters mistrust each other. These practices didn't end with observers and their meetings. In fact, during the final pre-campaign weeks of the campaign, we saw the major parties throwing accusations at one other rather than telling the voters how their lives could be made better.
This culture of mistrust is reflected in the polls IRI has recently conducted. Our February 2013 poll showed 43% of the people had a favorable opinion of parties whilst 41% said they had a negative opinion. On the other hand, in the IRI poll conducted in March 2016, only 16% of the population had a favorable opinion of political parties, while 75% now said they had an unfavorable opinion.
I believe this mistrust hampers Georgia's path to full and effective democracy. However, are politics doomed in Georgia? Absolutely not. In part we have the country's youth to thank for that. In a campaign environment where this culture of mistrust was evident the politically active youth stood out on the contrary.
On August 3, the youth wings of 14 political parties signed a code of conduct which agreed upon appropriate campaign behavior; and to their credit, the youth got together and crafted the document themselves. In 2012, IRI supported the formation and activities of "Youth for Fair Elections"- a coalition of 12 youth wings which worked together to target youth for GOTV. The day after 2016 parliamentary elections, IRI President Mark Green met with young political leaders from both ruling and opposition forces. Two of the participants were even majoritarian candidates for opposing parties. Youth have managed to work together even in competitive and tense environments.
How is it then in the polarized political environment that young Georgia political leaders are building relationships across party lines? IRI has conducted a multi-party youth debate program since 2010 as well as other multi-party conferences and trainings/schools. Young leaders emphasize that they have professional- even friendly relations – with opposing parties' youth. They have built relationships in which this distrust isn't a factor. As they say 'all politics is personal' and this is true even with politicians' relationships.
Youth relationships offer a hope that the culture of mistrust in Georgian politics will be broken down and IRI will continue to assist by continuing our intensive youth programming. Watch for the next series of youth political debates in early 2017.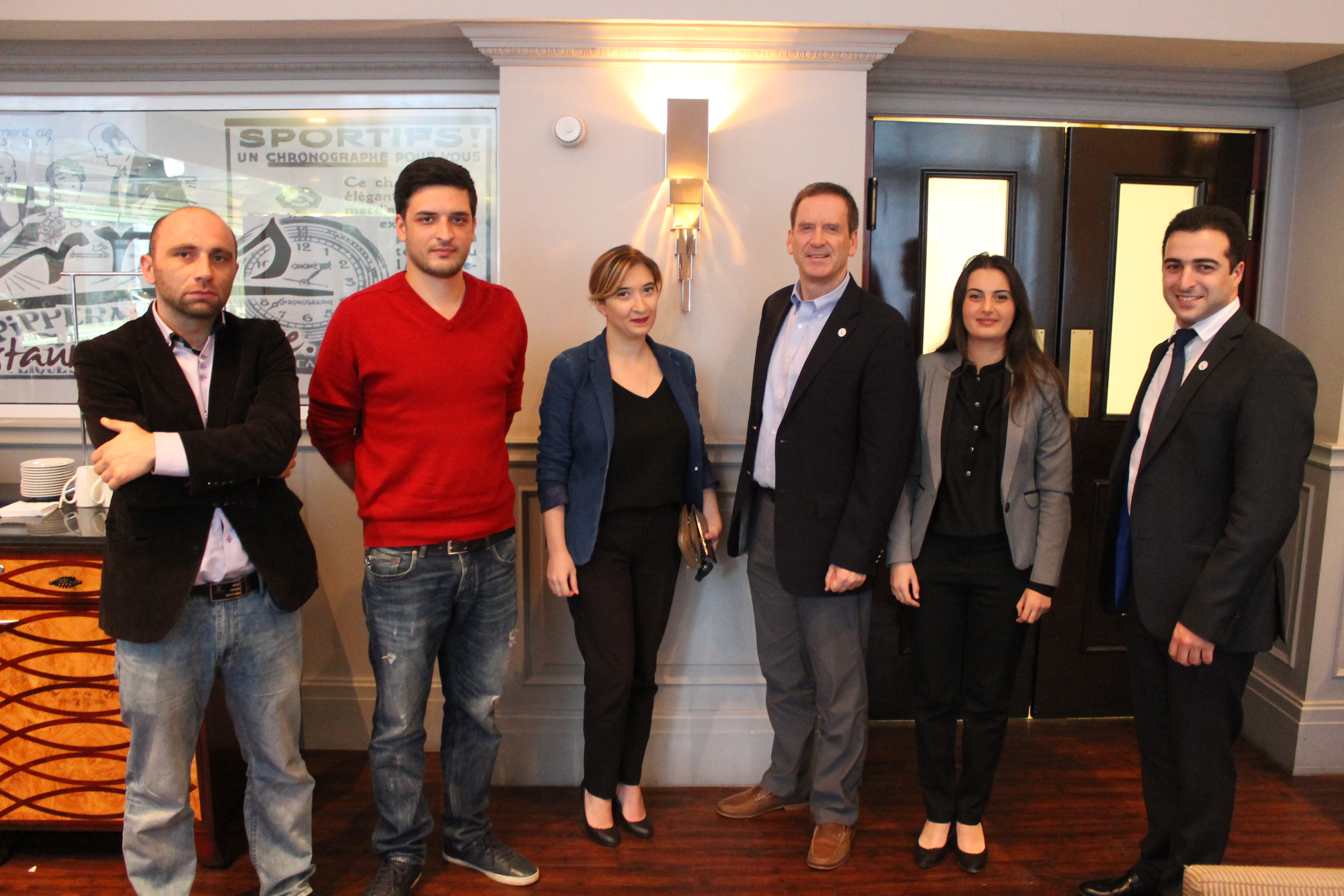 Top