Around the world, young consumers of news are having trouble distinguishing credible sources from unreliable ones; this is becoming an increasing challenge for Tanzanian youth. Misinformation and disinformation continue to threaten democracies, as the accessibility of this disinformation continues to spread and flourish.
The disinformation challenge in Tanzania is caused by a multitude of reasons such as: uninformed youth; unemployment; apathy; negative religious rhetoric; limited creative physical spaces for youth to engage, network, create and dialogue; substandard media reporting, limited freedom of expression and censorship.
Global youth networks such as Generation Democracy and the Young African Leaders Initiative (YALI) can help support these initiatives, and most importantly connect youth who are the frontlines of tackling disinformation. These networks also offer young leaders the opportunity to present their ideas to a global audience and identify opportunities to scale youth-led initiatives to address disinformation and promote high-quality journalism.
Through Generation Democracy, I was able to present and learn about the work of other young leaders who are working to address the rise of disinformation in the era of new technology at the 2018 RightsCon expo in Toronto. There is an undeniable need for young leaders and youth led organizations to understand how to combat disinformation in their communities, as well as to learn from each other's experiences.
A number of youth organizations in Tanzania have been working to positively overcome the disinformation challenge. The Tanzania Bora Initiative (TBI) for example, a youth-led nonprofit, strives to champion equal opportunities for political and civic participation by creating peaceful and sustainable platforms that enable youth, including adolescent girls, young women and people with disabilities, to challenge the status quo and create solutions and tackle development gaps through innovative approaches.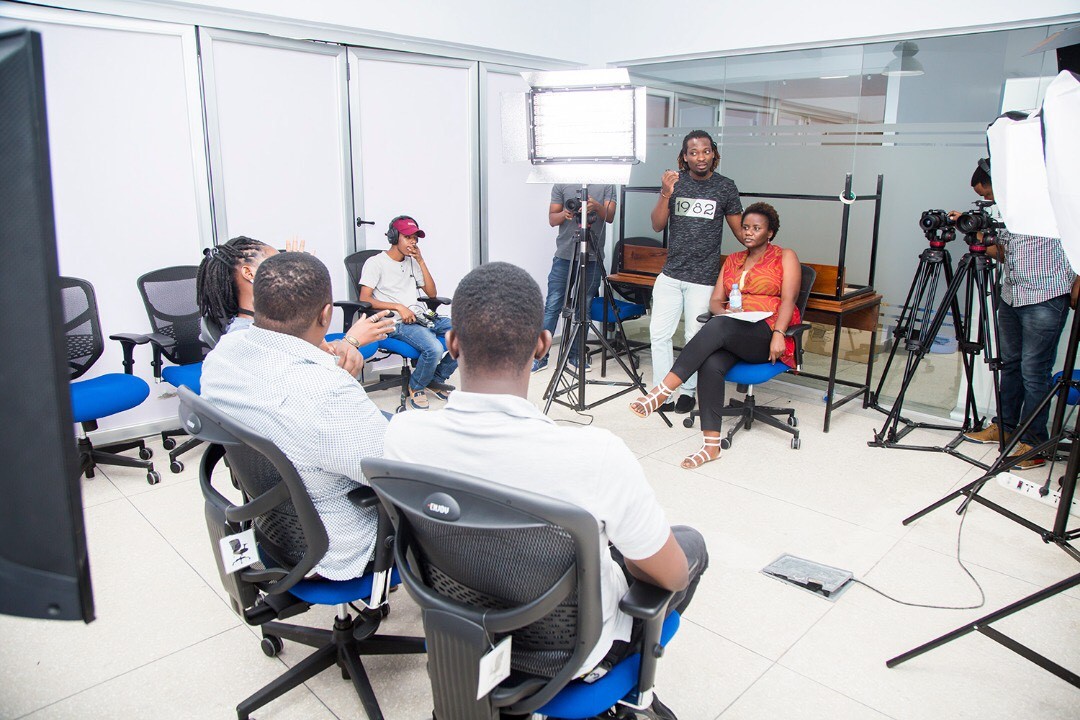 TBI currently produces nine TV shows, two radio shows, dramas and countless civic related songs by working alongside young journalists and artists to promote editorial integrity in journalism, better media policies and laws. Currently, TBI is developing a trusted one stop shop for information online, that has both educational and entertaining content. Ultimately, TBI hopes to develop a youth-focused station with tools to check facts.
TBI also produces content and explores new mediums and outlets to help engage constructive youth engagement in civic and democratic processes. Sample products include the Data za Kitaa TV Show that champions Data Journalism; Serikali Yangu Project that supports and prototype information platforms that inspires youth to acquire better leadership, livelihood and life skills; #Uchaguzi2015, a civic education media campaign that inspire constructive and effective civic engagement movements amongst youth so that they can drive their own agenda; and the Balozi wa Amani Campaign (TV, Online and PSA), a project that works with religious leaders and youth peace ambassadors to create counter narratives that champion a culture of peace and tolerance. Other platforms we promote include LoveArts Tanzania, an innovative and creative Hub that provides creative spaces and intergenerational dialogue.
Youth are the guardians of Information, and on the vanguard of testing and piloting new technology to help promote greater media literacy. Now more than ever, it is important for international donors, and organizations to help support youth-led initiatives focused on creating safe online spaces to tackle disinformation, while promoting quality content, and this should be done while partnering with young people.
Top