Georgia Poll Reflects Widespread Concern over Economic Issues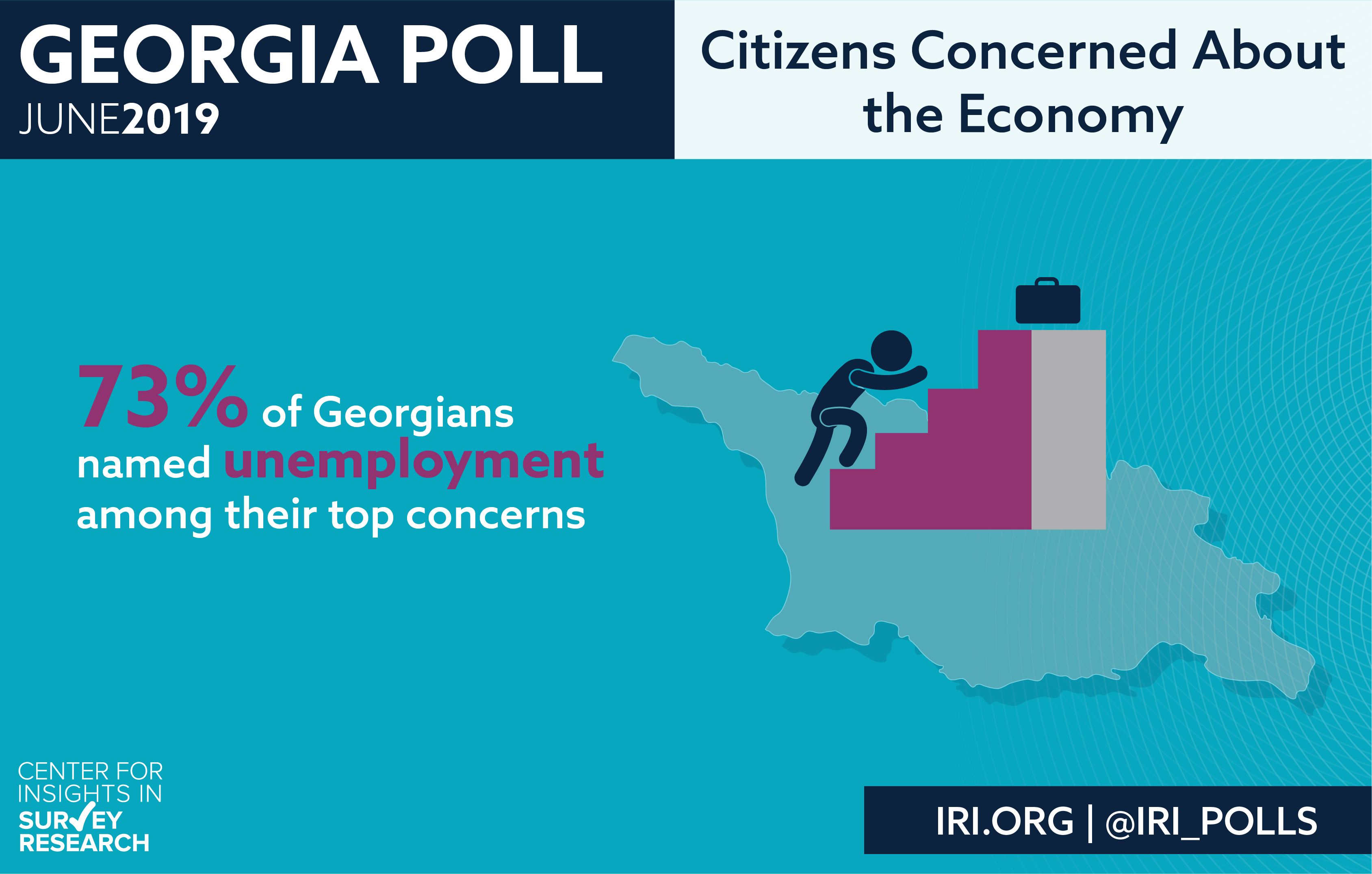 Tbilisi, Georgia—A new nationwide public opinion survey of Georgian citizens by the International Republican Institute's (IRI) Center for Insights in Survey Research shows that a large majority of Georgians regard unemployment and other economic issues as the most important problems facing the country and reflects a significant concern over ongoing Russian influence.
---
This
survey
does not capture the aftermath
of protests
that
began
on June 20
.
The survey does
,
however
,
demonstrate
a significant level of disenchantment
with government attitudes toward Russia
and frustration at economic and political stagnation across a broad spectrum of the Georgian population.
"Georgians are worried about the economy, and many see their own economic situation deteriorating," said IRI Regional Director for Eurasia Stephen Nix. "Left unaddressed, feelings of economic stagnation can lead to a very fragile political environment, especially when accounting for ongoing pressures coming from Moscow. It is of paramount importance that all parties come together to address these basic and long-standing voter concerns."
Seventy-three percent of Georgians identified unemployment as one of the biggest problems facing the country, followed by the cost of living (34 percent) and poverty (28 percent). Consistent with last year's findings, 40 percent of Georgians noted that their financial situation has remained unchanged over the last 12 months, and 49 percent of said that their financial situation has worsened over the same period.
This sense of pessimism was echoed in Georgians' assessment of the government's performance. Twenty-six percent of respondents struggled to name a government accomplishment, and 35 percent said that the government had no accomplishments. The most frequently named accomplishment was healthcare reform, named by 15 percent of respondents. No other accomplishment rated more than 4 percent of all spontaneous mentions, and jobs and employment were not mentioned.
The findings of the survey indicate that the Georgian public is concerned about the ongoing poor state of relations with Russia. Some 71 percent of Georgians said that Russia's aggression toward Georgia is ongoing — a level last reached in February 2014 — and the majority of Georgians regard Russia as Georgia's greatest political and economic threat. Moreover, 52 percent of respondents do not believe that the current government has handled the relationship well.
Methodology
The survey was conducted on behalf of the International Republican Institute's Center for Insights and Survey Research by Dr. Rasa Alisauskiene of the Baltic Surveys/The Gallup Organization, with the fieldwork carried out by the Institute of Polling & Marketing. Data was collected throughout Georgia between May 20 and June 11, 2019, through face-to-face interviews at respondents' homes. The nationally representative sample consisted of 1,500 permanent residents of Georgia aged 18 or older and eligible to vote. The margin of error does not exceed plus or minus 2.5 percent for the full sample, and the response rate was 68 percent. The survey was funded by the U.S. Agency for International Development.
Top