Innovators and Emulators: China and Russia's Compounding Influence on Digital Censorship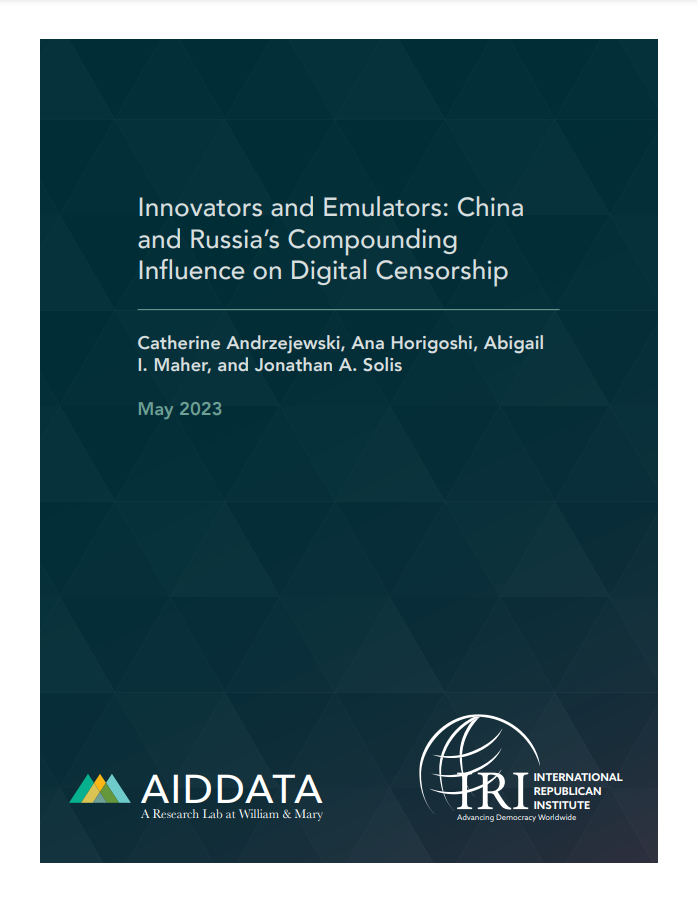 Authoritarian governments, like those of Russia and China, increasingly serve as role models for autocratizing states and export their tools of repression globally. These tools include methods and tactics used to limit and restrict free expression and press.
As digital citizen engagement and online media grow, authoritarians seek new models, tools, and strategies to censor and restrict these forms of expression. Ultimately, the scale of digital media and speed at which new frameworks emerge means that even high-capacity states cannot monitor and censor all information, authoritarian regimes seek to induce citizen self-censorship in the digital information space. This report seeks to develop an understanding of how both autocratic regimes and backsliding democracies are learning from and emulating the established authoritarian powers of China and Russia. The report maps out common authoritarian tools of digital censorship used by China and Russia. Then, the degree to which five "emulator" countries have been influenced and implemented these tools is examined. These five countries – Azerbaijan, Nicaragua, Serbia, Turkey, and Uganda – were chosen for their geographic diversity along with their differing degrees of autocratization. All five are also battlegrounds for influence among China, Russia, and the West. Finally, the report summarizes which lessons emulator countries may be learning from the "innovators" along with key findings and takeaways.
Top