IRI Report on Municipal Elections in Georgia Highlights Impact of Electoral Reforms, Worrisome Trends during Campaign Period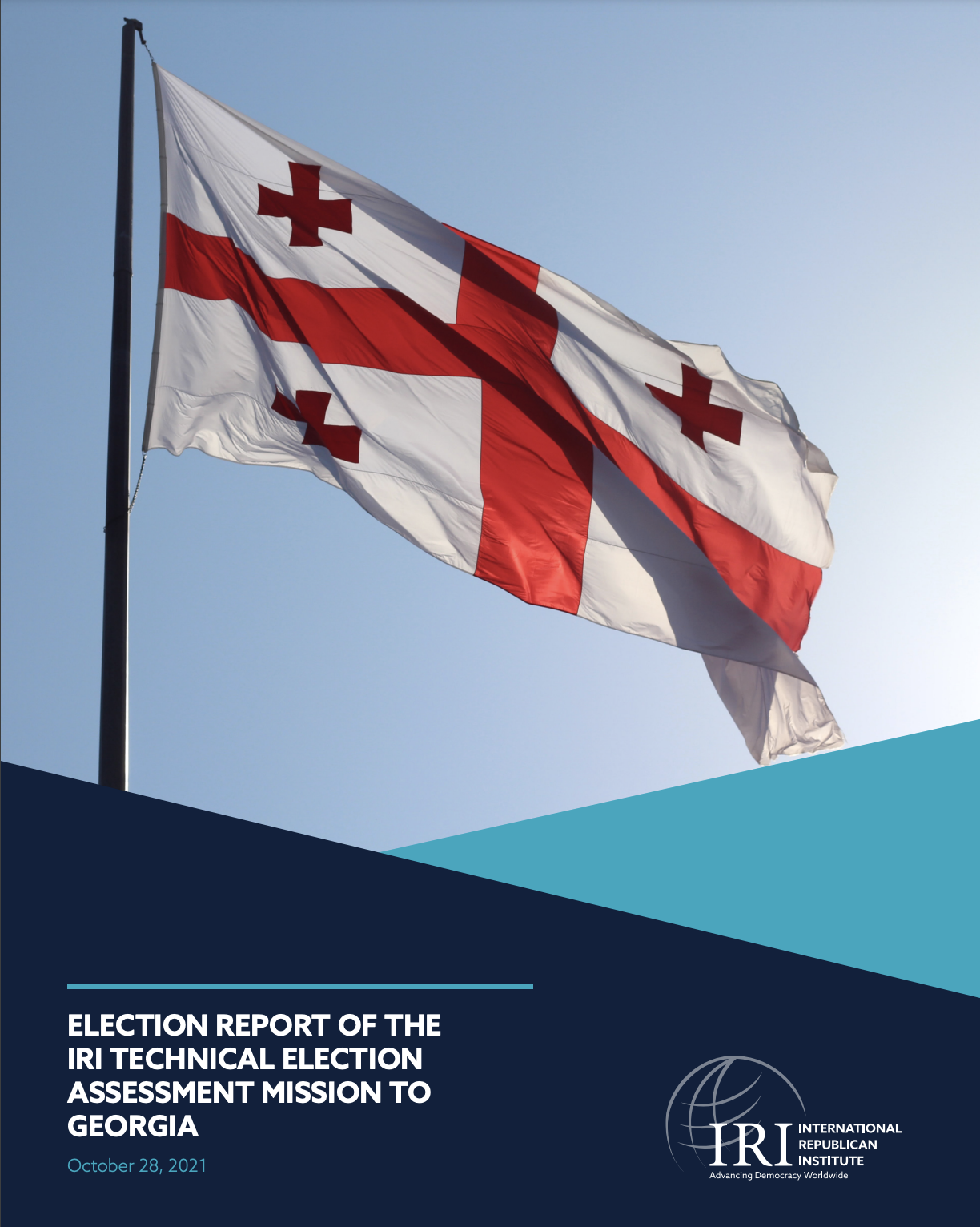 Executive Summary
The International Republican Institute (IRI) conducted an international Technical Election Assessment Mission (TEAM) to assess the October 2, 2021, municipal elections in Georgia. The mission began on September 6, 2021, and builds upon IRI's more than 25-year partnership with Georgia, including previous election observation and assessment efforts over the last decade. IRI's mission focused on key aspects affecting electoral integrity, including election administration and implementation of the 2021 electoral reforms, media freedom and transparency, political party campaigns and campaign finance, and inclusion of underrepresented groups in electoral processes. IRI stands with the people of Georgia on their journey to democratic consolidation and hopes that the findings and recommendations presented in this report contribute positively to improving electoral integrity in the short and long term.
The municipal elections followed the passage of reforms to the Election Code in June 2021 in line with the EU-mediated April 19 agreement. The reforms included changes in the composition and selection of members for election commissions, pre-election campaigning, the voting process, vote tabulation, electoral dispute resolution and notably, an increased number of proportionally elected candidates and a reduced electoral threshold for sakrebulos ("municipal councils"). Nevertheless, recommendations made in the joint opinions issued by the Venice Commission, the OSCE Office for Democratic Institutions and Human Rights (OSCE/ODIHR) and citizen observers remain unfulfilled.1
The pre-election period was vibrant and politically competitive with some incidents of violence. Political parties and candidates were able to organize and campaign, and citizens had access to a variety of sources for political news and information. However the period was marred by an insufficient number of substantive candidate debates, intimidation and harassment of journalists, candidates and opposition supporters, and a highly polarized media environment which centered election content on personalities and partisan rhetoric rather than local citizen concerns.
During the municipal elections, 64 mayoral races and 2,068 deputies of sakrebulo constituencies were contested. On October 2, over 1.8 million of Georgia's 3,497,345 eligible voters cast ballots, of which 53.58 percent were women, representing a more than six percent increase in the total number of voters between 2017 and 2021. As a result of the highly competitive first round of the municipal elections, 20 mayoral runoff elections and 42 majoritarian runoff elections will take place on October 30.
Credible observer groups and numerous interlocutors with whom IRI met reported various irregularities, including political party workers recording voter presence at polling stations within the 100-meter polling station perimeter, violations of secrecy of the vote, failure to properly check and ink voters, and failure to comply with the procedures for vote counting and compiling summary protocols. Interference with citizen monitoring efforts, including threats against observers, was also reported by all major observation organizations. Weaknesses were also identified in the management, verification, and certification of results at the precinct level. 
Footnotes
The first one was issued on April 30, 2021. The second one was issued on May 21, 2021.
Top