Malaysia Poll Shows Confidence in Democracy, but Concerns about Democratic Processes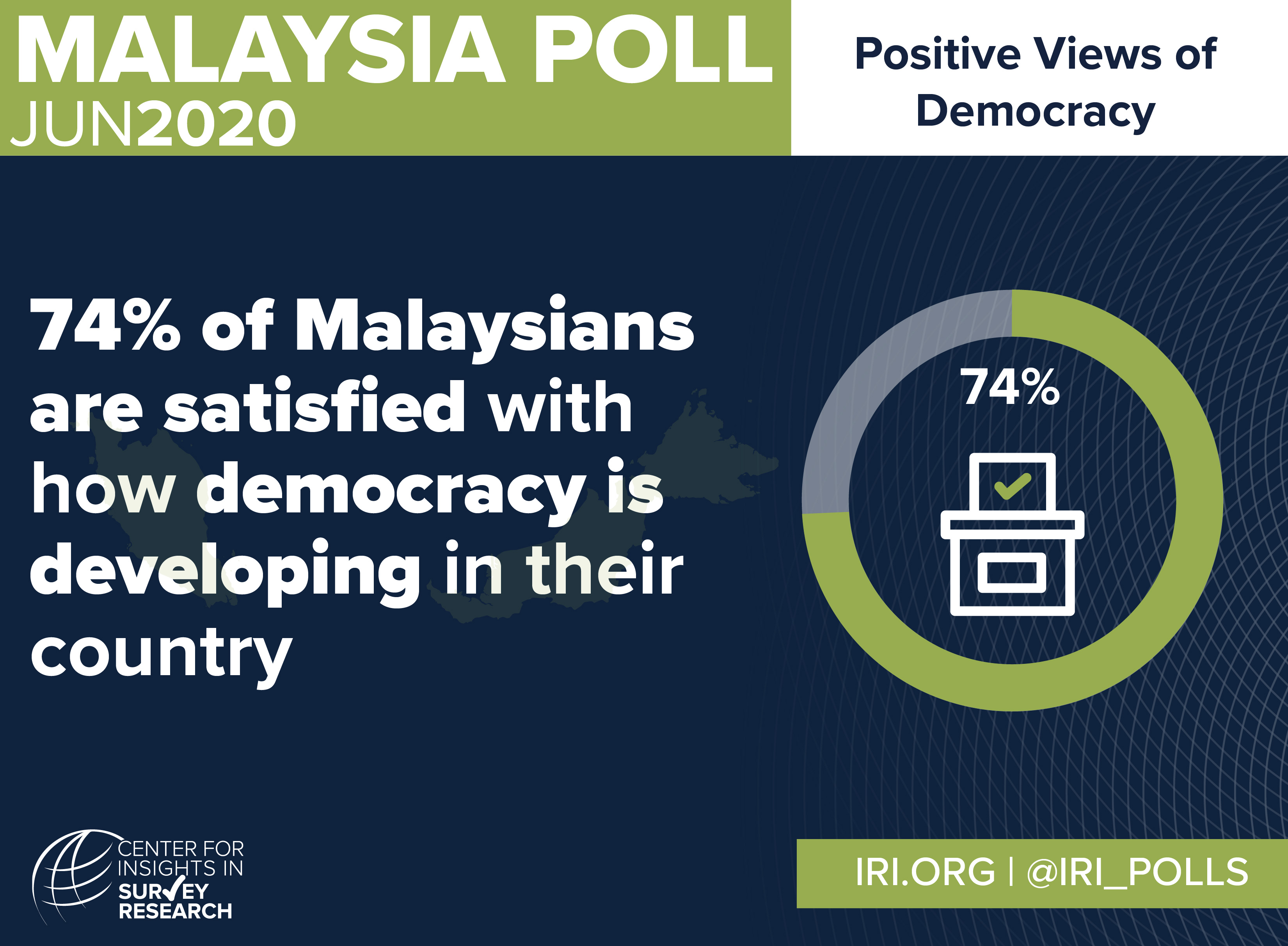 Kuala Lumpur, Malaysia – A new nationwide survey of Malaysia by the International Republican Institute's (IRI) Center for Insights in Survey Research reveals optimism about the country's democracy mixed with anxiety over some democratic institutions.
"Although Malaysians are very confident in their democracy, this is tempered by concerns about the integrity of political parties and processes," said IRI Regional Director for Asia Johanna Kao. "Political parties in particular must revitalize their outreach efforts to ensure that citizens – especially young Malaysians – have faith in their ability to deliver on the country's democratic promise."
According to the poll, 74 percent of Malaysians are either "very" (29 percent) or "somewhat" (45 percent) satisfied with the way democracy is developing in their country, and 79 percent believe ordinary people are likely to influence decision-making. The survey also reflects widespread intent to participate in the electoral process, with 90 percent of Malaysians either "very" (62 percent) or "somewhat" (28 percent) likely to vote in the next general election. However, 78 percent of citizens also believe Malaysia's political party choices are "too limited," and majorities in all age groups want to see "new political forces" in future elections.
Compared to other age groups, young Malaysians, aged 18 to 35, (77 percent) are the most satisfied with their country's democratic development, but more than half (51 percent) "have some concerns about the freedom of the electoral process and the safety of ballot boxes." Despite their anxiety, 91 percent of young people in Malaysia believe that the country is headed in the right direction.
Methodology
The survey was conducted on behalf of IRI's Center for Insights in Survey Research by Central Force, in collaboration with Designs, Data, Decisions (D3) and under the supervision of Redstone Scientific, between June 4 and June 15, 2020. Data was collected through a computer-assisted telephone interviewing survey using dual-frame (landline and mobile) Random-Digit-Dialing. The sample consists of 1,207 respondents aged 18+ and the data was weighted for state, gender, age, ethnicity and urbanity. The margin of error does not exceed 3.9 percent at the 95 percent confidence level, and the response rate was 14.1 percent.
Top