New Poll: Armenians Optimistic About Future, New Government
Yerevan, Armenia—A new national poll conducted in Armenia by the International Republican Institute's (IRI) Center for Insights in Survey Research reveals widespread optimism about the country's future and Prime Minister Pashinyan's government.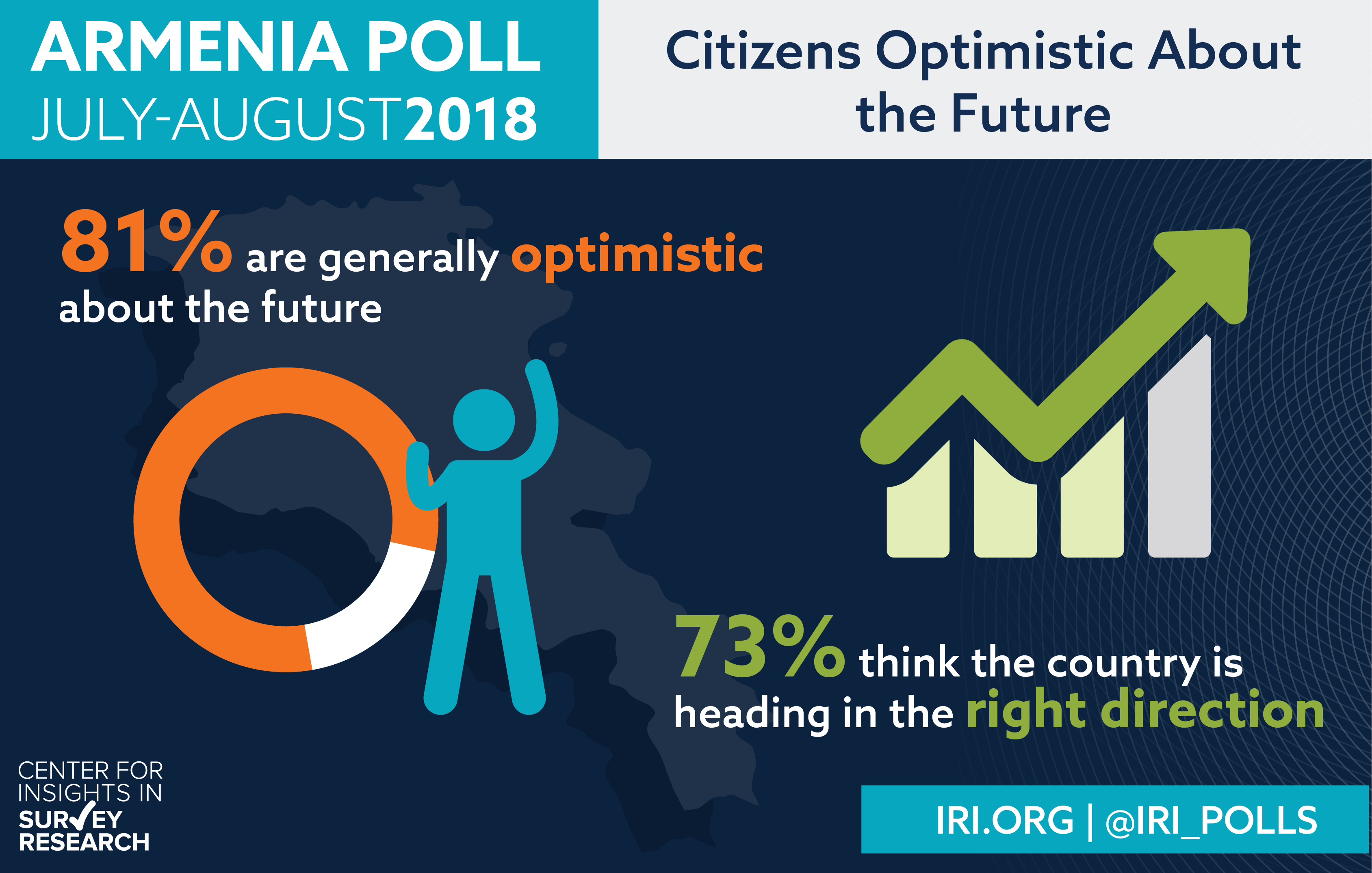 "The optimism reflected in this poll presents the new government with an unprecedented opportunity to spearhead necessary reforms and strengthen Armenia's democracy," said Stephen Nix, IRI Regional Director for Eurasia. "If the government does not act in a timely manner, it risks losing this momentum for positive change."
A combined 82 percent view the new government "very positively" (39 percent) or "somewhat positively" (43 percent). Sixty-three percent would like to see political reforms undertaken quickly, compared to 34 percent who prefer a "more gradual than not" (24 percent) or "definitely gradual" (10 percent) transformation.
A clear majority of respondents (73 percent) believe Armenia is going in the right direction, and a combined 81 percent think the future will "definitely be better" (37 percent) or "hope that the future will be somewhat better" (44 percent).
The poll also reflects strong approval ratings for anti-corruption efforts. Eighty-one percent believe that the corruption problem has improved, compared to 15 percent who say it has remained the same and two percent who think it has deteriorated. Citizens in the capital are more likely to be aware of the government's anti-corruption efforts (72 percent) than those in other urban areas (40 percent) and rural areas (45 percent).
Methodology
This survey was conducted on behalf of the Center for Insights in Survey Research by Dr. Rasa Alisauskiene from Baltic Surveys/The Gallup Organization. The fieldwork was carried out by the Armenian Sociological Association. Data was collected between July 23 and August 15, 2018 through face-to-face interviews. The sample consisted of 1,200 permanent residents of Armenia, aged 18 and older and eligible to vote. It is representative of the general population by age, gender, region and size/type settlement. The survey was funded by the U.S. Agency for International Development.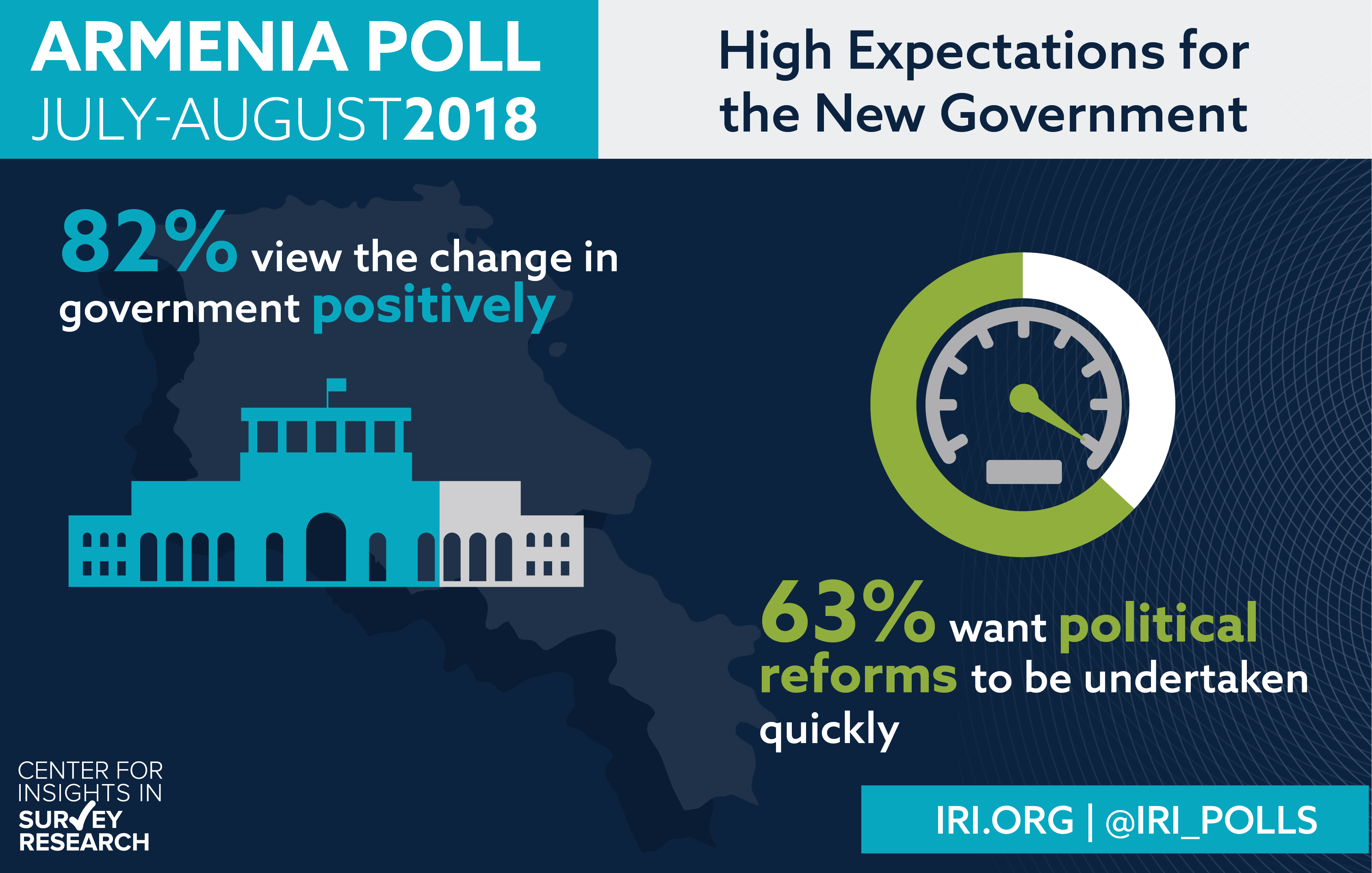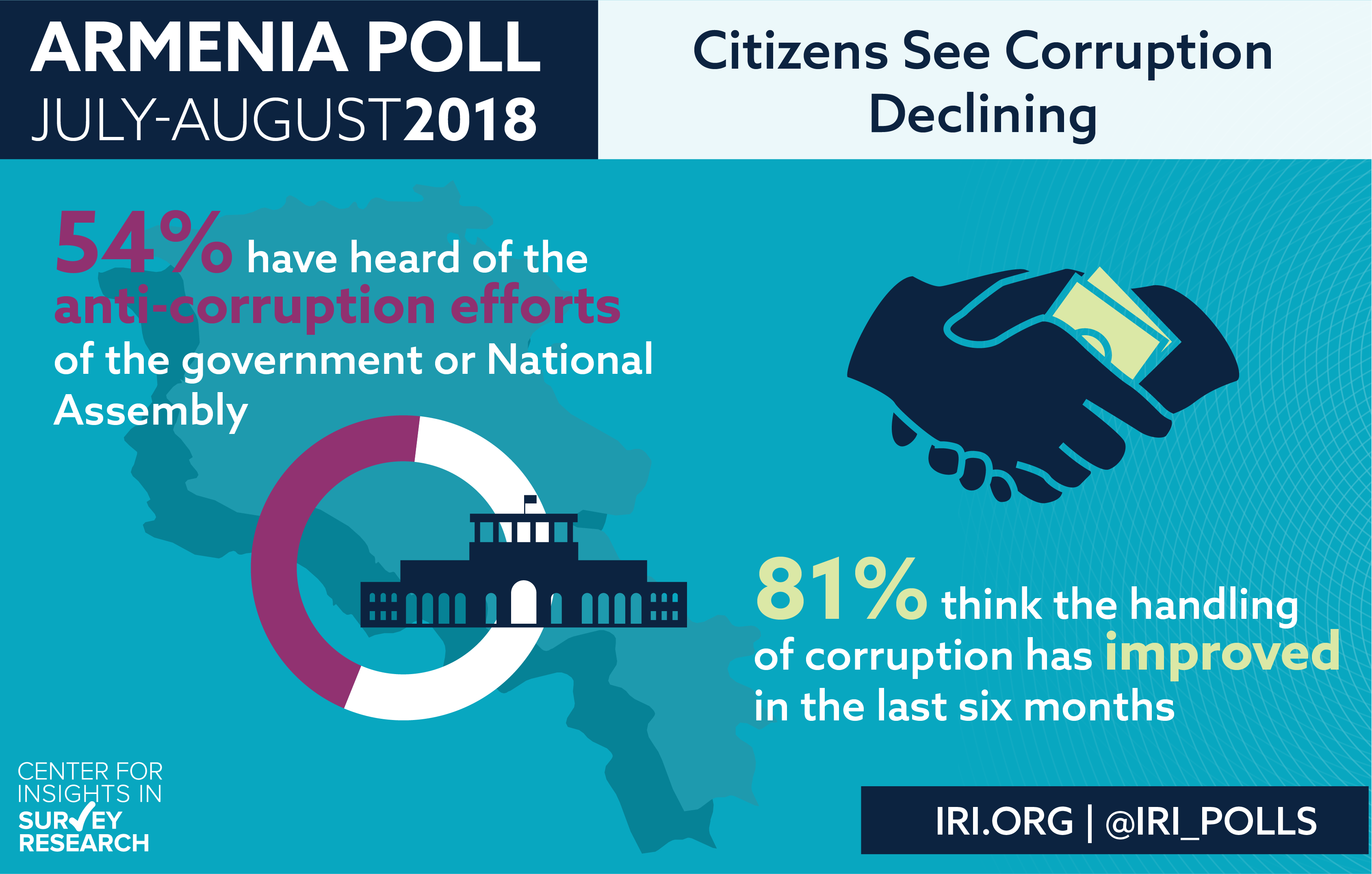 Top