New Research: Economic Anxieties and Corruption Pose Daily Challenge to Bangladeshis
Dhaka, Bangladesh—Public opinion research released today by the International Republican Institute's (IRI) Center for Insights in Survey Research reveals that Bangladeshis are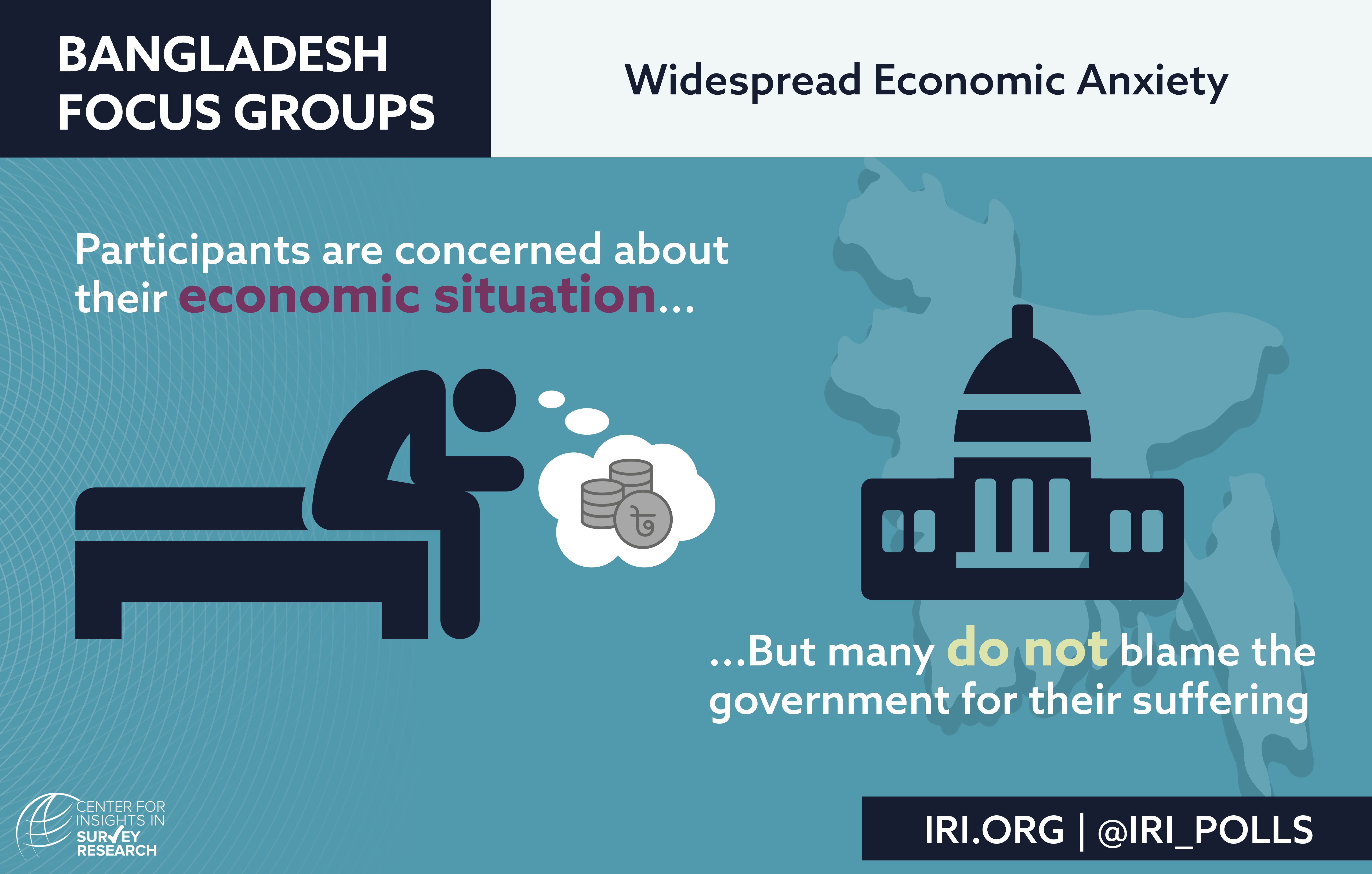 concerned about their economic situation and view corruption as a significant problem that pervades their daily lives. This qualitative study is based on a series of 16 focus group discussions conducted in Bangladesh's eight divisions, with the aim of better understanding citizens' views on critical economic, political and security issues facing the country.
"Despite the great strides Bangladesh's economy has taken in recent years, our research indicates that many Bangladeshis continue to suffer from economic anxieties and report high levels of corruption," said IRI Regional Director for Asia Derek Luyten.
The findings indicate that participants do not seem to blame the government for their economic challenges, but are critical of the quality of Bangladesh's democracy and democratic institutions. Despite concerns over issues such as electoral fraud and violence, most participants intend to vote in the upcoming general election, and participants overwhelmingly favor greater cooperation between political parties. Additionally, participants view corruption as a major problem and reported experiencing corruption on a regular basis.
"While participants were critical of the quality of Bangladesh's democratic institutions, they remain strongly committed to democracy and key democratic norms. Nearly all participants consider voting to be their duty as citizens of a democracy," said Luyten. "It is vital that the government take steps to ensure that these elections are free and fair, and work across party lines and with citizens to strengthen Bangladesh's democratic institutions."
IRI in Bangladesh
A nonprofit, nonpartisan organization founded in 1983, IRI advances freedom and democracy worldwide by developing political parties, civic institutions, open elections, democratic governance and the rule of law. IRI supports Bangladesh's democratic development through programs that encourage citizen-centered government, promote women's political participation and strengthen the country's multi-party political system. IRI has implemented voter participation and public education programs, and assessment and observation missions for national and local elections in Bangladesh. IRI fields public opinion research to help Bangladesh's parties and elected officials identify citizen priorities and respond to their constituents.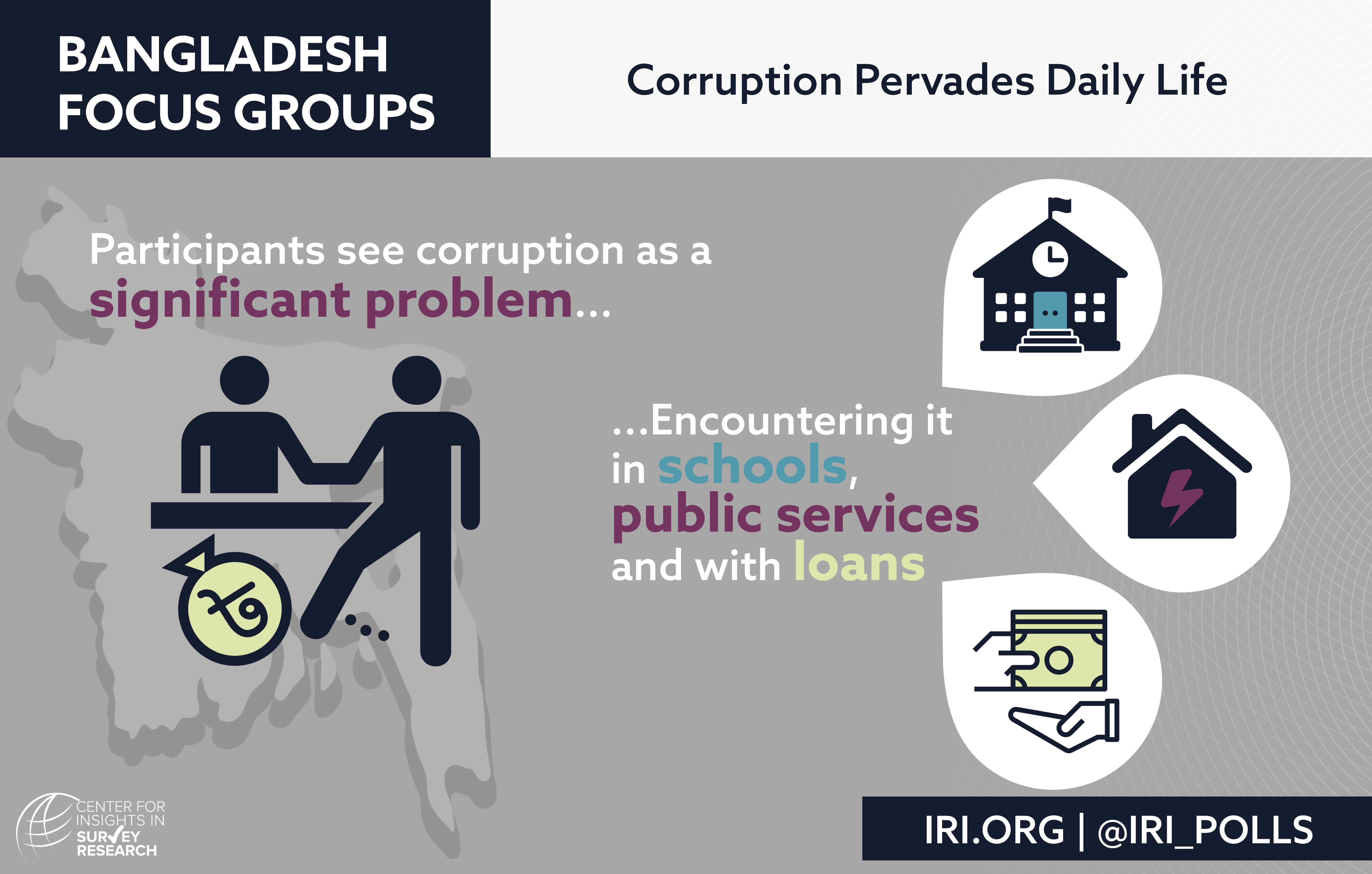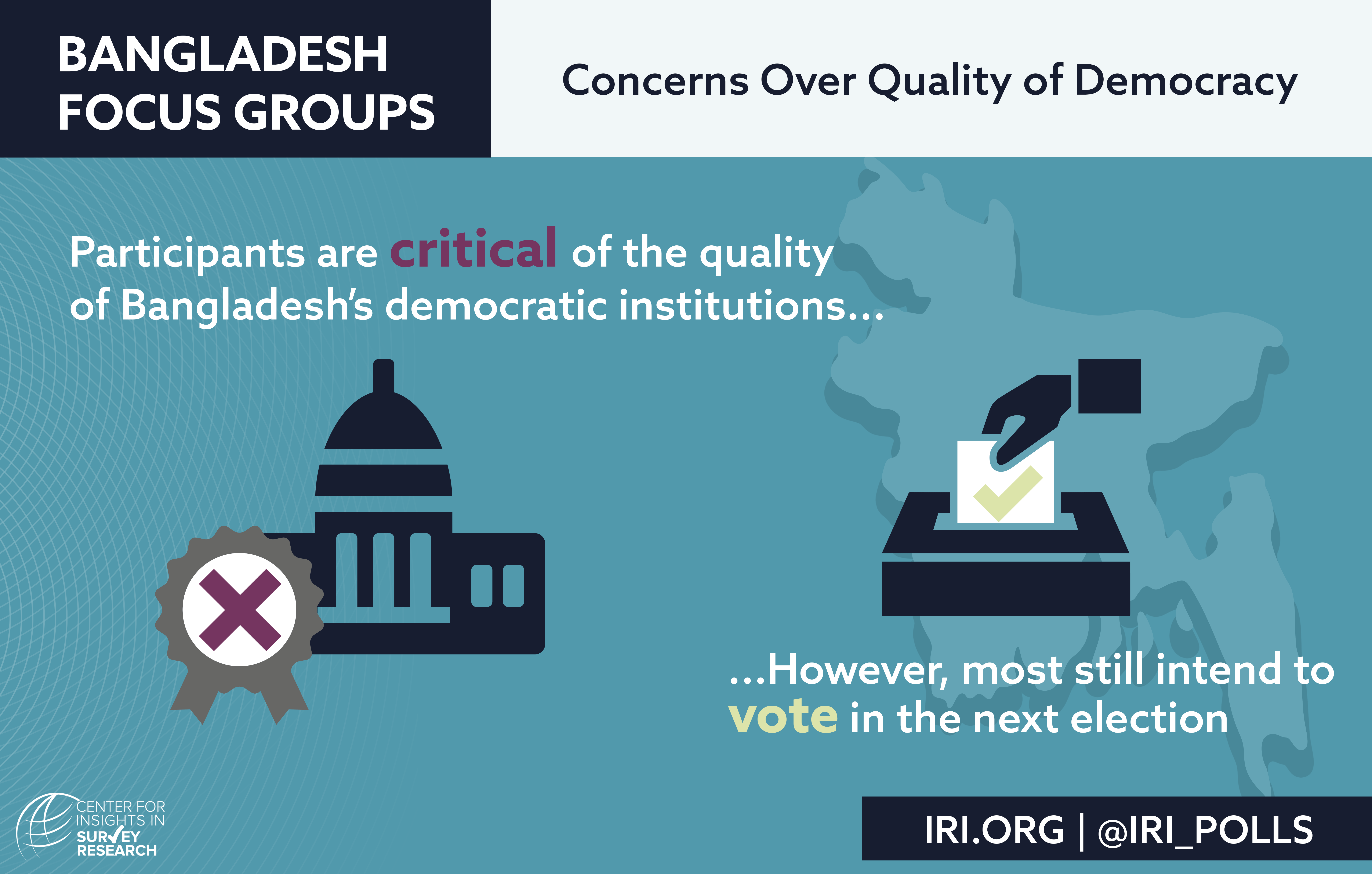 Top