WDN's three regional networks, the Arab Women's Leadership Institute (AWLI), WDN in Sub-Saharan Africa (WDN-Africa) and WDN in Latin America and Caribbean (WDN-LAC), serve as core elements and drivers of WDN's global network. The regional networks provide WDN members with spaces to connect with peers in their geographical region for peer-to-peer, cross-regional learning and collective action.
All three regional networks have elected leaders that drive tailored action plans and programming in their countries and across regions. These women bring decades of diverse experiences as leaders in all aspects of public life. Through their leadership, WDN strengthens the ability of the regional networks to implement impactful programming that responds to the needs of its members and promotes gender-responsive policies to increase women's participation in public life and achieve leadership positions across the world.
Read below to learn more about the leaders of WDN's three regional networks.
WDN Africa
Regional Network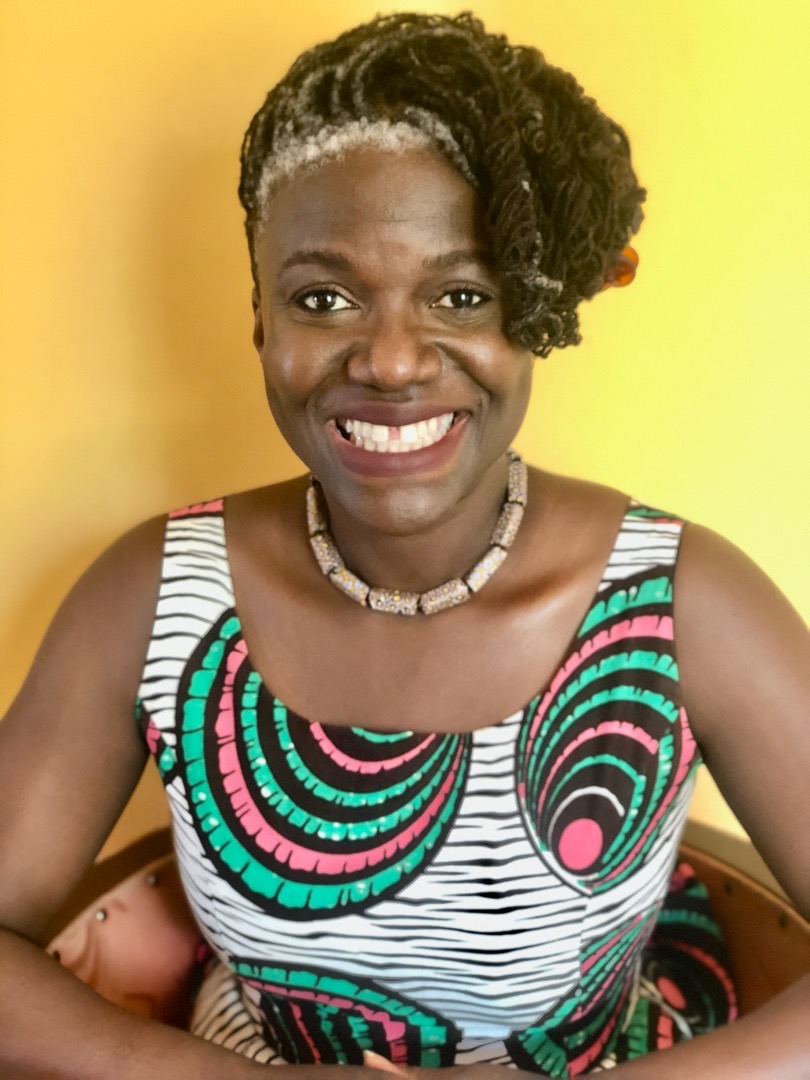 Afia Appiah
Ghana
Biography
Afia Appiah is a social development expert with a focus on ensuring equity across gender, economic status, age and ability. She is a strong advocate for women taking up roles in public office where they can be instrumental in policy development and implementation to guarantee equitable access to development opportunities. Afia has worked with women's groups and associations to build the capacity of women to venture into and survive in public elected office and continues to work with election management and monitoring institutions to ensure smooth, transparent, safe and equitable elections across Africa.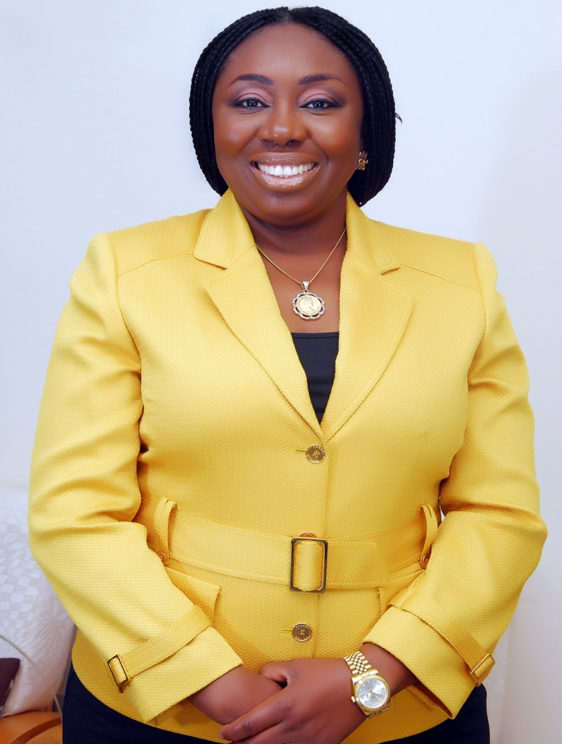 Ebere Ifendu
Nigeria
Biography
Ebere Ifendu is a Lawyer, Chartered Mediator and Conciliator and Gender Advocate. She won the inaugural 2022 International Women's Day Awards on Excellence in Political Leadership and Governance. The Award was convened by the British High Commission, The European Union Delegation and the Embassies of France, Germany and United States of America in partnership with the UN Women and UNDP.
Ebere is a member of the Governing Council of the Federal Polythenic Daura, Katsina State. She served as a member of the Presidential Constitution and Electoral Reform Committee. She was the National Publicity Secretary of labour party, Nigeria. Ebere is the first woman to be elected to this position in Nigeria. She was the National Women Leader of the Labour Party before she took the bold step to contest for the post of Publicity Secretary, a position reserved for men. She is a member of the Technical Committee of the Hon Minister of Women Affairs on Private Sector. She is the Chairperson of the Women Political Participation Technical Working Group. She is a renowned Party Management Strategist and is the President, Women in Politics Forum (WIPF), a non – Partisan Organization with a United Nations Economic and Social Council Status (ECOSOC). Ebere is a member of the African Women Leaders Network (AWLN), a global Network initiated by the UN Women. She is a member of the Women's Democracy Network (WDN) and serves as the Executive Director WDN Africa – Nigeria. She is appointed a Senior Special Adviser to the Senate Minority Leader on Gender and Sustainable Development Goals (SDGs). Her dream for Nigerian and indeed African Women in general, is to see that they are appreciated and given their rightful place as strong, intelligent and hard-working women, who have been key players in nation building. She is a passionate advocate for gender equality, equity, justice and human rights. Her motivation is knowing that her contribution towards Women Empowerment and Political Inclusion is yielding result, as well as being able to support the less privileged in the society. Ebere is also the dedicated and loving mother of two sons.
Perry Aritua
Uganda
Biography
Perry Aritua is the Executive Director of Women's Democracy Network-Uganda Chapter (WDN-U), Aritua is a Lawyer and Advocate in the Courts of Judicature in Uganda and also holds a Master of Arts Degree in Development Studies. Her work has enabled her to get more women elected into decision making positions and enhanced their performance especially in district councils. Her advancement of gender and women's rights with district women councilors has increased the numbers of women elected into specific leadership positions in district councils and improved gender mainstreaming in district councils especially in the West Nile region of Uganda. Perry's work with women leagues of political parties in Uganda has enabled them to develop strategic plans, gender responsive policies and to advocate for women's rights and gender equality within political parties.
Perry has empowered women outside politics who aspire for leadership in associations like Uganda National Teachers Union (UNATU). Perry through WDN-U has supported the formation of women organizations like Women in Politics Forum in Nigeria which currently pursues similar objectives to WDN-U. Perry has also facilitated the establishment of WDN- Zimbabwe, WDN-Kenya and WDN-Africa.
Perry has worked with various local and international organizations, Parliament, Local Governments and Political Parties to enhance the knowledge and skills of women and youth in political parties and political party leaders and Leaders in Parliament and Local Governments to address gender inequality through their leadership positions in Uganda, Kenya, Tanzania, South Sudan, Zambia and Malawi. Some of her work has involved facilitating processes that have led to the formulation of key policies for gender equality. Currently, Perry serves as the Vice Chairperson of the Uganda Women's Network (UWONET) where she represents the Uganda Association of Women Lawyers.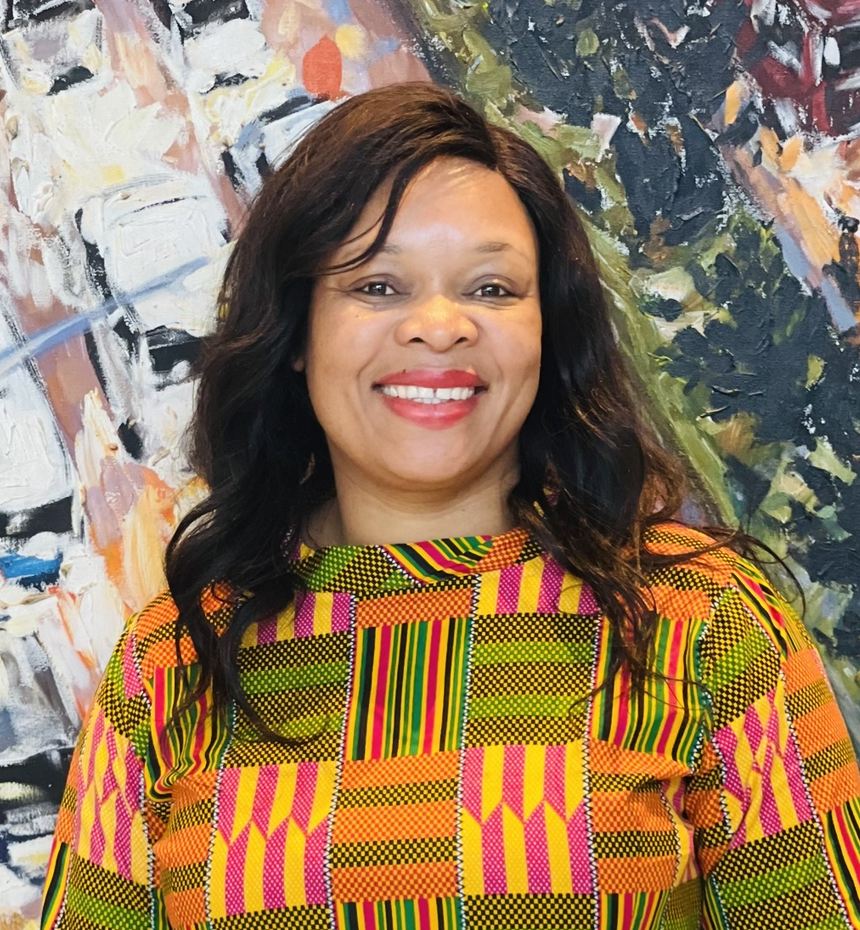 Sally Ncube
Zimbabwe
Biography
Sally Ncube is a dynamic and creative feminist development practitioner with 18 years of advancing women's rights, gender and social inclusion; women's leadership development, coordinating advocacy movement building and collective actions through working with non-governmental organisations, government institutions, private companies, think tanks, community leaders and groups, faith based networks, youth and women's movements in Zimbabwe, Zambia, Kenya, South Sudan, Ghana, Nigeria, South Africa, Swaziland, Namibia, Botswana, Sudan and Cameroon.
To strengthen, nurture and support women's leadership development in public and private spaces, Sally is the founder of Sally Women's Institute established in 2013 and to date offers training, coaching, advocacy and solidarity support for over 1 7820 women leaders from civil society, political parties, faith-based networks, trade unions, media and social movements. Sally is also passionate about women's political leadership development and gender responsive policy making and she volunteers her expertise as a member of Women's Democracy Network, founder and Executive Director of Women's Democracy Network Zimbabwe and one of the co-founders of Women's Democracy Network Africa.
She also contributes to movement building and collective advocacy strategy and interventions for the Zimbabwe women's movement as National Coordinator for Women' Coalition of Zimbabwe, a national membership-based network of women's rights organisations and activists in Zimbabwe promoting women's rights, empowerment and participation in development processes at community, national regional and international level.
Sally provides multi stakeholder coordination and liaison for policy formulation, implementation, review and oversight strategy development, research, advocacy campaigns and emergency response design, implementation, monitoring and evaluation; resource mobilization and grant administration leadership. She also facilitates social inclusion for women and youth from marginalized communities including persons with disabilities, LGBT+ community, minority ethnical groups, persons living in informal settlements amongst others. She trains and provides technical support for civil society corporate governance covering institutional governance systems development, implementation, oversight, leadership development and coaching, advocacy, movement building, resource mobilisation and gender responsive policy making and on-going technical support for community-based organisations working with marginalised communities and projects implementing partners at community, national, regional and international level.
She holds Master of Science in Development Studies (Women's University in Africa), Bachelor of Arts (Hons) History and Development Studies (Midlands State University), Diploma in Women's Campaign School (Yale University), Diploma in Public Relations (Zimbabwe Institute of Public Relations) and Diploma in Project Planning and Management (Christian College of Southern Africa).
Shamira Mshangama
Tanzania
Biography
Shamira Mshangama is a young feminist and activist of women's rights. She was a Vice President at Dar es Salaam University Students Organization (DARUSO) from 2016 to 2017. Mshangama is a mentor and role model for many girls in Tanzania and founded Mwanamke na Uongozi, an NGO working to inspire girls and women in both rural and urban areas to participate in leadership and decision making in all spheres of life. She is also a member of a national youth council of the ruling party CCM (Chama Cha Mapinduzi) and a host and coordinator of the Superwoman Event in Tanzania which gives awards to champions of gender equality.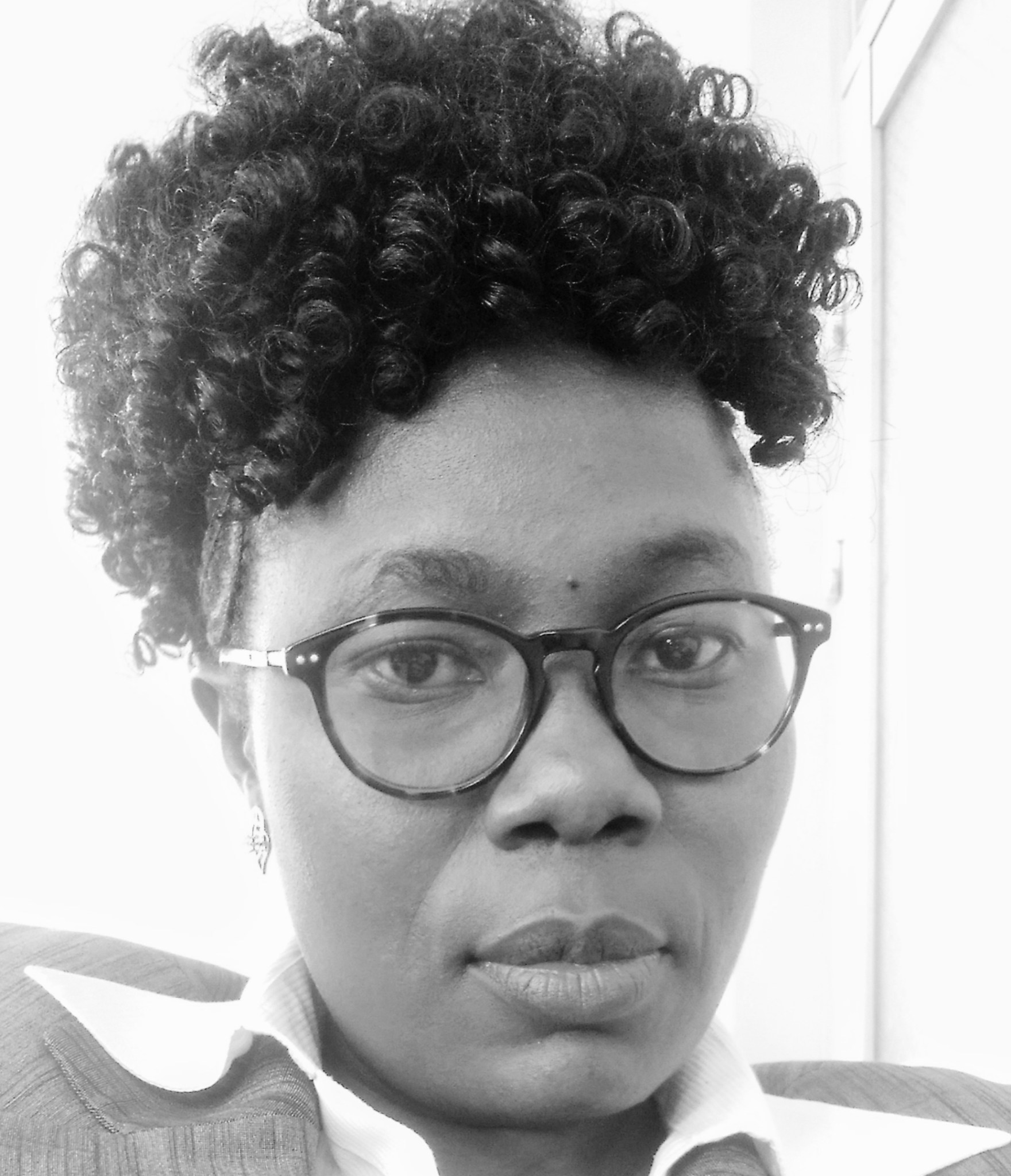 Veronica Nasirumbi Mang'eni
Kenya
Biography
Veronica Nasirumbi Mang'eni is an Accountant and Budget Analyst with over 10 years of experience and knowledge in oversight and budget making in the legislature in Kenya. She is a Trainer of Trainees for the Center for Parliamentary Studies and Training on matters both National and County budgeting and Gender Responsive Budgeting.
Her experiences have enabled her to work with various organizations on women's empowerment including the CPST, International Republican Institute, National Democratic Institute, Women Empowerment Link, The OSLO Centre, KIC (EWIP), AHADI, Youth Agenda, SIASA Place, PYPA and County Assemblies' (through women caucuses and the Young Members of County Assemblies). Her work has focused on the different key budget documents, the preparation of action plans and subsequent follow ups during the budget cycle and process to ensure that all the priorities and needs of different areas are entrenched into the key strategic documents and further implemented. This has birthed various achievements and positive engagement by women and youth leaders in their various political jurisdictions.
Veronica has published with the Centre for Parliamentary Studies and Training on 'corruption in the Budget process' , SOCATT Kenya on 'Gender Responsive Budgeting as a way to achieve Equity and Equality', led a joint study on 'Challenges for youth Representation, Participation and Promotion in political parties in Kenya, Tanzania, and Uganda' and conducted research on youth inclusion in key strategic policy documents and County Action plan on Violent extremism in kakamega County.
Veronica is an alumnus of the Leadership trek training and Human rights master class series by Salma Yusuf all sponsored by Women Development Network – DC. She serves as a Leadership Board Member of the Women's Democracy Network Africa.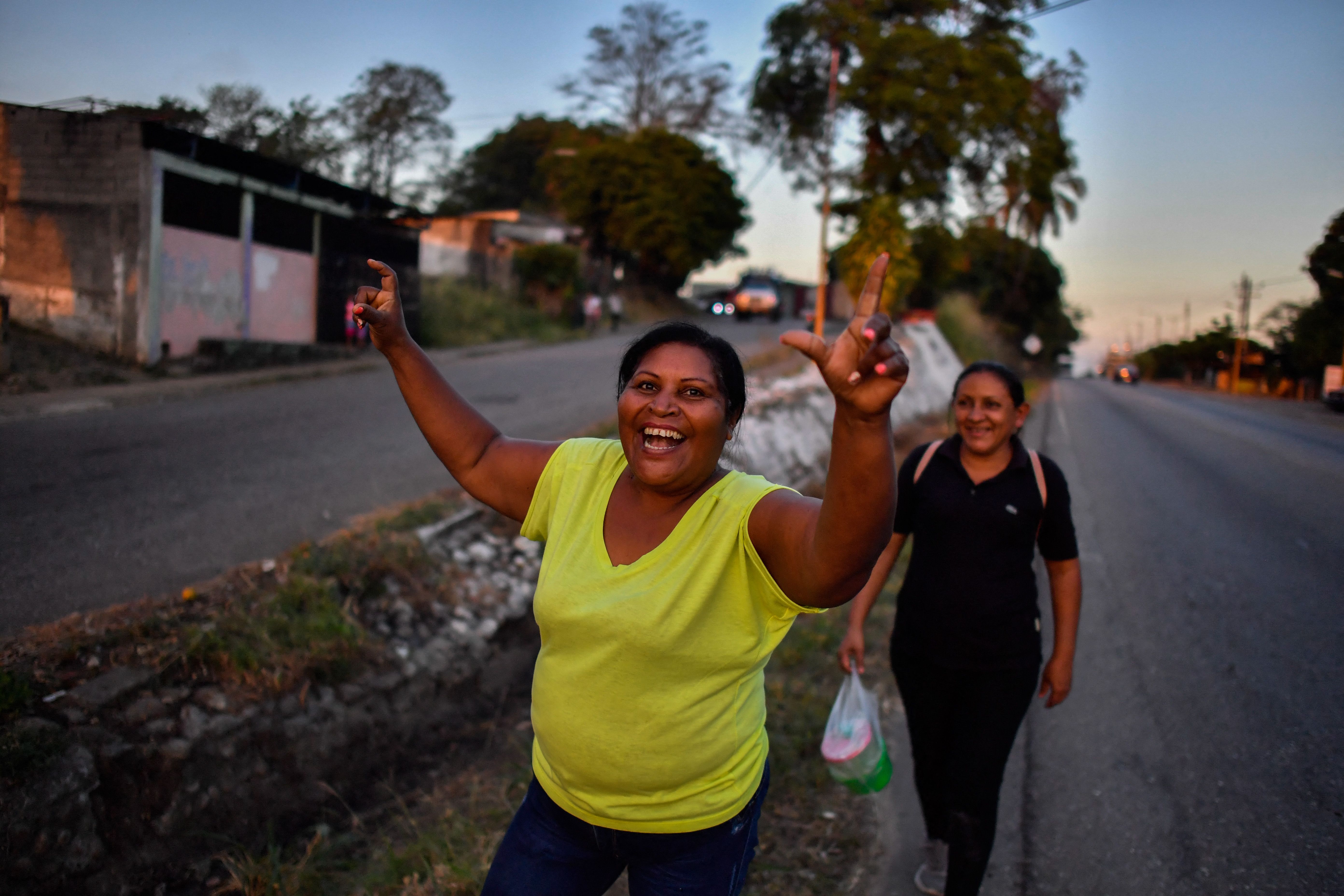 WDN Latin America & Caribbean Regional Network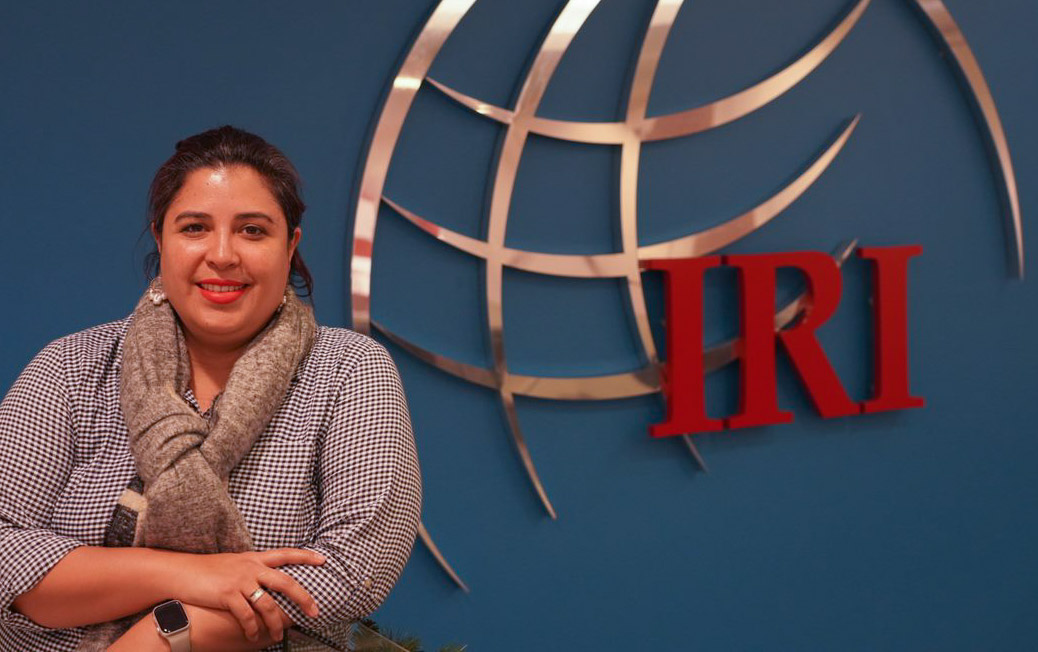 Edipcia Dubón
Nicaragua
Biography
Edipcia Dubón is the Executive Director of the Bridges for Development Foundation in Costa Rica, member of the Women's Dialogue for Democracy and former Deputy of the National Assembly for the Sandinista Renovation Movement (illegally dismissed by the Ortega regime). She actively participates in different spaces of civil society articulation in Nicaragua. Edipcia is a member of various international platforms such as Democratic Solidarity, Ibero-American Network of Women Leaders and the Women's Democracy Network. She is a PhD Candidate in Government and Public Policy at the University of Costa Rica (UCR) and acquired a master's in applied politics, specializing in macroeconomic analysis.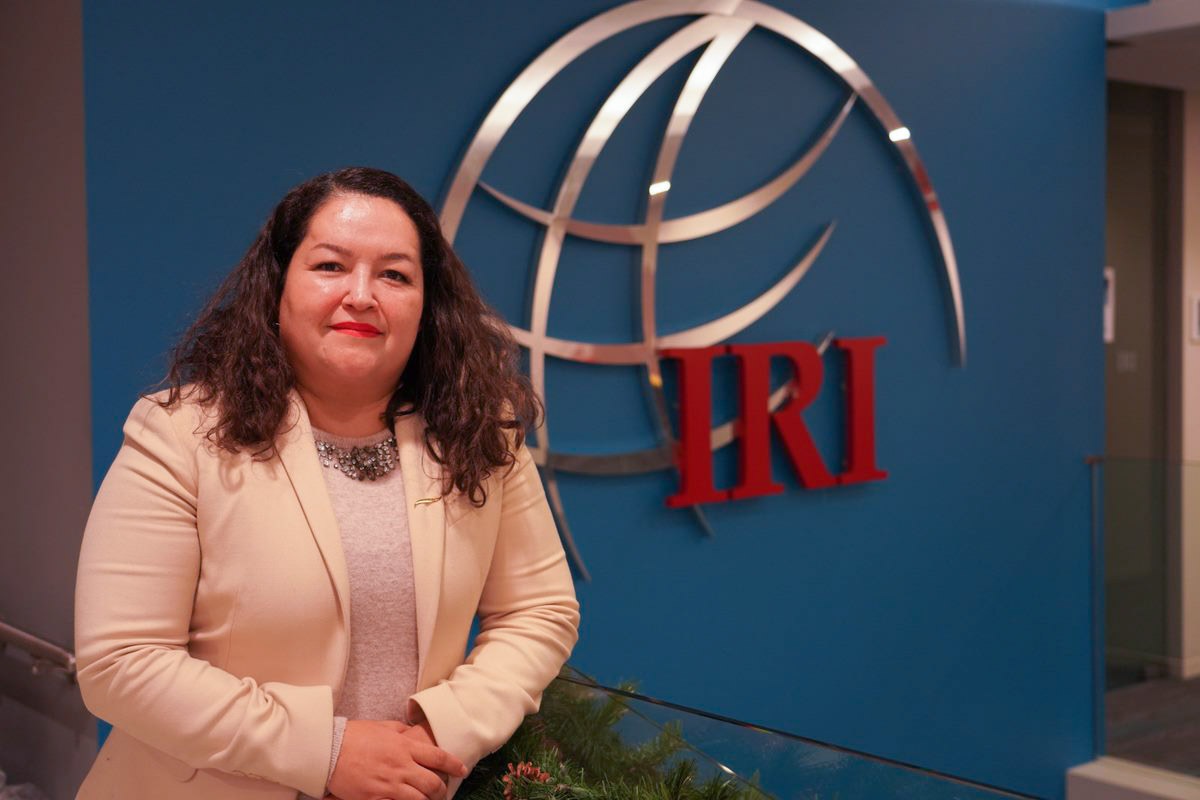 Elvia Ramirez León
Mexico
Biography
Elvia Ramirez has a Bachelor of Public Administration with Master's Studies in Compared Public Policy at FLACSO. She has diplomas in Parity Political Participation (UAQ), Human and Labor Rights (ILO), the Right to Non-Discrimination (UNAM), Gender and Public Policies (FLACSO), among others. Elvia was counselor and president of the Advisory Council of the National Institute of Women from 2012 to 2018. She was a member of the Official Mexican Delegation at 57 CSW and at the 60th Meeting of the Board of Directors of the Regional Conference of Women of CEPAL in 2021. She is General Secretary of the Network Women, Development, Justice and Peace – organization with consultative status in the ECOSOC of United Nations. She is Counselor and Director of the Economic and Social Empowerment Program with a gender perspective of the UNESCO Chair of "Gender, Leadership and Equity" at UdeG. Elvia is a member of the Board Committee of the Women's Democracy Network Latin America and the Women's Political Participation Observatory in Querétaro and a Co-founder of the Hemispheric Network of Women Leaders.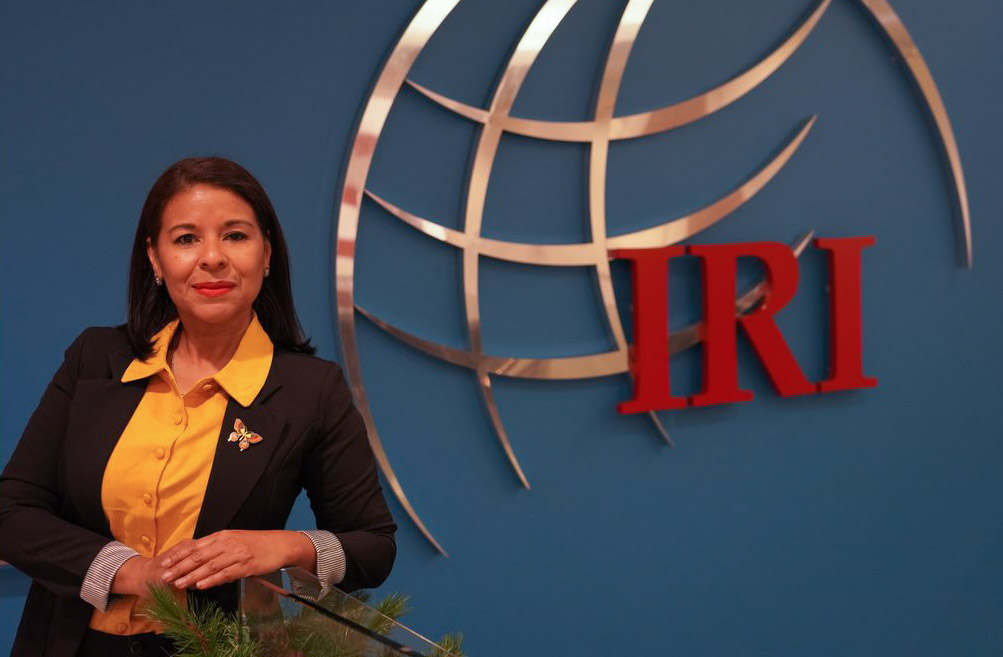 Karina Flores Arriola
Guatemala
Biography
Karina Flores Arriola is a journalist graduated from the Universidad de San Carlos de Guatemala (USAC). She is also a graduate of the "Political Management" Program of the Graduate School of Political Management in George Washington University and a Defender of Women's Human and Political Rights in Guatemala and Latin America. She is a member of the Board of Directors of Women's Democracy Network Latin America (2021-2023). Karina is also a member of the Advisory Board of the UNESCO Chair in Gender, Leadership and Equity, based at the University Center for Economic and Administrative Sciences (CUCEA) of the University of Guadalajara, Mexico. She is a Co-founder of the hemispheric initiative "Somos Lideresas" and member of its Leadership Nucleus. Somos Lideresas is a Network of Women and CSOs of the Americas that was created at the IX Summit of the Americas (Los Angeles, June 2022). Karina was awarded a Medal "Oficina Nacional de la Mujer" Woman of the Americas, 2020 (Departmental Area), for her work in favor of women's civic and political rights in the departmental area of Guatemala by the National Women's Office (ONAM) of the Ministry of Labor and Social Security (MINTRAB). She served as the alternate Deputy Central American Parliament (PARLACEN) for the State of Guatemala, (2016-2020). Karina is a member of the Coordinating Committee of the National Women's Forum (FNM), representative of the department of Escuintla to the FNM, an instance that seeks to influence compliance with the commitments related to women that are contained in the Peace Agreements, Conventions and International Treaties, through organizational and institutional strengthening for the full exercise of women's citizenship. She is a Director and Co-Founder of Women's Democracy Network (WDN) Guatemala Chapter from where she has led the implementation of programs aimed at women politicians and civil society organizations on issues such as: governance, transparency, social auditing, political participation, leadership, open government. "Promoter of Peace" recognition awarded in 2015 by the CEPPS Consortium for Democracy.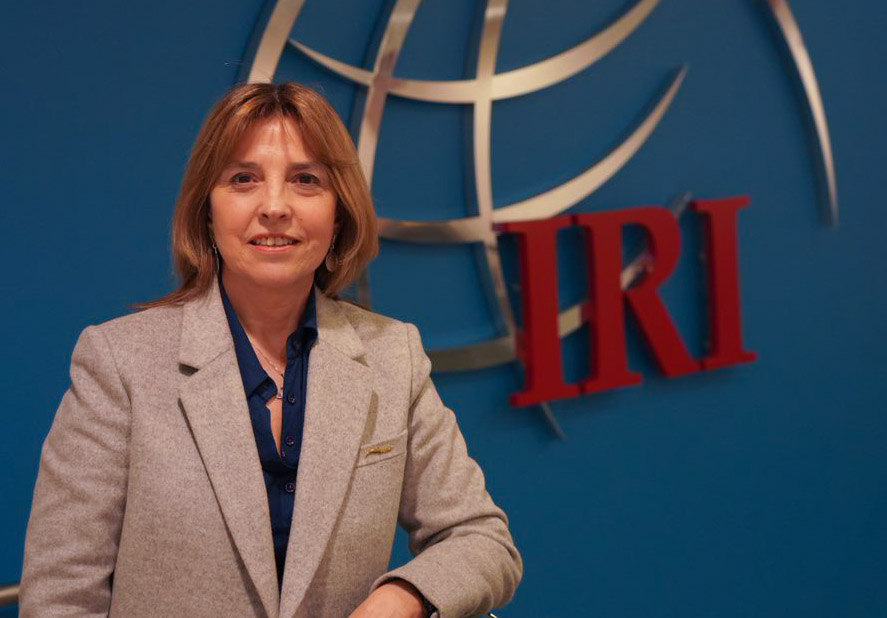 Raquel V Munt
Argentina
Biography
Raquel V Munt is a Lawyer (UBA) Pre-judicial Mediator (MJYDH) Community Mediator (School of Law and Social Sciences, UBA).
Raquel has a specialization in Conflict Resolution Systems (UNLZ – School of Law) and Advanced Studies in Juvenile Justice (Interfaculty Center on Children's Rights CIDE, University of Geneva, Switzerland).
She is currently an official of the Judiciary of the City of Buenos Aires and is a member of the Center for Citizenship Studies (CIVES), which operates within the Law School of the University of Palermo. She is a consultant and trainer in Dialogue, Conflict Resolution, Facilitation and Citizen Participation. She has vast experience in the delivery of Seminars on Political Leadership in the Key of Gender and Women's Human Rights, and other topics of her specialty. She teaches in the Political and Social Leadership Program for women at the School of Politics and Government of the UCA and in the Specialization "Leaders for a new Governance" at the Institute of Political Training and Public Management of the Government of the CABA (IFPYGP).
Raquel is Executive Director of the Argentine Chapter of Women's Democracy Network, founded in 2006 with the aim of facilitating women's access to politics with parity. In this capacity, she promotes the civic/political empowerment of women through trainings such as the Leadership Schools; Trainings for candidates and the Academy of Parliamentary Leadership with a Gender Perspective in alliance with the IRI and the US Embassy in Argentina; as well as numerous activism actions towards the achievement of gender equality, strengthening the transforming role of women in their communities. She is a Member of the WDN LAC Board.
From 2016 to 2020 she held the position of National Director of Mediation and Participatory Methods of Conflict Resolution under the Ministry of Justice and DH of the Argentine Republic. From there she promoted several projects related to MARC; the federal strengthening of Community Mediation; she created the Federal Network of Mediators with a Gender Perspective in the framework of the National Action Plan of the Argentine Republic for the implementation of Resolution 1325 (2000) "Women, Peace and Security" of the United Nations Security Council. She is the author of several publications on the subject.
From 2012 to 2015 she was General Director of Social Inclusion of the Secretary of Habitat and Inclusion of the Government of CABA where she sought to promote citizen participation in the transformation and urban and social inclusion of the villas, transitional housing nuclei and housing complexes of the Autonomous City of Buenos Aires, favoring the active role of the community in the processes of habitat improvement.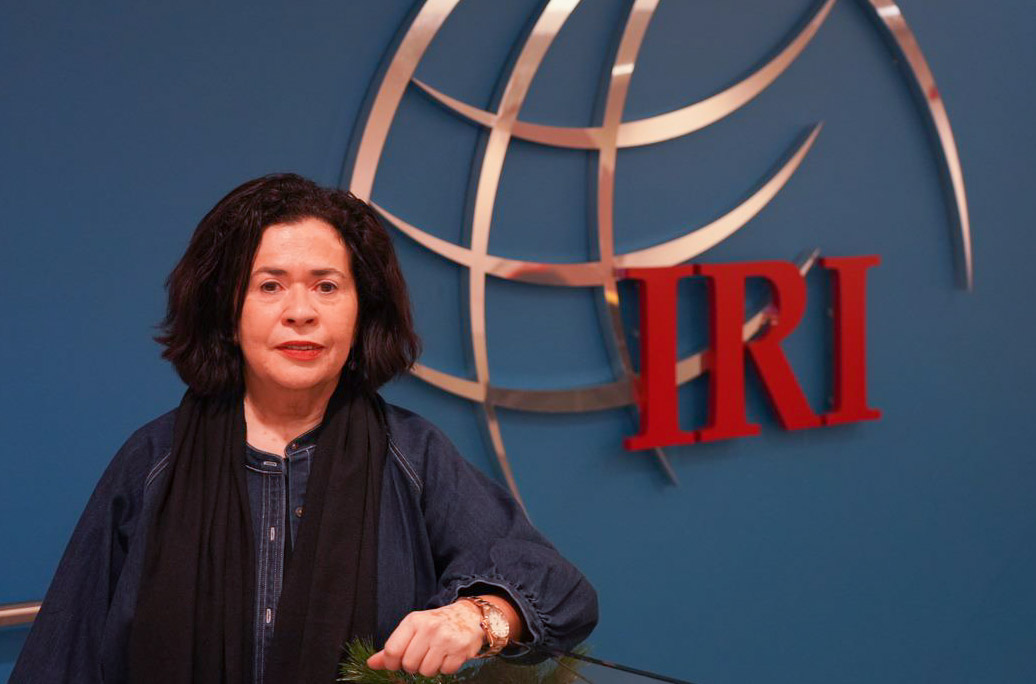 Silvia Rita Souza
Brazil
Biography
Silvia Rita Souza is a Social Educator, specialist in Human Resources Planning and Development, in Innovation and Social Technology and in Social Work, Education, Diversity and Social Inclusion. She is a former National Secretary for Combating Violence Against Women in Brazil and author of the book A WOMAN CANDIDATE – Competing to Win, and various publications on women and political power. Silvia was a Finalist of the National VIVA 2019 Award, from Marie Claire Magazine, Editora Globo and the Avon Institute, which recognizes national leaders who act to change the reality around the various forms of violence against women. She develops activities in the Women's Secretariat of the Chamber of Deputies with public policies with gender transversality, advising on the drafting of laws aimed at guaranteeing the human rights of girls and women. Silvia is a founding member of the global Women's Democracy Network-WDN and Executive Director of the Brazil Chapter, where more than 2,000 women have been trained with tools to strengthen leadership in the social, political and economic areas. She is a speaker/facilitator on public policies with a gender focus, training candidates for elective positions, female empowerment, women's social networks, among others.
Arab Women Leadership Institute (AWLI)
Regional Network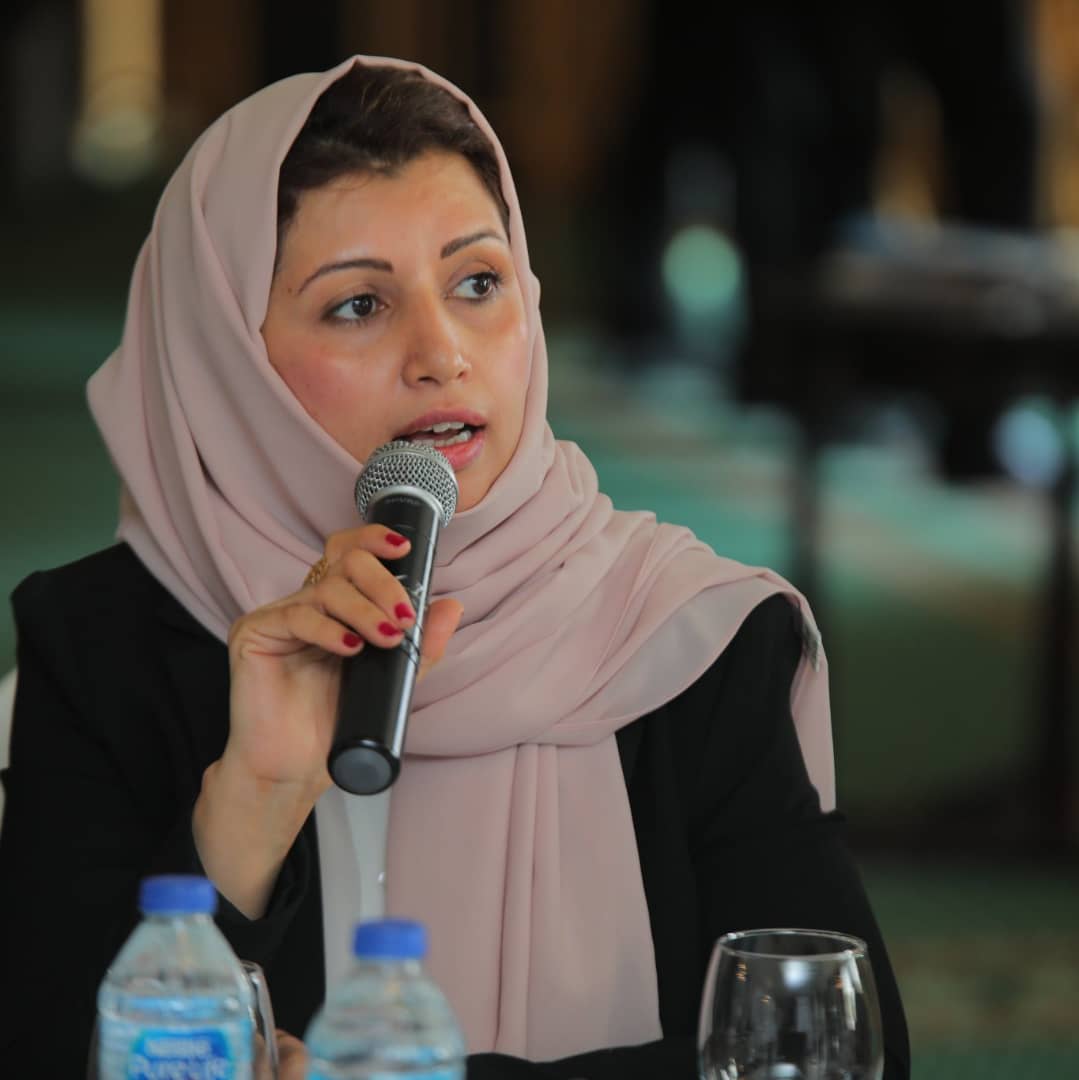 Asmahan Al-Eryani
Yemen
Biography
Asmahan Al-Eryani has a Bachelor of Social Sciences, Post-University Management Diploma. She is a Certified International Trainer, Adviser in the Field of Good Governance and Gender, President of the CEO at Injaz Foundation for Development, Director General of the Training Department at the Anti-Corruption Commission, Consultant in governance and gender equality programs with international organizations such as the United Nations Development Office and the Germany Technical Cooperation Office and CARE. Asmahan has trained hundreds of different segments of youth and women in different fields such as gender, good governance and peace building, and is an advisor to a number of local organizations, a member of local and international alliances, such as the Resolution 1325 coalition Women, Peace and Security "with the beyond borders women .a member of the Agora coalition of the United Nations Office of Women Asmahan. She is also a member of the Yemeni Women Solidarity and Member of the National Accord for Peace.
Fidaa Barghouthi
Palestine
Biography
Fidaa Seham Barghouthi is a Gender, Law and Development Consultant and Researcher with a Masters of Gender, Law, and Development from Birzeit University. She also studied Radio Media, Journalism and Mass Communication. Fidaa Barghouthi has extensive academic and professional experience in conducting research and analysis on assorted topics with a strong focus on the women issues. With her ability to analyze available information and extend recommendations from a Gender perspective, Mrs. Barghouthi has successfully supported several NGOs throughout her studies. Fidaa has also developed several successful fact sheets, policy papers and training manuals in the field of women's economic, political, social rights and 1325 resolution. In addition, she is a consultant in different sectors including gender and gender-based violence, gender mainstreaming, planning, and analysis in the world of work from perspective of gender, human rights, laws analysis from gender perspectives, creative writing, community development, and communication skills.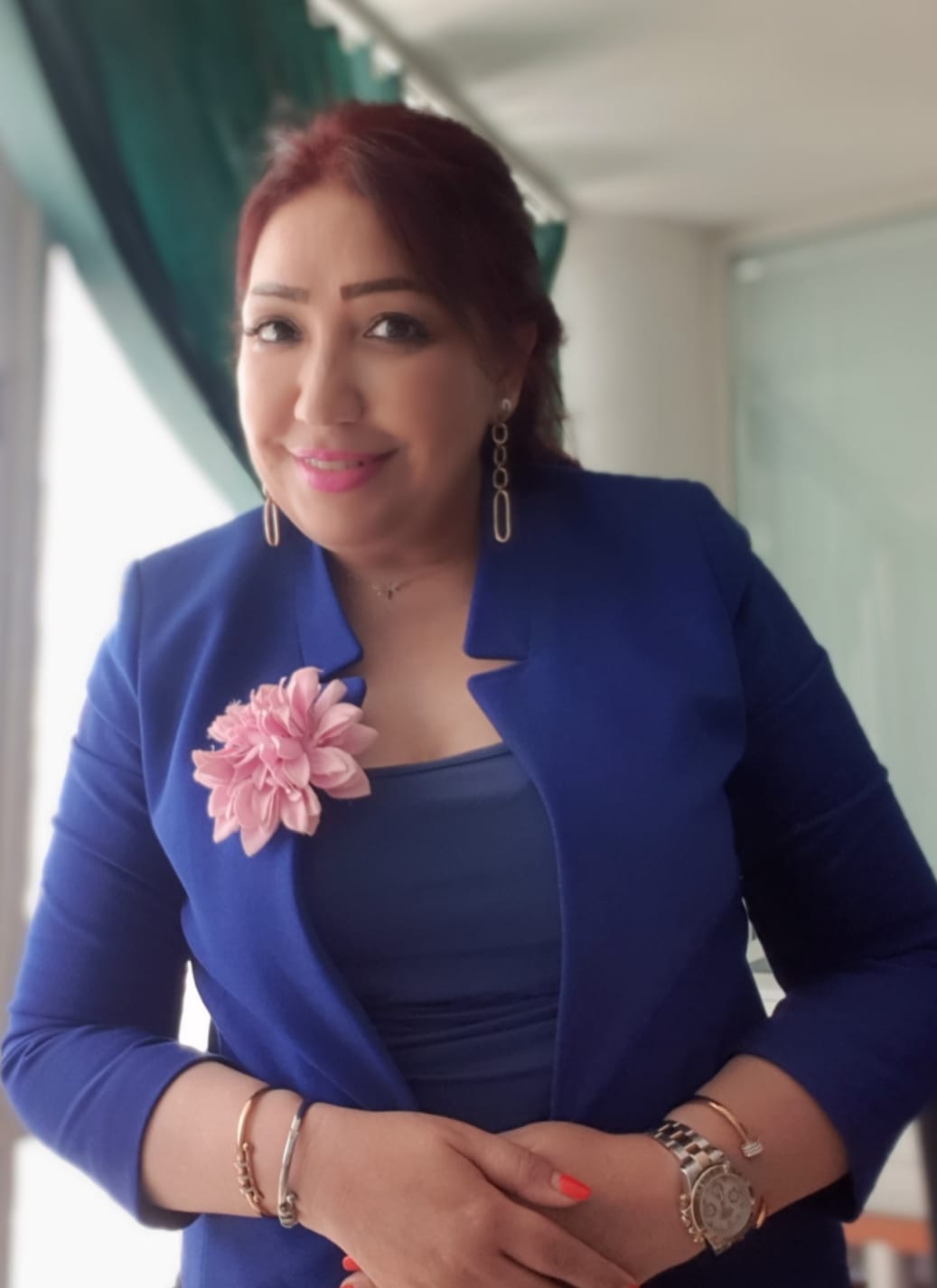 Hasnaa Chehabi
Morocco
Biography
Hasnaa Chehabi is a WDN member since 2013 and grantee of the Challenge prize. She holds a master's degree in business in Rabat. She is an activist in the fields of water, energy, and sustainable development where she is a manager of the educational department in the Ministry of Energy and the founder and Director of Women of Water and Environment (2006-2022). Hasnaa is an advocate for women's rights and youth engagement where she is the President of the Arab Union of Specialized Women in Morocco (2017) under the Arab Economic Union Council in Cairo. Mrs. Chehabi is the Vice President for SLA consultation for equal opportunities and a member in the Network NGO of Mohammad the Fifth for Consolidation as a responsible for income generating projects (2010-2022). She has also served as a consultant in the Ministry of Health for the parliament and media issues (2013-2017). She is a columnist in various newspapers and websites and a novelist where she published "Larenj Flower" in March 2022.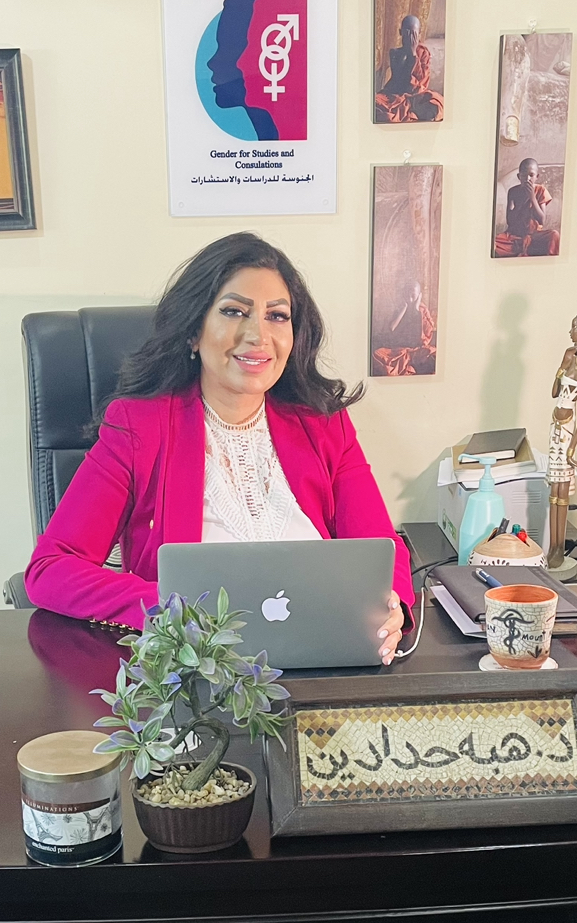 Hiba Haddadeen
Jordan
Biography
Dr. Hiba Haddadeen is the General Manager of Jonousa for Studies and Training. She is the founder and Director of Madaba's Cultural Forum for Childhood in Jordan. Hiba Haddadeen holds a PhD in Business She is a consultant and trainer in gender issues, political empowerment, women empowerment. Dr. Haddadeen has academic excellence and wide experience in women's issues. She works in local, regional, and international organizations in the field of women and youth empowerment and has designed a manual on violence against women in politics. Dr. Haddadeen is an activist, and she is a member of the national team of the independent council of elections. She is also a member of the national team for women's rights. Dr. Haddadeen is a regional member in the campaign of UN Women and a member in many alliances and working groups.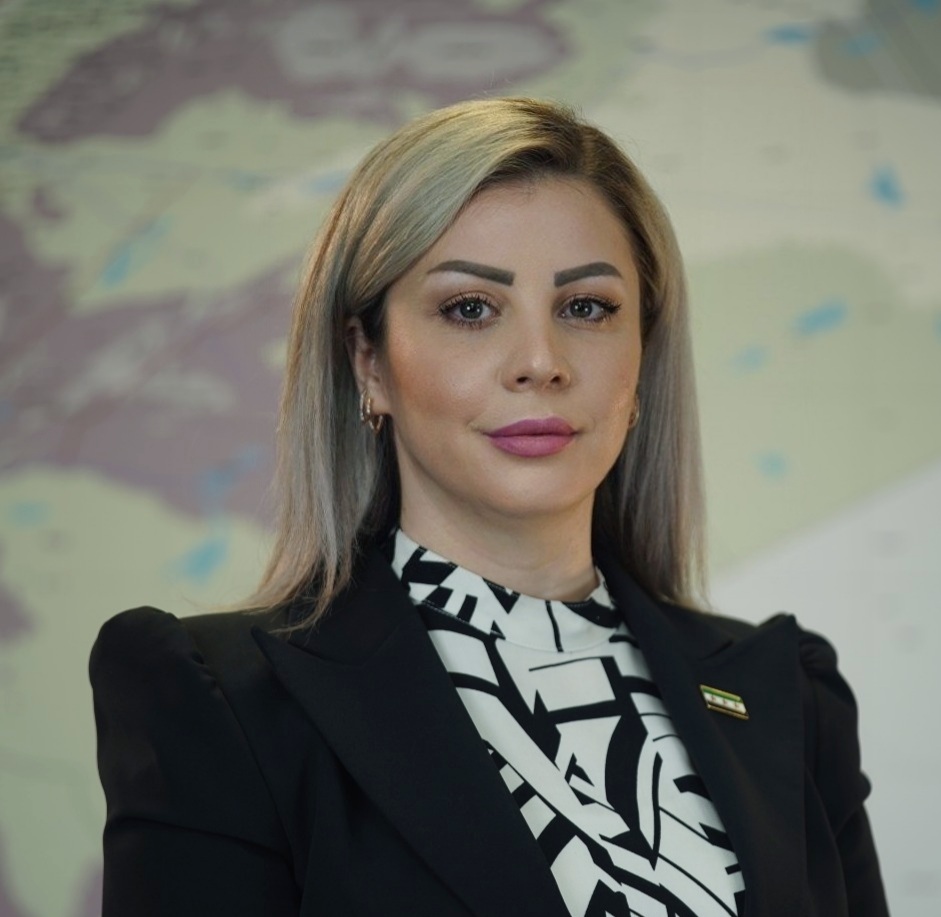 Ruba Habboush
Syria
Biography
Ruba Habboush holds a bachelor's in journalism and media. She worked in the Syrian state television from 2004 until late 2011 as a host of many cultural, social, humanitarian, and economic programs. She also worked as a news anchor in the Iraqi Fallujah TV channel, Al Sharqia TV, ANB TV and as a host of political programs dealing with Arab and international affairs. She is an activist for human rights. Ruba has participated in the civic movements and demonstrations against the regime. She is now the vice-president of Syrian National Coalition, the president of Syrian Women's Authority and a member of the Syrian Negotiation Commission. She has participated in the following: Geneva talks (Genev 4, 8, 9), gender workshops, transitional justice workshops (Brussels, Istanbul, Geneva), constitutional issues workshops (Zurich, Roma), workshops about women's rights, sexual and physical violence based on gender with local and international organizations such as IRI and NDI.
Top